In 1986 there was a little girl named Amy who had a wish to visit the theme parks in Orlando. She was battling leukemia and her family had contacted Orlando local hotelier Henri Landwirth. Unfortunately, Amy never made it to Orlando, and Henri began a mission to grant children with life threatening diseases their wishes to see the theme parks. And so began Give Kids the World and the fulfillment of a Give Kids the World wish.
Give Kids the World Village
In 1989 Give Kids the World opened a 31- acre Village in Kissimmee, Florida, and worked with local tourism and hospitality agencies to grant children's dreams. Today, the Village has grown to 84 acres and has fulfilled the wishes of more than 167,000 children and families from 50 states and 76 countries.
Families are invited to stay in one of 166 fully furnished villas for a week and are provided with transportation and theme park tickets. After spending the day in the parks, children and their families return to the village where they can sing in the "Village Idol" contest, watch movies at Julie's Safari Theatre, or take in a show at the 80-ft pirate ship that anchors the Park of Dreams.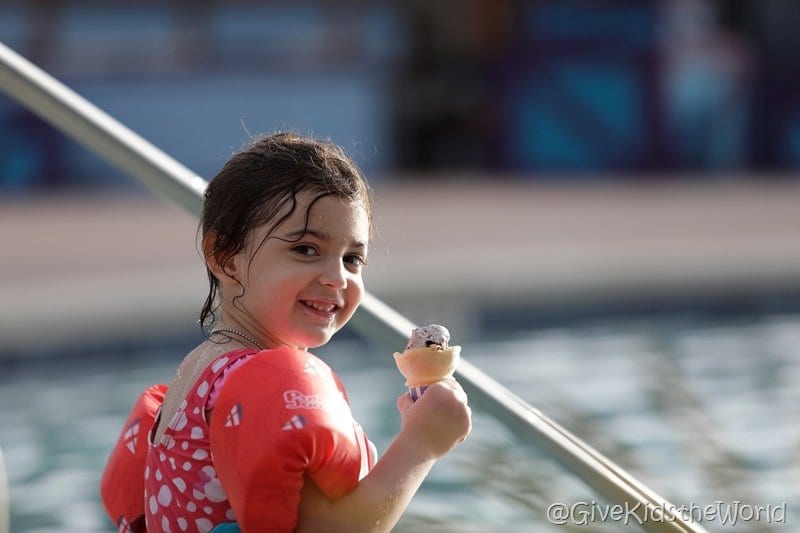 Should a family opt to stay on property during the day there is no end to the fun. Children can start the day with ice cream for breakfast (yes, for breakfast!) then ride the carousel, ride horses, or take a train ride. Play in the world's largest Candy Land game, play putt putt golf, or go fishing. Or maybe everyone just wants to relax at the wheelchair accessible pool, and yes, wheelchairs can go in the pool.
Maybe a day of pampering is in ordering. At Twinkle Hope's Rockin' Spa, children can get their face painted, receive a colorful hairstyle, enjoy a manicure, or walk out with a totally rad airbrushed temporary tattoo.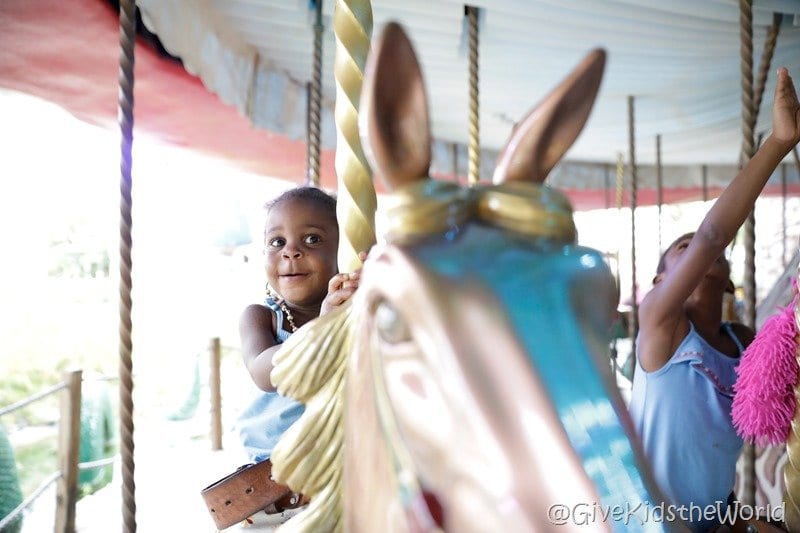 How You Can Help
And all this fun is at NO COST to children with critical illnesses and their family. Give Kids the World Village relies on generous contributions, corporate donations, and year round fundraisers. Coming up soon is the Challenge for Hope 5K in November. You can register to run or make a donation to a team here. And September brings the Black and White Gala, an annual event featuring incredible food and entertainment. You check out all the fundraising events here.
There are other ways you can help. Make an online purchase at the Memory Market or help with a Give Kids to World Wish.
And here is a video for even more information: