Glacier Dog Sledding in Alaska is an adventure you didn't know you needed on your bucket list.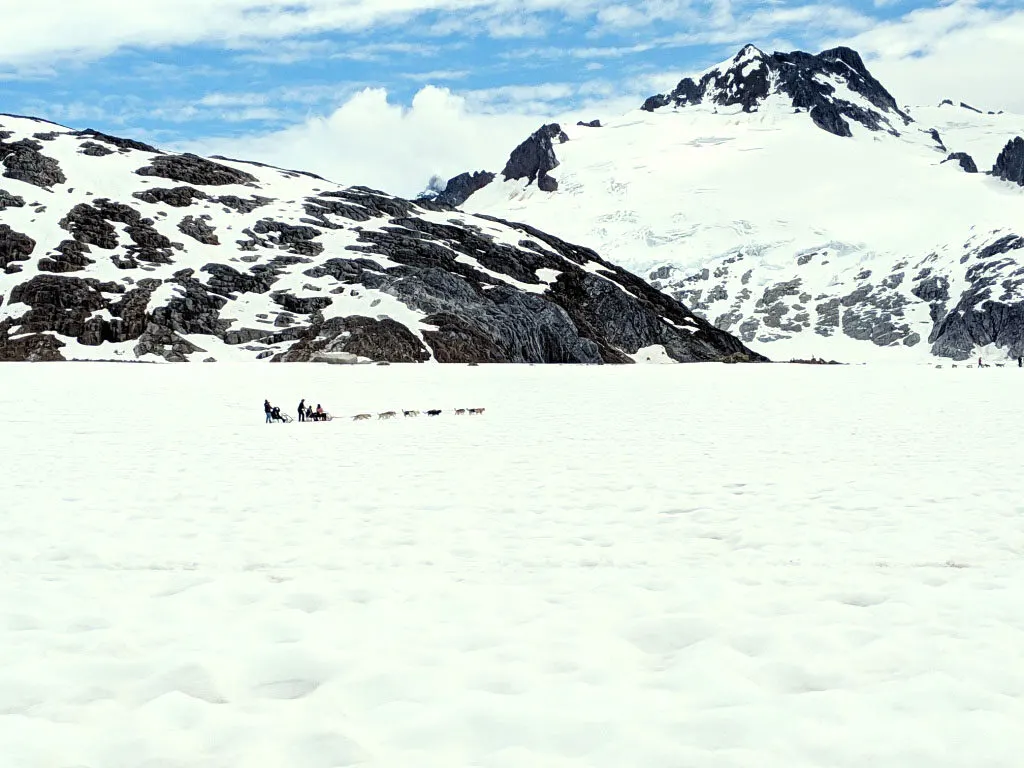 I think it was possibly the most adventurous day of my life. The morning was spent on Auke Bay on a whale watching tour, followed by lunch at Tracy's King Crab Shack, Juneau's most popular and iconic restaurant for king crab legs bigger than anyone's head.
To most people, that would probably be adventurous enough. Instead I found myself sitting at the Juneau International Airport waiting to board a bright yellow helicopter that was about to carry us over the glaciers and transport us into a dog sledding camp.
The whole Glacier Dog Sledding experience is basically three adventures in one. The scenic helicopter ride, a kennel tour and puppy meeting (more on that in a bit) and the dog sledding. It's about 90 minutes that will change your life.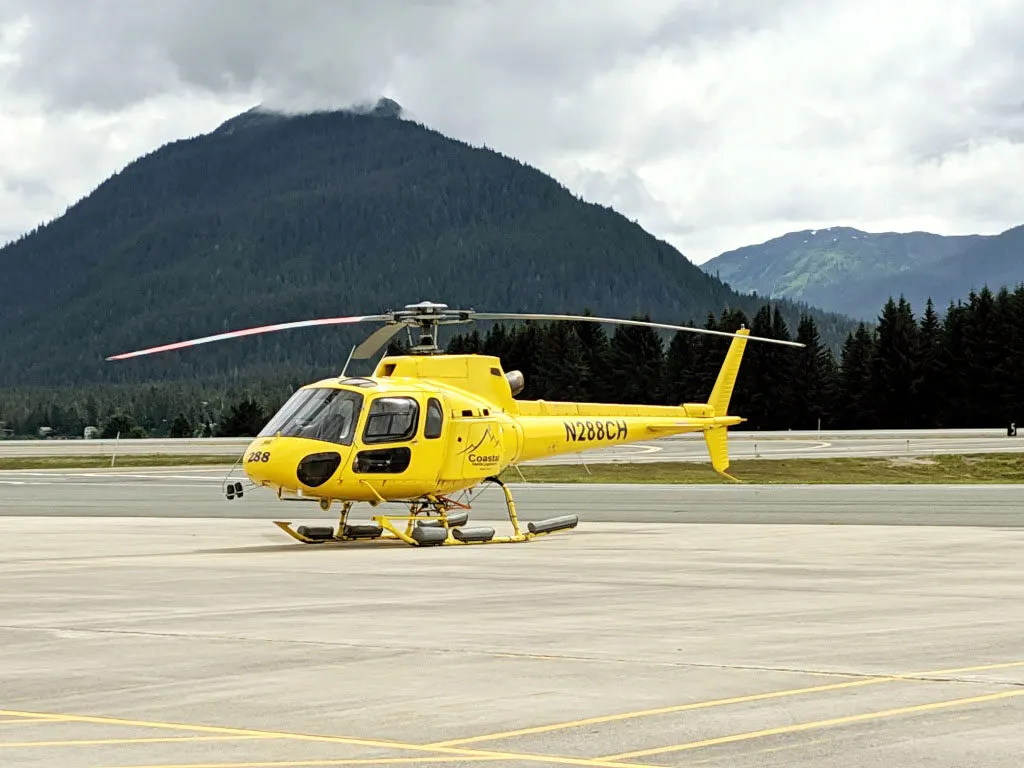 I spent a week at a conference in Juneau with my fellow writer and friend Lisa from Taste Cook Sip. It was our last day in Alaska and we wanted to get in all the sightseeing we could.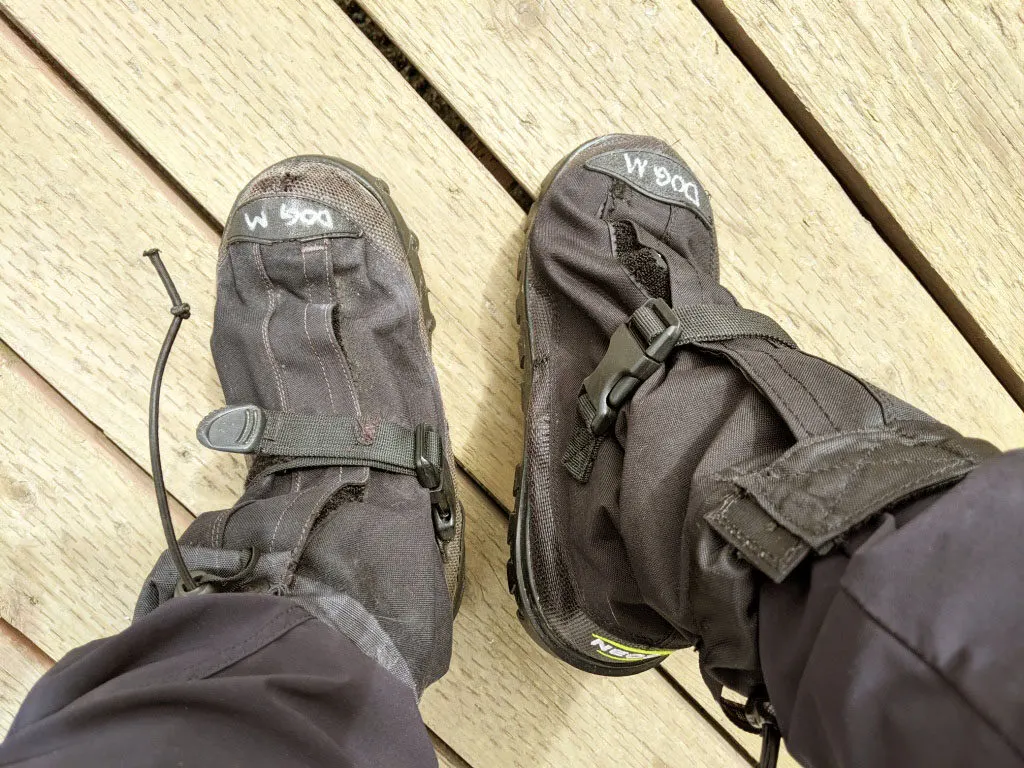 The adventure begins with a fitting for our boots followed by a ten minute safety video. Then we were sent outside to wait our turn to board a helicopter to the world famous Herbert Glacier Dog Sledding Camp.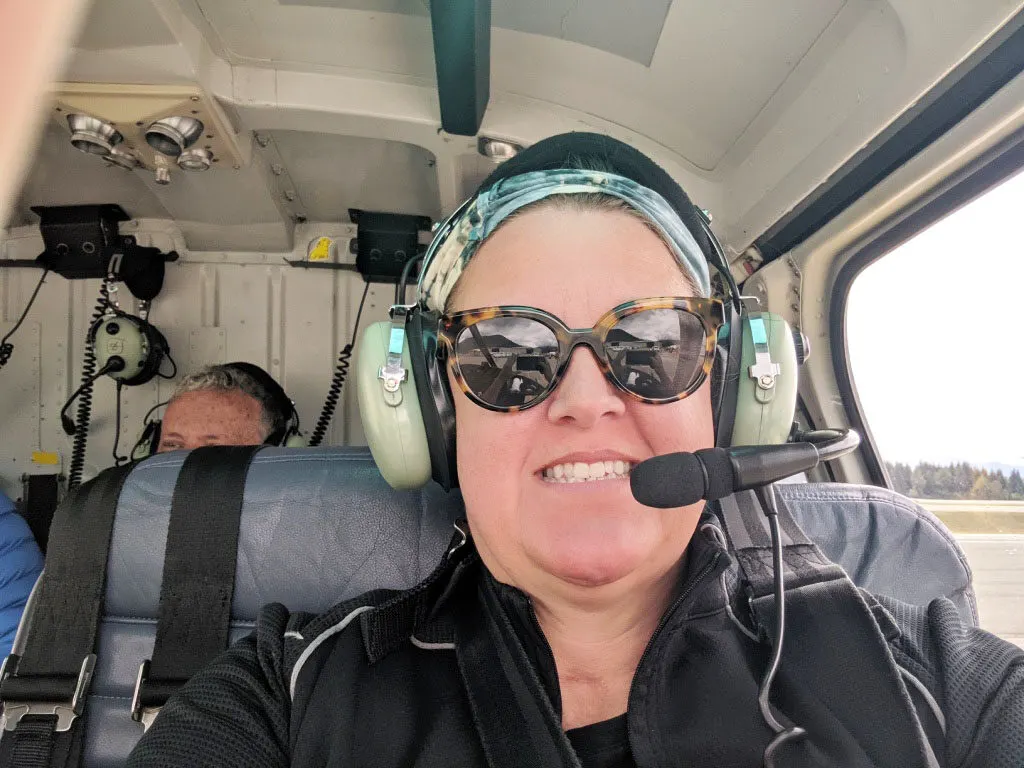 The staff at Coastal Helicopters assigns you to where you will sit on the 'copter as they have to establish weights and balances, and I was placed in the very front, next to the pilot. While helicopters are not really my thing, the ride was very smooth and the views of the Mendenhall Glacier Valley were spectacular.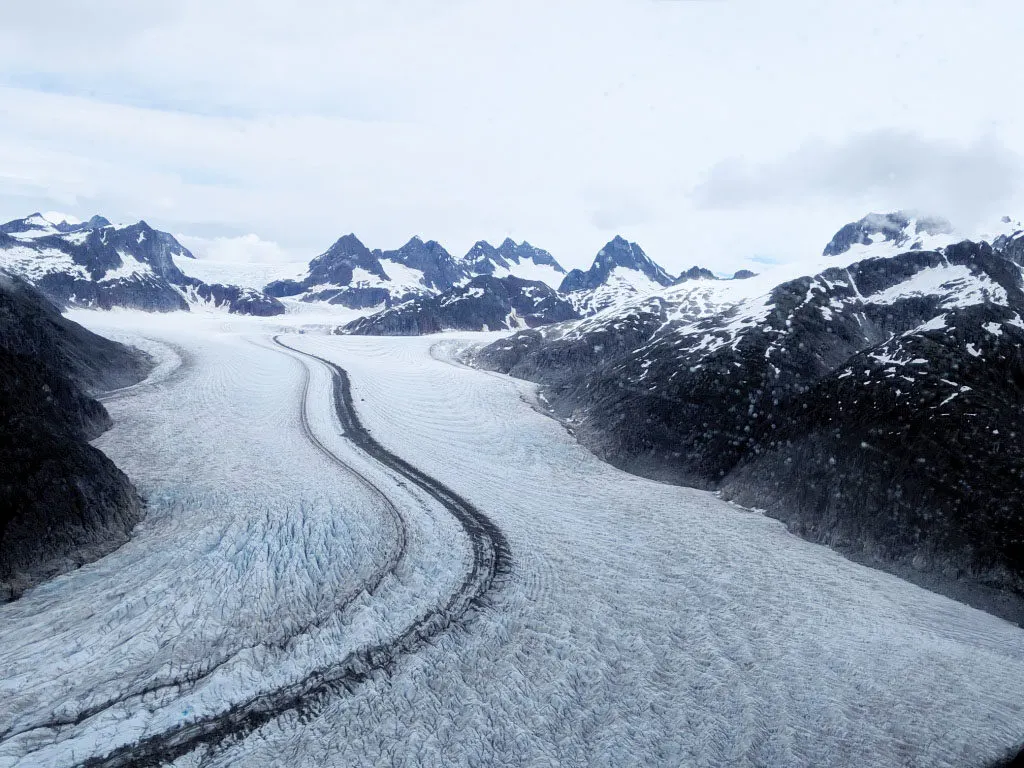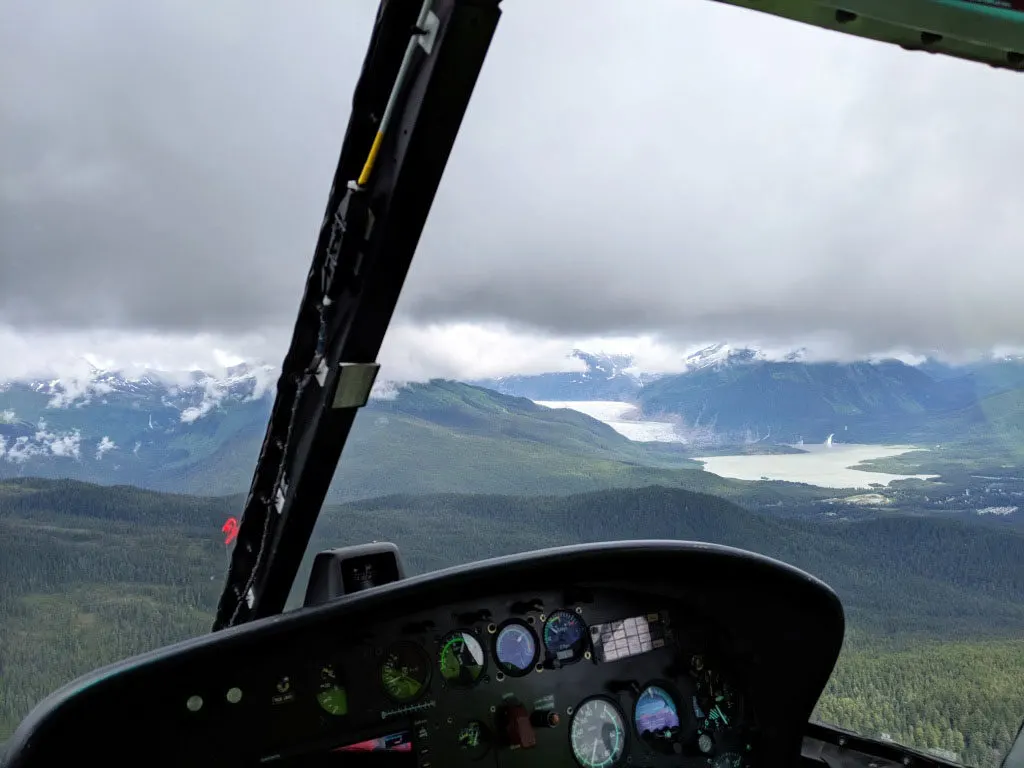 The Herbert Glacier Dog Sledding Camp is home to approximately 150 Alaskan huskies along with a handful of mushers, most of who participate in the annual Ititarod Trail Dog Sled Race, a world famous event that stretches over 900 miles from Anchorage to Nome, Alaska.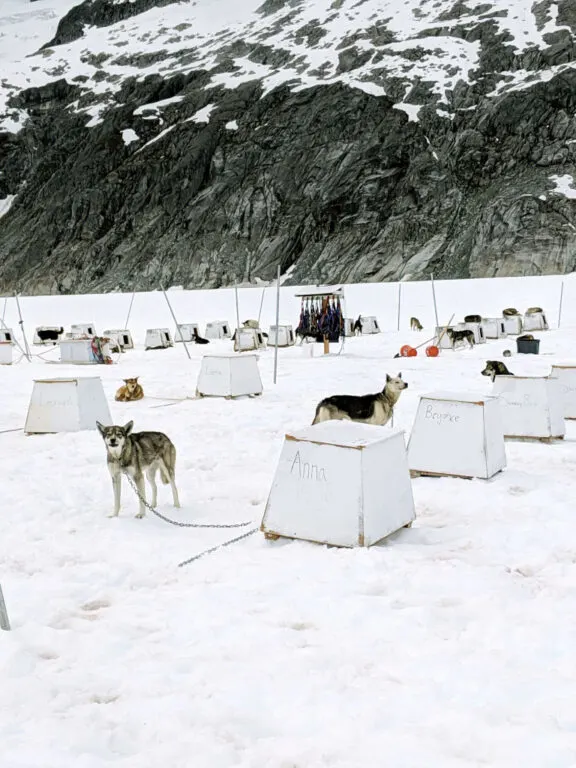 Despite the fact that my visit was in June, it was snowy and a mere 35°F atop Herbert Glacier. It's pretty incredible the difference between summer in Juneau and wintery conditions just a 10-minute helicopter ride away.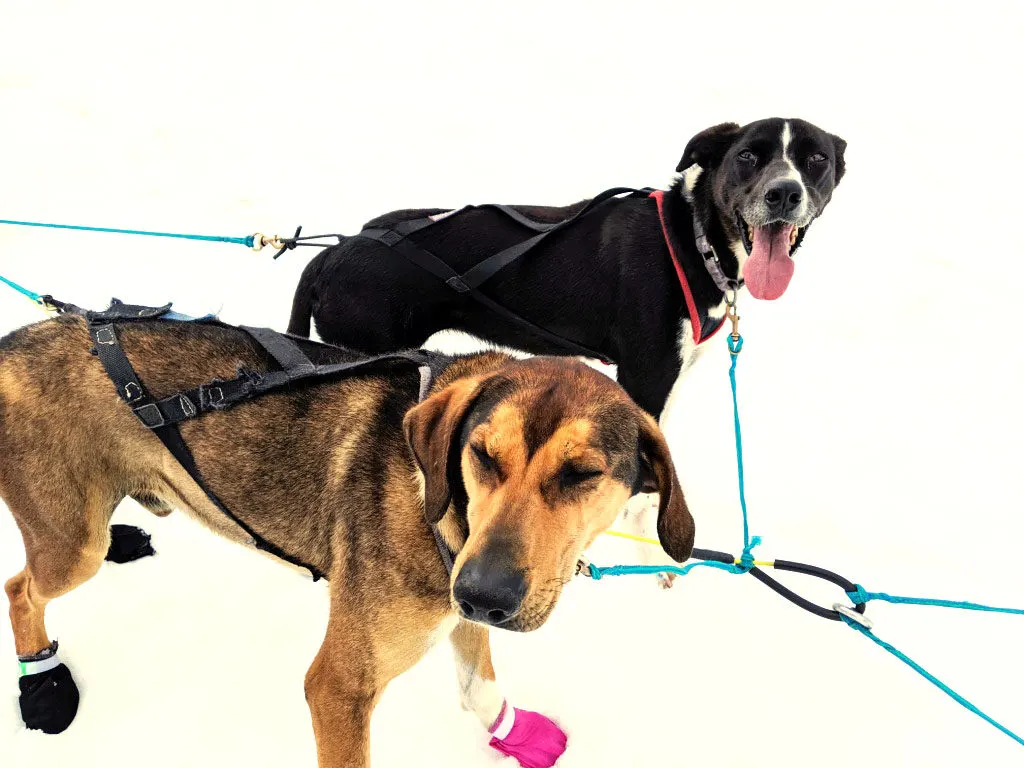 The sleds are outfitted with 10-12 dogs and these dogs were ready to go. They just wanted to run. Our group of four were seated on the sleds and assigned to a musher, our guide who is also the trainer of the dogs. We were able to rotate spots on the sleds so I started in the front, and at the end of the tour finished in the last spot.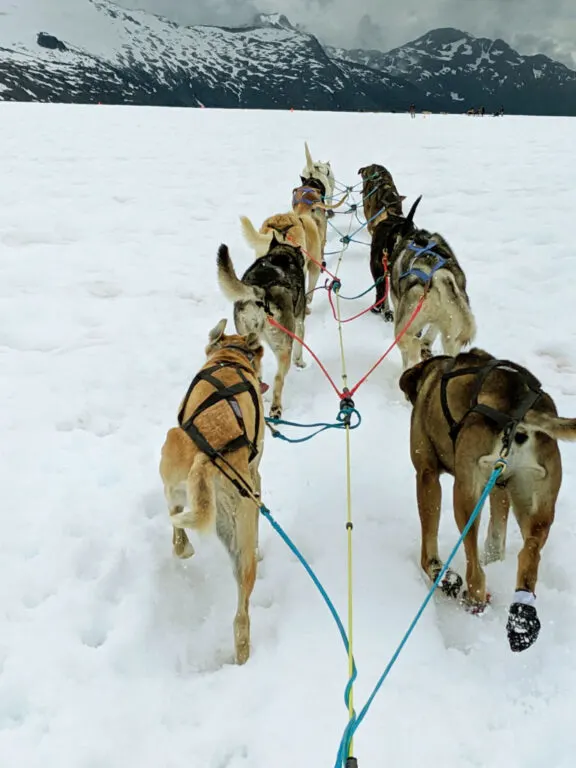 My pictures just cannot do this experience justice. To be dog sledding on top of a wide open icefield atop a glacier is an experience I never thought I needed to have.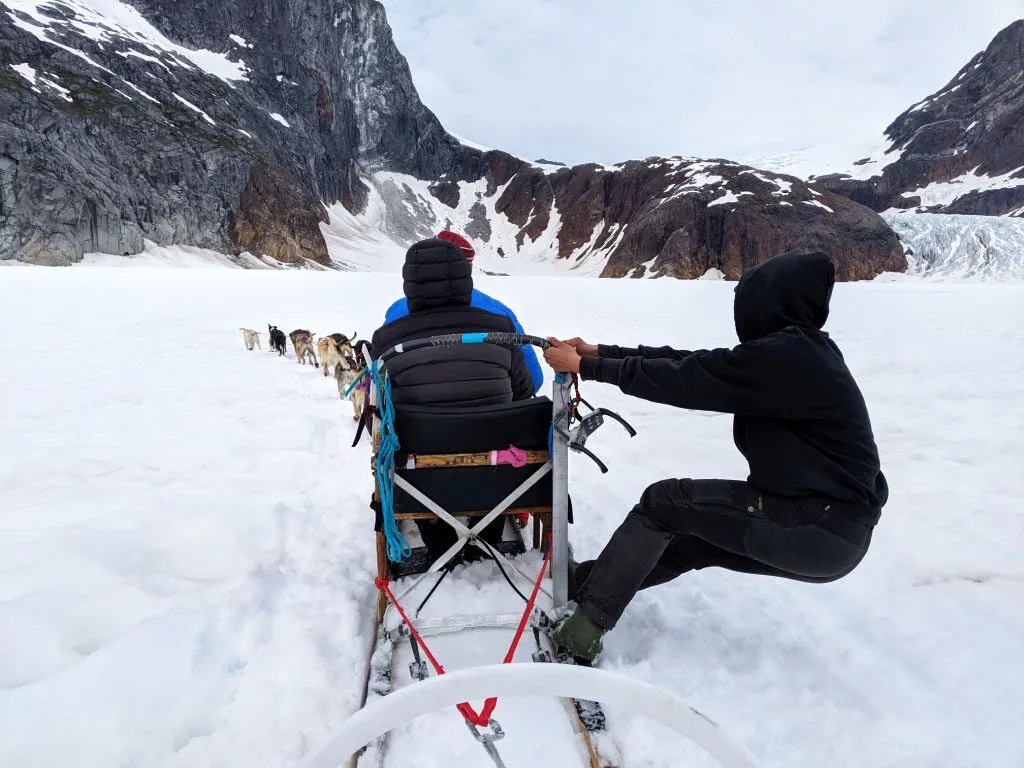 I enjoyed sitting in the back sled and watching the musher control the dogs. It was fascinating to see.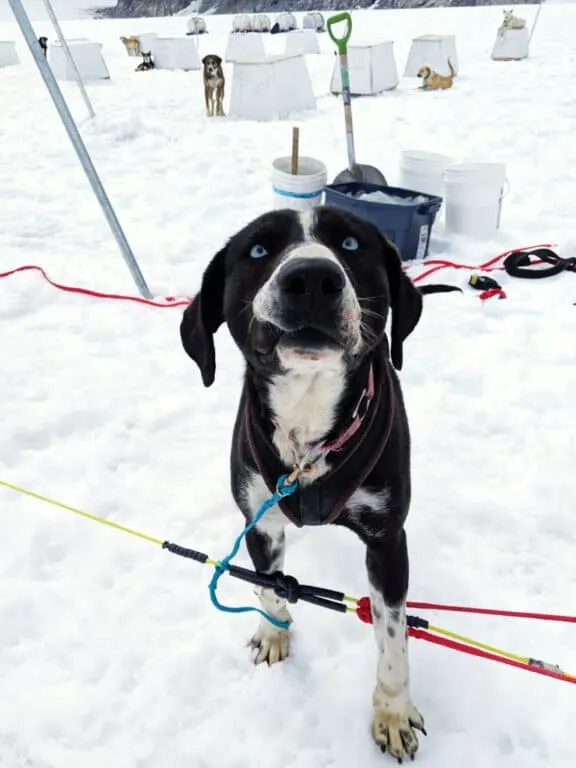 We had plenty of time during our tour to meet the dogs as well. They were incredibly friendly, but after too much downtime, they were ready to get sledding again so after we switched positions on the sled we were off again.
The actual dog sledding experience was about 60 minutes, while the helicopter ride was about 30 minutes.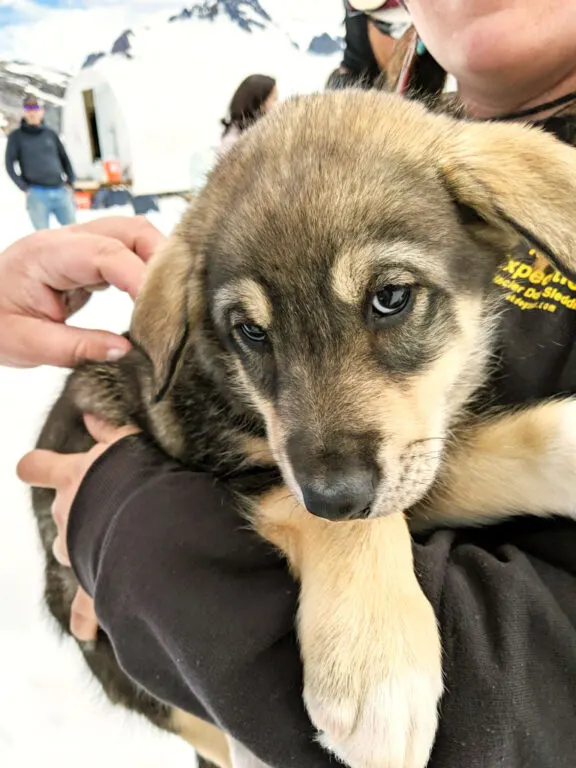 We had an opportunity to visit with the husky pups before boarding our helicopter back into Juneau.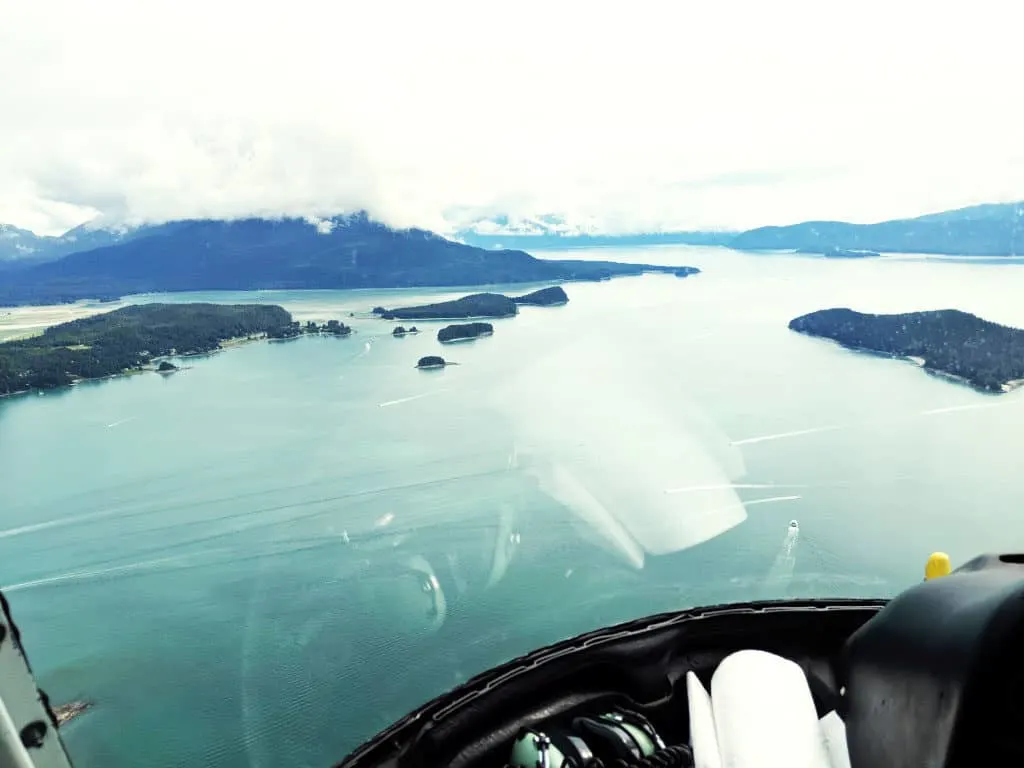 Again, half the experience is the seeing the views from the helicopter. Especially fun when came around the mountain, left the snow behind and spotted the Juneau airfield strip.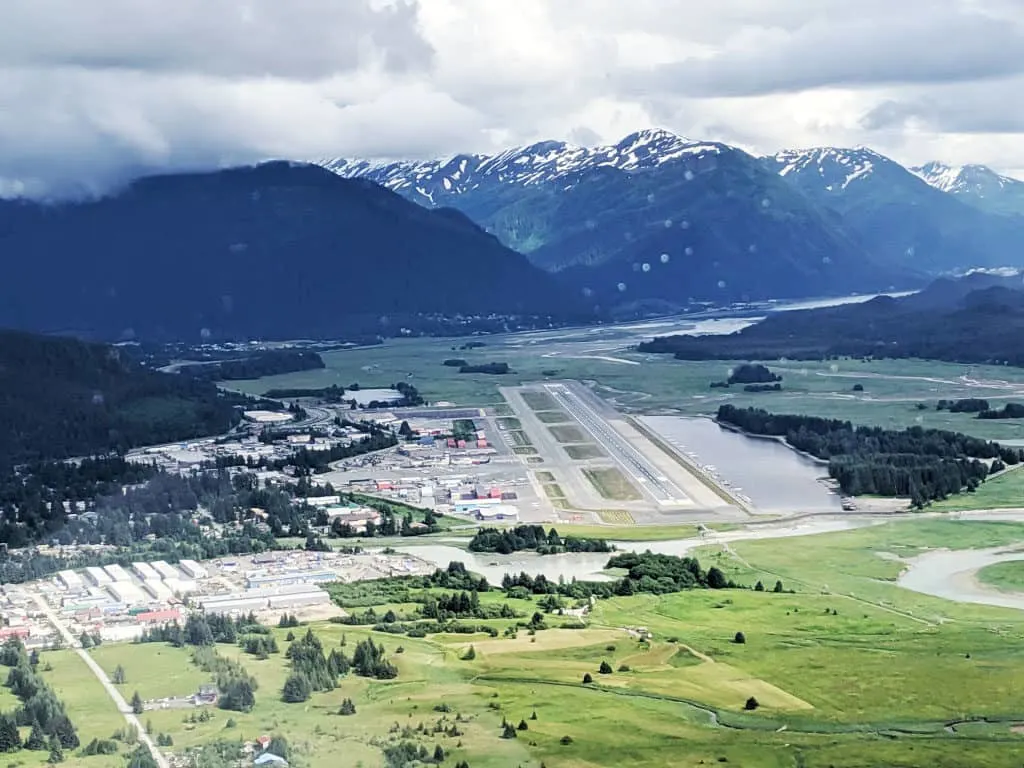 Things I recommend you bring for the tour:
a camera with an extra battery (or block charger if using your phone) You will want to take lots of photos and videos.
an extra layer or two (it's cold)
a hat (to keep your ears warm when you are traveling on the sled)
and don't forget to apply the sunscreen!
The Juneau Helicopter Tour and Dog Sledding experience is currently taking bookings for the 2022 season. BOOK YOUR TOUR HERE
Check out these other Juneau adventures: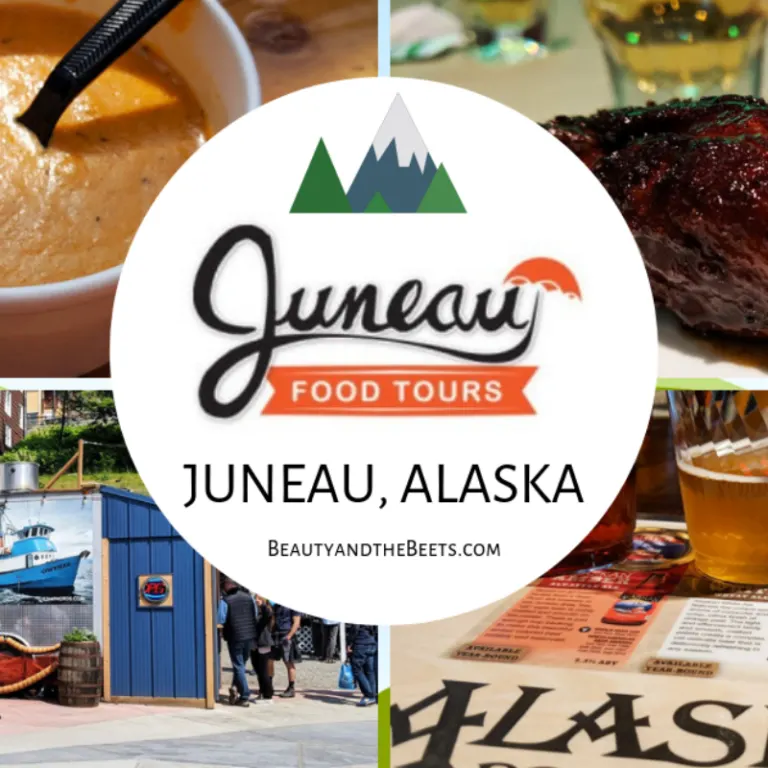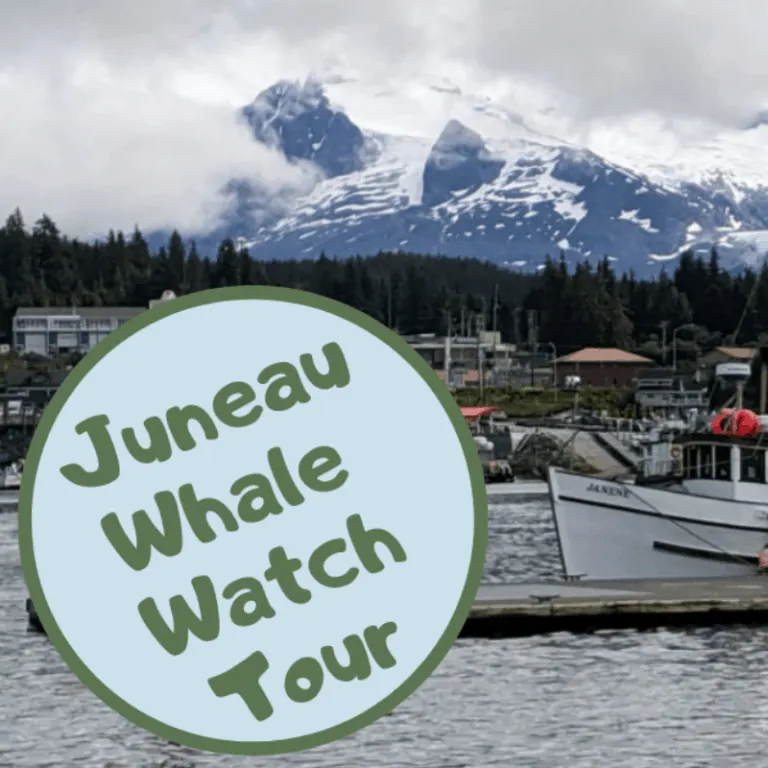 **This post contains affiliate links. I only link to products that I use myself and believe in. Your support is greatly appreciated.**