Harvey Hinklemeyers has been an institution of pizza in Indiana what seems like forever.  It is personally my favorite for two reasons- the salad bar and the sauerkraut.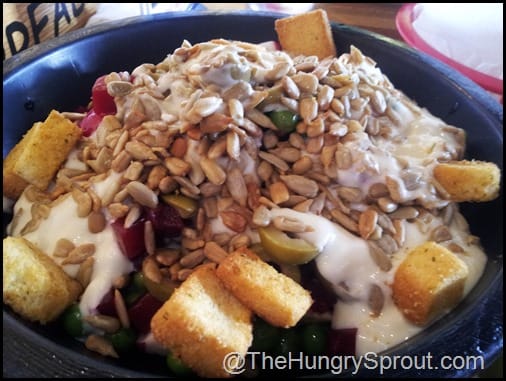 First- they have a salad bar.  Not a dinky little salad bar with a few veggies- but a nicely stocked bar with fresh veggies including broccoli and cauliflower.  One can make an incredibly healthy and satisfying meal on just the salad bar alone.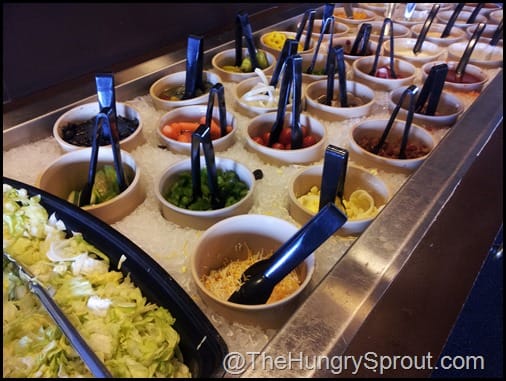 Then there's the pizza.  Harvey's is my personal favorite because of the large selection of toppings.  Toppings that aren't typical of most pizza joints.  My favorite oddity is sauerkraut on a pizza.  Harvey's is the only place I can find it anywhere.  Don't knock 'til you try it- its salty, its tangy- it's awesome.   Besides offering unusual toppings, they do have the more traditional toppings too and Harvey's doesn't skimp or cut corners.  The veggies and cheese are piled on and baked fresh.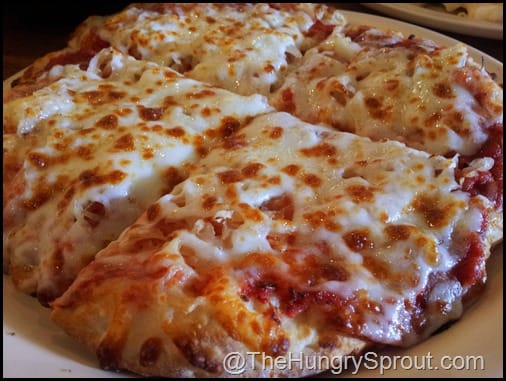 The menu also expands beyond just pizza and a salad bar.  There is also a selection of sandwiches and pastas.  One of our favorites is the Harvey's Yummy Vegetarian Sub.  A toasted roll with melted cheese topped with onions, mushrooms, green peppers, banana peppers and black olives.  The final touch is a dollop of both pizza and BBQ sauce.  Even a meat lover would be satisfied with this.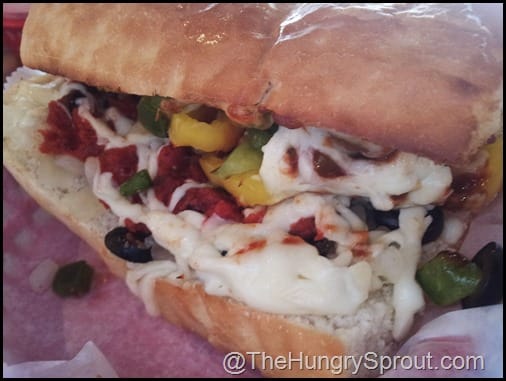 The only thing at Harvey's I am simply not crazy about is the breadsticks.  They are big, doughy and lacking of flavor.  They sprinkle a little garlic salt on them but they are still pretty tasteless.  I like breadsticks where a sprinkling of garlic salt is not an afterthought.  I like when the bread is baked in garlic and butter.  However, the spicy cheese sauce the breadsticks are served with really help with the flavor.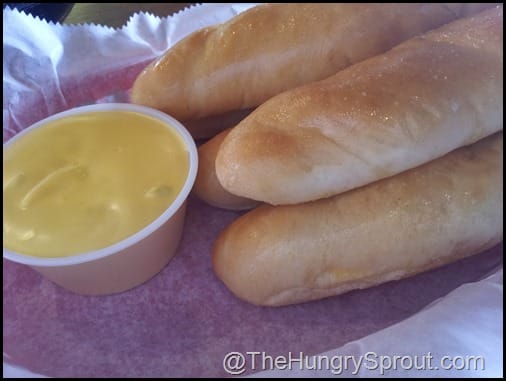 All in all, Harvey's is far superior to those national chains like Dominos and Papa Johns.  Plus, they have a much larger selection than most other pizza joints. 4 out of 5 sprouts.
Harvey Hinklemeyers has a website but it is very confusing and appears to have been partially built then abandoned.  There is a menu, sort of, on the site though I can't find any of the pizzas they offer.