The best part of eating at a tapas bar is the ability to try a variety of menu items without having to commit to one dish for the entire meal.  The problem is, when you find something you love the plate is never big enough!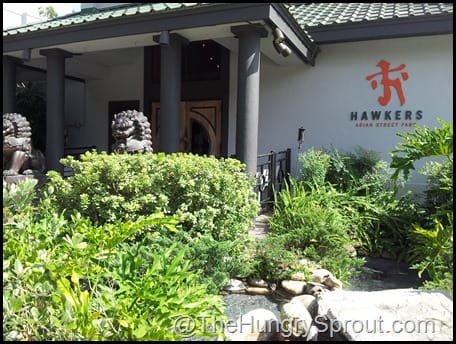 Hawkers Asian Street Fare is called a tapas bar by many people.  The term "tapas" is a Spanish term meaning "cover" – I have read many conflicting terms as to how "cover" has come to mean small plates of food but I can tell you the term has expanded well beyond the Spanish.  Hawkers is legitimate straight-up Asian street fare.  A "Hawker" is a person who sells goods on the street out of carts, a term used mostly in Asian countries.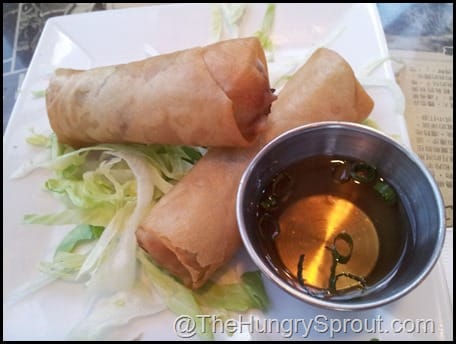 We ordered a lot of plates.  Again, the plates were small enough to sample a wide selection of the menu, but large enough to share.   The food comes out of the kitchen as it is ready so nothing is sitting under a heat lamp in the kitchen waiting for the full order to be complete before serving.  The first thing we got were the spring rolls (which are free if you check in with Yelp!)  We got two spring rolls filled with shredded veggies like cabbage and carrots.  They were crispy and light.  On the side was a Vietnamese Vinaigrette which in my opinion was flavorless.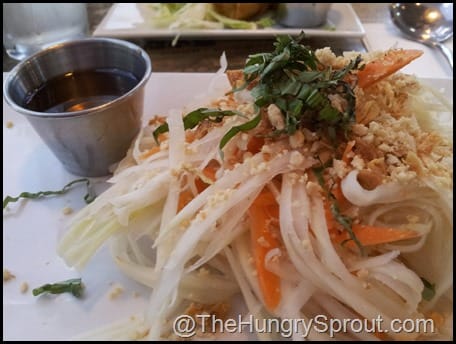 Next up, we got the Papaya Mix– a salad made with shredded green papaya, carrots, basil, shallots and peanuts served with the same Vietnamese Vinaigrette that accompanied the spring rolls.  I liked the salad- it was crispy and refreshing but Chad found it to be bland.  The bitter buttery flavor of the papaya mixed well with the peanuts and shallots.  Again, the vinaigrette didn't add much flavor to the dish and the papaya mix was better on its own anyway.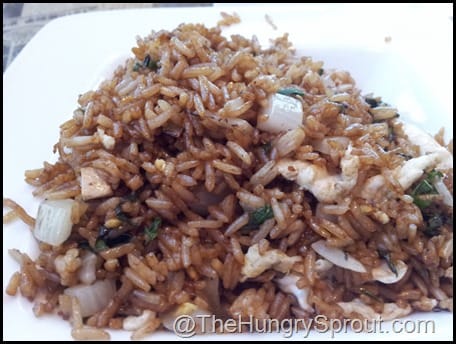 Chad ordered the basil fried rice (we can't go anywhere Asian without him ordering fried rice.)  We both liked this a lot.  At an ordinary glance it looked just like any other fried rice you would order anywhere but after one bite and a big taste of the infused basil, one realizes this is no ordinary fried rice.  Delicious.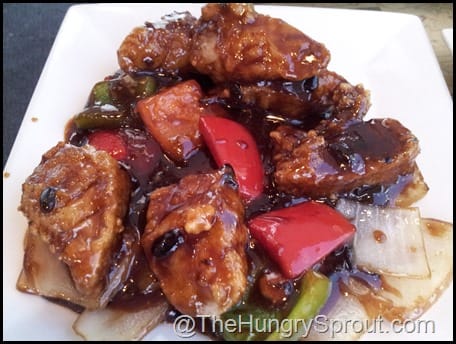 Perhaps my most favorite dish was the Fish Fillet with Black Bean Sauce which was recommended by our server.  Huge pieces of cod, onions and peppers smothered in a "sweet and savory" black bean sauce.  The sauce was so good I was trying to get every last little drop of sauce.  If I could have picked up the plate and licked it without getting weird looks from other patrons, I would have.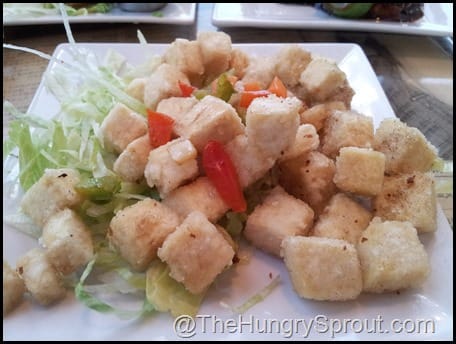 Throughout the menu there are a few items with Five Spice.  Five Spice is a mix of spices used in many Asian dishes and contains star anise, cloves, cinnamon, Sichuan pepper and fennel.  I have used it in my own cooking and the flavor is unbelievable.  So I was very disappointed when I ordered the Five Spice Fried Tofu.  There was no flavor.  None.  No Five Spice, not even a sauce to dip them in.  I asked for a sauce I could use and was given a Thai Chili Sauce which was delicious and spicy- but unfortunately could not save the tofu dish.  Upon learning of our disappointment in the dish, our server had it removed from the bill which was very nice of them as we never asked or expected them to.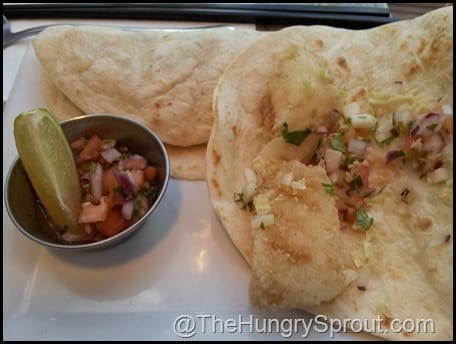 We also ordered the Five Spice fish tacos.  They were good.  Small pieces of fish served with  a tomato-onion salsa.  They had flavor, but not the Five spice flavor I expected.   They were better when we added the Thai Chili Sauce to them.  We would probably not order them again though.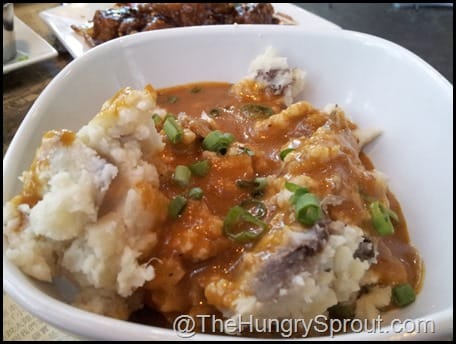 Lastly, we had an order of the curried mashed potatoes.  The mashed potatoes are obviously made in house- HUGE chucks of skin-on potatoes topped with a spicy brown curry sauce.  Another dish I would lick clean if I could.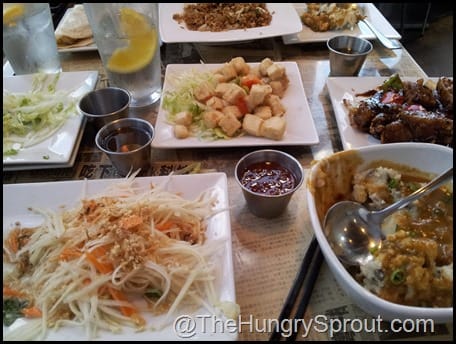 We ate everything we ordered- minus the tofu.  The service was very good besides the fact that she had a lot of tables she seemed to be taking care of by herself.  There were other employees and who I think was the owner delivering the food so we were never left waiting for anything.  The place was pretty crowded for 3pm on a Thursday.  That says a lot when your restaurant is almost full during what is traditionally the slowest time of the day for restaurants.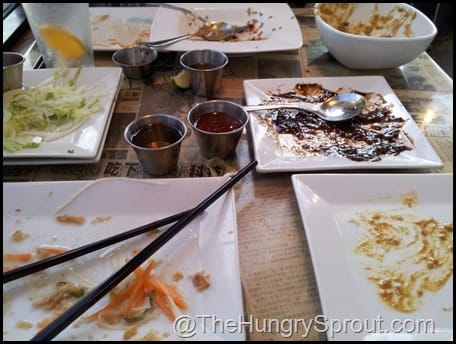 Despite the fact we had a few disappointing items,  the things we loved were pretty amazing- enough for us to forgive flavorless tofu and wimpy tacos. You can tell by our empty plates we weren't too disappointed!  I know we will be back very soon.
There is no designated website but there is a menu on their Facebook page