The hike to the Delicate Arch is not for the faint of heart. It's a 3-mile round trip 4600 feet above sea level over very rocky terrain and narrow trails with steep drop offs.
On the National Park Service website, there is a warning – "Carefully consider weather conditions (summer heat or winter ice) and your own health and fitness before beginning this hike. Rangers frequently rescue people who underestimated the trail's difficulty."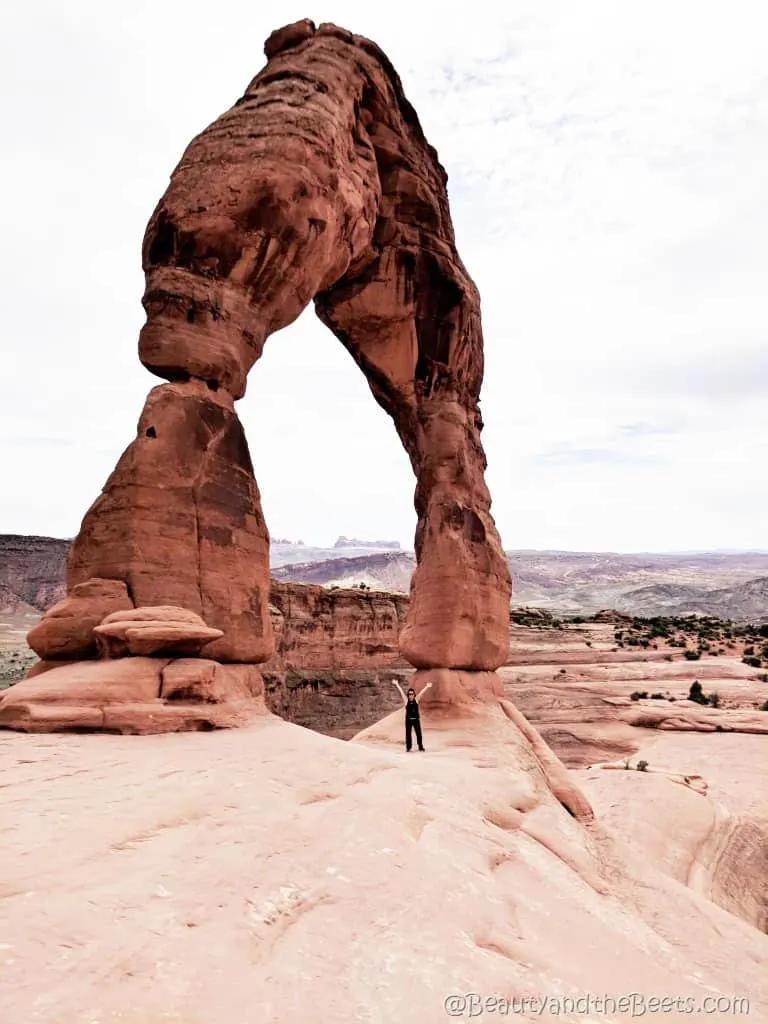 My suggestion is to bring lots of water and wear hiking appropriate shoes. I cannot tell you how many people we passed who were starting the hike in flip flops. I think many people seriously under estimate the difficulty of this trail as the start of trail seems very tame. However, the trail becomes more difficult the farther you hike. Those who prepare appropriately will be treated to one of the most majestic views in all of Utah.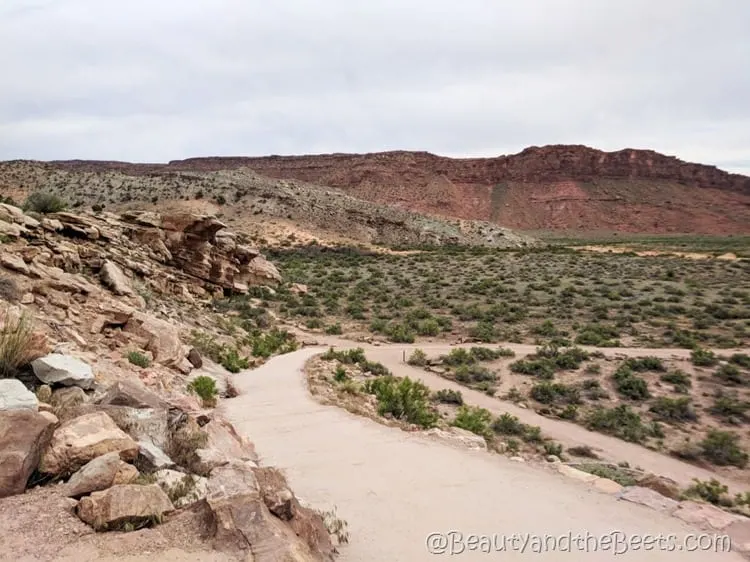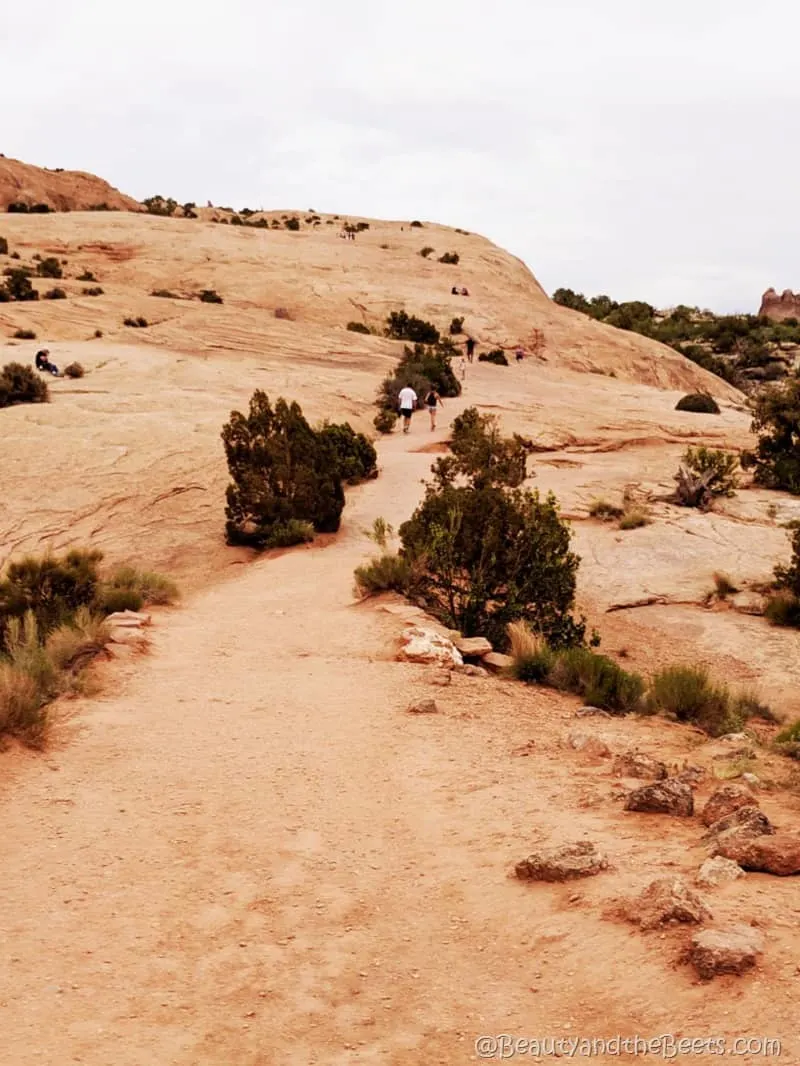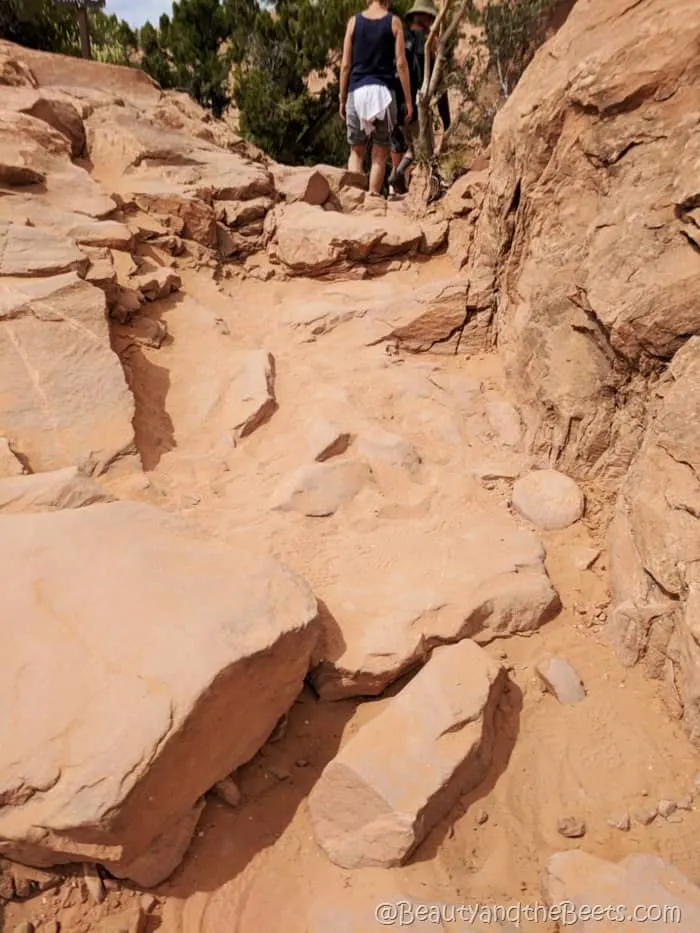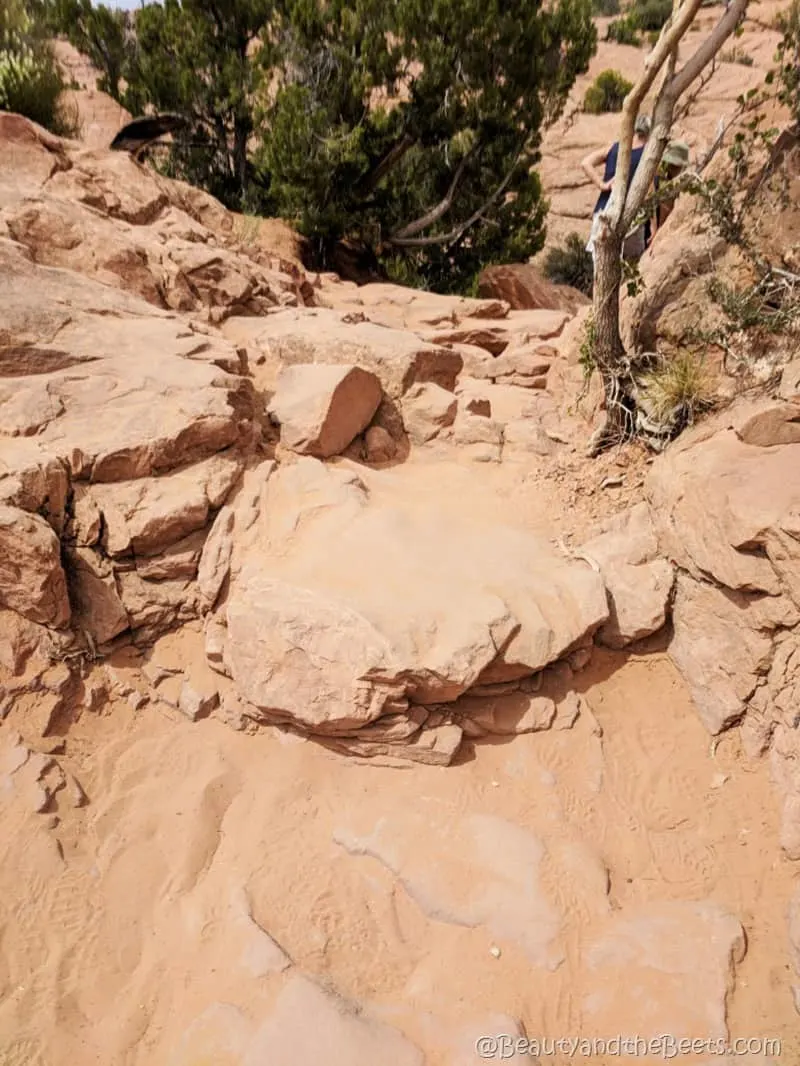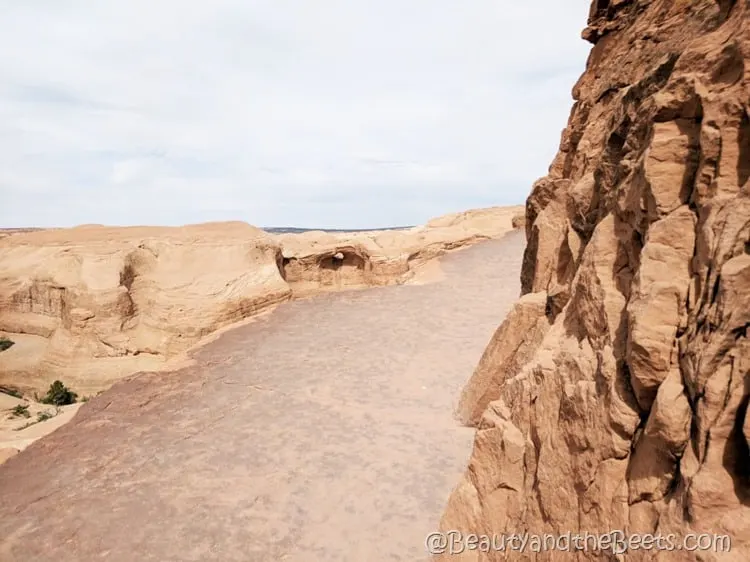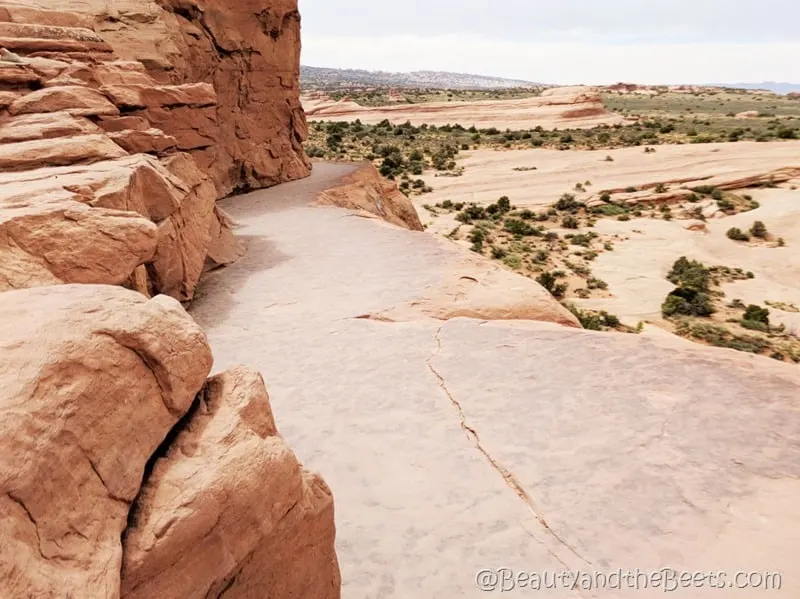 The hike to the Delicate Arch is about 480 feet uphill and at times is quite rocky and scary. At one point, there is a very narrow path that will barely fit two people side by side with a very steep drop below into the valley.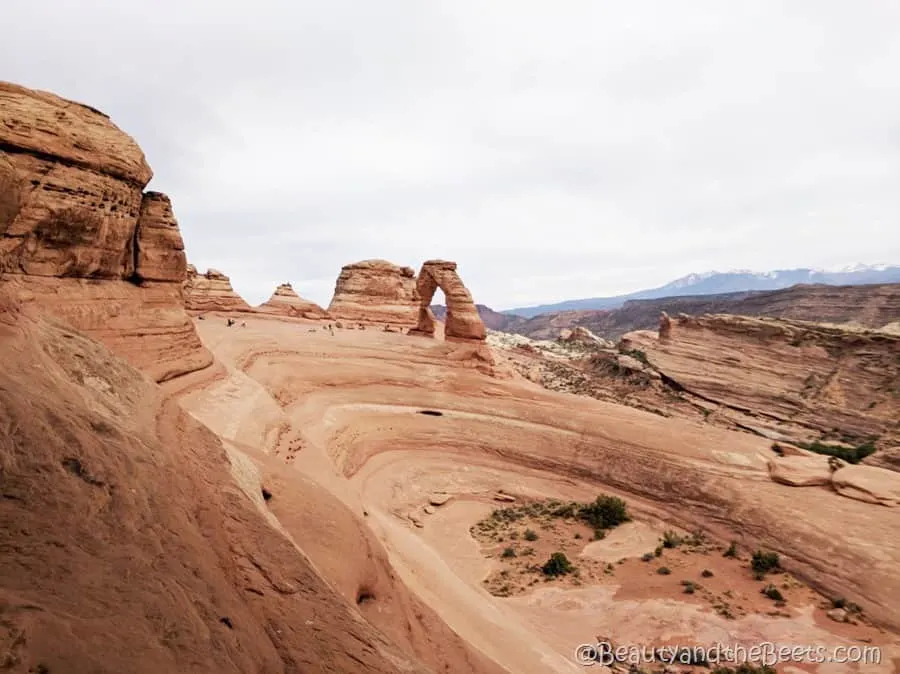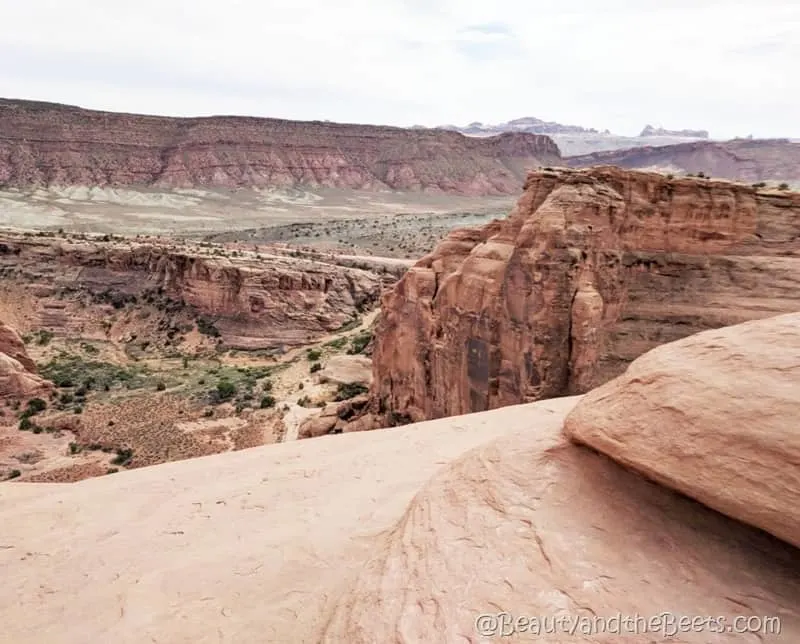 The view from the arch is spectacular overlooking Arches National Park and the snowy La Sal Mountains in the distance. Getting a picture under the 52 foot tall arch was easy as people lined up in a civil manner and took pictures one at a time.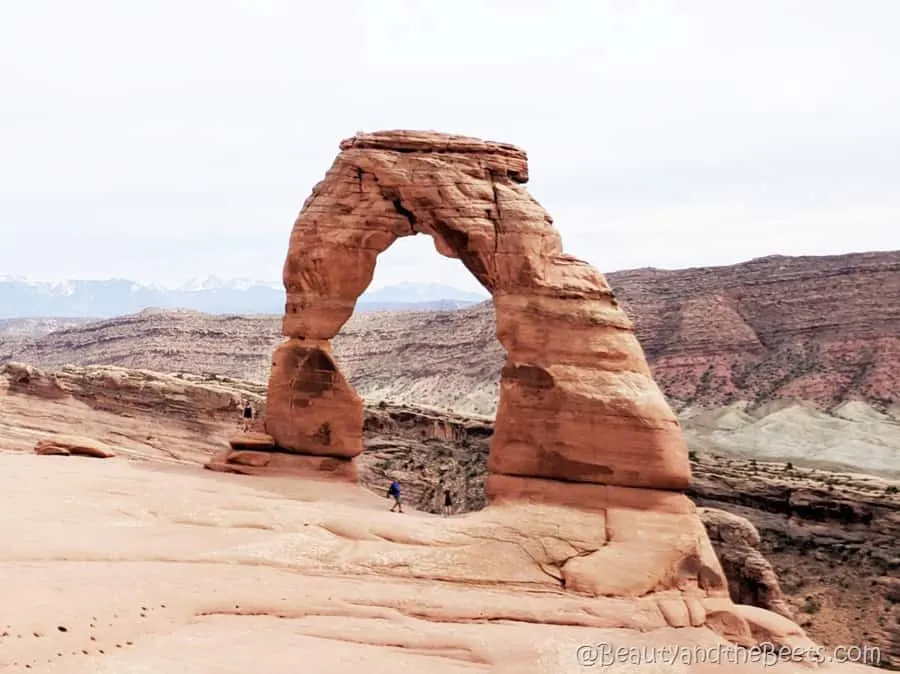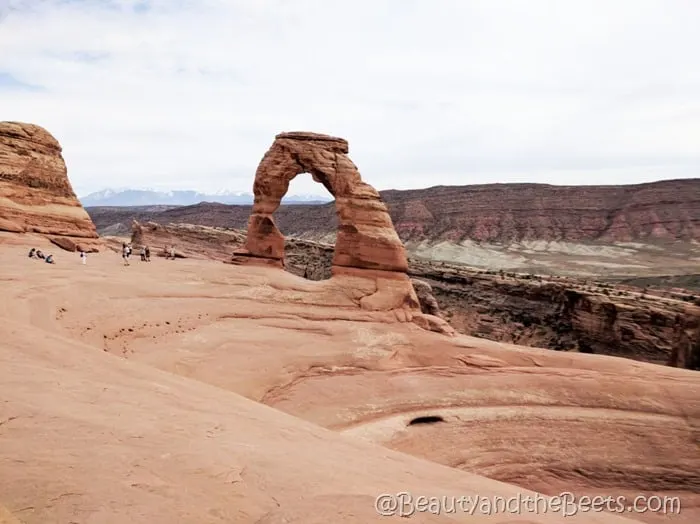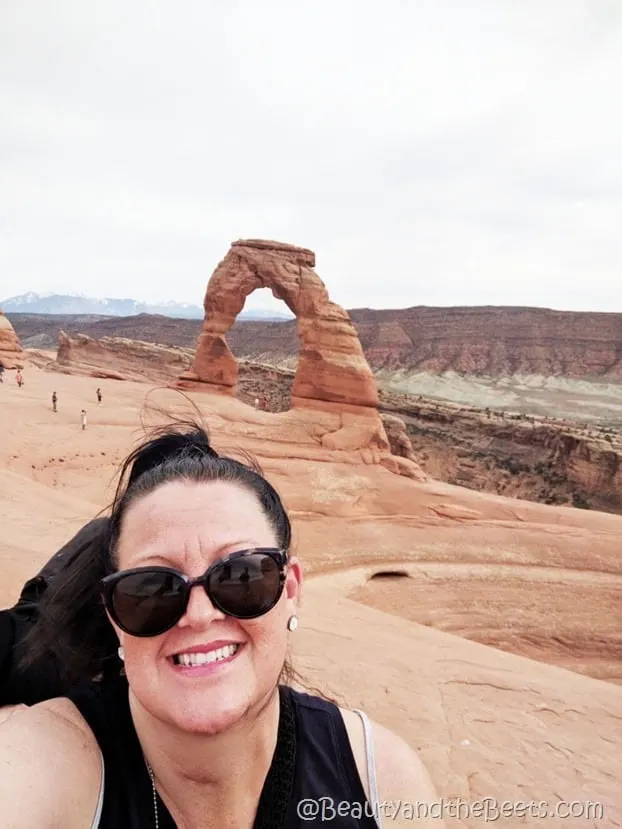 The The Delicate Arch is a widely recognized symbol of Utah – it's on the license plates, on postage stamps, and on every magnet and postcard I found at the airport.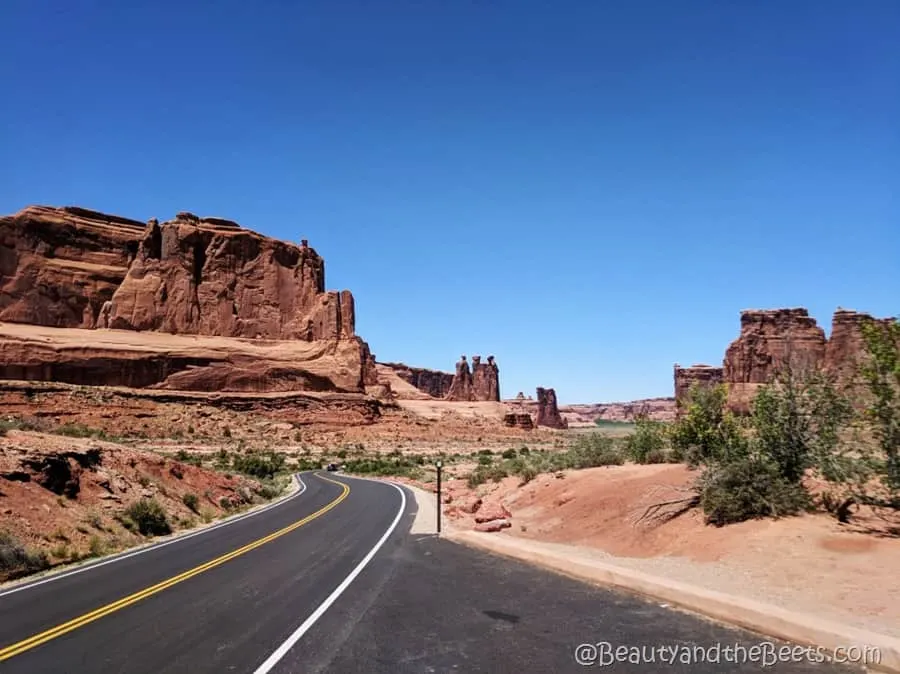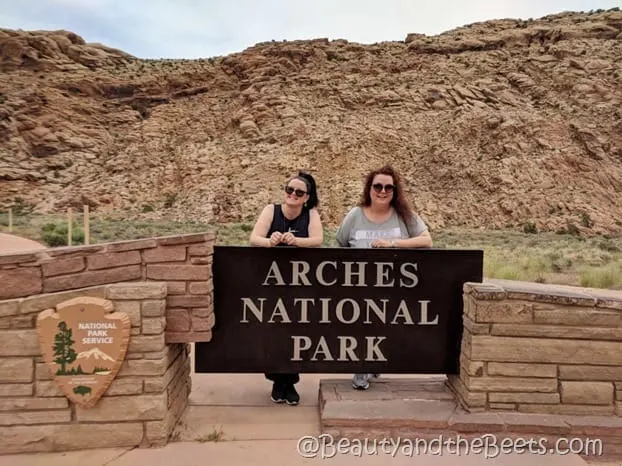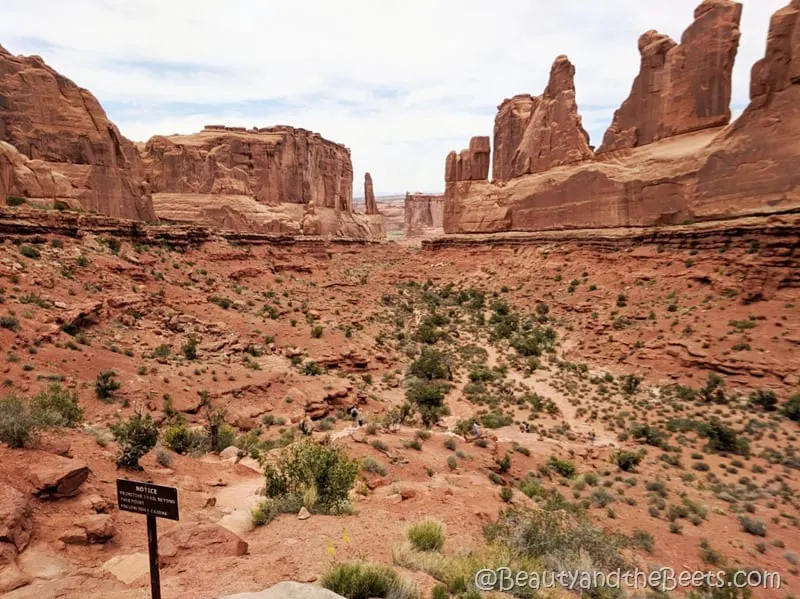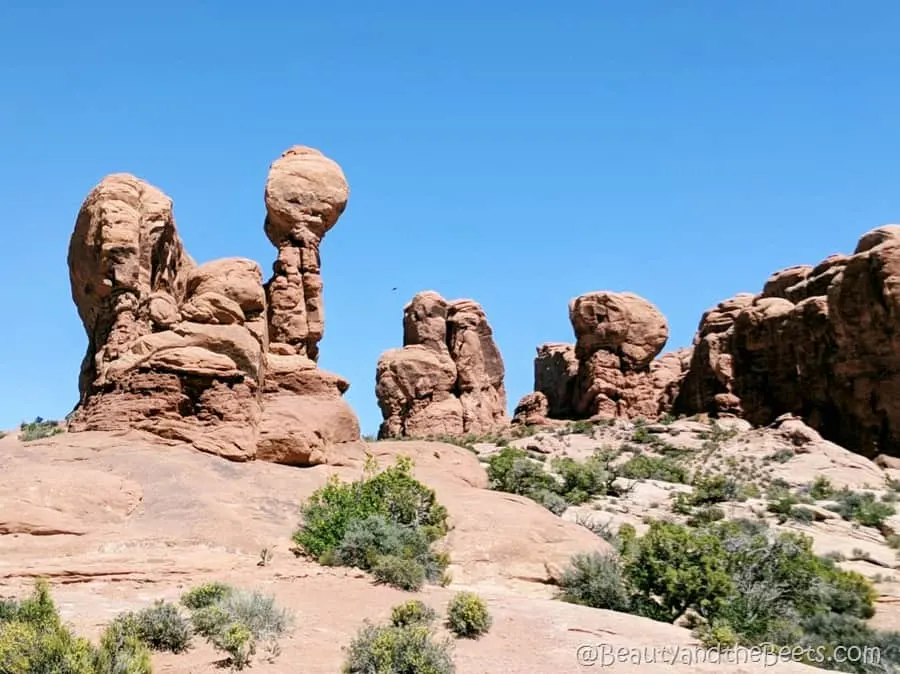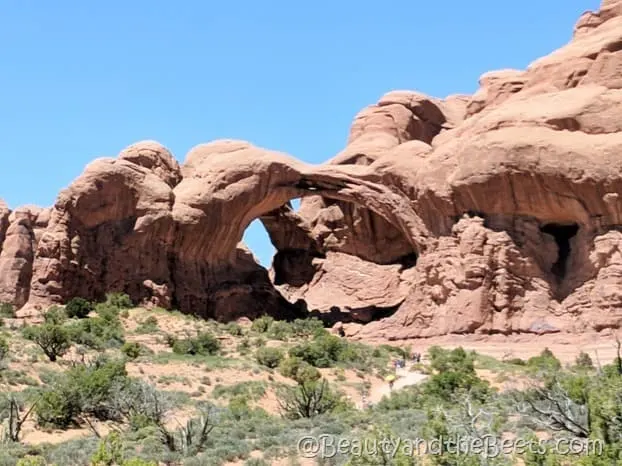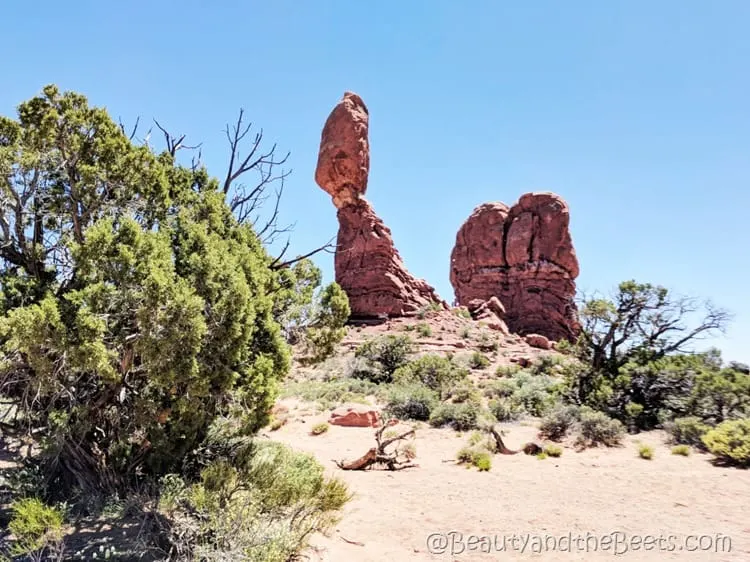 On a recent trip to Moab, we spent three full days in the park, marveling at over 2000 natural stone arches throughout Arches National Park.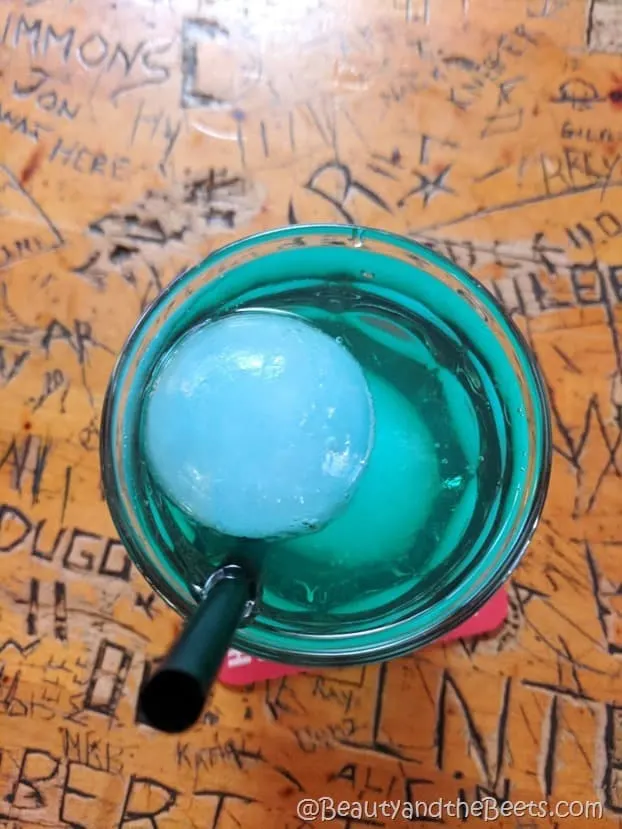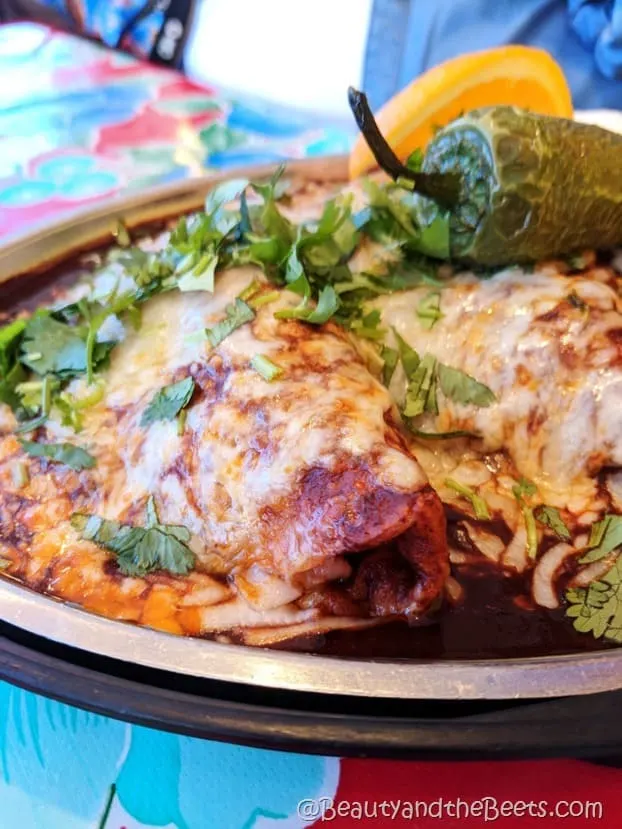 Moab itself is a great town for foodies and outdoor enthusiasts alike, and the entrance to the park is a short drive from the shops and restaurants on Main Street. Some of my favorite meals were our breakfasts at the Jailhouse Cafe and brunch at Eddie McStiffs.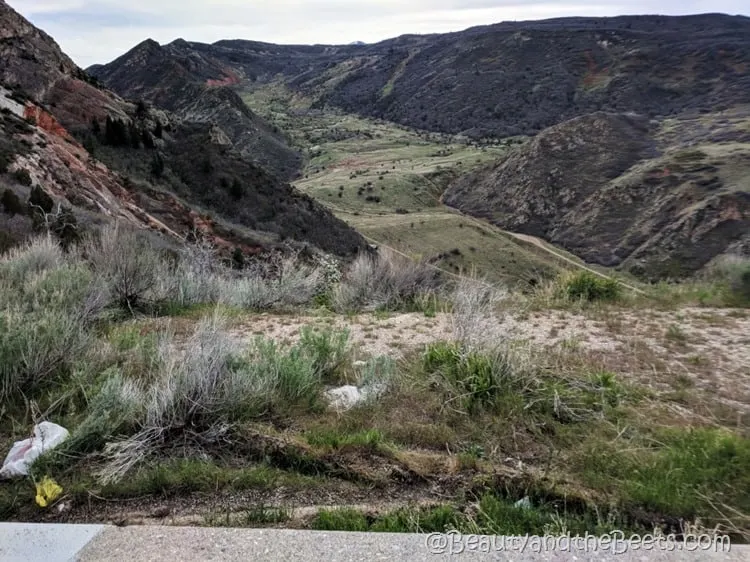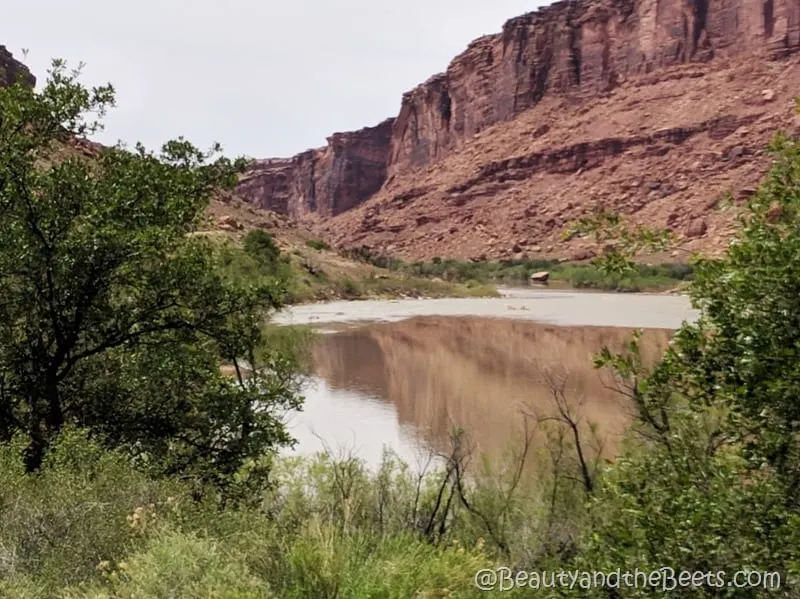 The drive to Moab from Salt Lake City is a 4 hour scenic drive through the southern Wasatch Mountains passing through the little town of Spanish Fork and Price Canyon. I highly recommend an overnight stay, preferably out of the center of town. The stars at night are just as spectacular a sight as the views within the park.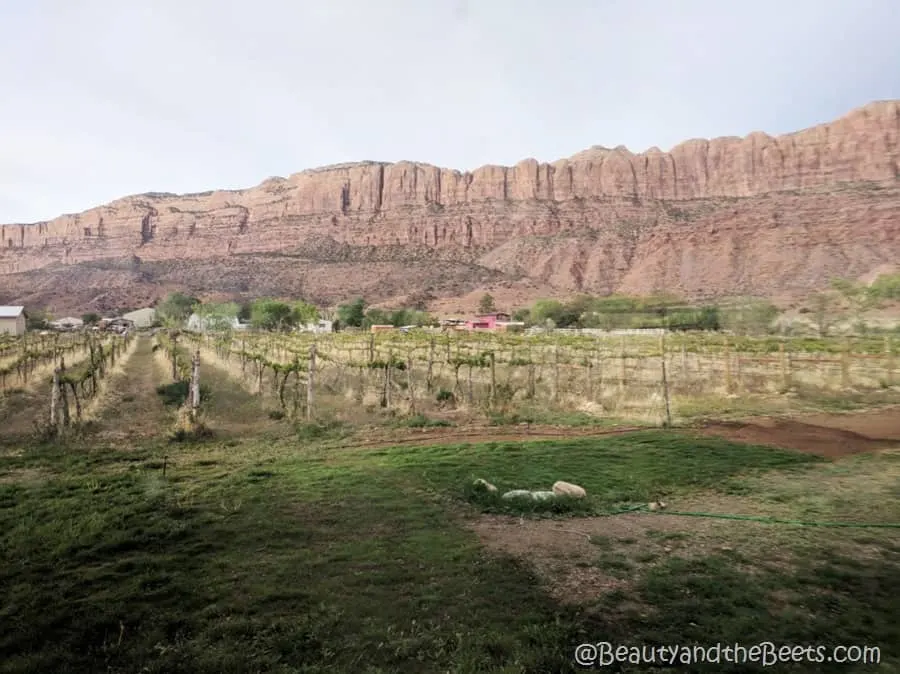 For more information visit the National Park Service website HERE.