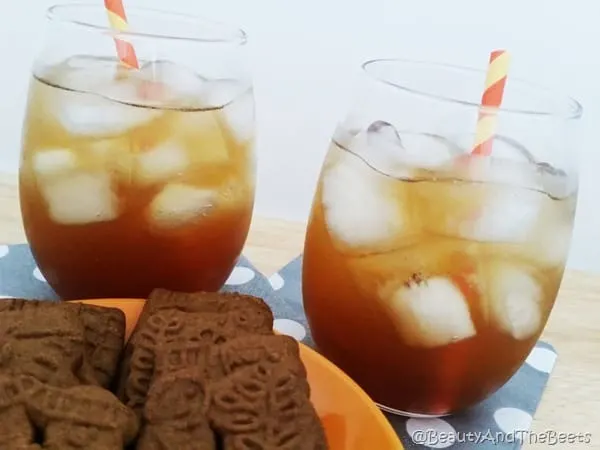 So I am still trying to get back into the swing of things after a whirlwind trip to Los Angeles for BlogHer16. I feel like I have a mountain of pictures to sort, posts to write and emails to return. I am slowly chipping away at my to-do list, but as I am in the process of getting organized and settled back into the real world I have a recipe to share with you. Homemade Fruit Shrub Soda. And this is because I am trying to wean myself off all the soda I drank in California.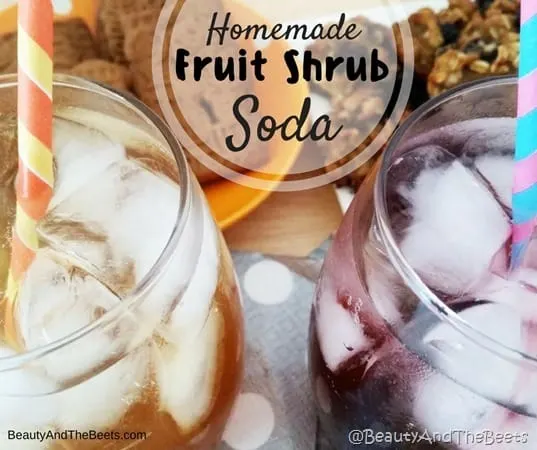 I made Cranberry Shrub back in February and I ended up with quite a few people inquiring about what other fruit can be used. But first, let me just quickly explain what a shrub beverage is.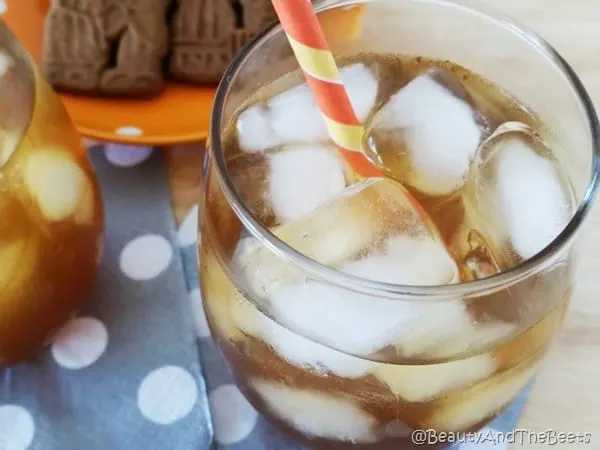 Shrub is a beverage made with a sweetened vinegar, and while that may sound unappealing, hear me out………..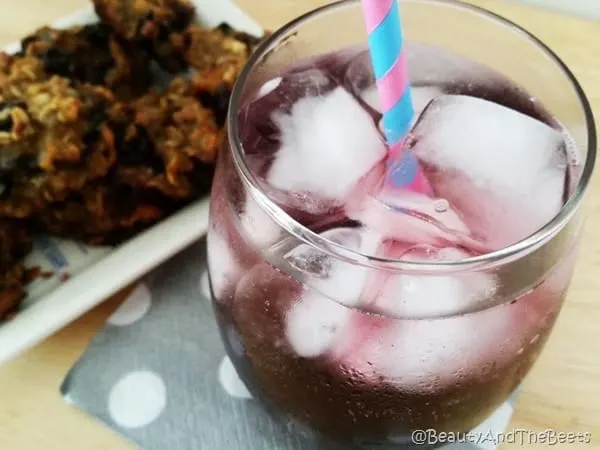 Vinegar and water are boiled with sugar, fruit and spices, in this case cloves, then muddled and strained into a sweetened flavored simple syrup. Topped with water or seltzer, shrub is often used as a base for handmade soda. And as someone who is trying to wean off a bad cola habit, I welcome anything flavored, fizzy and somewhat sweet.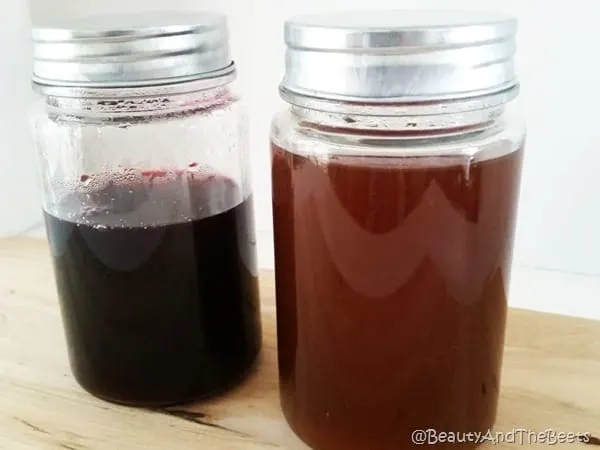 I made a batch of blueberry and a batch of pear for this fruit shrub soda but any type of fruit can be used. Apples, grapes, cherries, strawberries, raspberries, grapefruit – well you get the idea. Have fun and experiment. What kind of fruit shrub soda are you going to make?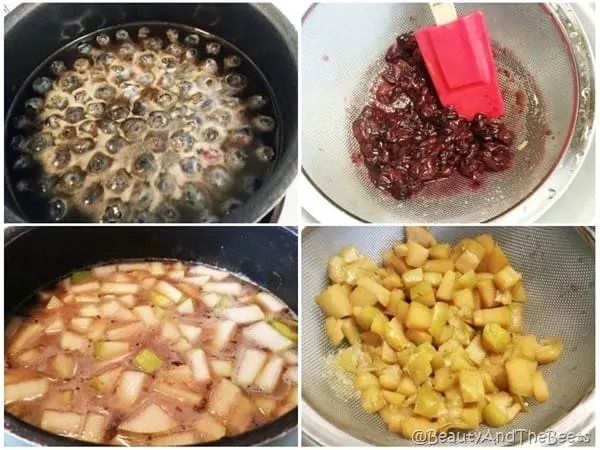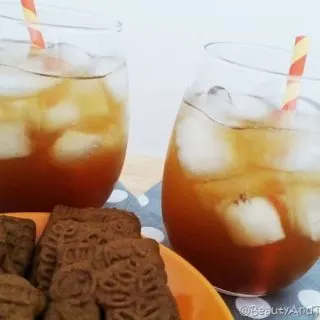 Homemade Fruit Shrub Soda
A delicious way to get your cola fix without the chemicals of commercial soda.
Ingredients
1 cup fresh fruit of your choice,, washed and minced if needed (you want bite-sized pieces)
2/3 cup water
4 tbsp. white balsamic vinegar
4 tbsp sugar
3 whole cloves
Instructions
Add all the ingredients to a deep pot and bring to a boil.
Once the mixture starts to boil, reduce heat and cover.
Simmer for about 10-15 minutes. (if using berries, this will be the point just before the berries begin to collapse)
Remove from heat and cool about 20 minutes.
Press the mixture through a fine strainer into a container and store in the refrigerator about 2 hours.
Divide the mix up between two cocktail glasses filled with ice, top with seltzer water or club soda.
Pin this recipe for later: