It only takes 6 ingredients to make easy homemade peanut butter cups in your own kitchen!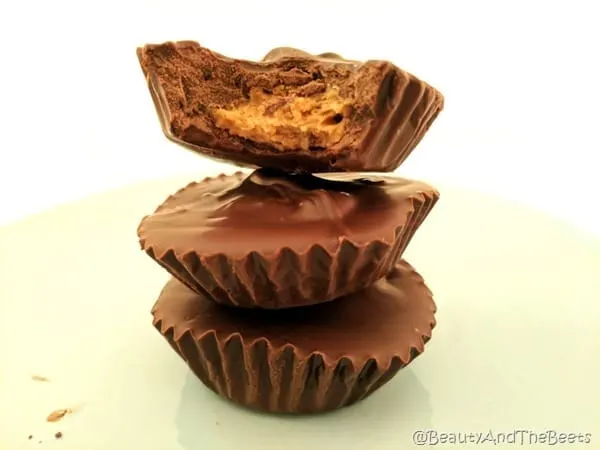 Ask me what my favorite candy bar is. Go ahead…ask me. Why, thanks for asking! Peanut Butter Cups. Reese's Peanut Butter Cups. I am a sucker for them. Especially the mini ones you just pop into your mouth. I lose track of how many I actually eat. It's a problem really.
Who remembers those TV commercials from way back when?
Today's peanut butter cup is all grown up and easy to make at home. Simple ingredients like dark chocolate, coconut oil and pure vanilla extract. And peanut butter of course. I am actually surprised at how easy it is and how well they turned out. Mr. Beet is a fan and that's always a plus. I made a batch and stored them in the refrigerator and we snacked on them for a few days. I promise you this is an easy peanut butter cup recipe.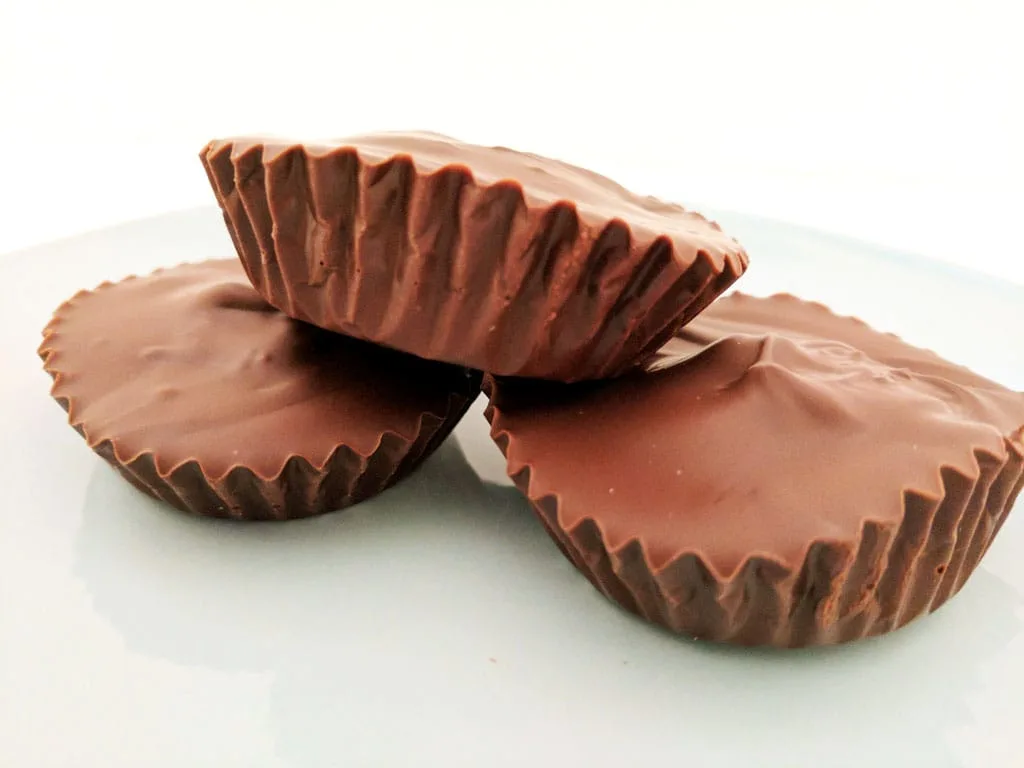 The key to making them healthier is to use organic and natural peanut butter as well as high quality dark chocolate. I also use organic coconut oil. The higher quality of ingredients the better the result in my opinion. If you are going to go through the motions of making peanut butter cups at home, why not make them with the best ingredients you can find? This is always especially important when you are using a small number of ingredients.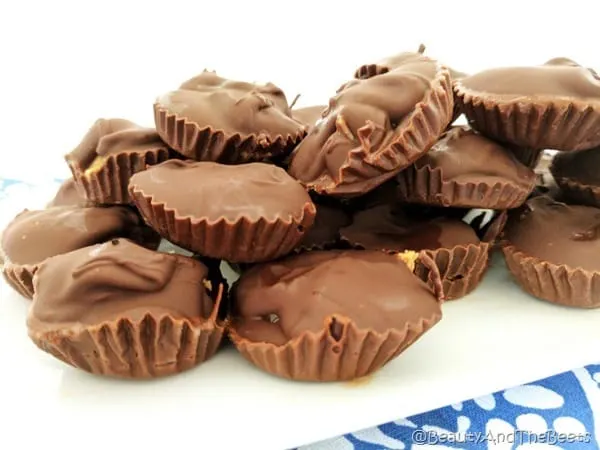 And if you avoid peanuts due to an allergy or food preference, you can substitute the peanut butter with any type of nut butter. This recipe is good with almond butter and even sunflower butter if you prefer to go nut free altogether.
I hope you enjoy this recipe. Tag me @BeautyandtheBeets on Instagram or @BeautyandBeets on Twitter and let me know what you think.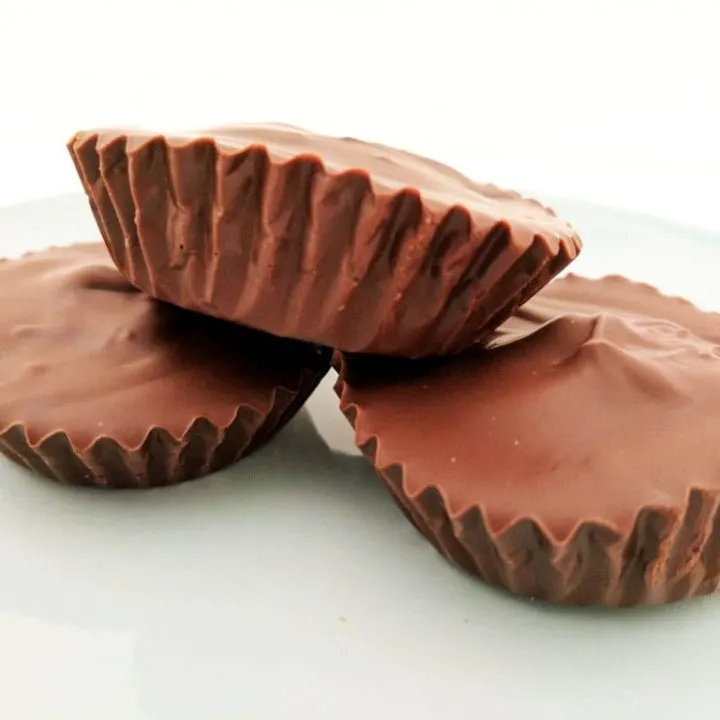 Homemade Peanut Butter Cups
If you are like me you will want to make a double batch. One for yourself, and one to share with others.
Ingredients
Peanut Butter Filling:
Chocolate Cups:
Special equipment:
Instructions
For the Peanut Butter Filling:
In a medium sized bowl, combine the peanut butter, confectioners sugar, and melted coconut oil. Set aside.
For the Chocolate Cups:
In a double boiler over medium heat, add the dark chocolate, coconut oil and vanilla extract.
Stir continuosly until chocolate mixture is melted and smooth.
Assemble the cups:
Set up about 20 cupcake liners in a casserole dish (or a baking sheet) - this will be placed in the fridge to cool the peanut butter cups
Using a regular teaspoon, add a few dollops of chocolate to the bottom of each cupcake liner. Add enough to fully cover the bottom of the liner.
Add a small marble sized amount of peanut butter onto the center of each chocolate.
Cover the peanut butter with chocolate, filling the liner about 3/4 full.
Place the peanut butter cups in the fridge for at least 30 minutes until the chocolate sets.
Store in an airtight container either in the refrigerator or at room temperature for up to 4 days.
You might also enjoy: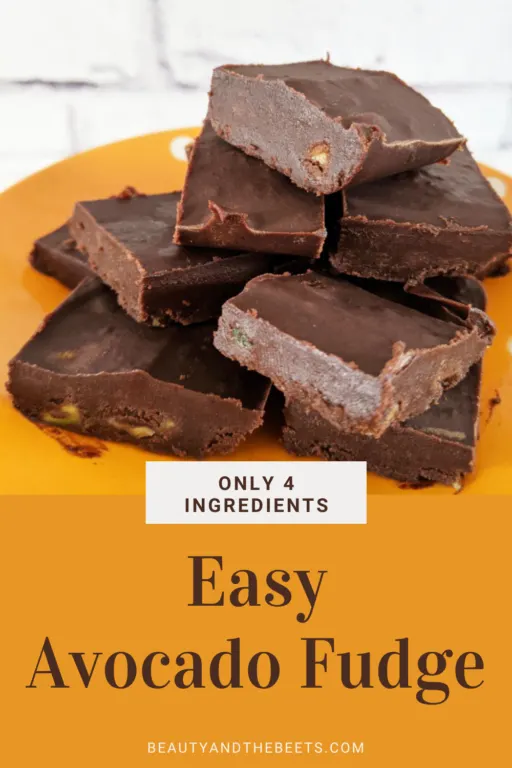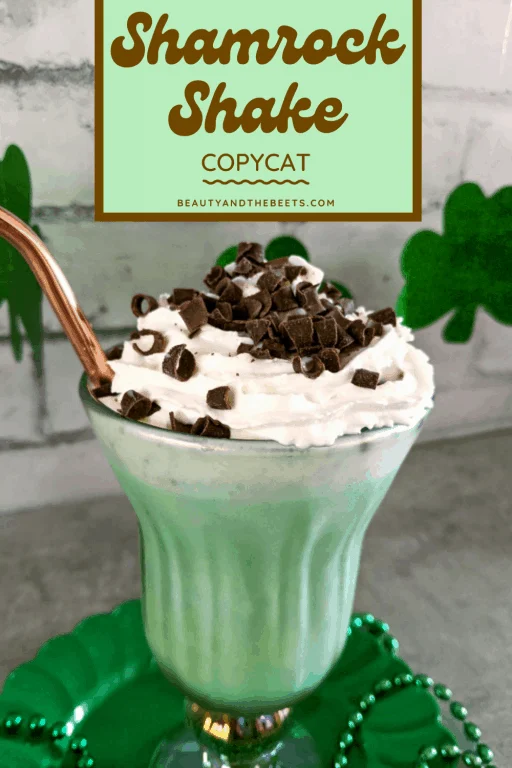 Pin this recipe for later:



*This post contains affiliate links. Many of these links are used as a reference of ingredients to use. Using these links are of no additional charge to you, the reader. As always, I appreciate your support.*