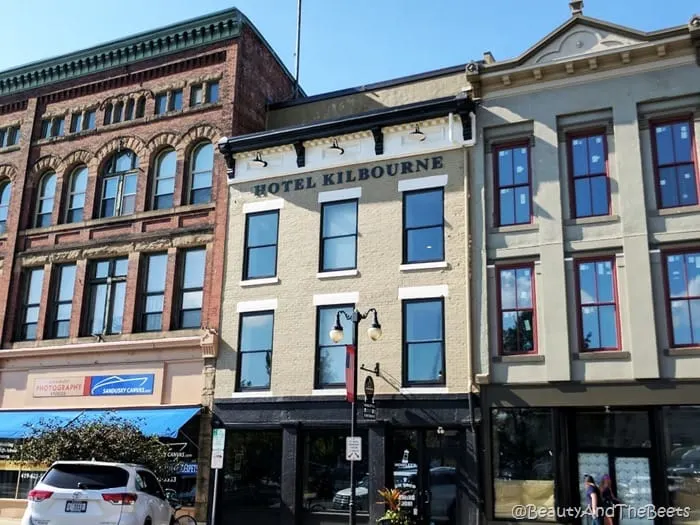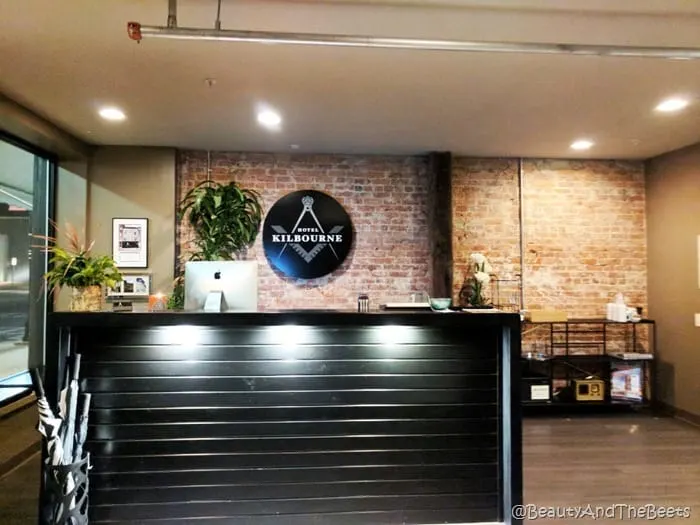 Sandusky's first boutique hotel has been open only a few months but it is making quite a name for itself. Everybody knows the Kilbourne. The hotel is home to Moseley's Pub and Rooftop Bar, a popular hangout during Cleveland Brown football games and every weekend night. Mr. Beet and I stayed for two nights in one of the nine rooms, ranging from a luxury city view King room to a Loft with its own private terrace.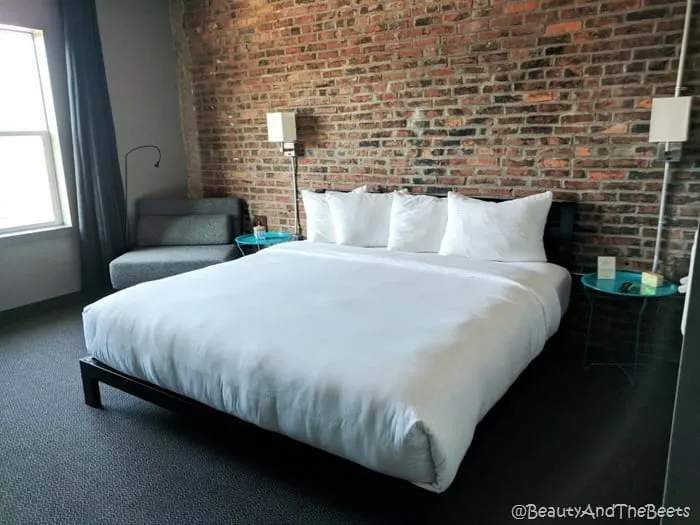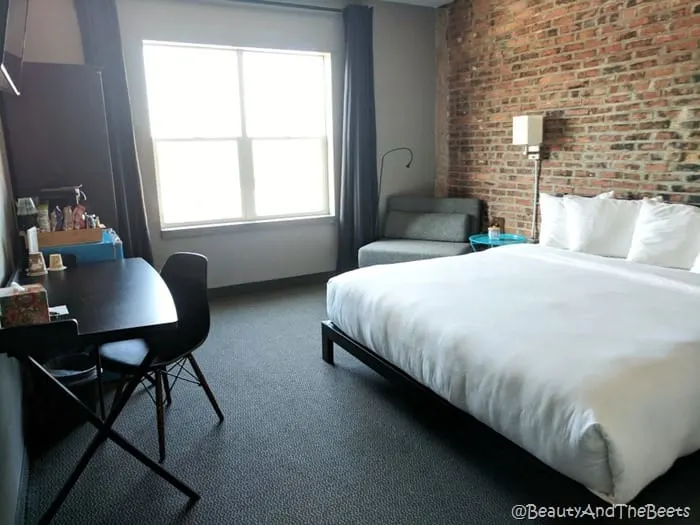 We stayed in a lake view King room, and it was super spacious. Straight out our window was Lake Erie, the Jet Express port to the islands, and views of Cedar Point Amusement Park in the distance.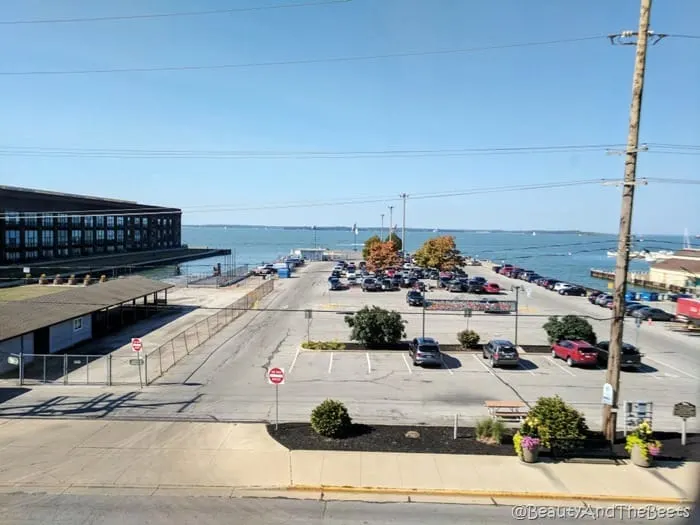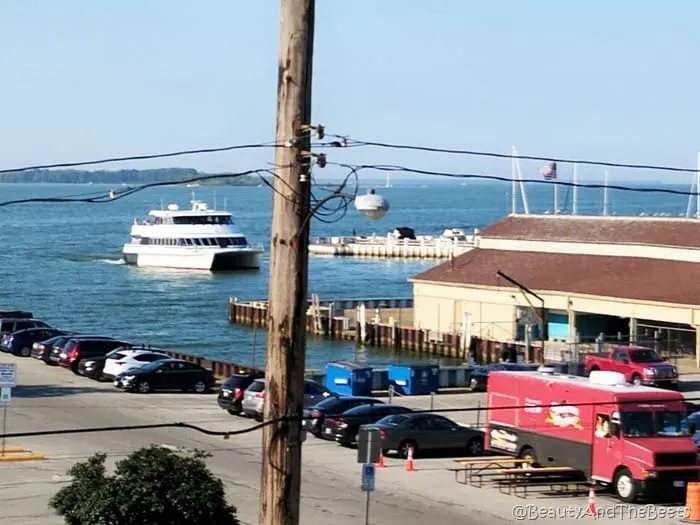 Everything was clean and well appointed, from the Molton Brown bath products to the Nespresso machine.
An extra nice touch was the jar of earplugs next to the bed – super appreciated as our room was just under the rooftop bar. The only time it was loud was during the Cleveland football game but by 8pm the bar was cleared out. However, the building is old so it doesn't take much to hear the floor creaking overhead. But I love the touch of the earplugs, at least the hotel acknowledges the need for them. Can't complain there. More hotels need to follow suit.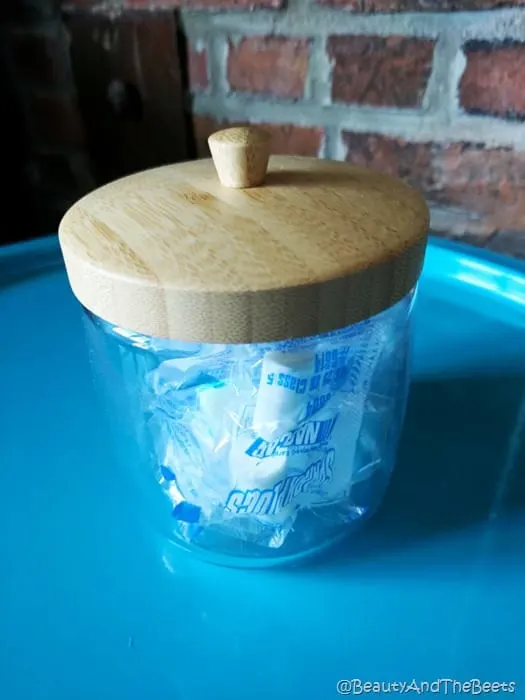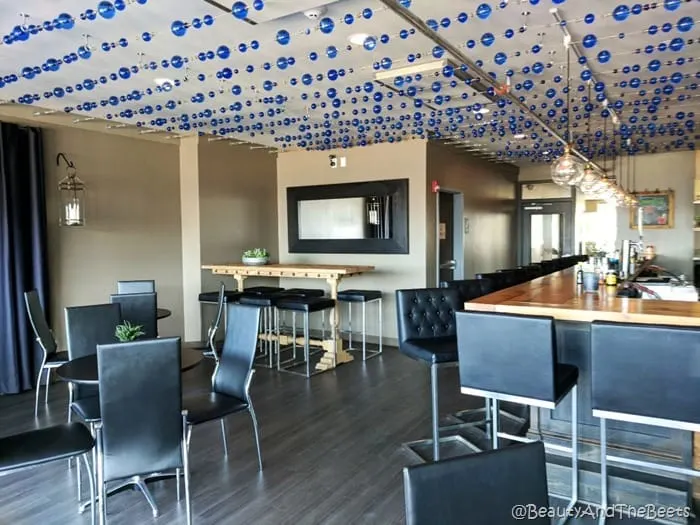 Our first night at the hotel we decided to try some appetizers at the bar. We ordered the Mediterranean trio of dips- the Roasted Tomato Feta dip, Hummus, and Almond Olive Tapenade served with pita bread and vegetables. We also tried the Deviled Eggs with Caviar. The menu is not extensive, really just a small selection of bar foods- but perfect for enjoying a cocktail at Happy Hour.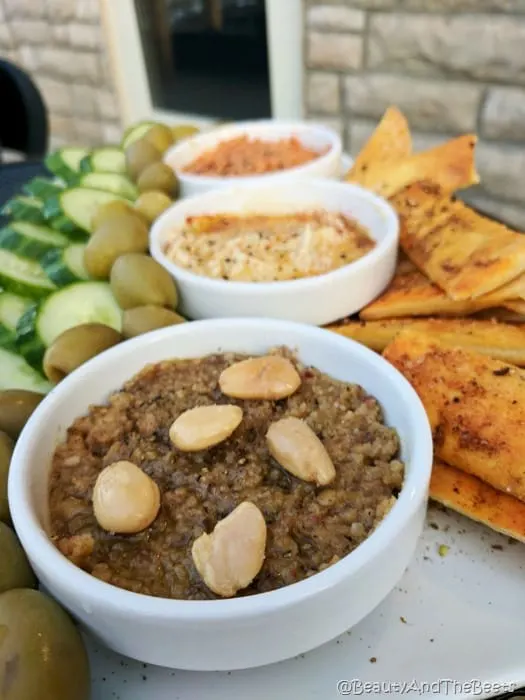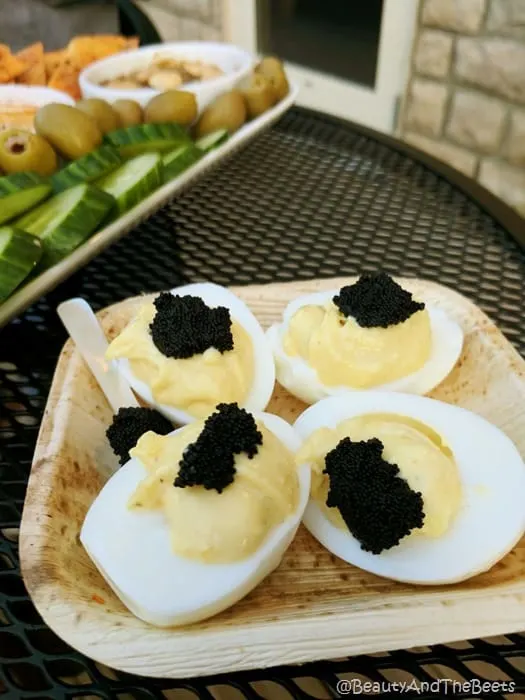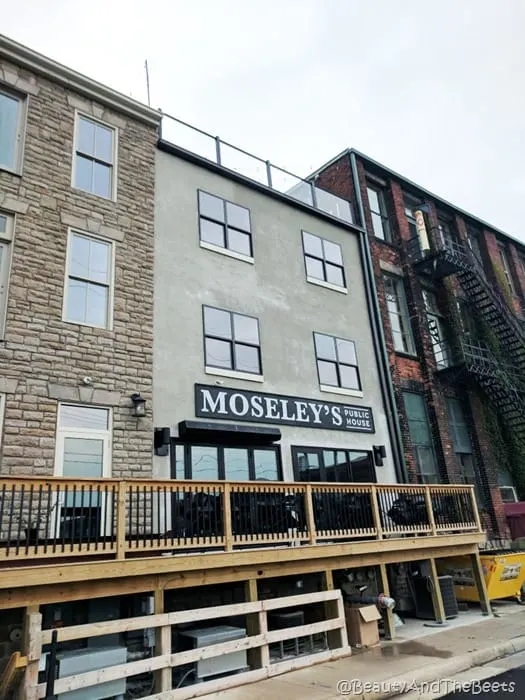 We sat outside on the patio and enjoyed our appetizers before deciding on walking a few blocks from the hotel for dinner at Barra Mexican Cuisine. Breakfast was also a quick walk to Mr. Smith's Coffee House and dinner the second night was at Hearth Tavern. A wonderful way to end the night was to return to the hotel and enjoy a beverage on the rooftop deck.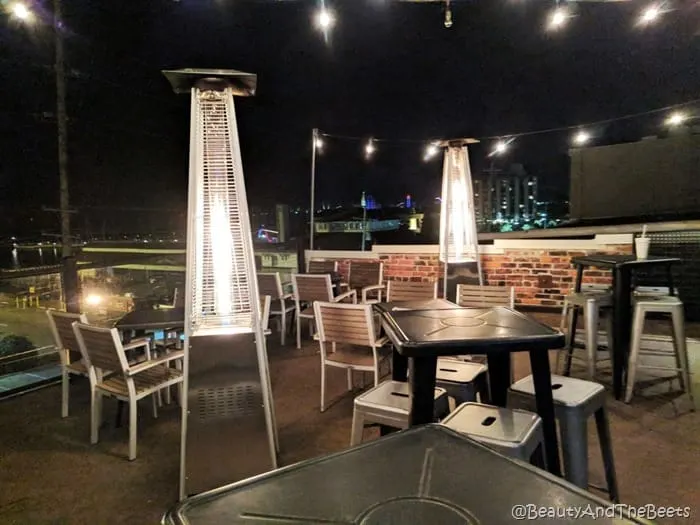 There are plenty of places to walk to within downtown Sandusky, the Jet Express will whisk you over to Put-In-Bay or Kelleys Island in a matter of 20 minutes, or engage in a giant game of Battleship on Lake Erie.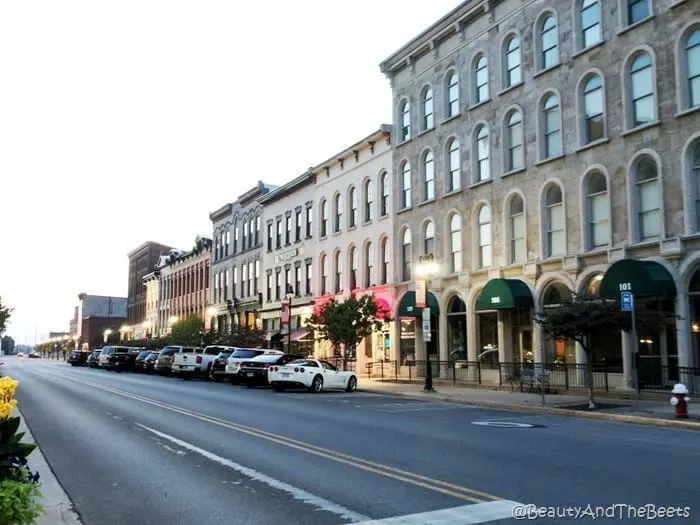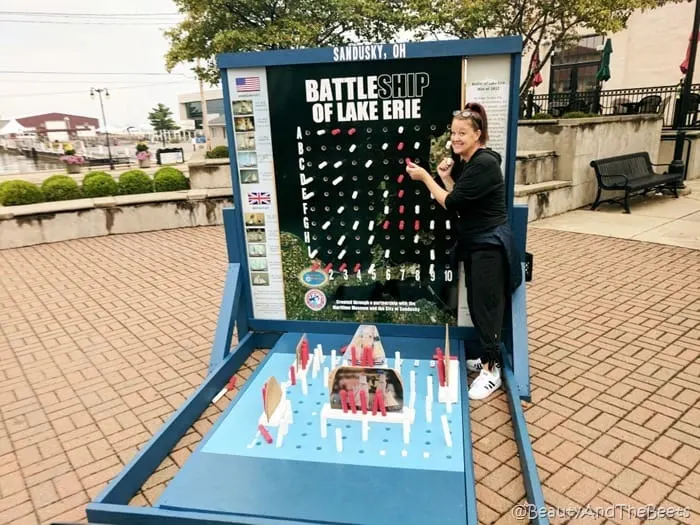 Take a Segwave tour or visit the Merry-Go-Round Museum, all within a few blocks of Hotel Kilbourne. There is plenty of parking in front of the hotel or in the lot just across the street. For more information and to make your getaway reservations visit the Hotel Kilbourne website.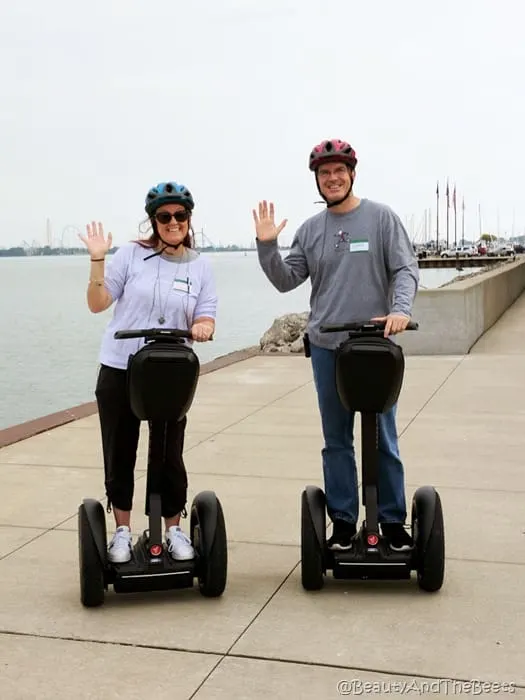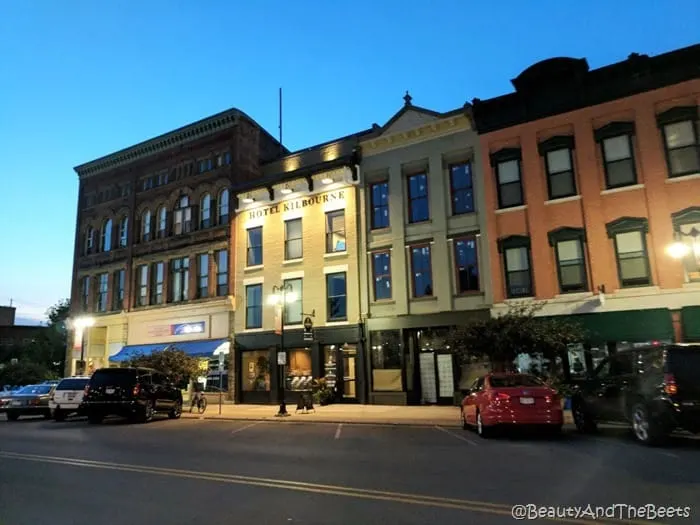 And for more fun in the Lake Erie Shores and Islands Region, check out these other attractions:
*Disclosure: I have been provided with compensation during my stay and exploration of the Lake Erie Shores and Islands by the Lake Erie Shore and Islands Convention and Visitor's Bureau. However, as always, all opinions are 100% my own.*