This Houston's Kale Salad with Peanut Dressing recipe is based on the popular Emerald Kale Salad at both Hillstone and Houston's Restaurants.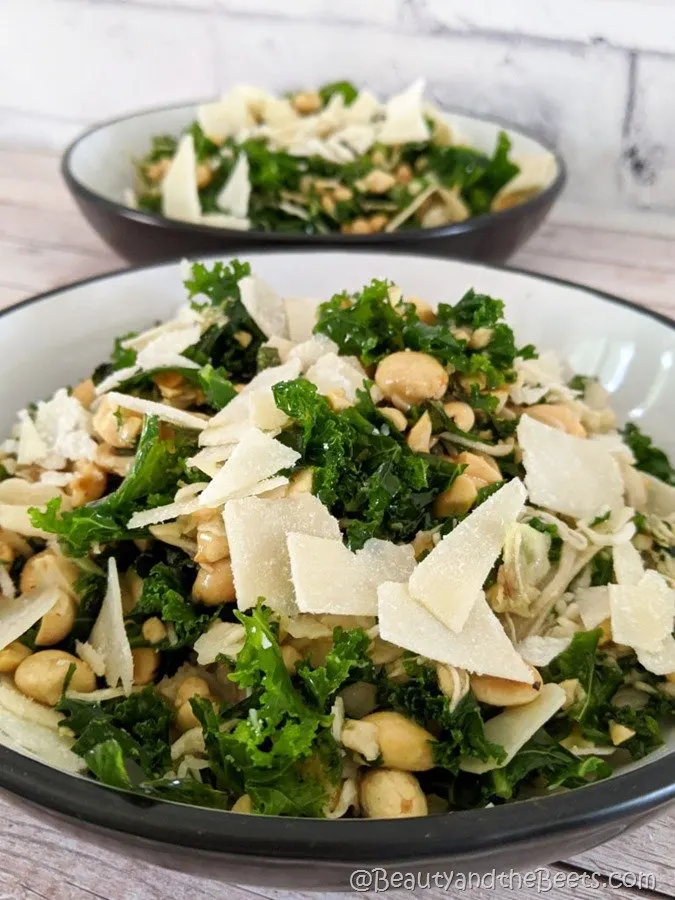 Many years ago, I was introduced me to a restaurant called Houston's (also known as Hillstone Restaurant in some markets). I ordered a veggie burger and by my Mother's suggestion, substituted their Emerald Kale Salad in place of French fries. (On the current menu, the Emerald Kale Salad is now served with chicken. If I were to substitute the salad for fries I would order it without the chicken). The Emerald Kale Salad is topped with shaved parmesan and tossed with a peanut vinaigrette.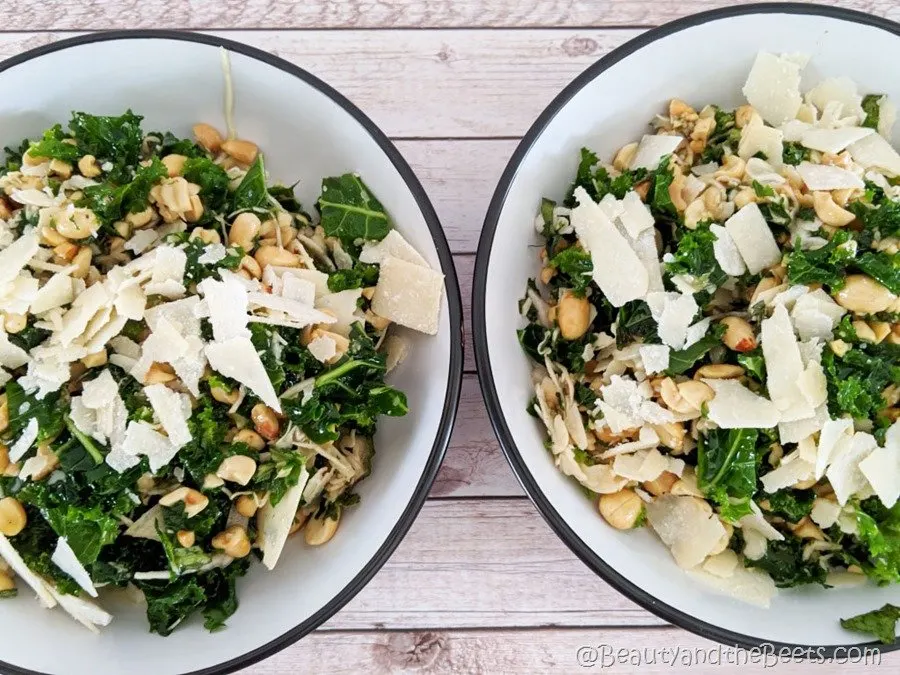 A few nights later back at the apartment, my Mom and I decided to try and recreate this. I have to say- we both agreed that it turned out pretty spot on! I love the bitterness of the kale combined with the crunchiness of peanuts and the sweetness of mint. It's a very tasty combination. Here is the copycat recipe for Houston's Kale Salad with Peanut Dressing adapted from a recipe by Cook Forrest Cook.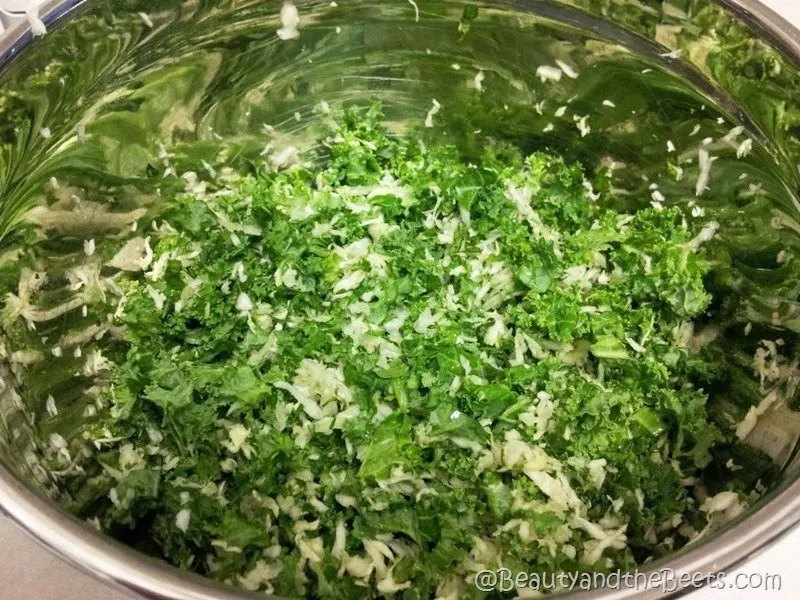 I first published this recipe in 2013 and it quickly became one of my most popular posts. Copycat recipes seem to have a bit of a cult following as we all love to recreate and re-experience our favorite restaurant dishes, especially in this era of a pandemic.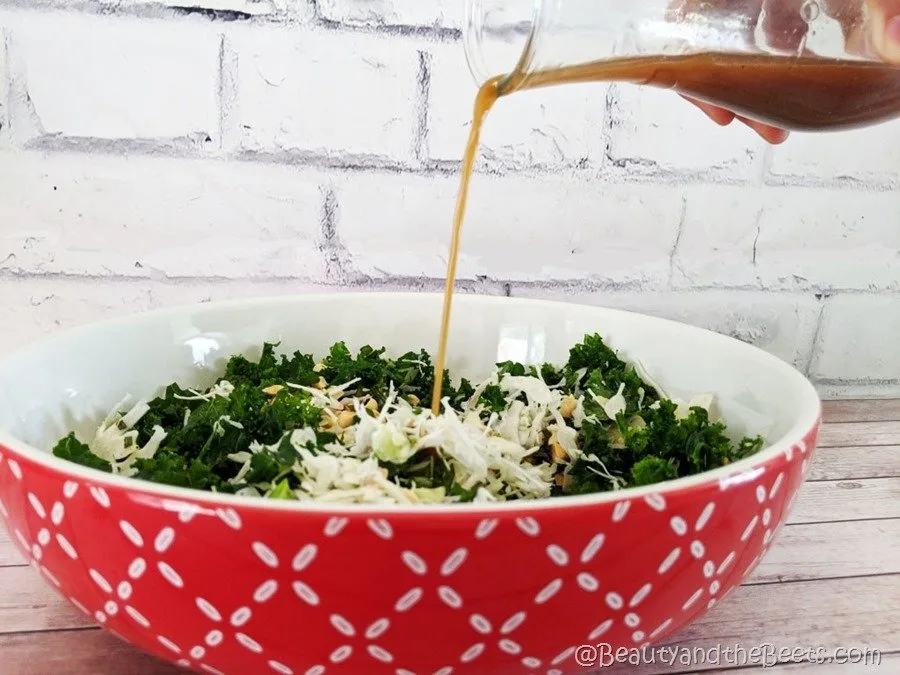 So why is Houston's Kale Salad with Peanut Dressing so popular? Well, for one, it's healthy. Kale is packed with iron, fiber, vitamin A, vitamin C, vitamin K and Omega-3 fatty acids- a laundry list of essential vitamins and minerals we all need in our diets. It was just a few years ago that kale was all the rage and now it is a mainstream restaurant ingredient.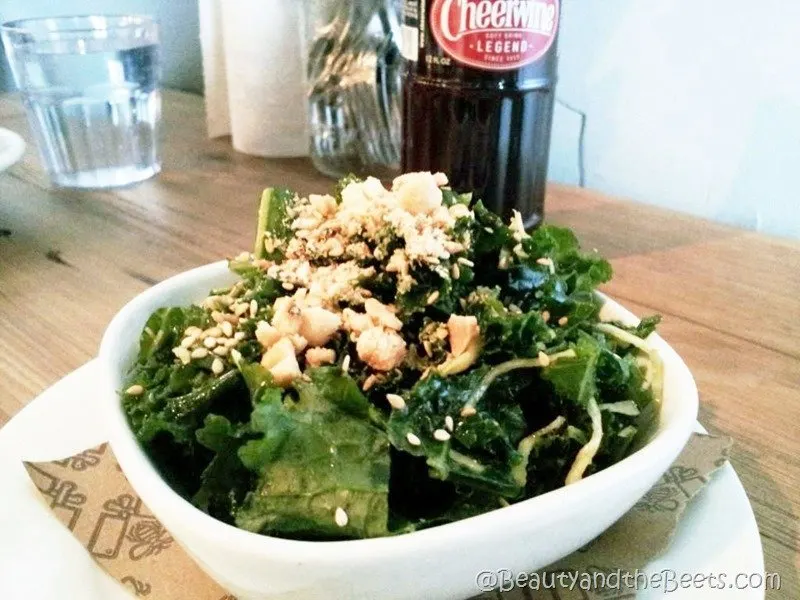 Secondly, this a super easy salad to make. Hands on time is about 10 minutes and the recipe doesn't require any cooking or heat. Throw it together and serve. This just proves that salads don't have to be complicated or boring.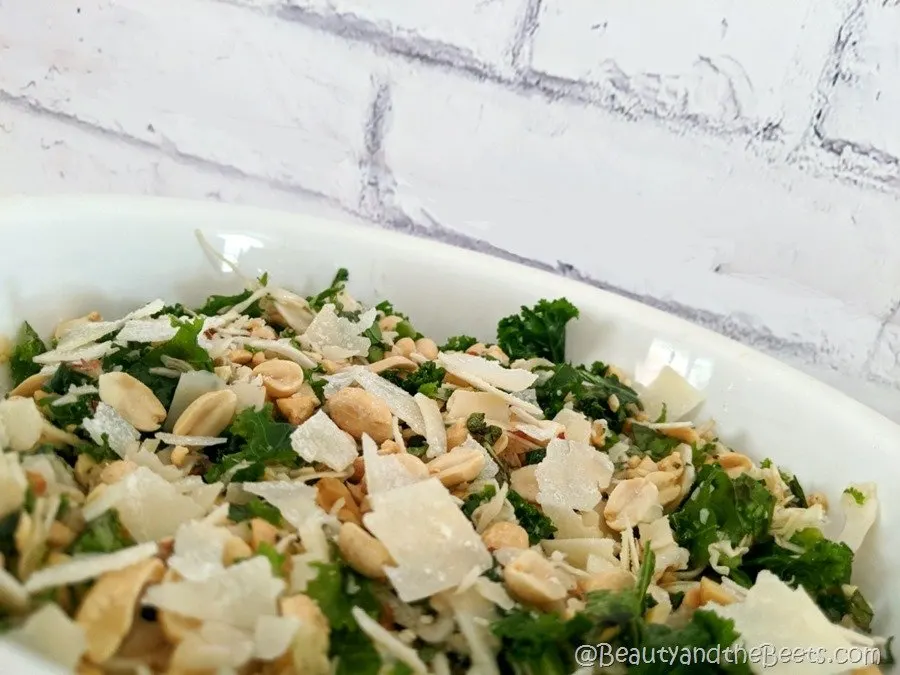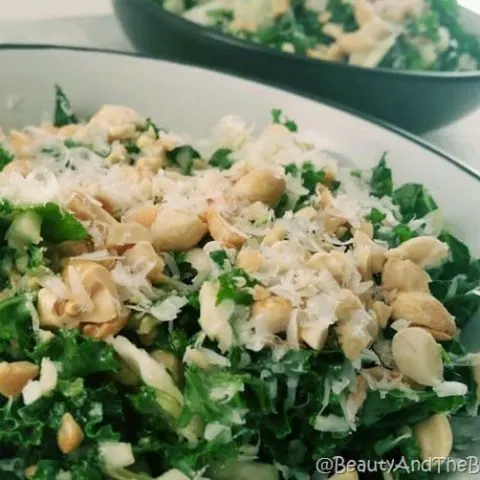 Houston's Kale Salad with Peanut Dressing
Based on the delicious salad at the Houston's restaurant chain.
Ingredients
For the dressing:
2 tablespoons lemon juice
1 tablespoon honey
2 teaspoon black pepper
1 tablespoon dry mustard
1 teaspoon Worcestershire sauce
2 tablespoons soy sauce
1 teaspoon water
2 teaspoons garlic powder
For the salad:
2 1/2 cups curly kale, chopped into bite sized pieces
1 1/2 cups shredded green cabbage
10 mint leaves, chiffonade
1/4 of a bunch of fresh cilantro leaves, finely chopped
3/4 cup unsalted dry roasted peanuts, finely chopped
1/2 cup whole dry roasted peanuts
1/2 cup fresh grated parmesan cheese
Instructions
Combine the ingredients for the dressing together in a jar and shake until blended.
Place the kale, cabbage, mint, cilantro and chopped peanuts in a bowl and toss well with the dressing. Let sit for 5-10 minutes to allow the flavors to blend.
Sprinkle the whole dry roasted peanuts and parmesan cheese just before serving.
Pin this recipe for later: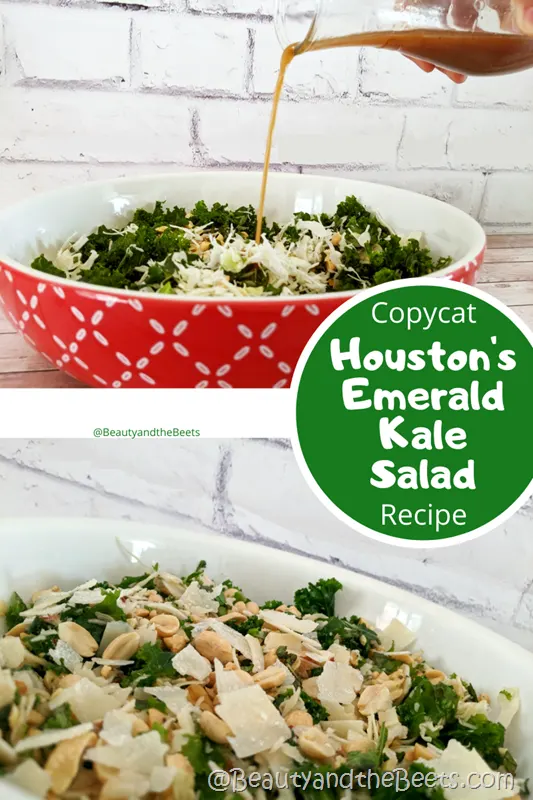 You may also like this recipe for Kale and Shredded Brussels Sprouts Salad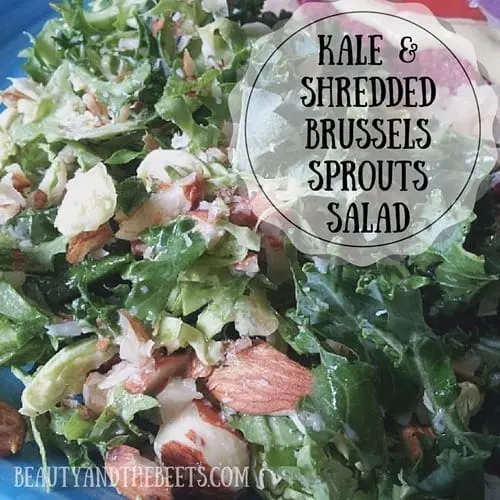 *This post contains affiliate links which are no additional cost to you should you purchase a product. Thank you for your support.