EDITOR'S NOTE (1/17/2020): It appears that the Blue Box Cafe has closed and will reopen in 2023. The following text appears on the front page of the Tiffany.com website: (or feel free to keep reading to get to the original post)
The Blue Box Cafe™ Reopens in 2021
Reservations are no longer available at The Blue Box Cafe™ as the Tiffany New York flagship embarks on an exciting transformation. Pencil in breakfast at Tiffany for 2023 when the reinvention of the store at 727 Fifth Avenue will be completed.
While the restaurant is no longer opened you can recreate the experience at home with these copycat recipes from Beauty and the Beets: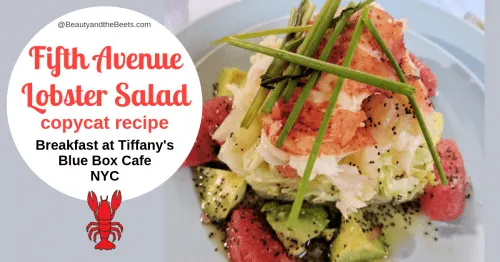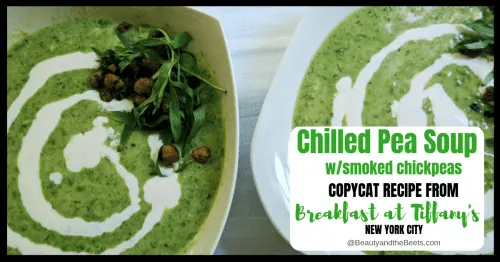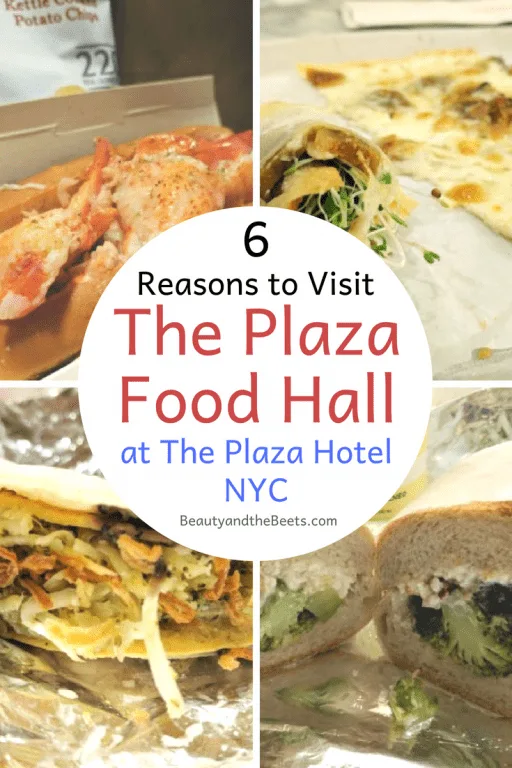 Or visit the Basement at the Plaza Hotel for some fabulous food options in the city:

Here is the original post as it appeared on BeautyandtheBeets.com on August 1, 2018:
Just how do you score Blue Box Cafe reservations?
Breakfast at Tiffany's is one of the hardest bookings to get in New York City. I am going to tell you how I got a table and how you can get one too. First of all, full disclosure, I had a wonderful experience there. You can read my review of The Blue Box Cafe here –> I had Breakfast at Tiffany's. Read on to learn how to land Blue Box Cafe reservations.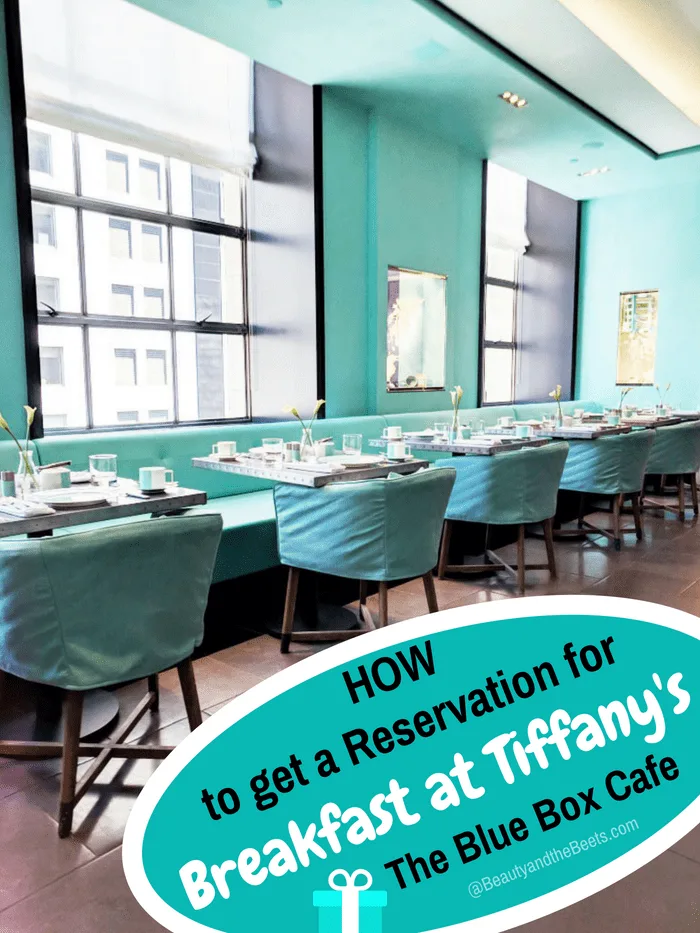 Last Fall when The Blue Box Cafe opened, there were lines wrapped around the block of the Tiffany's iconic flagship store at the corner of Fifth Avenue and East 57th Street. People waited for hours in lines that wrapped around the block, and you could only order breakfast if you were seated during breakfast hours. This means that even though you were in line at 8am, if you were seated after 11am, the menu switched to lunch and now you were having Lunch at Tiffany's.
Oh, have times changed. Currently, they offer breakfast, lunch, and tea service all day, and tables are seated by reservations only. No more waiting in line and if you try to walk in you will be turned away. It is very difficult and competitive to score a reservation (there are only about fifteen or so tables in the very small dining room). Tables can only be booked through a phone app called RESY, and though it is an application designed for a smartphone, there is a version for your desktop or laptop computer. (I personally don't think it's possible to land Blue Box Cafe reservations on your computer, but maybe that's just me. I do not believe the computer program is nearly as quick as the phone app.)
Blue Box Cafe reservations open 30 days in advance at 9am Eastern Standard Time (EST). Thirty seconds past 9am, all tables are booked. So how does one get a reservation exactly? You don't need some advanced computer software system but you do need good and reliable internet on your phone. So here's how to do it:
First, you must sign up for an account with RESY. Download the app to your phone and fill out ALL the required information including adding a profile picture and entering your credit card information. Having your payment information in the app is key (and required). Your credit card is only used if you no show to an existing reservation.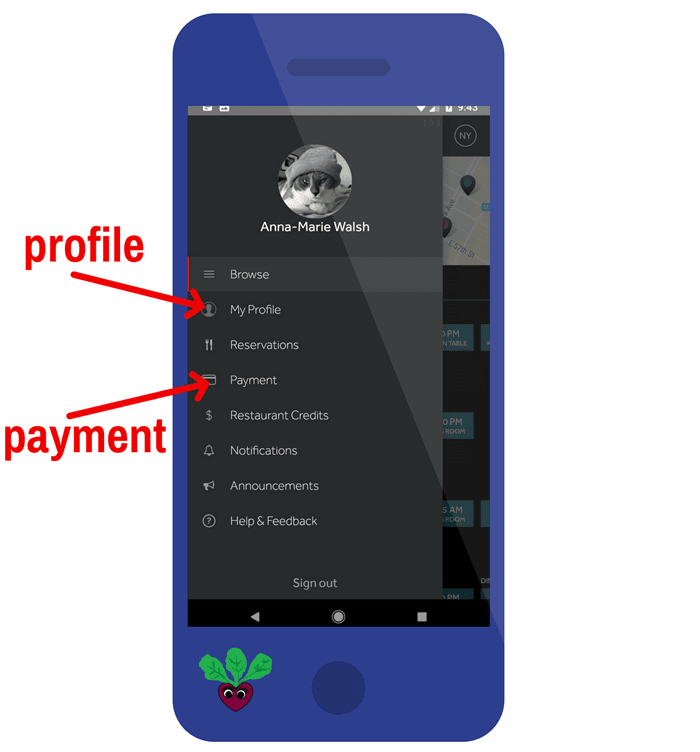 Second, know that reservations are literally made 30 days in advance. Keep in mind that some months have 28 or 31 days so 30 days from your desired date is not the same day of the month table bookings open. For example, reservations for August 11 will open on July 13 at 9am. So be sure to count exactly 30 days from the date you want a reservation.
OK, so now it is 8:55am 30 days out. Double check to make sure EVERYTHING is filled out in your profile and be logged in to the RESY app. Go to the Blue Box Cafe Reservations listing. Be sure to enter the date you are looking for and the number in your party. In other words, have everything ready to go so at 9am you can be the fastest trigger in the west.
At 9am on the dot, (hopefully your phone follows the standard time to the atomic clock like everything else in the world), refresh the app, then click on the "make a reservation" button. And here's the trick – do not stop and linger over the times. Just randomly select one. And do not take the first time as everyone will be trying for that time. Just randomly pick a time. Do it so quick that when you get to the next screen you won't even know what time you picked. Just hit confirm and grab it. If you are lucky you will see a confirmed time and then you will learn what time you have snagged your Blue Box Cafe reservations. If you do not get a confirmed reservation, keep reading because the fat lady ain't sung yet.
No matter what time you got a confirmed reservation for, here's the good news. With the demand of people wanting to eat breakfast at Tiffany's, the Blue Box Cafe now offers the breakfast menu all day in addition to the lunch and tea service menus. So, yes, whether you reserved a table at 9am or 2pm, you can order the coddled egg or the buttermilk waffle. But do not underestimate the Fifth Avenue Salad on the lunch menu with Maine Lobster, grapefruit and poppy seed dressing. It is by far one of the more popular offerings.
OK, so you just were not fast enough. Now what? (You can certainly try for another time but chances are all the reservations are gone.) Absolutely hit the notify me button, then watch your email. You will be surprised at the number of emails you will receive notifying you that a table may have become available. Parties will cancel their reservation more often than you think. I would wake up in the morning and find anywhere from 1-5 emails from RESY letting me know there may be a reservation open in my desired time slot. Many of the notifications came into my inbox overnight. Check your email often.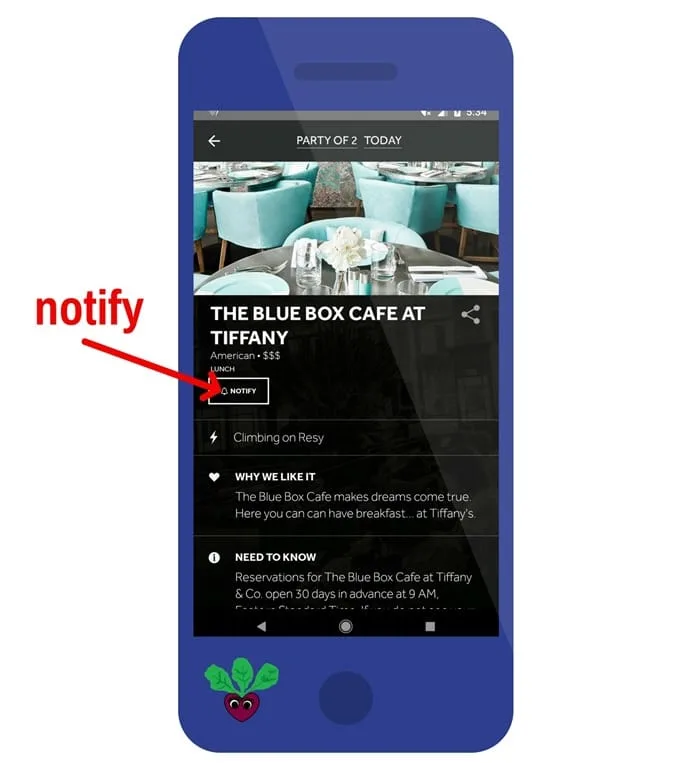 When you are on the notify list, there is no order of who gets an email. Everyone on the list gets an email at the same time so the key is to stay on top of your inbox. Will this drive you and your loved ones insane? Yes, yes it will. Only you can decide how important it is for you to have a croissant and a cup of coffee on the Fourth floor of Tiffany & Co.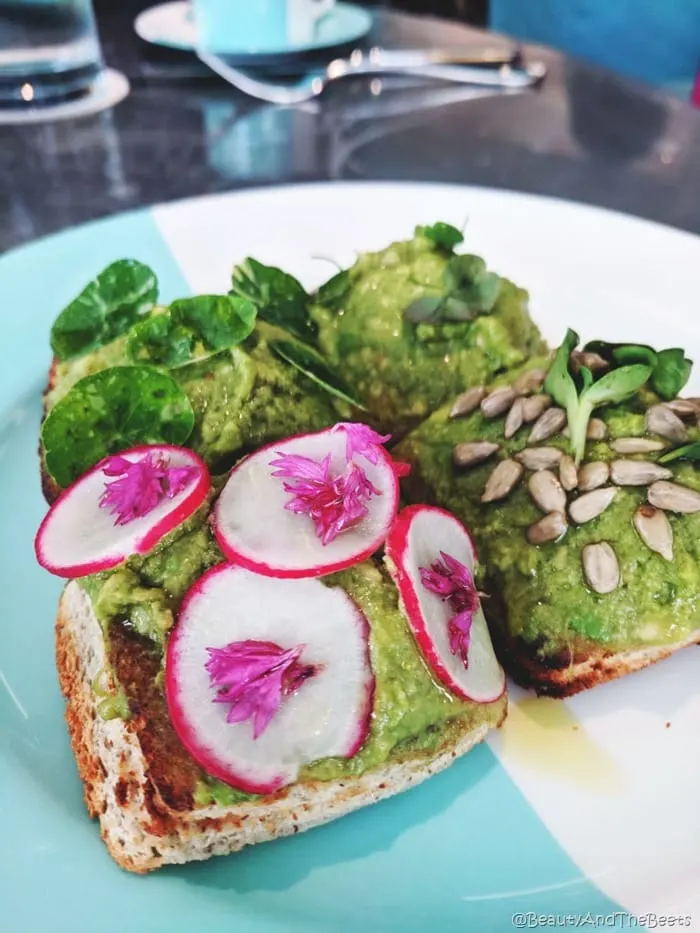 The big question people ask me – was it worth it? For me, the answer is yes. I LOVED everything from the moment we stepped into the elevator until the moment we stepped out of the store with our bellies full. My Mother, who did not witness how tough it was trying to get the reservation says no. While she enjoyed it very much, as a resident of the city she says there are too many other places to eat to go back a second time. And for my husband, who did hear every curse word that came out of my mouth before I figured out how to make Blue Box Cafe Reservations, he did not see the appeal. But he doesn't understand, we had Breakfast at Tiffany's.
However, if all else fails, go eat in the Basement of the Plaza Hotel. Trust me, it's fabulous.
For the true Breakfast at Tiffany's fan, did you know you can go visit Holly Golightly's Brownstone apartment she shared with Cat on New York City's Upper East Side? Book the TCM Classic Film Tour right here –
On Location Tours NYC
And if you are wanting some Tiffany dishes to make at home, check out my copycat recipes for the
Fifth Avenue Salad
and the
Chilled Pea Soup with Mint and Smoked Chickpeas
.
So good luck and let me know how you do!!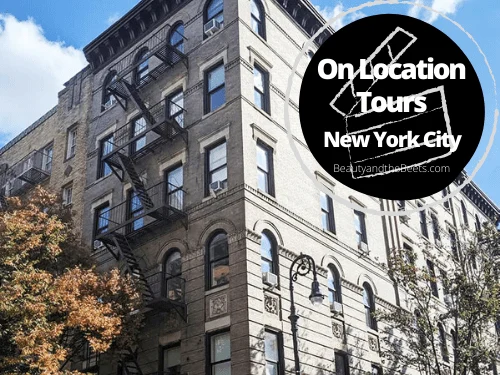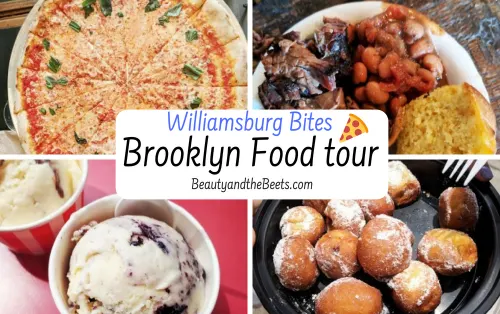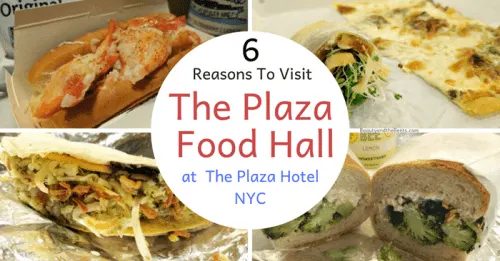 For more fun in New York City check out these posts:


*This post was originally published on August 1, 2018 and was edited January 17, 2020 to reflect the changes made by the restaurant.