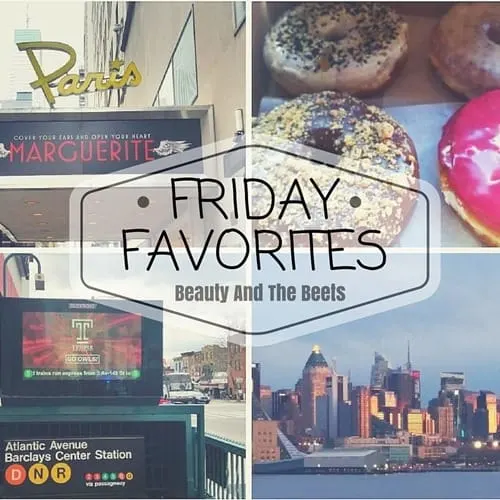 Happy Friday! It has been one heck of whirlwind week – NYC has been warm, cold, sunny and snowy. There has been doughnuts, basketball, half-marathons, macarons and French films. Deviled eggs, shoestring potatoes and cherry blossom coffee. I Heart NY.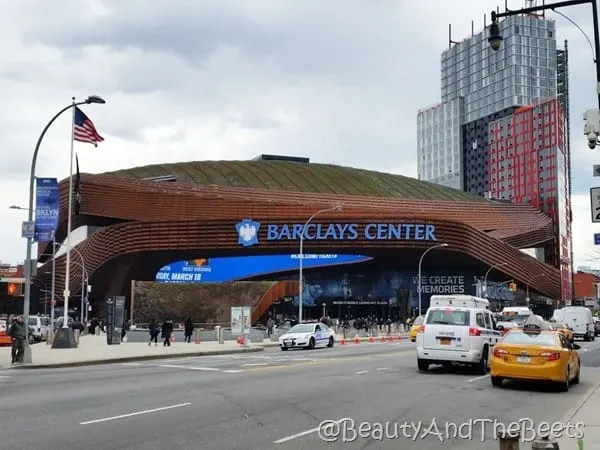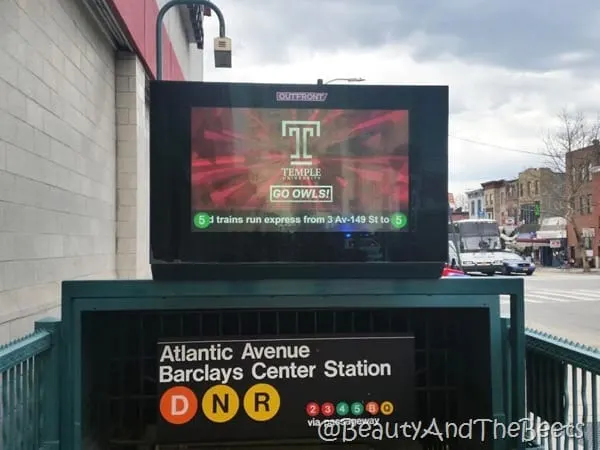 One week ago I was at the Barclays Center with my parents in Brooklyn cheering on my Temple Owls in the first round of the NCAA Men's Basketball Tournament. It was a real nail biter.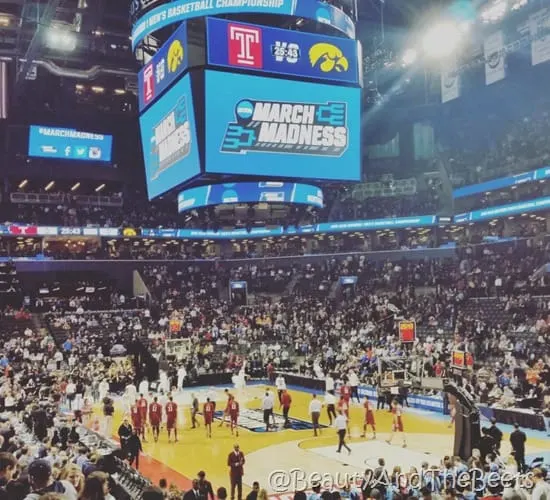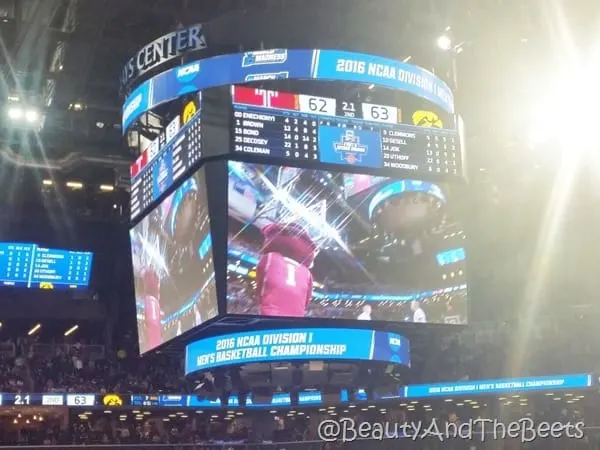 In the end we lost by two points with a last second basket by Iowa, in overtime. But the game was amazing and the experience was unforgettable.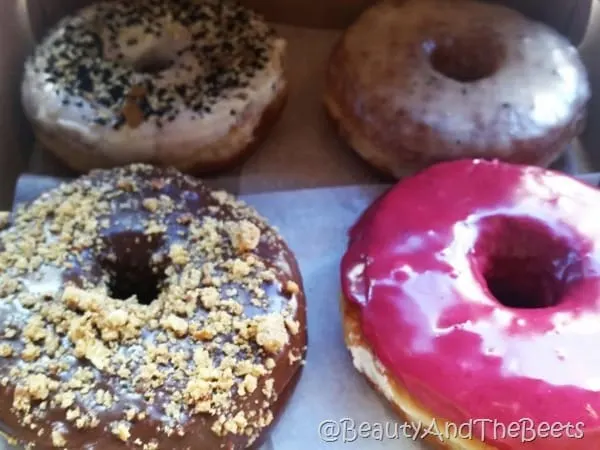 I also had the best doughnuts in NYC….the famous Everything Doughnut and the Beet Ricotta Doughnut from The Doughnut Project. Surprisingly DELICIOUS. More on these next week.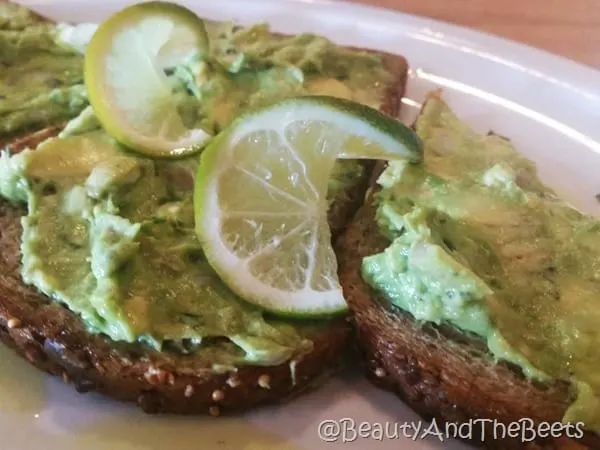 And avocado toast…why is simple food always better at the diner?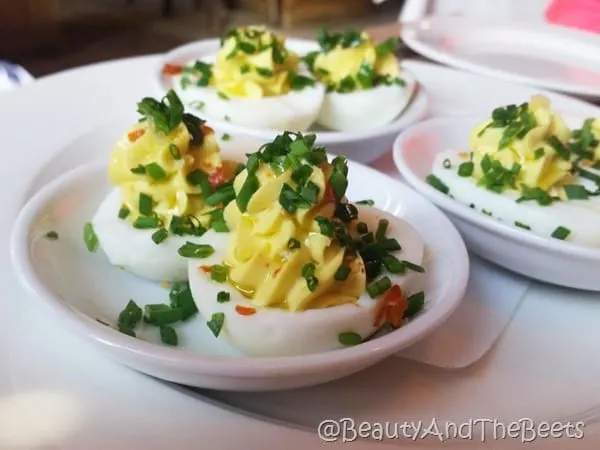 And the best deviled eggs at The Spotted Pig.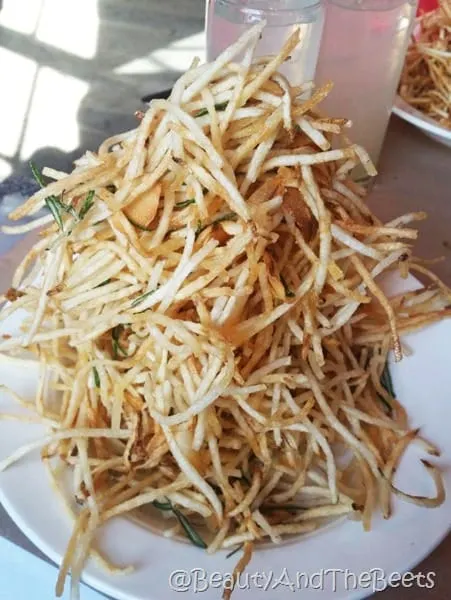 And the mounds of shoestring potatoes, also from The Spotted Pig.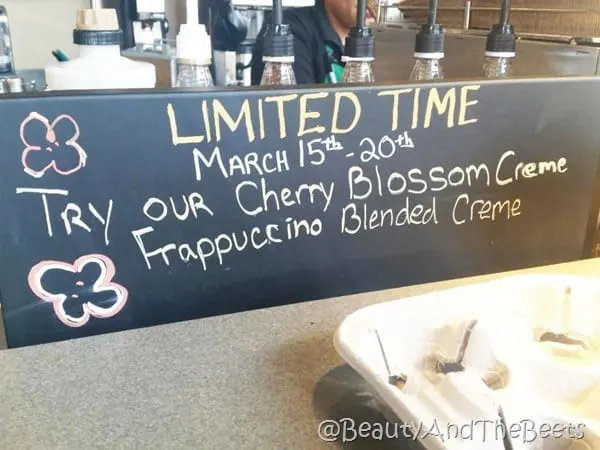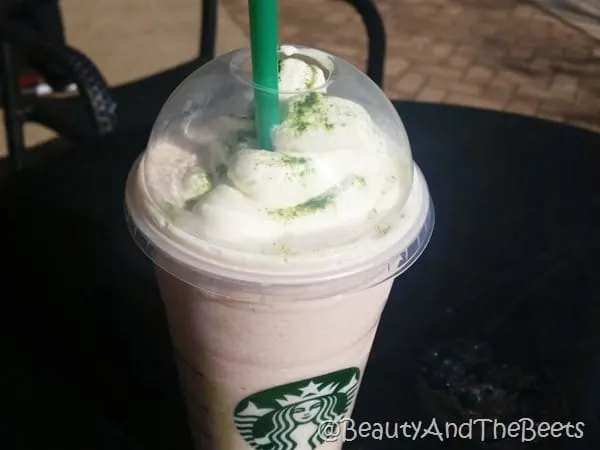 I had an opportunity to try the Cherry Blossom Frappuccino at Starbucks. Did anyone else get to try one? I am confused by the cherry part as it was strawberry flavored. It tasted just like strawberry Quik milk.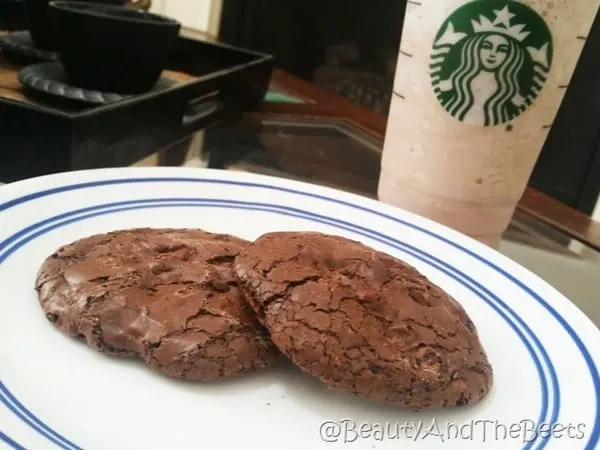 But I do love the flourless chocolate cookies, also from Starbucks. This was breakfast one day. And it was Mom approved.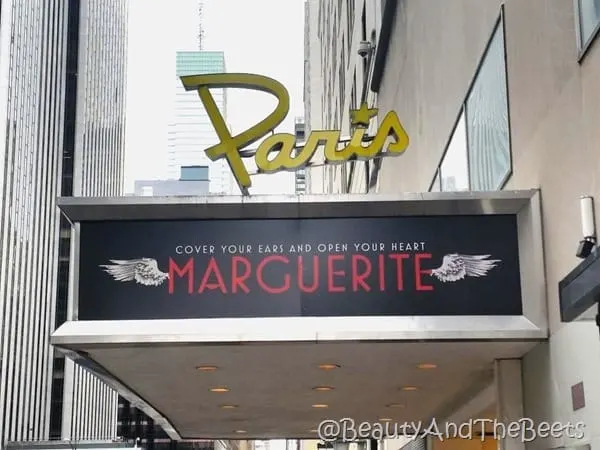 I saw a very entertaining French film at The Paris Theatre. I don't think I have ever seen a foreign film with subtitles in an actual theatre before. The film was called Marguerite and I highly recommend it.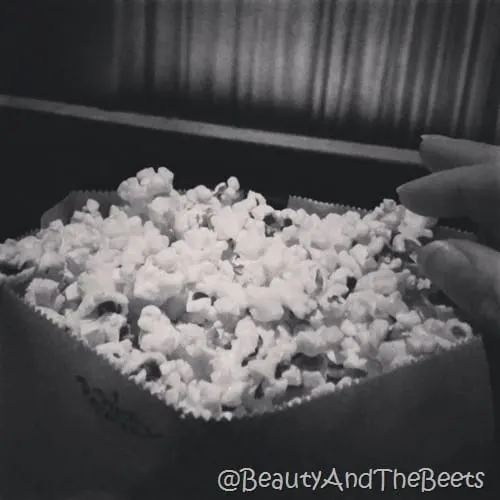 And why does popcorn always taste better at the theatre?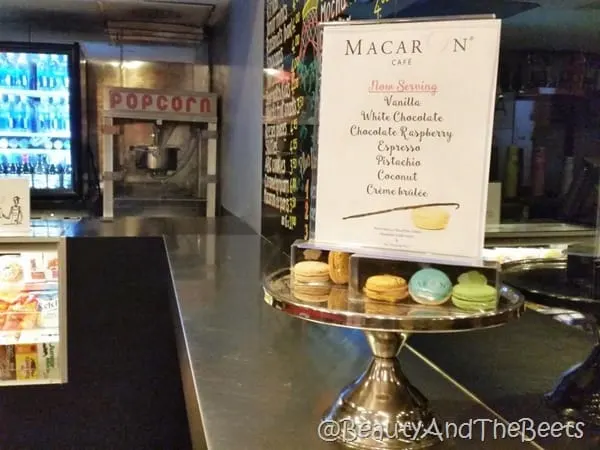 And only in NYC at a French movie does a theatre serve macarons.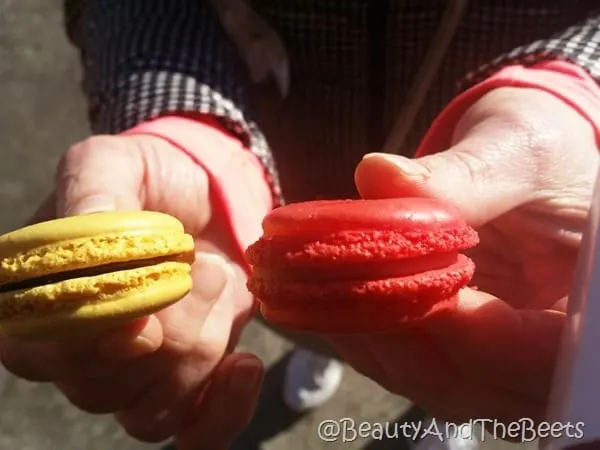 And speaking of macarons, I got to try the famous cookies at the Francois Payard Bakery – oh my. Caramel Sea Salt and Raspberry Lychee were just a few that we tried. Both my Mom and I loved how they were chewy and soft unlike most macarons that are dry and crumbly.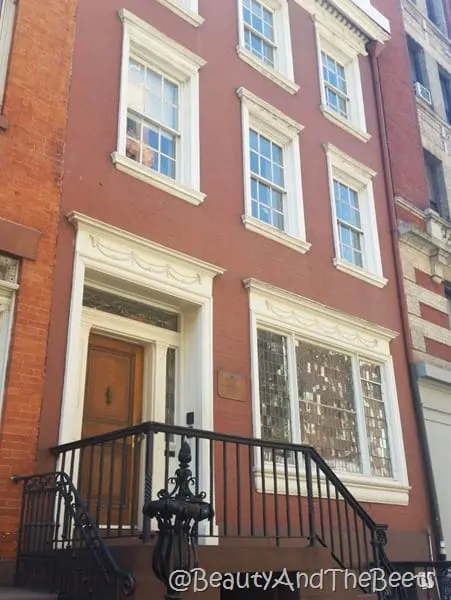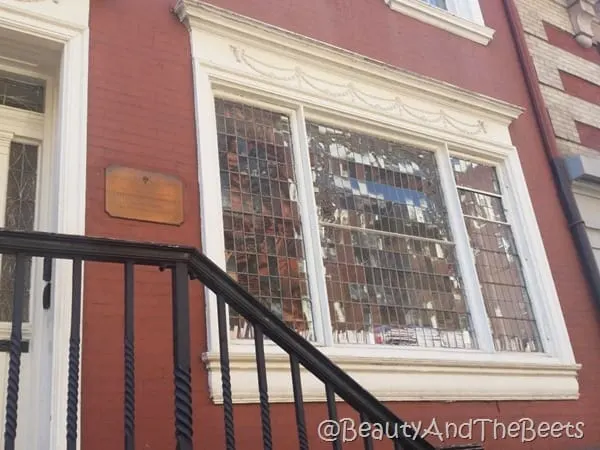 I love the architecture of NYC. I thought this big picture window was really cool at the Lillian Vernon NYU Creative Writing House.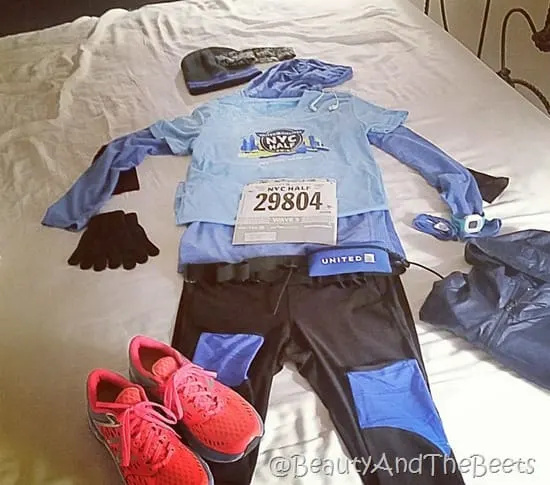 Of course, the main reason for being in NYC this time around was to run in the United Airlines NYC Half Marathon. When I had left Florida, the temperature on race day was supposed to be a balmy 52° but as the week progressed, the forecast turned really cold….and at one point there was even chatter of 6 inches of snow. I spent quite a lot of time in sporting goods stores looking for warmer gear. Look for a post on the run next week.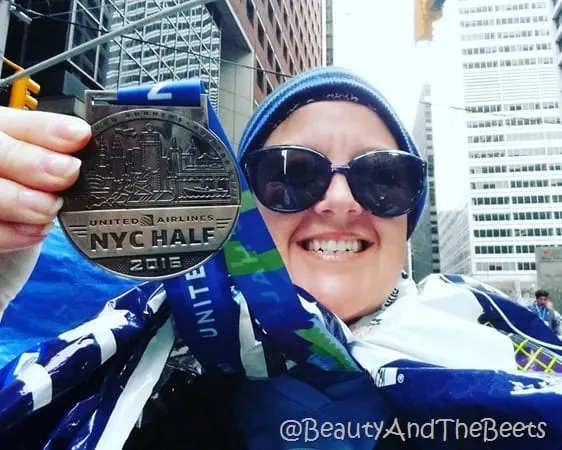 In the end, I set a major personal record and earned my bling.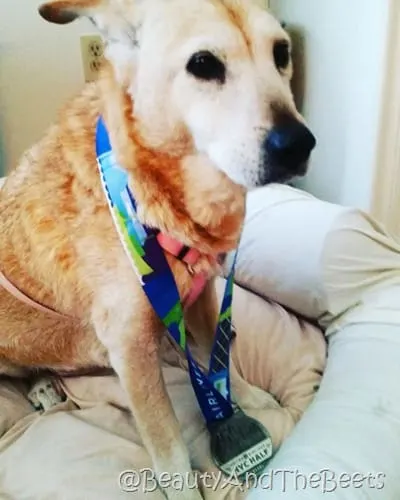 And I shared the bling with my family.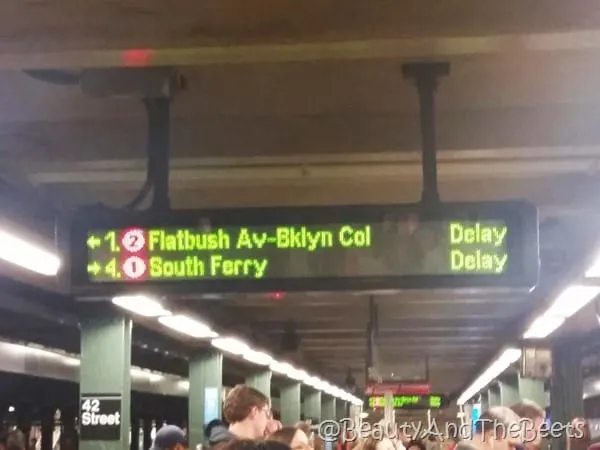 However, it took me forever to get home after the race via the NYC transit system. Switch issues, track construction and modified weekend schedules made it a long looooong commute. I could have walked home faster than it took to take the subway. But I just ran 13 miles, walking home was not an option.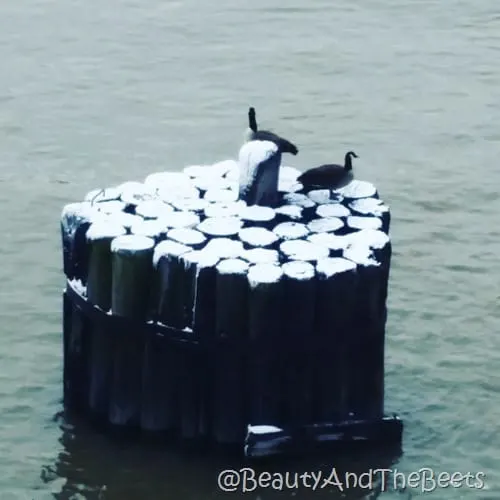 On race day, while it was cold, we never got snow. The snow fell the next morning- and it only ended up being a light dusting in the city.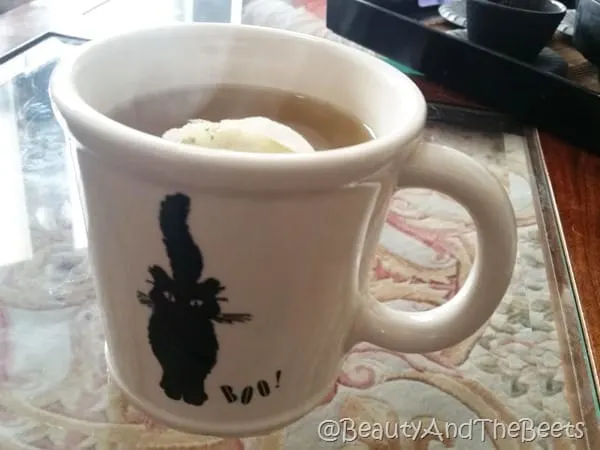 Though that was enough to stay in with a cup of warm tea. But now that the calendar says it is officially spring, can we warm it up a bit? So thank you New York City, and see you in a few months!!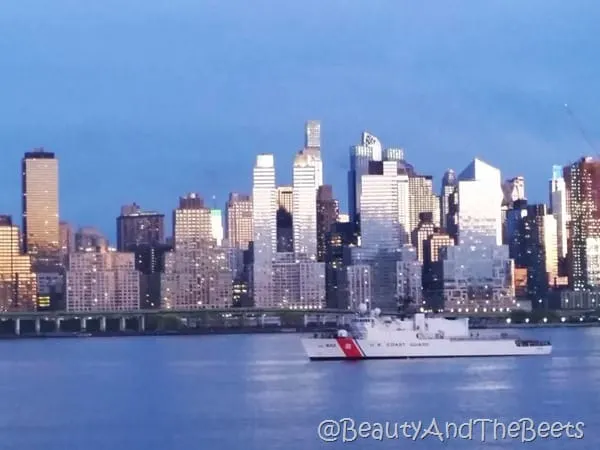 So happy Friday guys and I look forward to seeing you over at the Friday Favorites parties with Heather from Life in Leggings, Andrea fromMomfessionals, Narci from Grace and Love Blog, Erika from A Little Bit of Everything, Angela from Happy Fit Mama and Katie from Running 4 Cupcakes.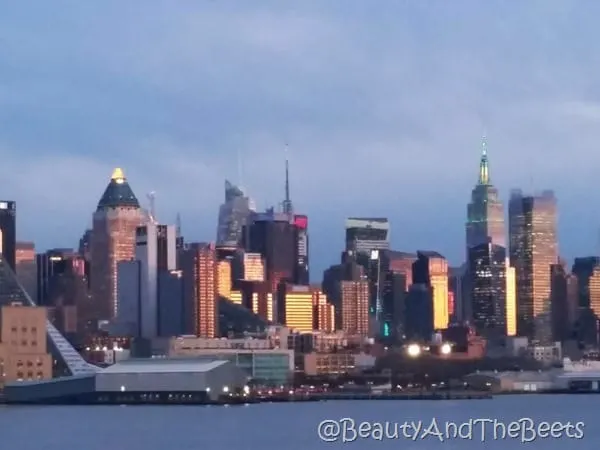 Thanks for stopping by and see you next week for more NYC eats and a recap of the United Airlines NYC Half Marathon.