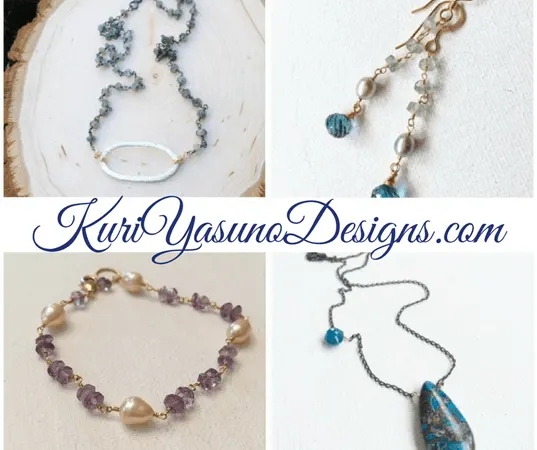 As many of you may remember, I attended the BlogHer conference in Los Angeles back in August. While I loved the swag and the many sponsors, my favorite gift we received was the jewelry from The Artisan Group, a marketing supplier of handcrafted jewelry and crafts to the entertainment business. I got some really pretty stuff, from earrings to necklaces to beautiful photography postcards. One of my most favorite and most complimented pieces was this Green Kyanite Pendant Necklace.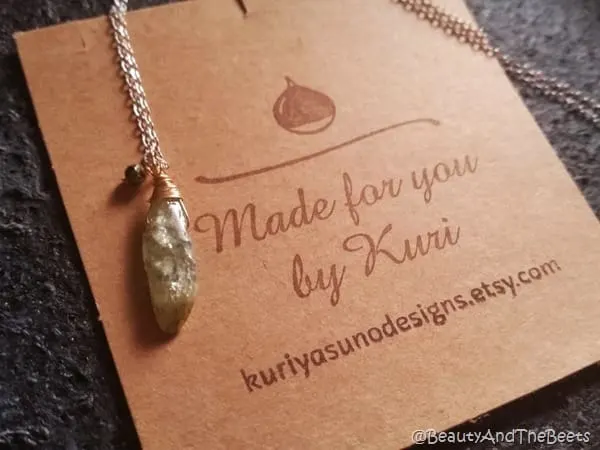 A few months later I purchased this gorgeous blue Opalite Drop Necklace, and again, every time I wear this I get a lot of compliments.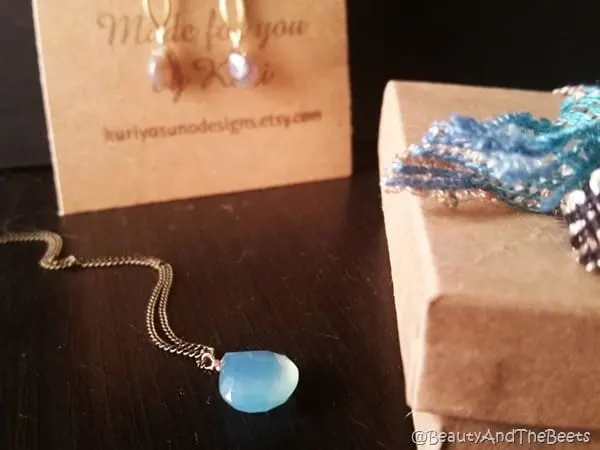 I also received these Botswana Agate Earrings. I adore that they are so dainty yet stunning.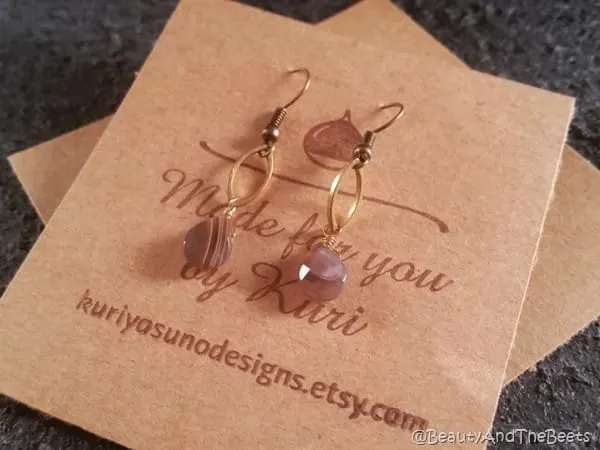 Kuri started crafting jewelry in 2012 and has since designed pieces for several TV shows, including Vampire Diaries, Cedar Cove, Jane the Virgin, and The Girlfriend's Guide To Divorce.
Just recently, Kuri crossed the 5,000 followers mark on Instagram and to celebrate she is hosting a giveaway. She has graciously allowed me to be a part of her milestone moment! This giveaway is only being hosted on Instagram but you have a chance to win TWO of her amazing pieces. That's one for you and one to share with a friend (or your favorite blogger friend…hint, hint……)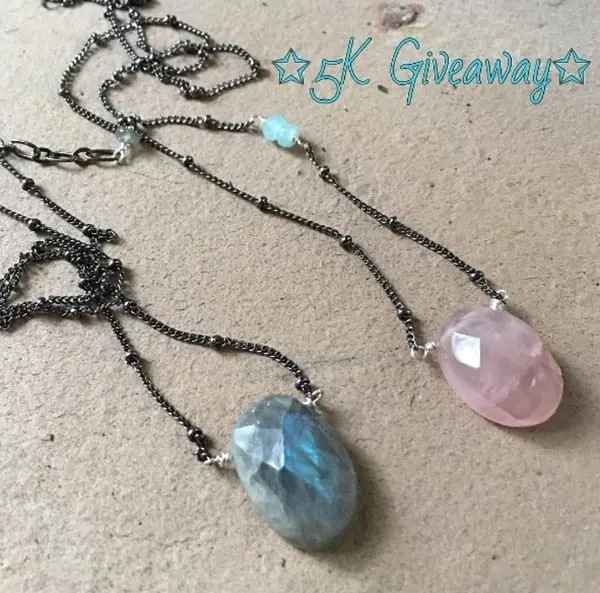 And please be sure to visit her Etsy shop and/or Kuri Yasuno Designs here.
Enter the Instagram giveaway with Kuri Yasuno Designs here!
And for all you bloggers- it is time for you to link up your favorite posts of the week in the Featured Friday Link Up. What brand are you loving? What post are you most proud of this week? Link up your post below – just click on the blue button and make some new blogging friends.
I am also joining the Friday blog party with Heather from Life in Leggings and Andrea from Momfessionals