Day two in Jacksonville and we were only a mere 24 hours away from the race- my first half marathon ever and Chad's third full marathon.  We had the full day to spend and explore Jacksonville but we really didn't want to do too much walking before our big day.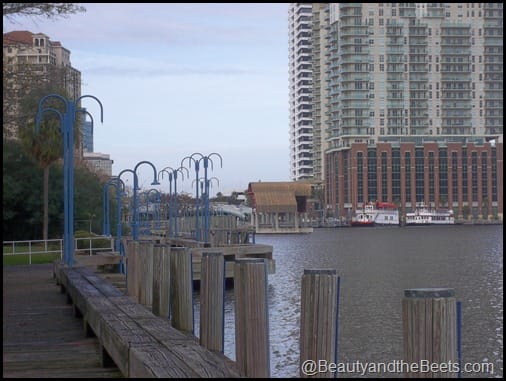 As I had stated in Jacksonville Marathon Part I– I had booked a hotel right across the river from the downtown area of Jacksonville with hopes that we would be close to restaurants and shops we could easily walk to.  And we were close to everything.  Saturday morning we woke up and I wanted to walk along the river- just a quick walk- nothing too strenuous, nothing really far, nothing too exhausting.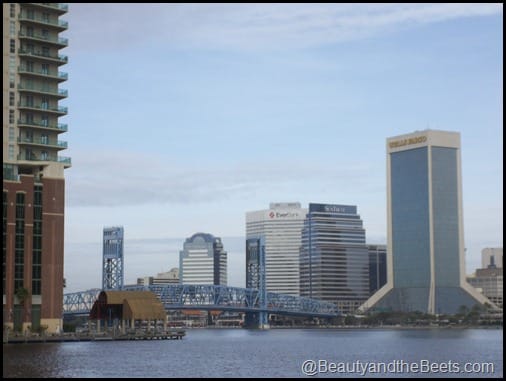 Just behind the hotel we found a walkway that hugs the St. John's river and is literally just across from the hustle and bustle of the skyscrapers of Jacksonville.  It was beautiful.  Plenty of people out and about- running or strolling along or just sightseeing like us.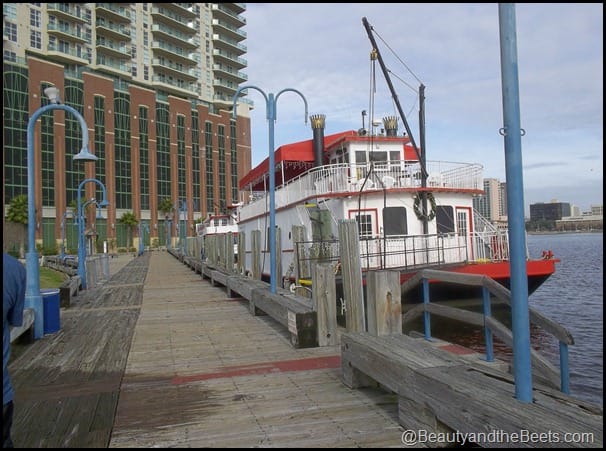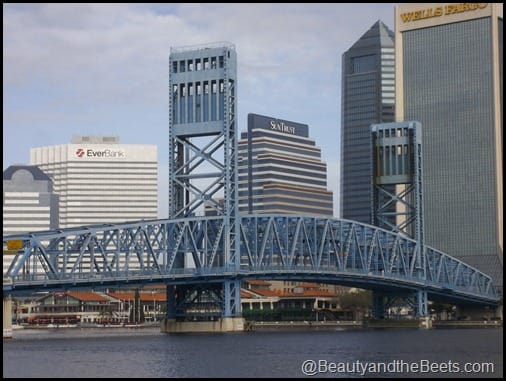 As the walkway continued, we got closer to the bridge that links the Southbank neighborhood where we were and the downtown area.  It didn't look like a very long bridge…… so we decided to stroll across….
And it really wasn't very long- but it was high.  Really really high.  And steep.   The center of the bridge actually lifts up to accommodate larger ships as opposed to most bridges that raise like a drawbridge.  Up close it is really a neat bridge.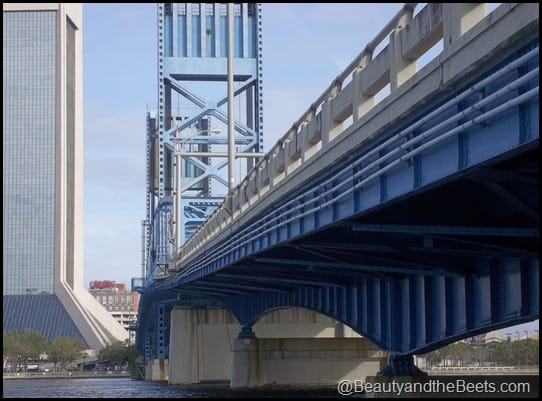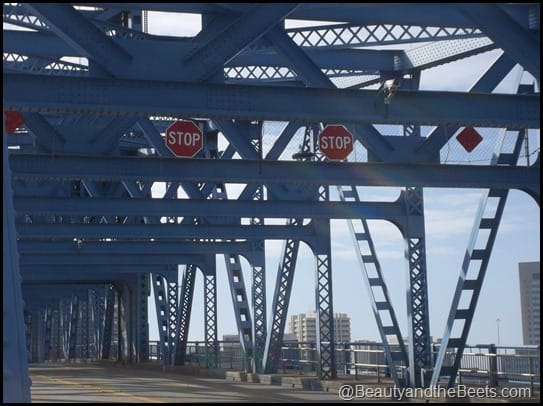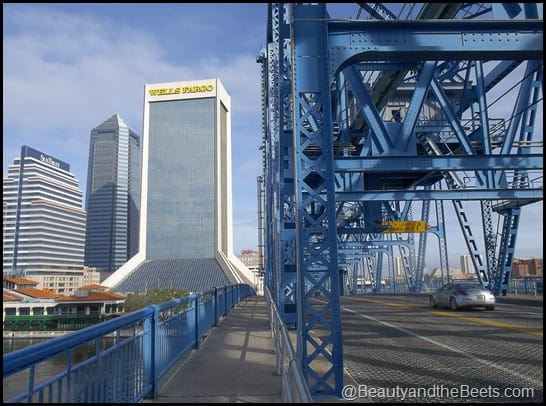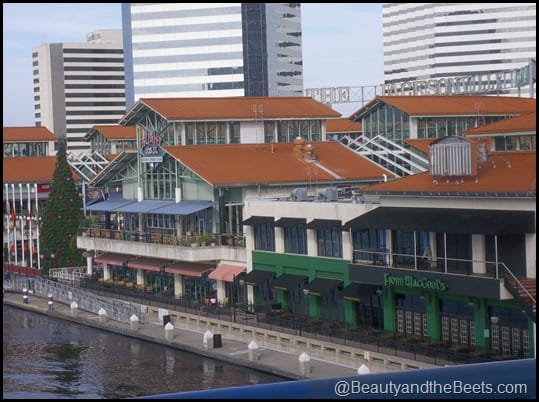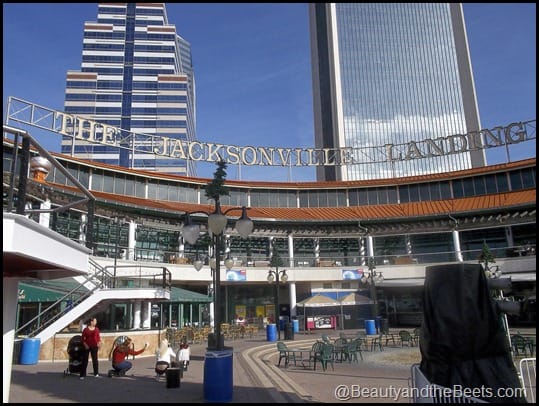 We walked to a place just across the river called the Jacksonville Landing- a neat little complex with shops, restaurants and nightclubs.  It was still fairly early in the morning so it wasn't crowded.  We didn't stay long- we were hungry and already had made plans for lunch so we walked back across the tall bridge back to the hotel.  There is a water taxi service that will shuttle you from one side of the river to the other for a mere $4 a person but they don't start running until 11am and it was only 10am at that point.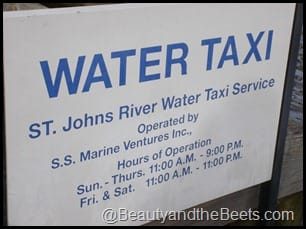 The rest of the day was very uneventful.  We went to a local mall (we had to drive to this one) and had lunch at Bahama Breeze (we had a gift card to use),  then went to pick up our race packets for the run, rested a bit at the hotel and later met up with some Orlando friends at an Italian Restaurant who were also running the race.  Chad and I ate light- we each had a small salad and then split a bowl of wheat penne pasta with marinara sauce.  We made it an early night as we had to wake up around 4am to get to the starting line for the race….
I was surprised that I slept so well Saturday night as I was so nervous about the race the next morning………