Jamaica Ackee and Saltfish is to Jamaica what hot dogs and apple pie is to the United States.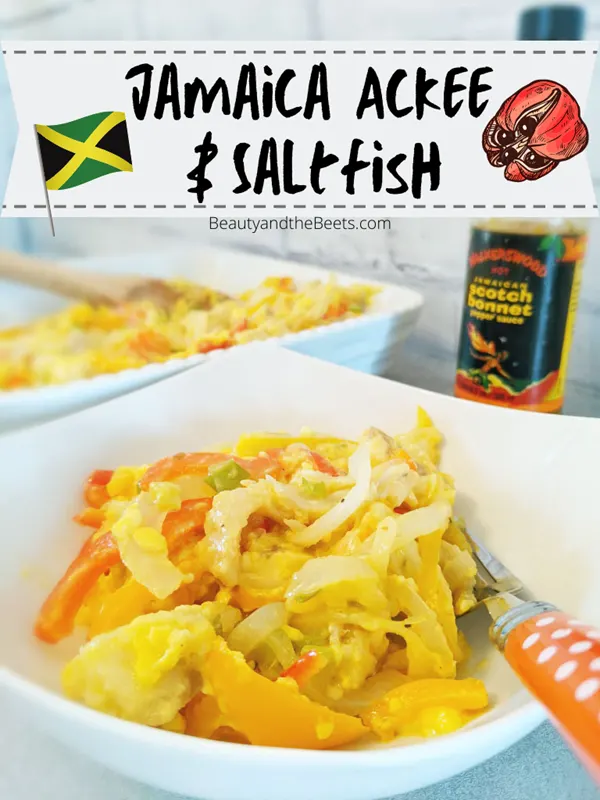 It's been over 4 years since I got my certification as a Plant Based Home Chef with the Rouxbe Cooking School and Forks Over Knives (see below the recipe for a link to the class I took for my certification). The course was life changing for me as I learned how to pair new flavors and textures together using plant based ingredients. I have amassed a fairly large collection of Vegan and Vegetarian cookbooks since then, including the Forks Over Knives cookbook. Its pages are dog-earred, there are penciled notes along the margins, and the spine is well worn like a pair of your favorite jeans. That book has served as a culinary bible in my house, serving up veggie staples like the Fall Harvest Vegetable Chowder and Raspberry Truffle Brownies. But you know what ingredient isn't in the cookbook? Ackee.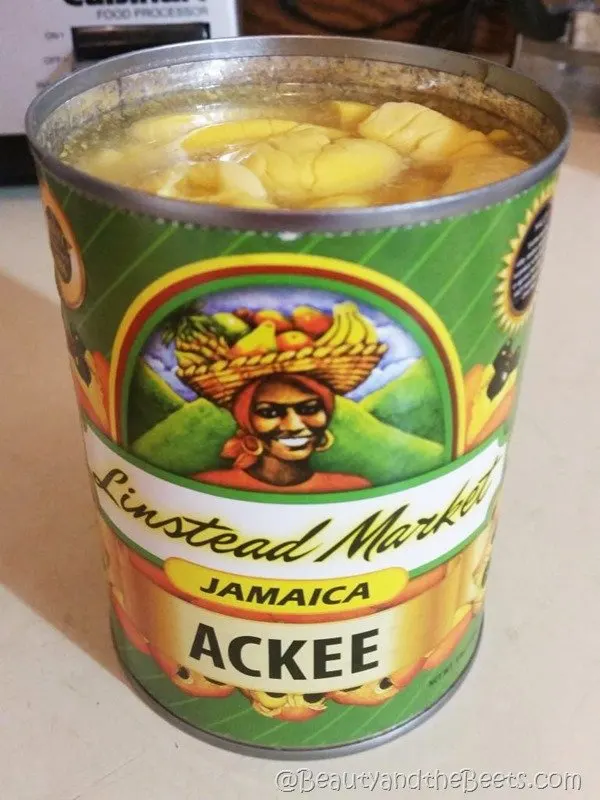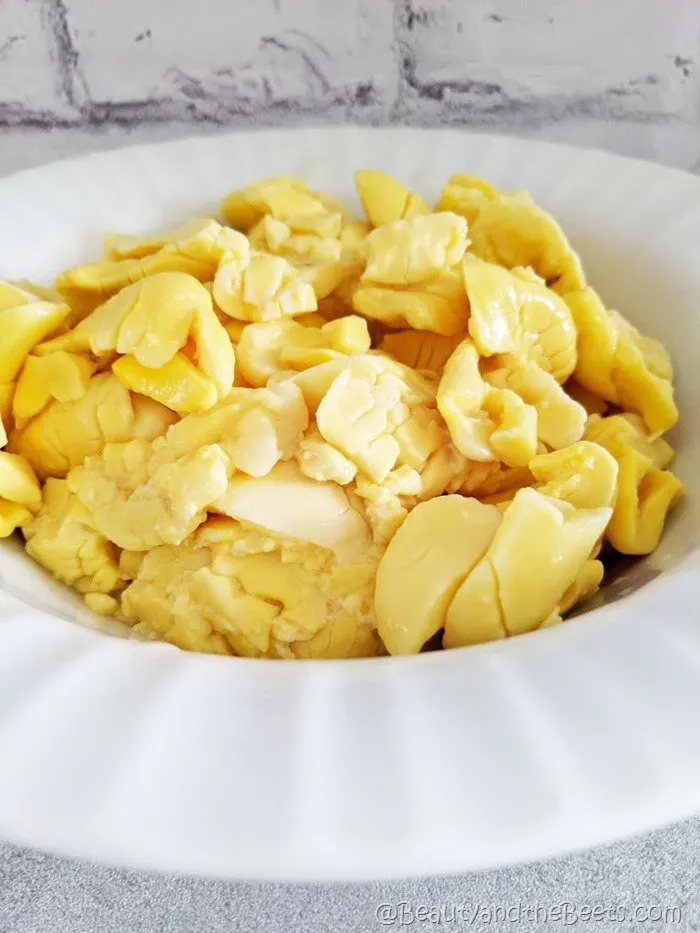 While the class taught me new techniques of preparing fresh fruits and vegetables, it's the introduction to new ingredients that intrigued me the most. One of these I-have-never-heard-of ingredients is a simple Jamaican fruit called Ackee. The edible part of the fruit looks like scrambled eggs, so I created my first recipe using it in my Jamaica Ackee Scramble.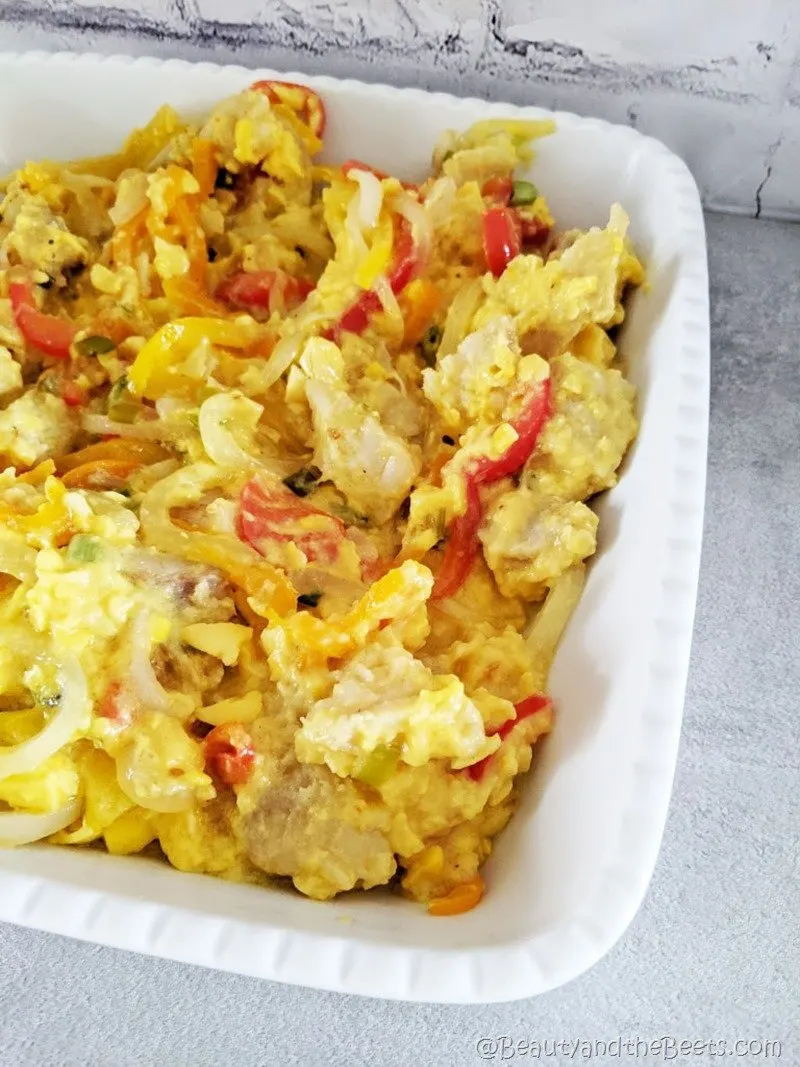 And where the ackee fruit is the national fruit of Jamaica, Ackee and Saltfish is national dish of Jamaica.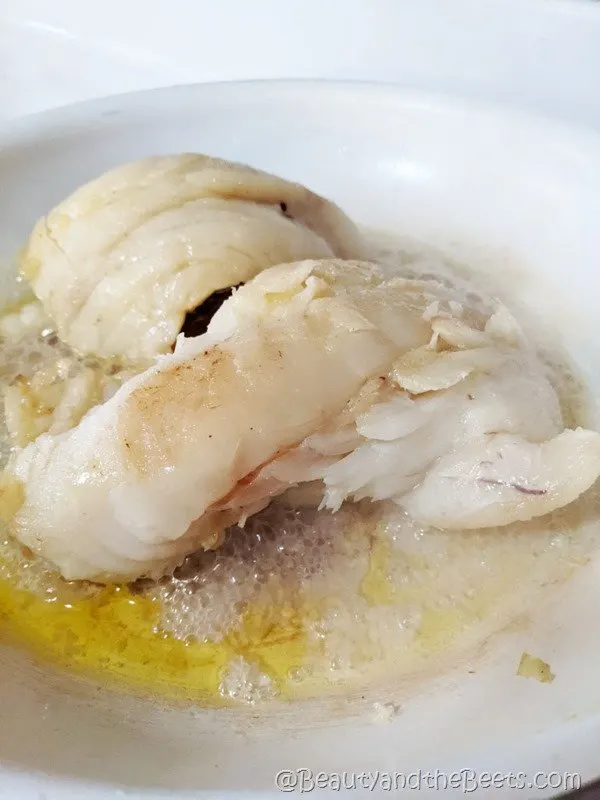 Saltfish is common in the Caribbean region. Typically, the fish is cod, and it is salt cured and dried to remove all its moisture for preservation. So, before cooking saltfish, the fish must be re-hydrated through a process of soaking the meat in warm water either for a few hours, or overnight. For my recipe I soaked the saltfish for a total of two hours, changing the water every so often to keep the water and the fish clean.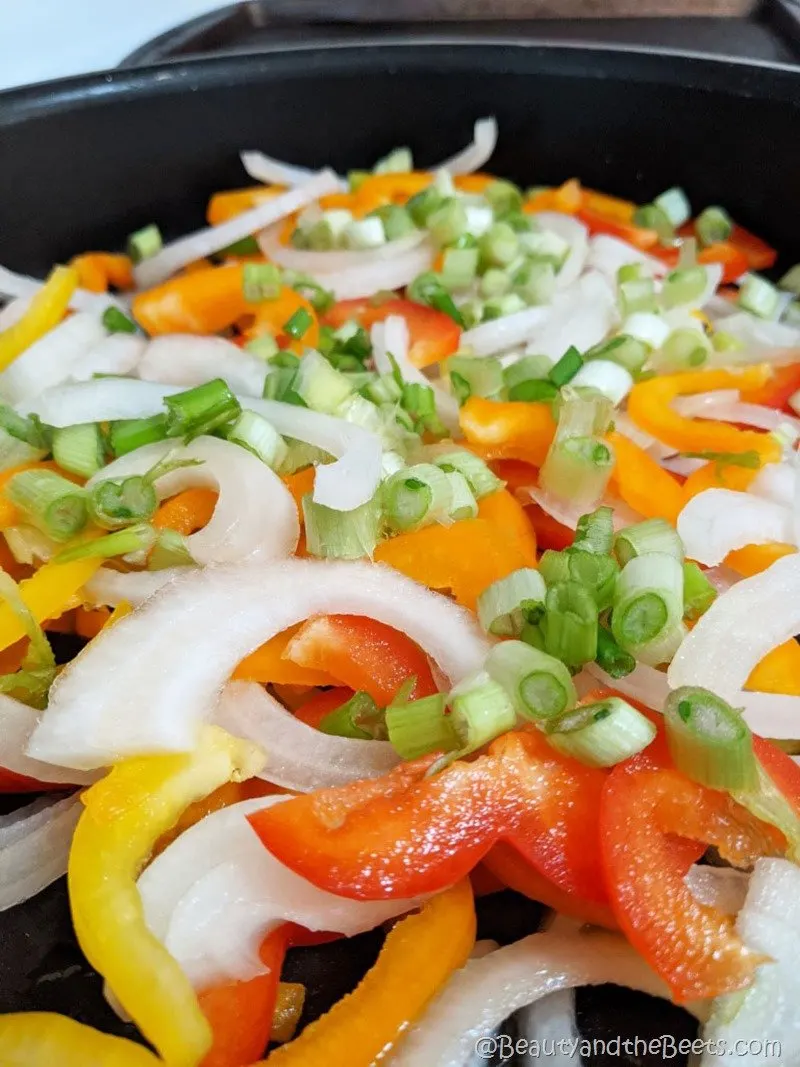 And no Jamaica Ackee and Saltfish dish would be complete without fresh colorful veggies….red, yellow, and green bell peppers, white onions, and peppery scallions.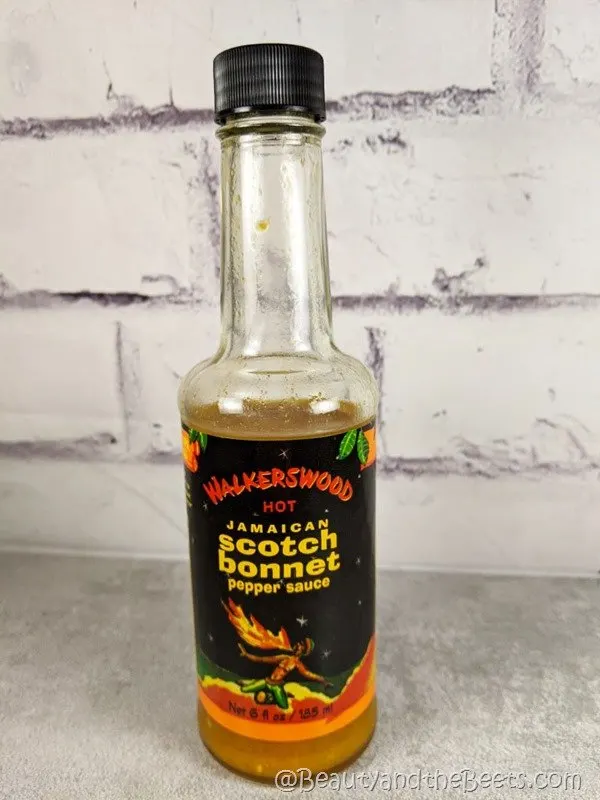 Another absolute must for the dish to be authentic is the use of Scotch Bonnet peppers. A Scotch Bonnet is a variety of a Caribbean red pepper. It's a rather hot pepper, its heat significantly higher on the Scoville scale than your average jalapeno. (As a reference the Scotch Bonnet pepper registers 100,000 – 350,000 in Scoville heat units while a jalapeno comes in with a measly 2,500 – 10,000 Scoville heat units.)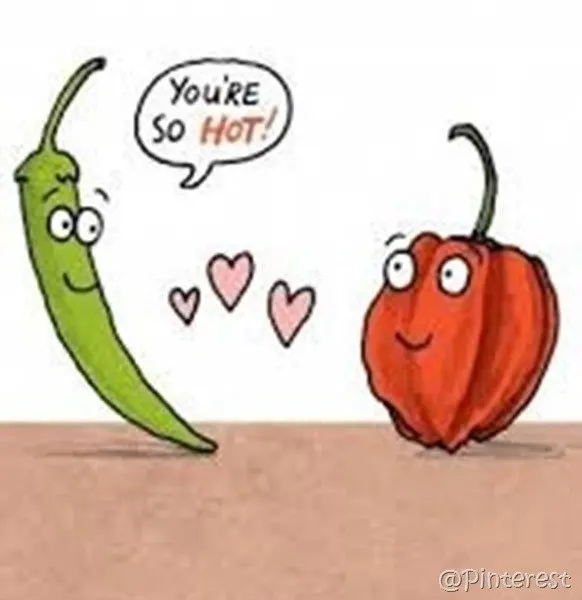 I opted to omit using an actual fresh Scotch Bonnet pepper (never mind I couldn't find them at my local Publix anyway) and instead I used a bottled Scotch Bonnet pepper sauce. Since buying this sauce, I have now used it on everything from my eggs to my hummus to my tuna fish salad. (I'm afraid my tried and true bottle of Tabasco sauce hasn't seen the world outside of my kitchen cabinet for weeks now). Just a little sprinkle of Scotch Bonnet Pepper sauce will elevate this Jamaica Ackee and Saltfish to a new level.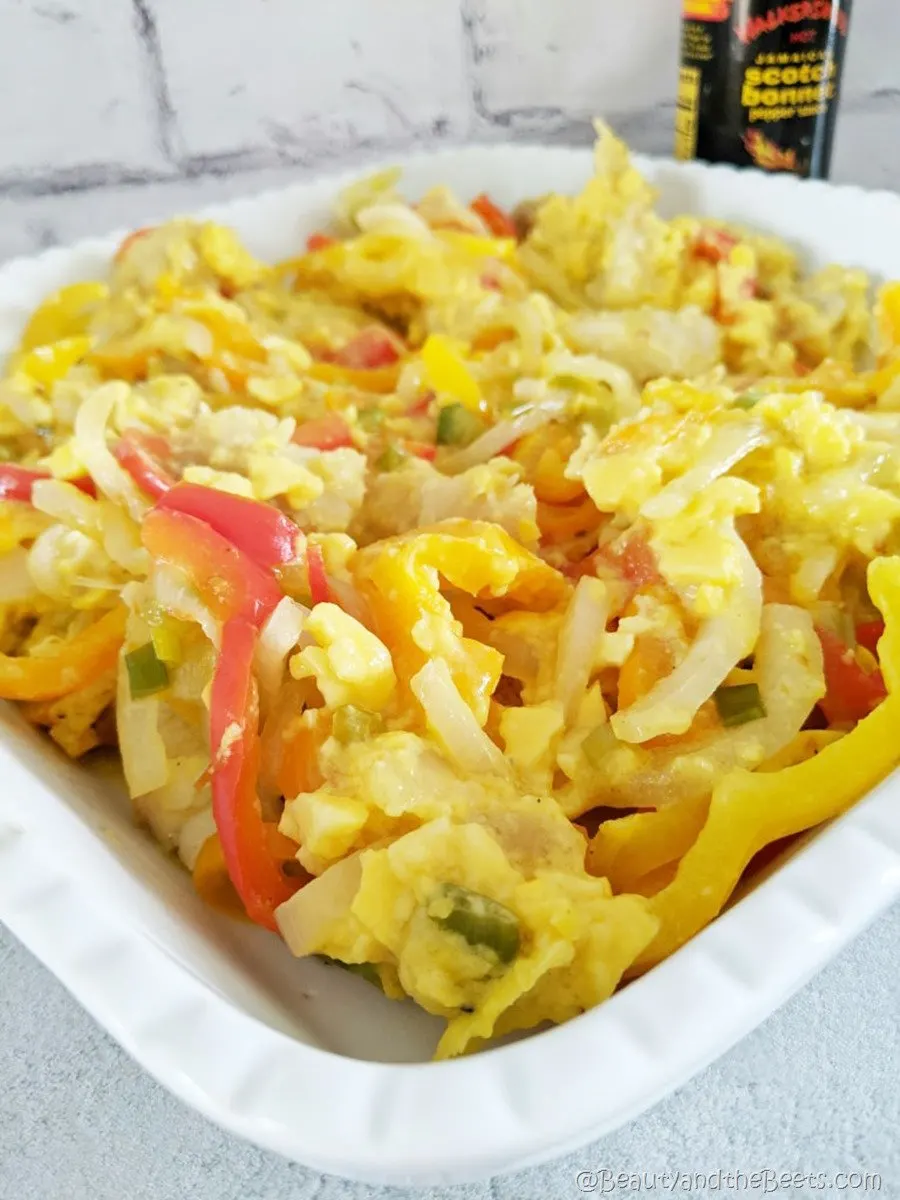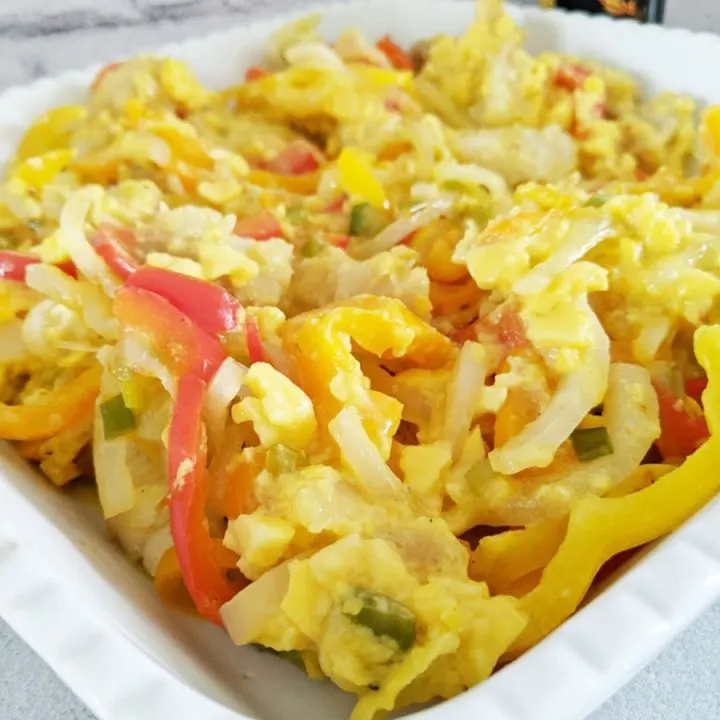 Jamaica Ackee and Saltfish
Total Time:
2 hours
30 minutes
This is the national dish of Jamaica. Jamaica Ackee and Saltfish is to the country of Jamaica what apple pie is to the United States.
Ingredients
1 white onion, sliced
1 cup bell peppers (a mix of red, yellow, orange, and green), sliced
3 cloves garlic, minced
2 scallions, white and green parts, chopped
2 tbsp. fresh thyme, minced
2 cups Jamaican Ackee, 1-19oz. can, drained
salt and pepper
Instructions
Wash the excess salt off the codfish then soak as follows: Soak for one hour in hot water, then drain water and soak again in new hot water for an additional hour.
Drain the codfish and cut into 1-2" pieces. Sprinkle with salt and pepper.
Heat 1 tbsp. oil in a large sauté pan with sides.
Let the fish cook about two minutes, stirring once.
Add lid to codfish pan and let cook for 15 minutes.
While the codfish cooks, add remaining 2 tbsp. oil to large pan.
Add garlic and cook for 30 seconds.
Add the onions, bell peppers, scallions, and thyme and cook for 10 minutes, stirring occasionally.
Add the ackee to the vegetables and let cook another 2 minutes.
Add the cooked codfish to the ackee and vegetables, let cook an additional 2-3 minutes until the flavors are well combined.
Divide among serving plates and garnish with a few dashes of the Scotch Bonnet pepper sauce to taste.
If you are interested in learning more about the plant based certification class I took, visit the Rouxbe plant based class page here. Or for a more affordable option, sign up for a monthly membership to the Rouxbe cooking school here. (This post is NOT sponsored by the Rouxbe Cooking School by the way).
Here is a link to my recipe for Jamaica Ackee Scramble.
**This post contains affiliate links. I only link to products that I use myself and believe in. Your support is greatly appreciated.**