I can't go here and not sing the Jeremiah Bullfrog song (you're singing it now too right?)  A frog is the mascot here.  However, Jeremiah's is better known for serving up some great Italian Ice and gelatos here.
Let's begin with the Scoop Froggy Frog.   The Italian Ice flavor is mint chocolate chip and we mixed it as a gelati with their vanilla soft serve ice cream.  This was heavenly.  And by the way, the portions are enormous.  We ordered a medium and it was definitely enough to split.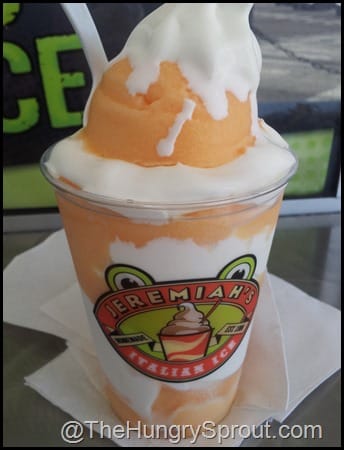 However, we did order a second gelati- we got the Key West Tropical Italian Ice flavor mixed with vanilla soft serve.  Key West Tropical is pineapple, mango, passion fruit and coconut.  It was very refreshing on this hot Florida afternoon.
What was great about this place is that there is always a line.  However, the line moves very quickly and all the locations have outside tables to eat at (there is no inside)
My only complaint (Jeremiah Ice- take heed)- there are no locations on the West side of Orlando!!  And there seems to be a lack of healthier low sugar or dairy free options.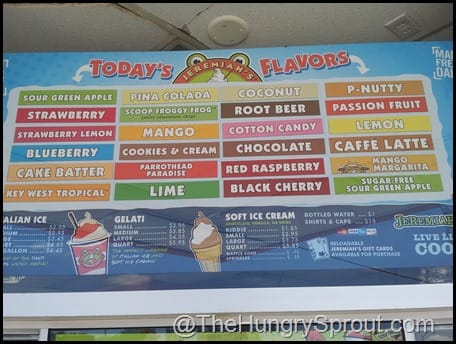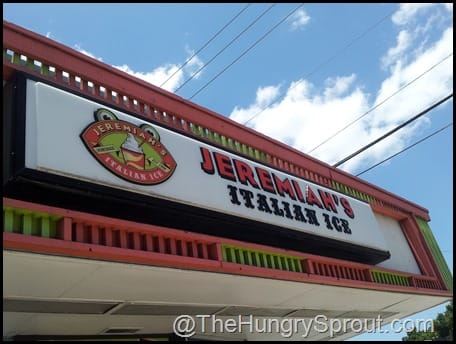 Check out all the flavors and locations here- Jeremiah's Italian Ice