The Juneau tram, also known as the Mt. Roberts Tramway, is the only aerial tramway in Southeast Alaska.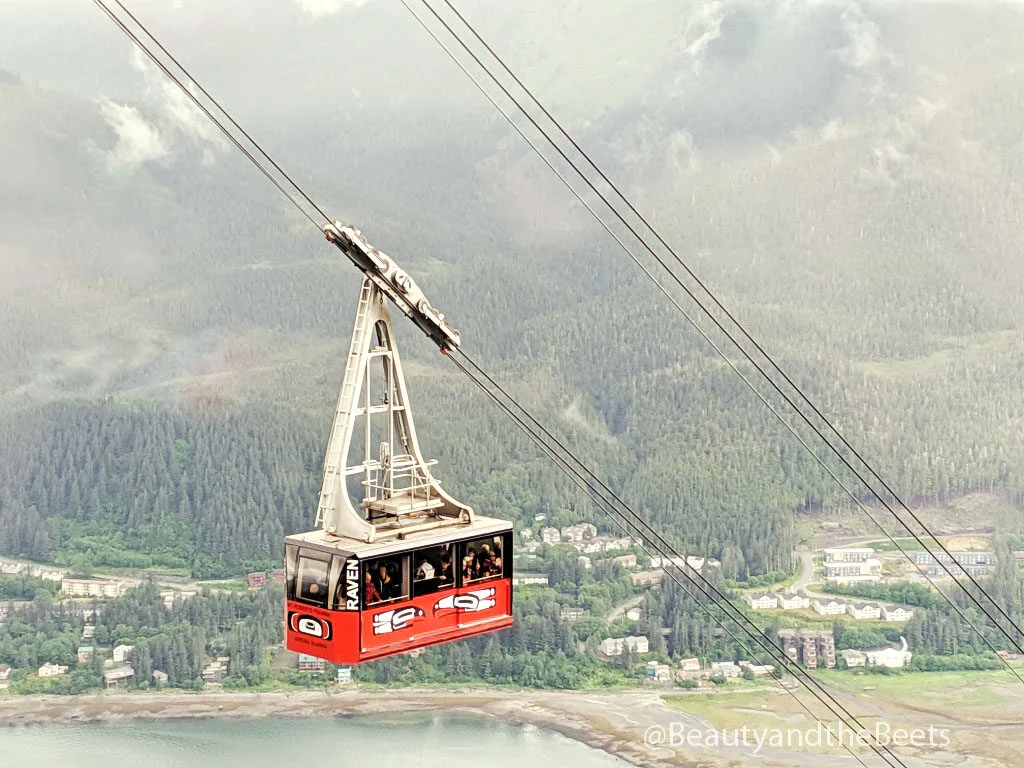 Juneau, Alaska is one of the most picturesque ports in the state. The cruise ships dock directly in the downtown area and most of the popular restaurants and shops are within walking distance of the port.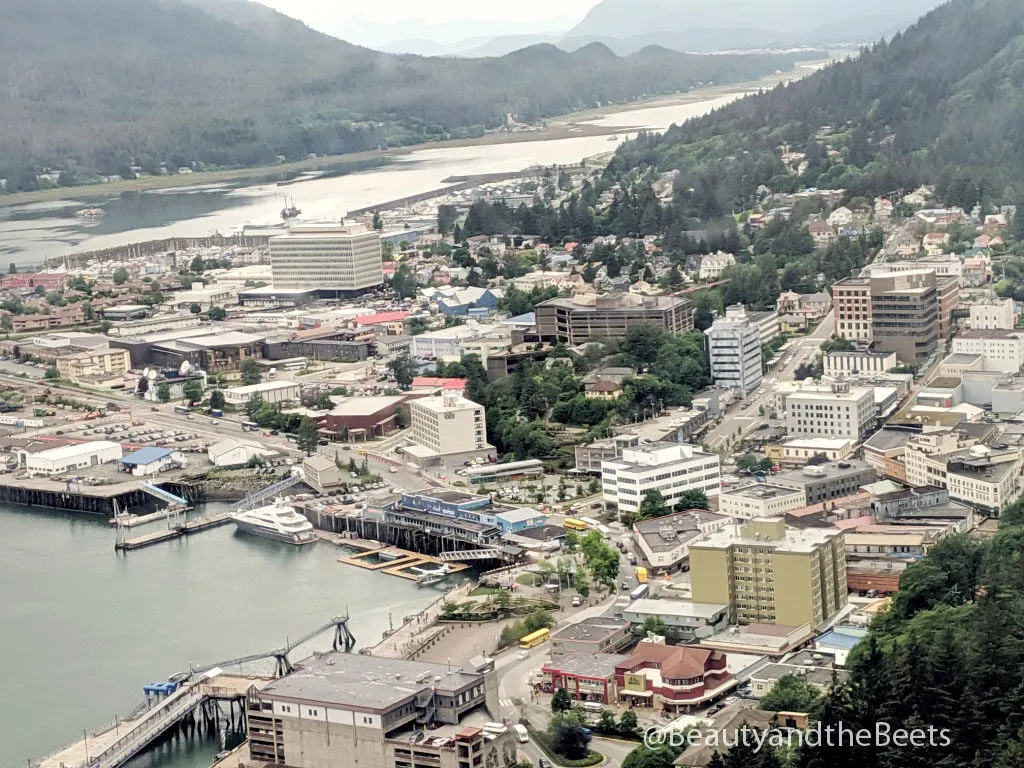 Juneau is a fun destination for everyone. Those looking to enjoy a walking tour of the city will enjoy the Juneau Food Tour. Others may enjoy a beautiful whale watching excursion on Auke Bay. And those who are looking for a once in a lifetime experience will love the helicopter scenic tour and dog sledding adventure.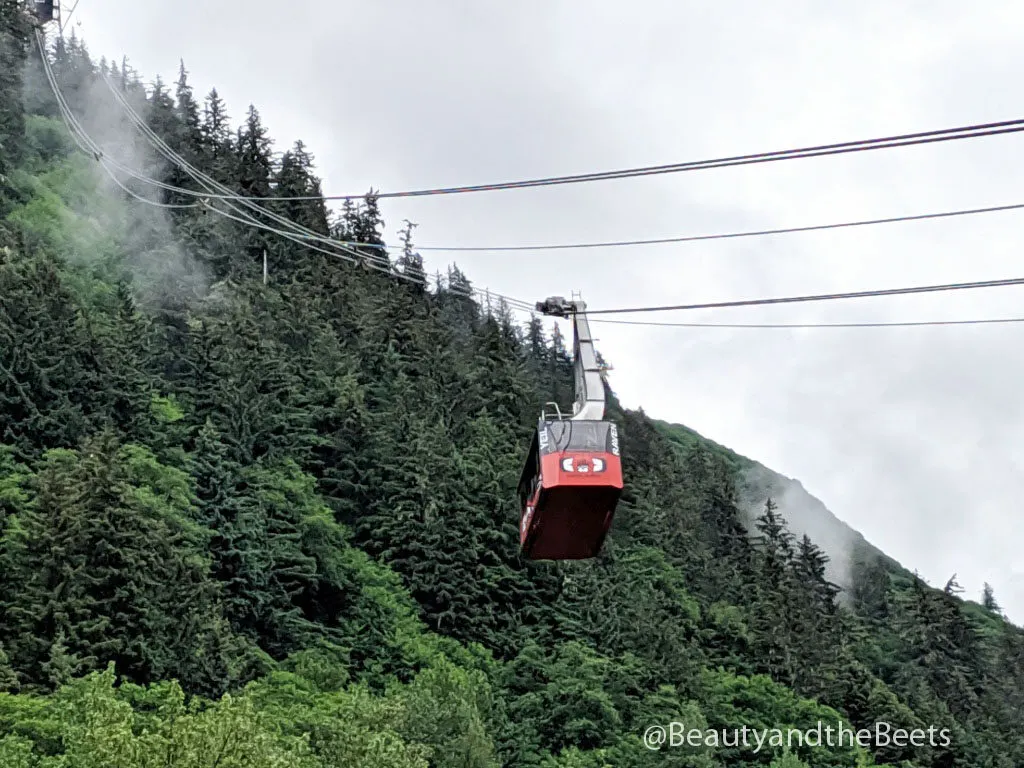 As if those options weren't enough, you can also take the Juneau tram to the Mountain House atop Mt. Roberts. From there you can enjoy an aerial view of the Gastineau Channel, the city of Juneau, and the Boundary Ranges of the Coast Mountains (which separates Alaska and the United States from British Columbia and Canada).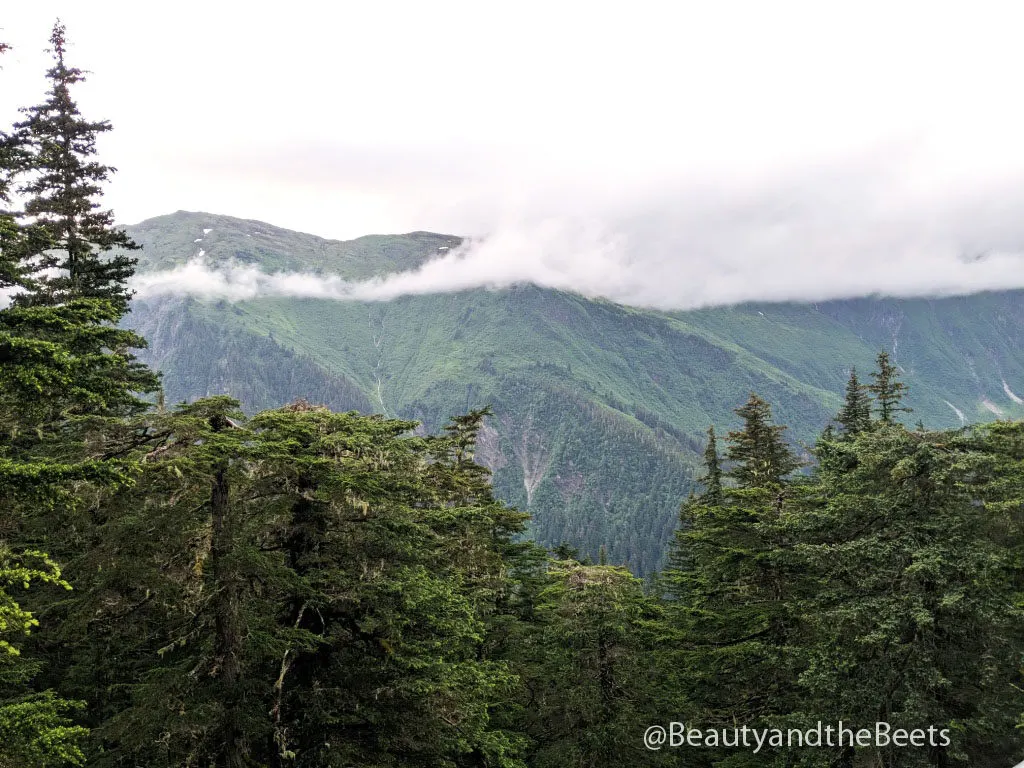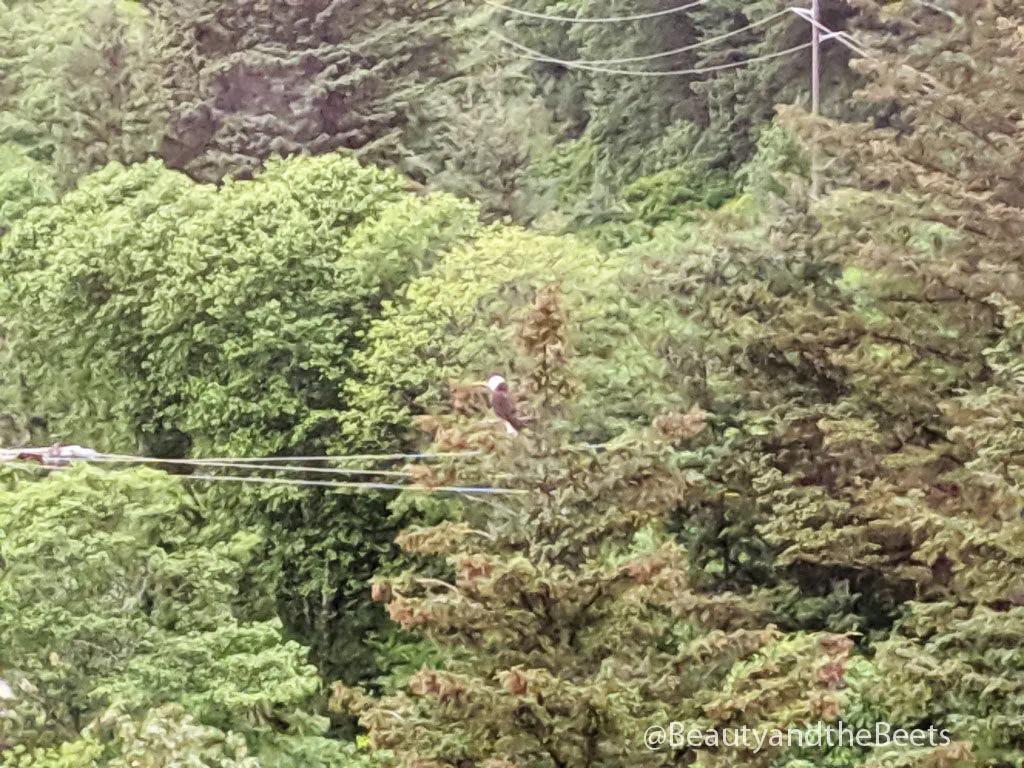 The tram cars carry up to 60 passengers 1800 feet up and over the rain forest to the top of Mount Roberts, 3819 feet above sea level. It's a five minute ride up where you will have plenty of opportunities to spot bald eagles nesting among the trees.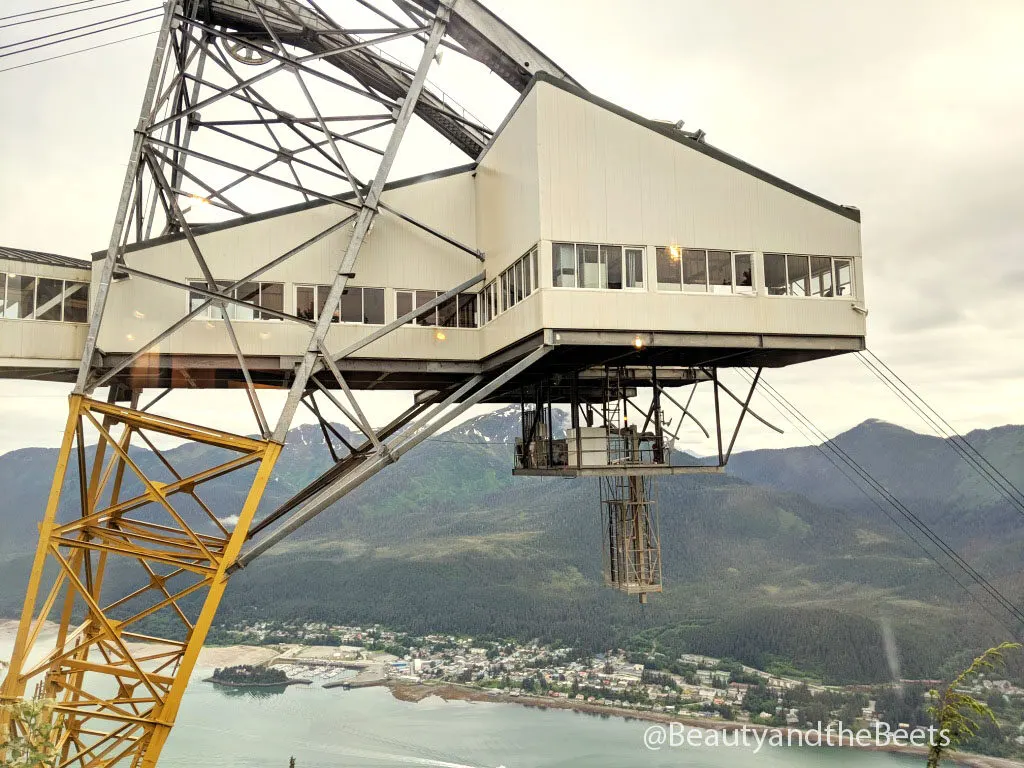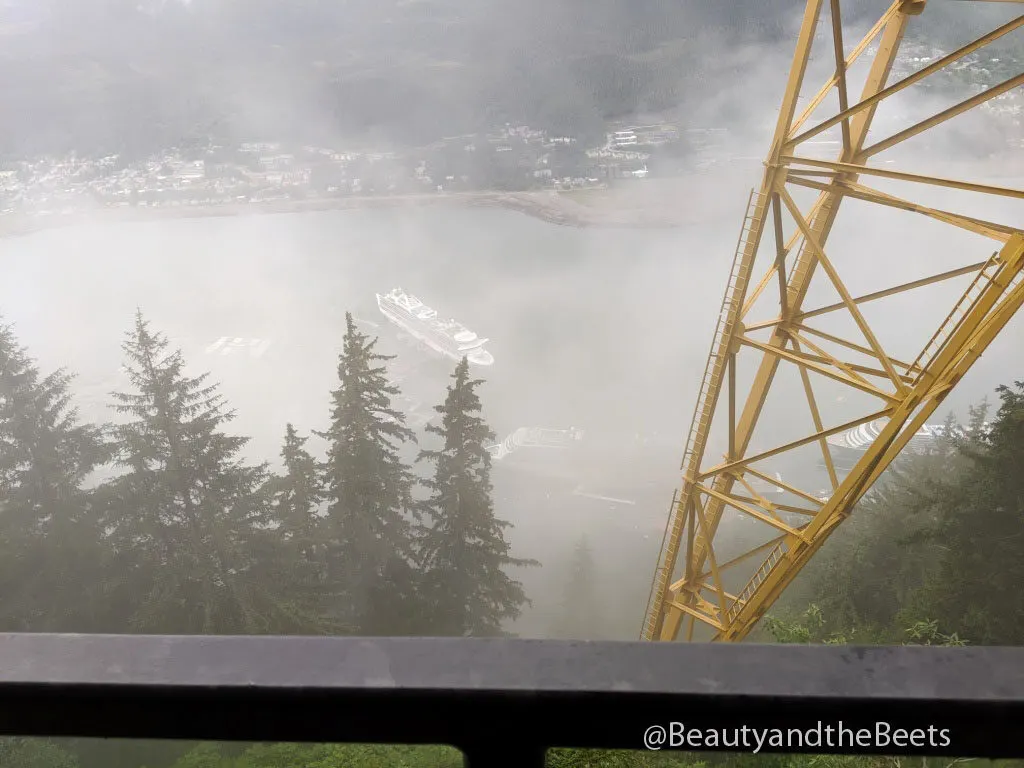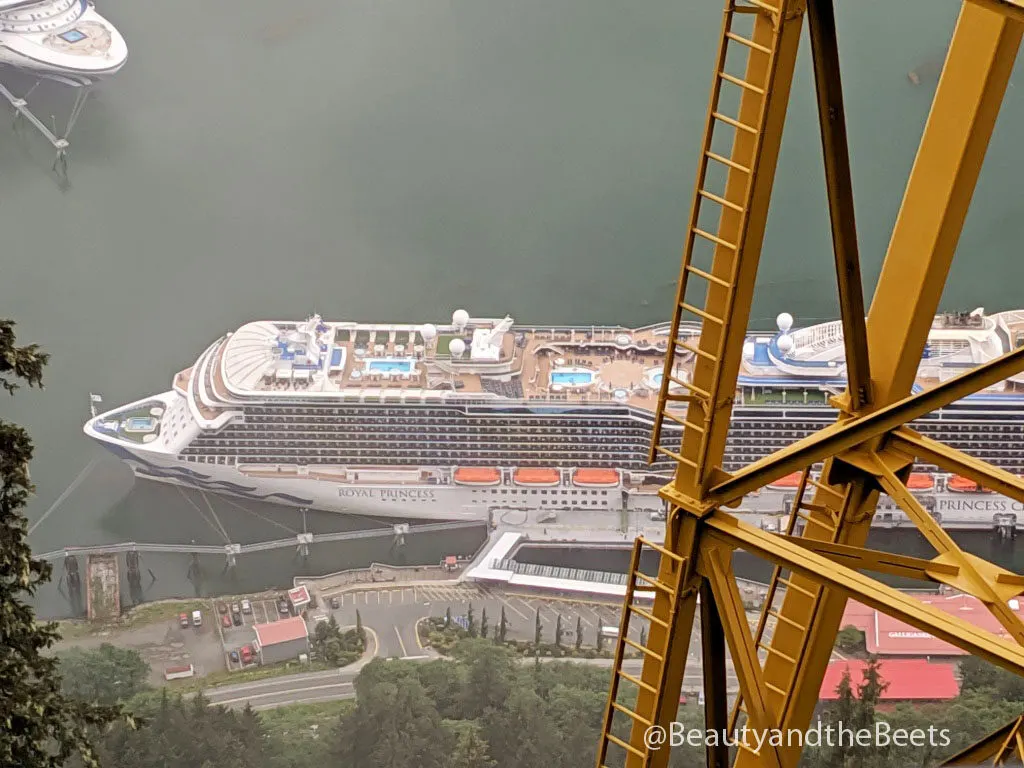 We visited late morning our first time to the top when it was a bit rainy and foggy. However, that did not stop us from taking in some amazing views.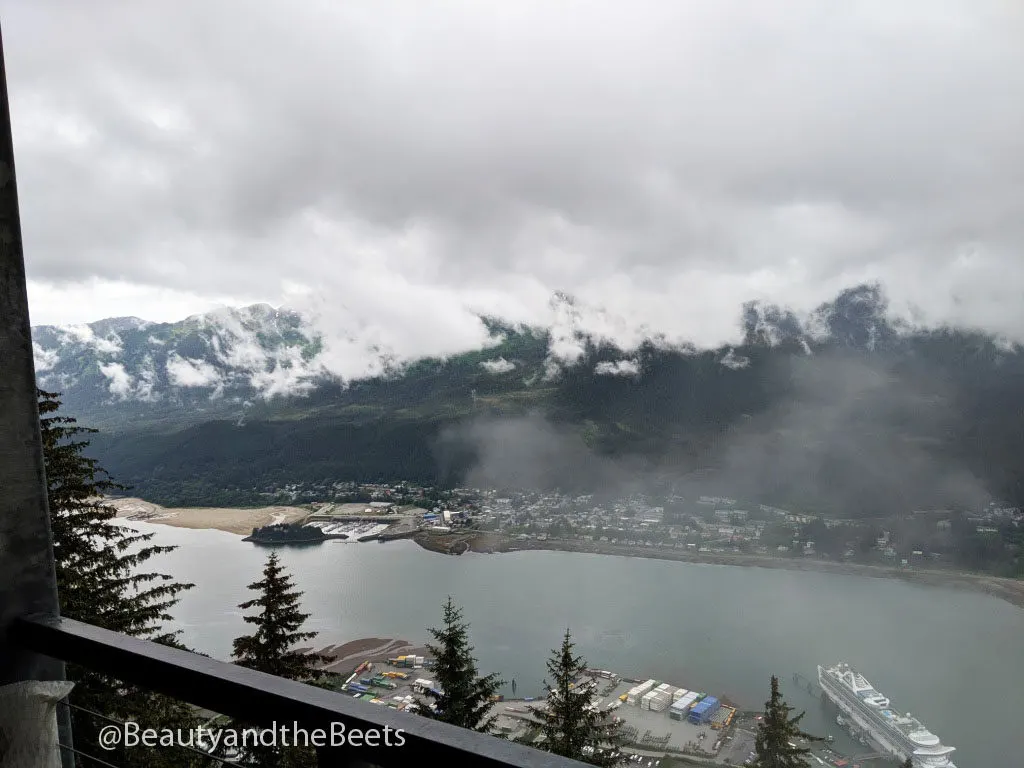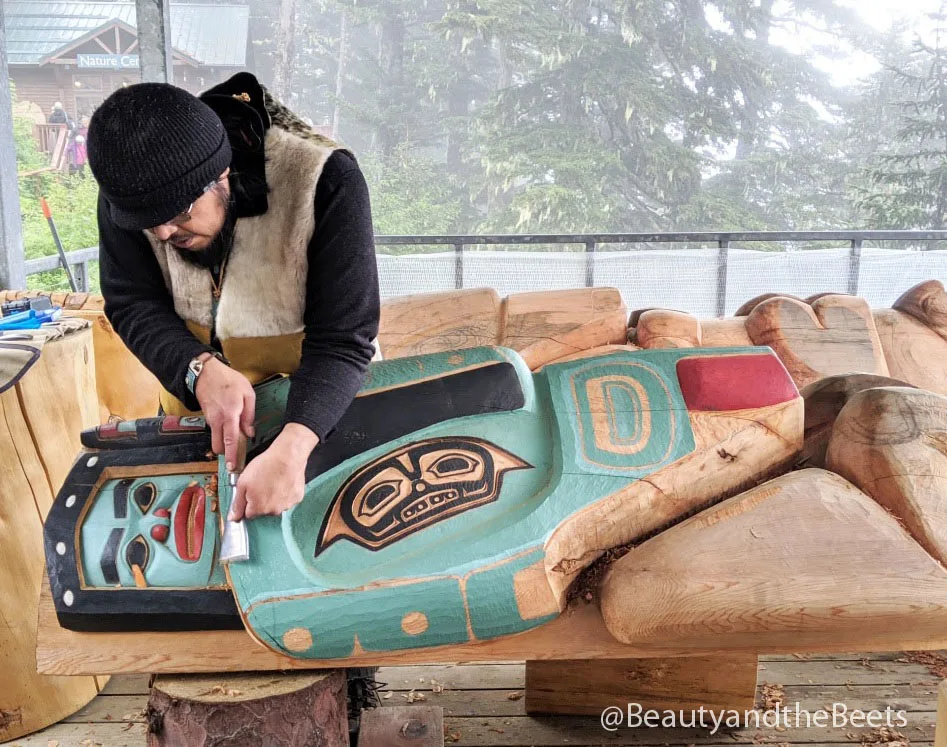 While at the Mountain House, visit the Nature Center and watch a short film on the Tlingit People, some of Alaska's earliest indigenous residents. On most days you will find a native artist either making dolls, sewing garments, or carving totem poles out of cedar logs.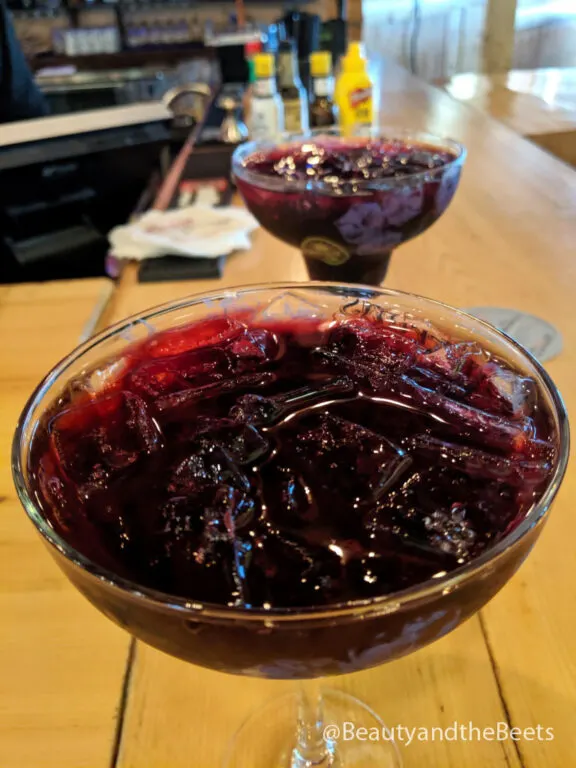 Housed inside the Mountain House is a gift shop and a restaurant where you can dine on wild Alaskan Halibut and other fresh seafood specialties. On our visit, we enjoyed Huckleberry Margaritas with fresh huckleberries that were foraged from the surrounding rain forest on the mountain.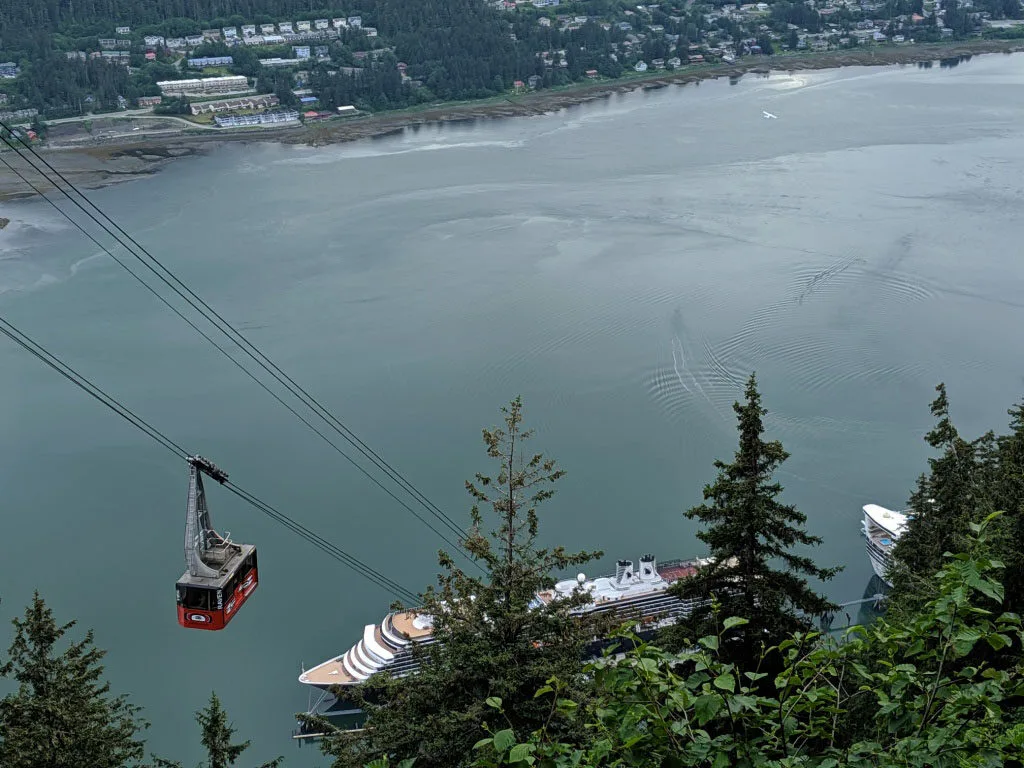 Again, the views alone are worth the price of a tram ticket (at the time of this publishing the daily ticket is $25.00). You can see the entire city of Juneau and the cruise ships docked in the Gastineau Channel.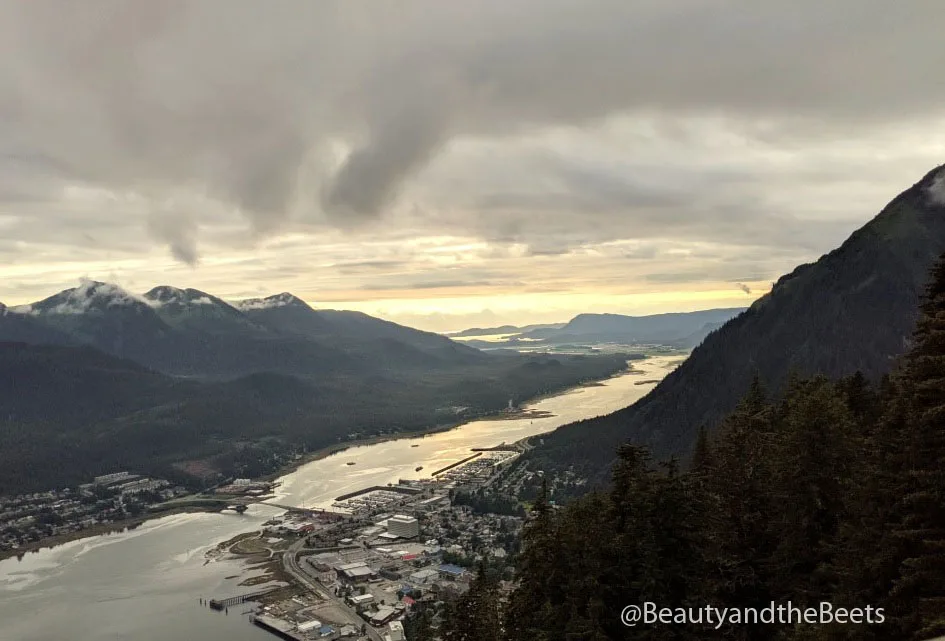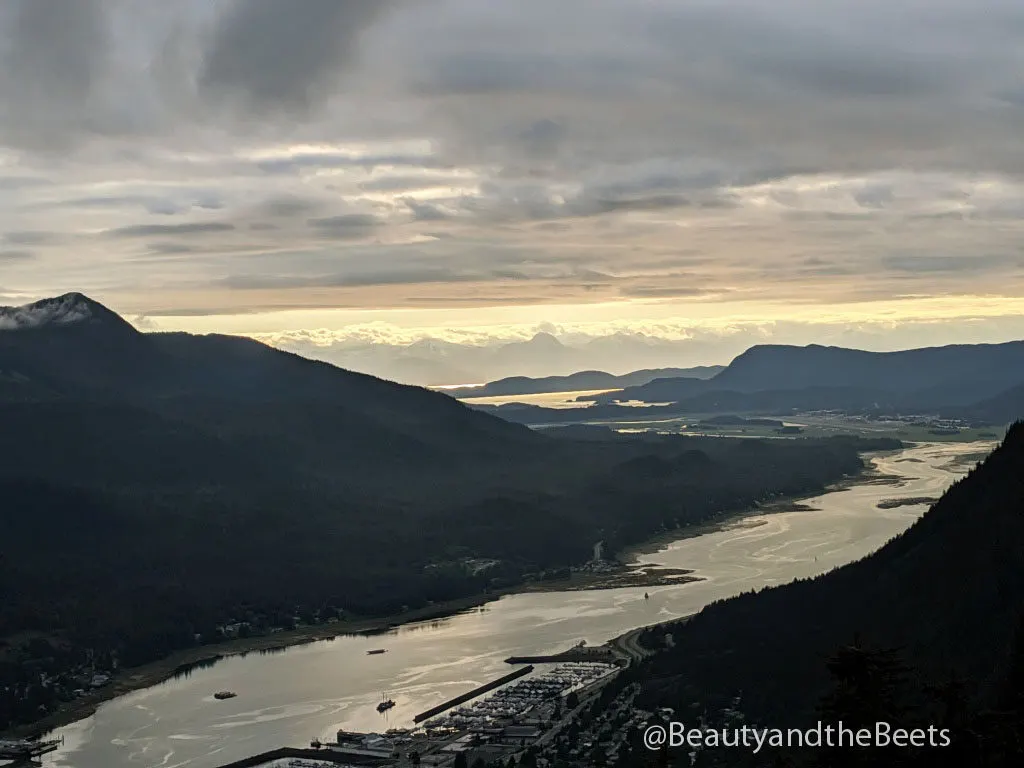 Your tramway ticket is valid all day so you can ride as many times as you would like. We made a second trip on the Juneau tram later that same day, this time closer to sunset. And the views were spectacular.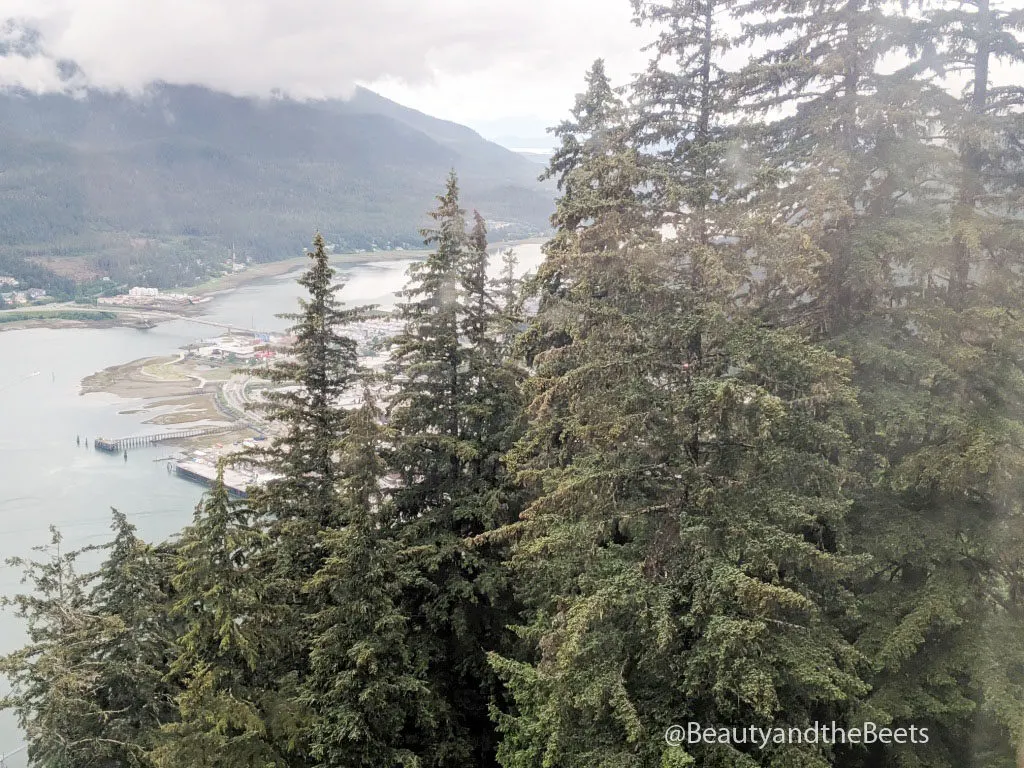 For those who are very adventurous, you also have the option to hike up to the top of Mt. Roberts and take the tram back down to town ($10).
**This post contains affiliate links. I only link to products that I use myself and believe in. Your support is greatly appreciated.**