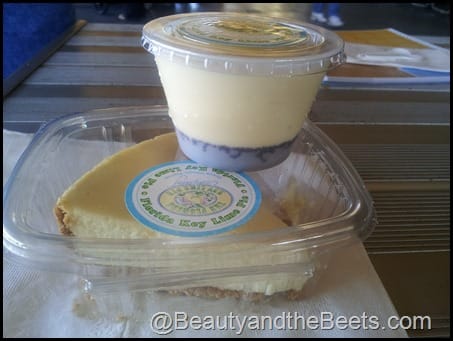 We spent a Saturday not too long ago being tourists in our own backyard- which is easy to do in Orlando with all the theme parks we have.  However, we drove over to the beach to check out the Key Lime Pie Festival near Cocoa Beach.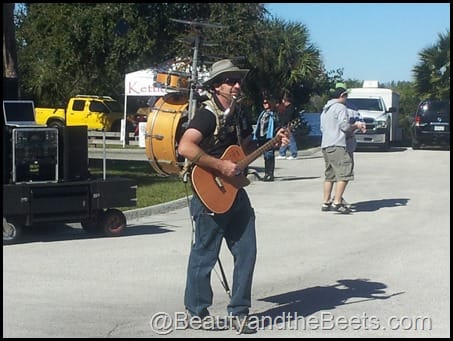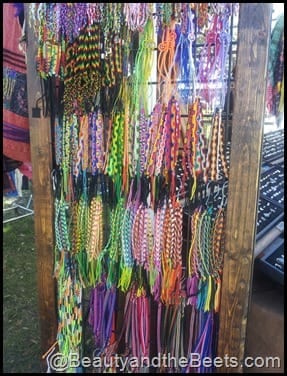 About 2500 people visit this festival, now in its third year.  There were a few merchandise/craft booths and a few local musicians entertaining the crowd.  There was even a one-man band, one guy who played guitar, harmonica and drums all at the same time.  I had a little sampling of some rock shrimp with slaw.  Unfortunately for Chad he doesn't like shellfish so he just watched me eat.  🙂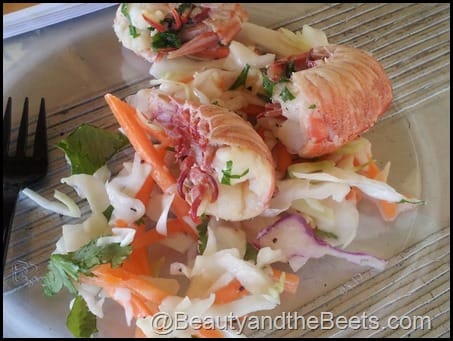 There were a few food booths and trucks also, however, our only options were either meat or shellfish, of which Chad eats neither.  Very disappointed.  There was not even a place to get a plate of fries.  We made the decision to leave and find food elsewhere but not before we stood in line to pick up some Key Lime pie, which we were going to save for later.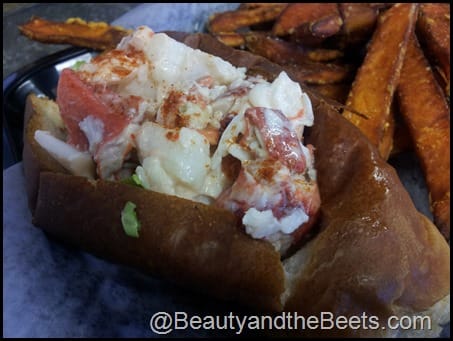 We found a great place in Cocoa Beach where I got a buttery lobster roll and Chad was able to get a nice blackened piece of mahi.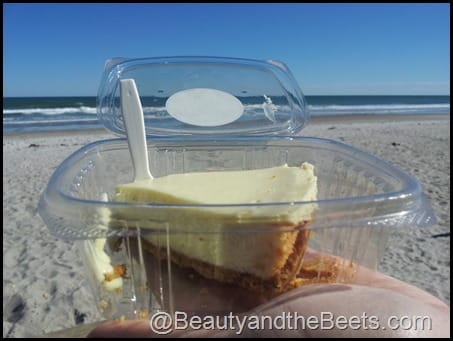 And since we were only a block from the ocean, we walked over to the beach to enjoy our Key Lime pies.  We had ordered a piece of traditional pie…so yummy…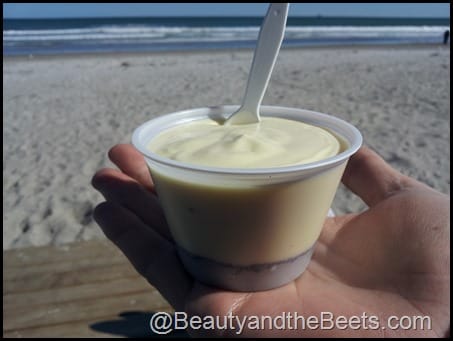 And our second piece was made with a chocolate crust.  How perfect to have our pie on the beach!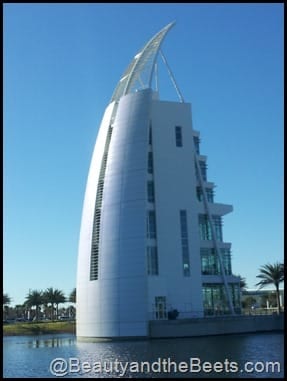 On our way out of Cocoa Beach we decided to stop at a new museum called Exploration Tower next to the cruise ships in Port Canaveral.  Only opened for a few months now, it is a 7-story museum dedicated to the history of this area better known as the Space Coast.  And only a $4 admission charge!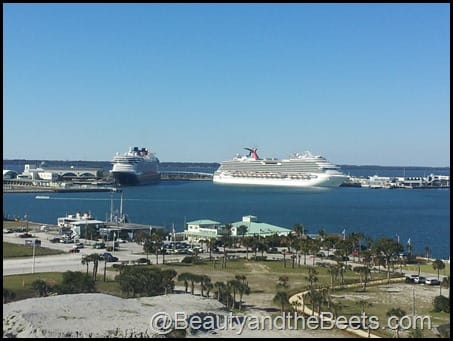 The creme de la creme here is the observation deck on the very top with sweeping views of the cruise ships in port and the ocean past Cocoa Beach.  Also a great view of Kennedy Space Center in the distance.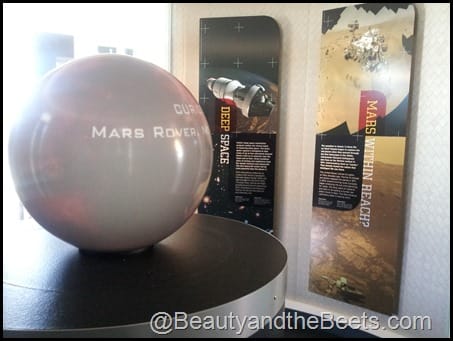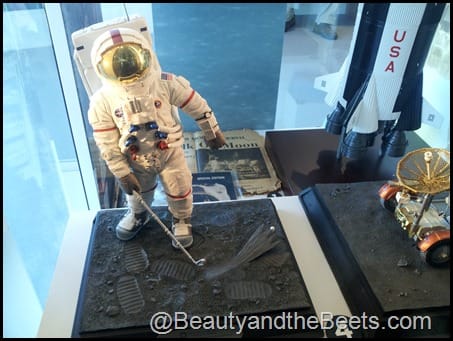 The other floors are filled with memorabilia with the history of space travel in the United States as well the history of Port Canaveral.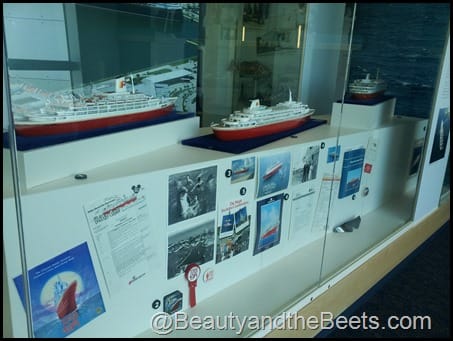 One thing that was of particular interest to me was the exhibit of Premiere Cruise Lines and The Big Red Boat.  This was the predecessor of Disney Cruise Lines.  When I was working in Disney entertainment I worked aboard the S/S Oceanic, the largest of the fleet of three ships.  The Big Red Boat is long now defunct but the legacy stands strong as the first line of cruise ships out of Central Florida.  Now, Port Canaveral is one of the busiest cruise ship ports in the world.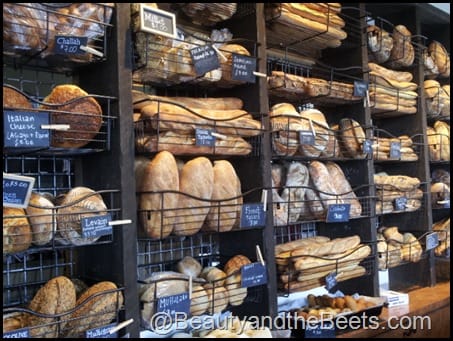 Lastly, we made a stop at the East End Market here in Orlando for some bread for dinner as well as some fresh squeezed juice.  I can get used to dates with Chad like this!!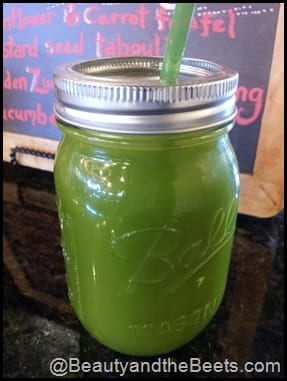 How was your weekend?