The Pina Colada Dog. Yummy.  Delicious. Heavenly.  I love hot dogs.  Love.  However, in trying to eat healthier I have had to give up eating hot dogs.  So when I found a soy veggie dog at the Kona Dog food truck I had to try it.  Wow!  I could not taste the difference between this soy-based dog and a beef hot dog.  I had to even go back and ask to make sure I wasn't served the meat version.  And I wasn't.  It was just that good.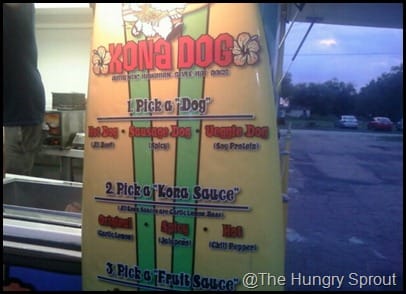 First of all, you consult the surfboard for all the options and pick your dog.  The choices are between a regular beef dog, a sausage dog and a soy-based veggie version.  Then you pick a Kona sauce, a fruit sauce and/or a mustard.  For my pina colada dog I chose the coconut fruit sauce and the pineapple mustard. The dog then gets constructed and stuffed into a sweet Hawaiian roll.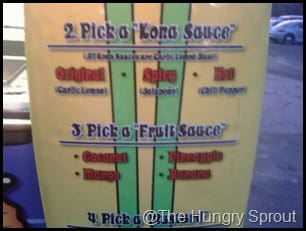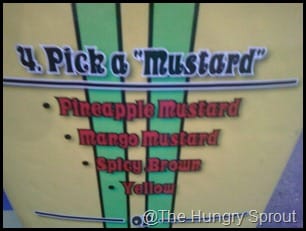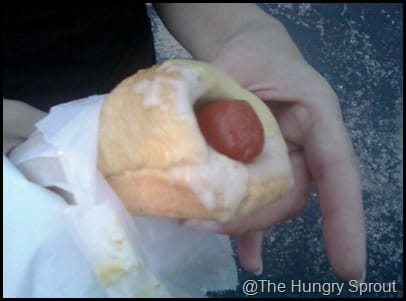 There just really aren't words to describe how delicious this was.  It was simply the best hot dog I have ever had.  I would have never thought to add a coconut fruit sauce to a dog.  I would have never thought to mix pineapple and mustard.  And yet, it just seemed like such a natural pairing after I tasted it.  Genius.  Absolute genius.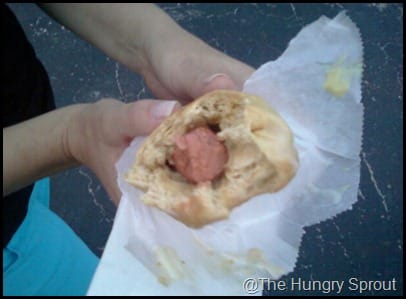 Next time I am getting two dogs.  One with the garlicky lemon Kona sauce and the other with the mango fruit sauce and the mango mustard.  OK-  I will get three and my third will be another pina colada dog.  Yes- that is what I will do.  An absolute 5 out of 5 sprouts.
They move around to the different food truck gatherings around the Orlando area so you have to check the Kona Dog Facebook page to find them.