Sometimes, you find the best spots in a place you would never expect to find one. I found the best little coffee shop called La Vanilla Bean right in the heart of Idaho Falls, Idaho. Idaho Falls is a small town located about 270 miles east of Boise, just on the outskirts of Yellowstone National Park. With a population of just under 60,000 I certainly did not expect a lot of dining options, in comparison to what I am used to in Orlando. However, LA Vanilla Bean was awesome. The kind of place I would love to pick up and move down to Florida.
I went with a fellow Orlandoan blogger, Lisa from Taste Cook Sip so we ordered several things on the menu to split. The food was very good, but we were BIG fans of the coffee drinks.
Lisa ordered The White Chick – a blend of pumpkin spice and toasted marshmallow flavors.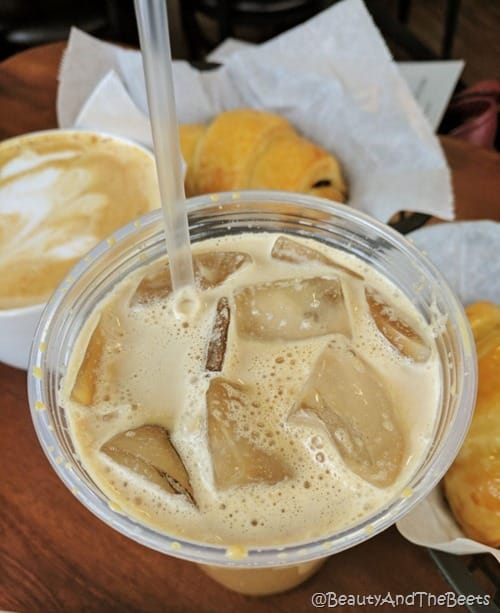 I chose an iced coffee called the Huck Finn – huckleberry syrup and white chocolate mocha. One thing I learned is that this region of Idaho is known for huckleberries. I had no idea, but the mix of berry with white chocolate sounded delicious, and it was.
For breakfast we ordered two different paninis- one was egg, tomato and brie; the other was egg, pesto and mozzarella. Both were great.
We also splurged on fresh pastries – a glazed almond croissant and a chocolate pastry. Again, both were great.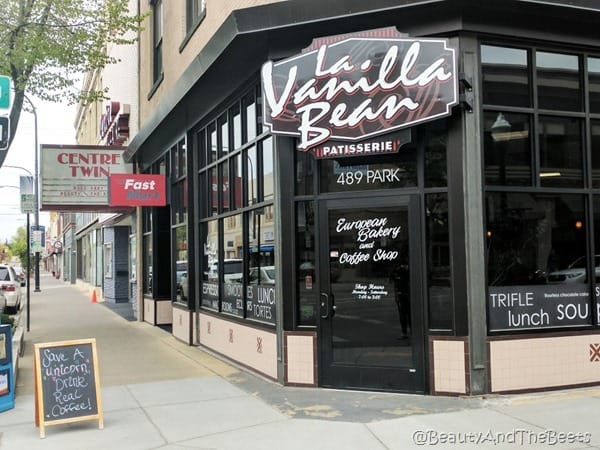 If you find yourself in Idaho Falls, or are simply passing through, be sure to stop and grab a coffee and a croissant from the super friendly staff. An easy 5 out of 5 sprouts.