Here is the final installment of our trip to the south. We are leaving Carolina.
Previous trip recaps can be found at the end of this post.
Our long 11 day trip has finally come to an end. Sadness. It seems just yesterday we packed up the car, kissed the kittens goodbye and headed north to the visit the South.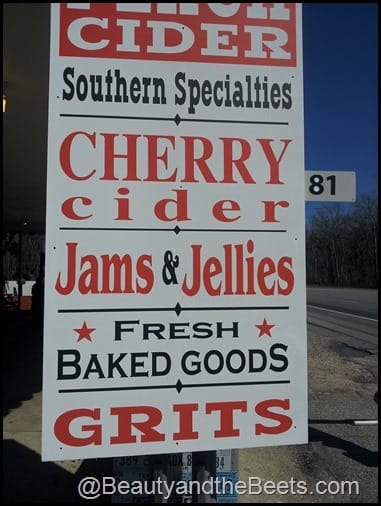 I had one last restaurant on my list to visit- a diner called The Early Bird Diner, a place that was featured on Food Network's Diners, Drive-Ins and Dives. They are famous for their fried chicken and waffles, not that we had any interest in that. I had only one thing on my mind. After spending all this time in South Carolina I still had not tried Shrimp and Grits. This was my chance and it was delicious. Fried shrimp sat in a bowl of creamy grits and topped with a sweet pepper jelly.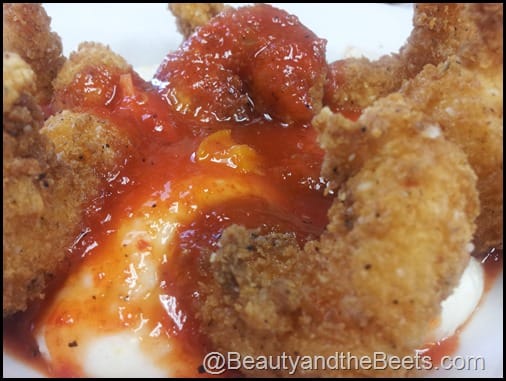 Chad had delicious curried scrambled eggs with veggies. I have never thought of adding a curry flavor to eggs but now I have something easy to make at home to remind me of this trip.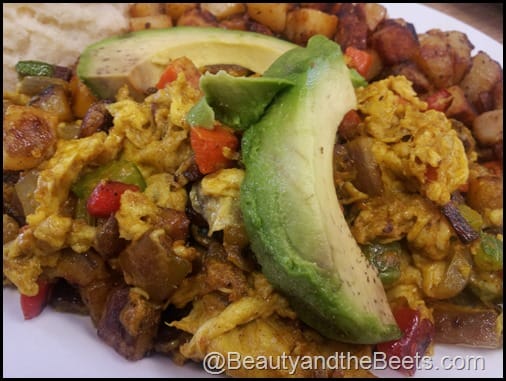 We returned to our hotel, packed up the car and soon we were bidding a fond farewell to the hotel and Charleston.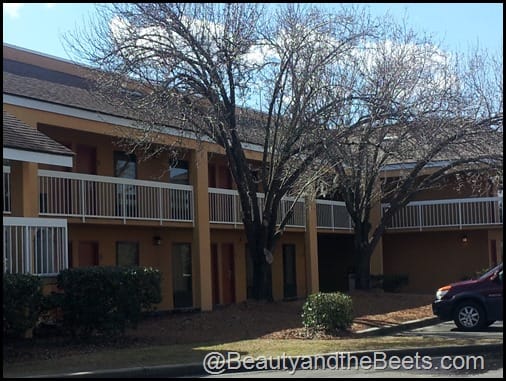 We couldn't leave South Carolina without one last stop at the Carolina Cherry Company located in a town called Yemassee. A cute little roadside shack with homemade fruit cider, jam and preserves. We ended up with a jug of Blueberry Cider. Yummmmmmm………
As we headed towards Florida we had a few last glimpses of the marshy land we both love that is so characteristic of the Carolinas and Georgia.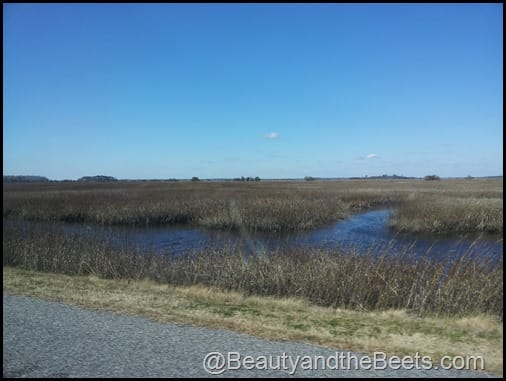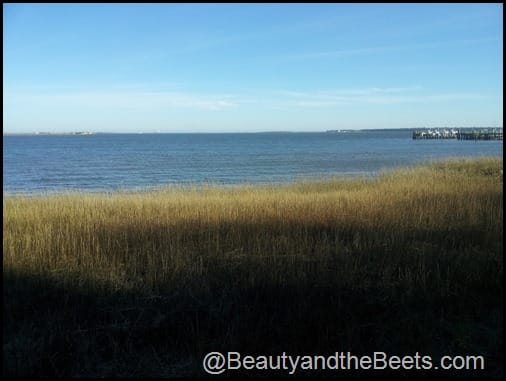 It's good to be home but I am also ready to be back in the Carolinas eating pimento cheese sandwiches and sipping on Cheerwine.

So that's it- that is the entire series of round ups with our trip to Georgia and South Carolina. While we didn't take the time to do a lot of touristy things, we certainly had our fill of Southern fare and some really great food. I have a lot of recipes to work on to recreate all that delicious fare. I am already working on my next list of restaurants for the next trip…who's in?
Recaps from the trip so far:
1. The Day the Lights Went Out in Augusta
2. The Cockaboose Railroad and Vegan Food in Columbia, SC
4. Myrtle Beach- Ferris wheels, the Beach and Donuts
5. Leaving Myrtle Beach before the storm
6. The Great Ice Storm of Charleston
7. Charleston- Brussel Sprouts, Mansions and Cheerwine