This is another recap of our trip to the South. Leaving Myrtle Beach before the storm.
Previous recaps of the trip can be found at the bottom of this post.

Myrtle Beach was fun. The day Chad worked he was done early enough that we were able to go grab some dinner at one of those drive thru hibachi places. I was pretty fascinated with the concept of a drive thru/counter service hibachi restaurant like the one we ate at called JimmyZ Hibachi. And we really liked the fact we could get Mahi Mahi, tuna, scallops and salmon there unlike the usual steak or chicken choices at most Hibachi places.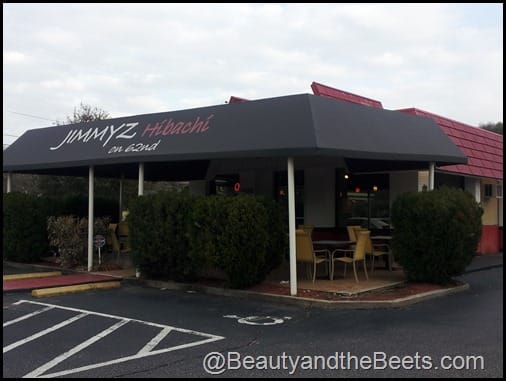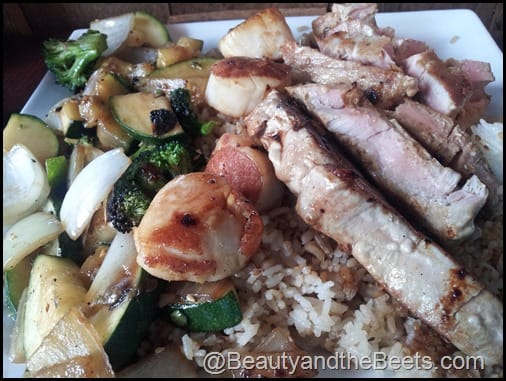 The morning we were scheduled to leave Myrtle Beach it was cold and rainy. Most of the state was expecting a big winter storm. Though we wanted to get out of town and begin our trek south to Charleston, we first went to the Woodhaven Pancake House across the street from the hotel where I had a delicious Reese Peanut Butter Chocolate Belgian Waffle. Don't judge me. I had completely abandoned my healthy diet at that point.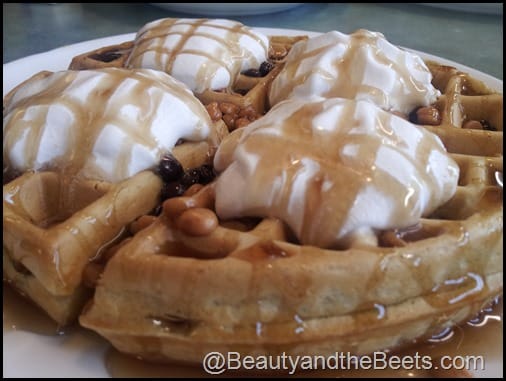 We took one last drive to see the beach and I found my new house in my new neighborhood before we left town.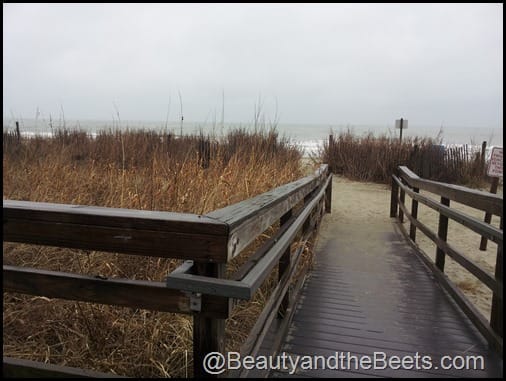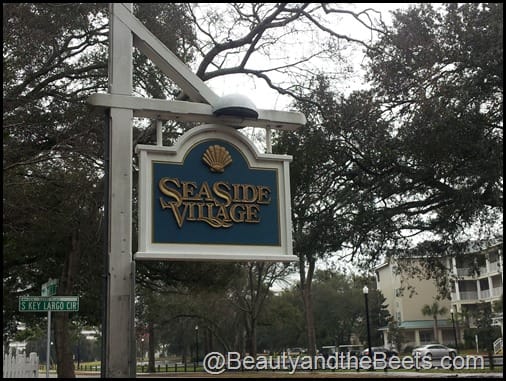 Do you like my new house? (Hey, a girl can dream- it's the perfect cozy size for us and just a bloc from the beach.) And yes- all the grass is brown there this time of the year.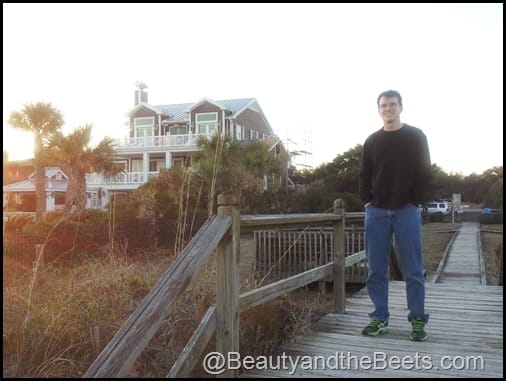 The drive from Myrtle Beach to Charleston (the last stop on our whirlwind tour) was about two hours through the marshland and the Francis Marion National Forest. And I found the Fresh Market on Pawley's Island.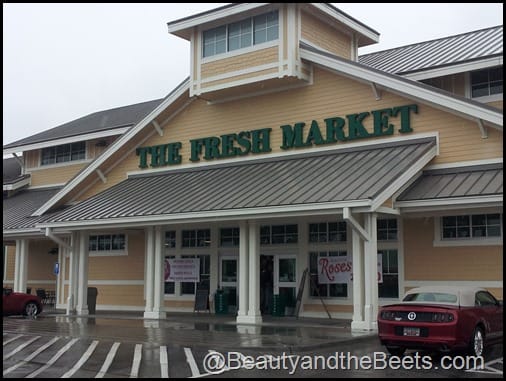 We did make a stop at a golf course called Caldonia Golf and Fish Club, also in Pawley's Island. A very pretty course and clubhouse. I could see myself on the porch sipping lemonade while I watch Chad play out the 18th hole from my cozy rocking chair.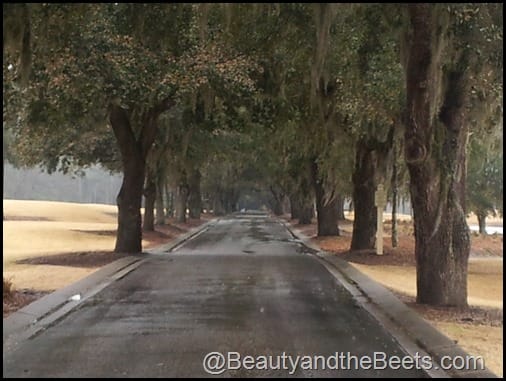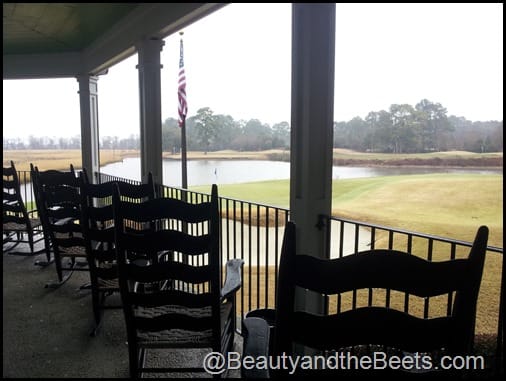 Chad had played here years ago and wanted to revisit it but we had no time for golf. Plus it was in the low 30's and rainy, though that didn't stop some die hard golfers from teeing it up.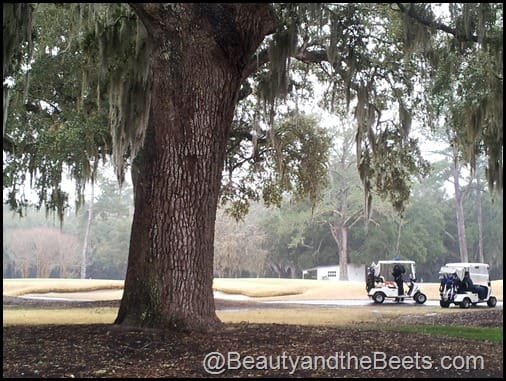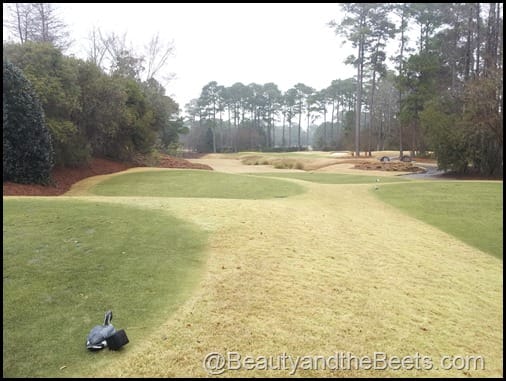 As we arrived in Charleston I wanted to find a restaurant I had read about that was focused on The Food Network called Jack's Cosmic Dogs. They claimed to have the best hot dogs on the planet but from doing my research I knew they had both Vegetarian dogs and a carrot dog. We had both but the Tofu dog tasted so much like the real thing I had to ask twice of they had made a mistake and served me beef. I was told they are asked that all the time. The tofu dog is made by Kelloggs and is unbelievable.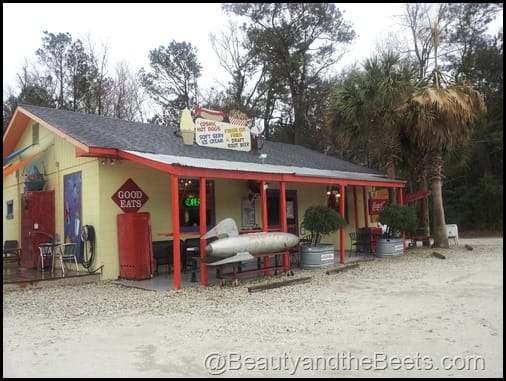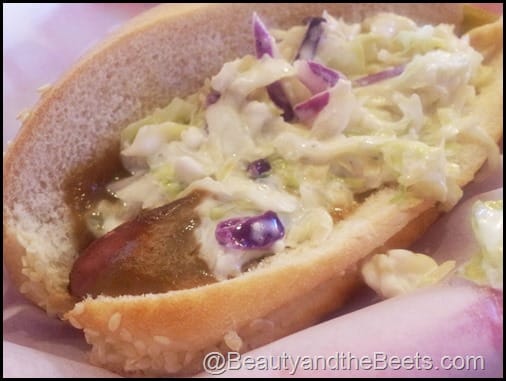 We were just ready to get to the hotel after lunch. It was raining harder and the temperature was dropping quickly.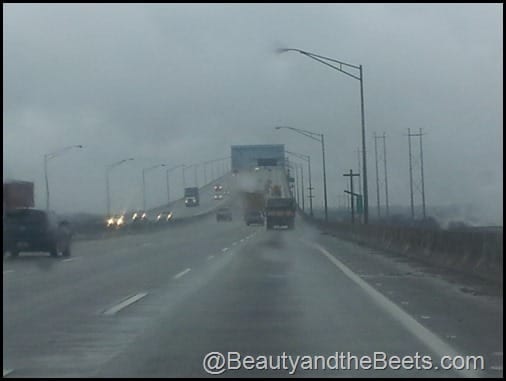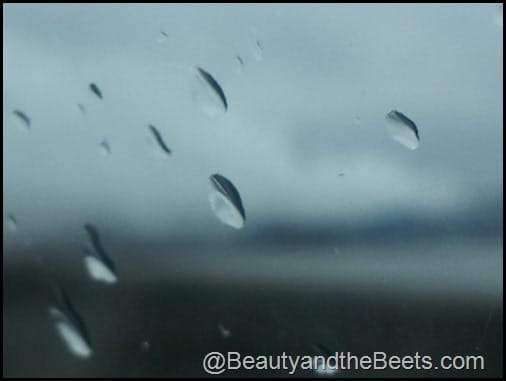 We ended up at a Quality Inn in North Charleston as part of Chad's corporate hotel program. This was the fourth of the four hotels we were staying at during the trip and we once again got lucky with a clean and updated hotel. This hotel even had a hot breakfast and coffee bar available to us every morning.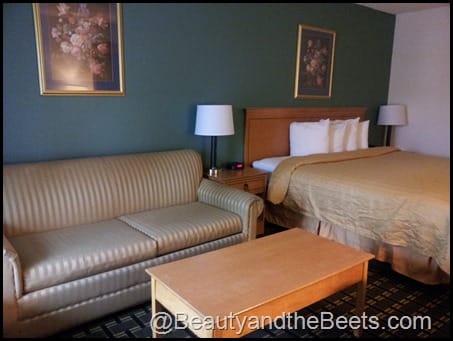 As we settled into our room, we started watching the Weather Channel. The cold rain was about to turn freezing and icy here in an area that rarely experiences real winter weather. I am not sure if anyone knew what to expect but we were about to find out…..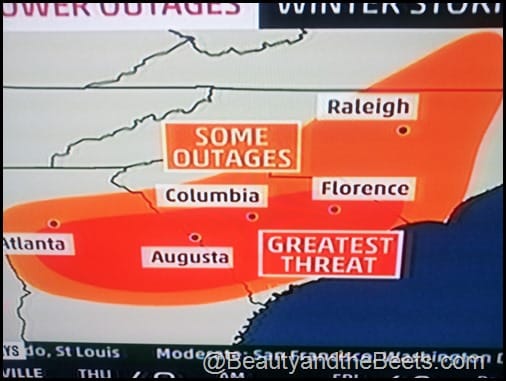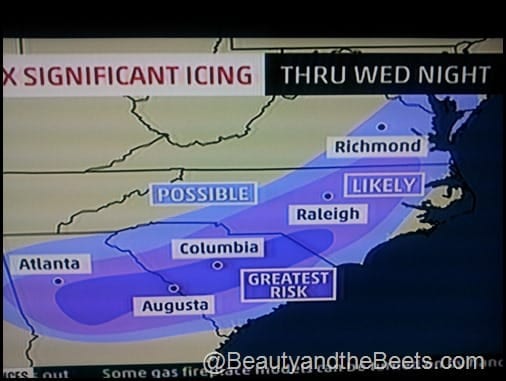 And it got ugly….

Recaps from the trip so far:
1. The Day the Lights Went Out in Augusta
2. The Cockaboose Railroad and Vegan Food in Columbia, SC