If you are looking for a fried fish shack, this is the place for you.  If you are wanting something a little healthier keep looking.  Not that the food was bad- it was just typical of a battered, breaded and deep-fried type of food shack you would find on the beach.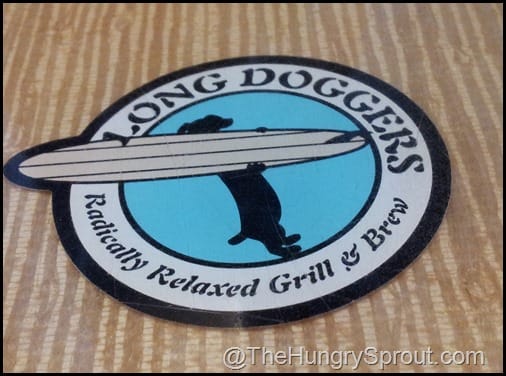 I knew what I was getting myself into.  I have a weakness for fried clams. Though I try to eat healthy most of the time, there is nothing like being at the beach and ordering up a plate of those crispy, chewy, little golden nuggets of clam goodness.  Serve mine up with fries, coleslaw and a side of cocktail sauce and I am a happy beach-going clam eating camper.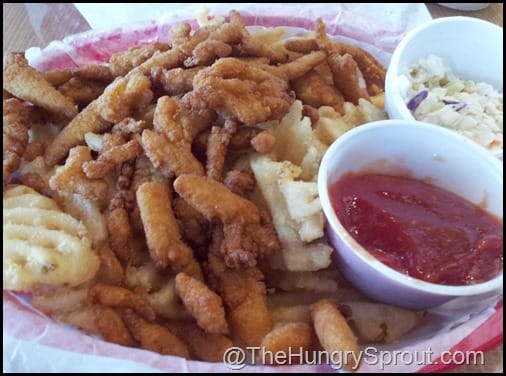 Long Doggers serves a nice basket of fried clams for $7.99.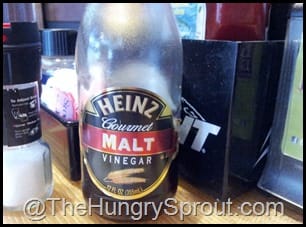 I certainly cannot complain about the size- way too much food for little ol' me.  Tasted just like any other place serving fried seafood.  But still good.   A sign of a decent fried seafood shack is when they have the malt vinegar that is MUST for fried seafood and fries.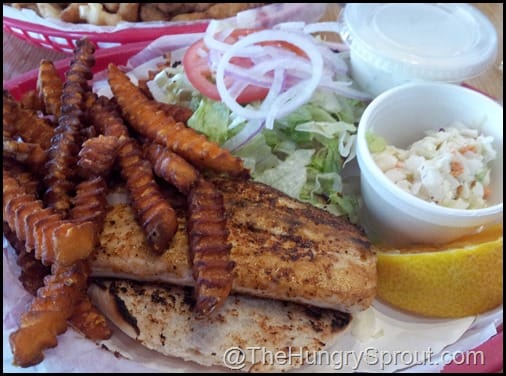 Chad, however, ordered the blackened Mahi sandwich.  At first glance, it looked tasty.  Served with the usual lettuce, tomato, onion and coleslaw, he had also ordered the sweet potato fries as his side.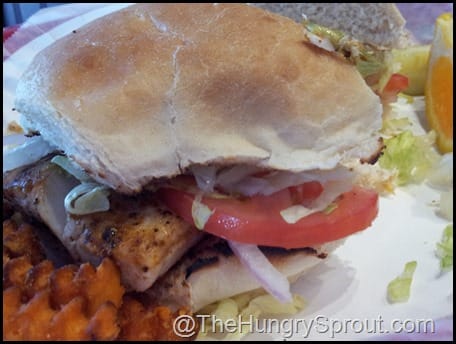 He liked the crinkled sweet potatoes. However, he made a comment about the bun on his sandwich being very doughy.  Doughy?  Yes, doughy- as in a little undone and chewy.  I would bet that Long Doggers isn't baking their own bread and that is just how it was delivered by the supplier.  Hmmmmmm…….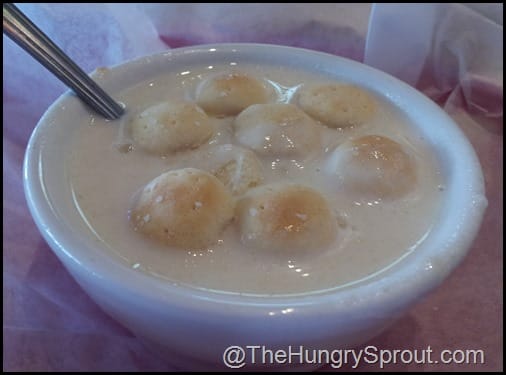 I also had a cup of clam chowder (the white New England version) but I really did not care for it.  I have had better soup out of the red striped can.  For all I know, that was the stuff out of the red striped can.  Very weak and watery.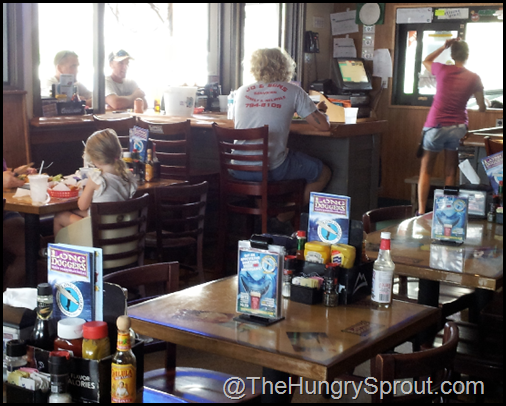 The place was very small.  I was told there was an inside air conditioned area. Only a handful of tables sit inside the "air-conditioning" and they have a larger outdoor space (where the tables overlook the parking lot).  We chose to eat inside since it was August in Florida.  However, the space inside was "air conditioned" by a large open window near the bar area inside.  The inside "air conditioned" space was actually hot, stuffy and uncomfortable.  We ate rather quickly so we could at least get back into the air-conditioned comfort of our car.  That is one of the bad things about living in Florida- it gets very very hot in the summer, but that is why 99% of the places you go have nice cold air-conditioning indoors so the summer is bearable.  For that reason alone, we would not return here.  If I wanted to eat in the heat I would have sat outside.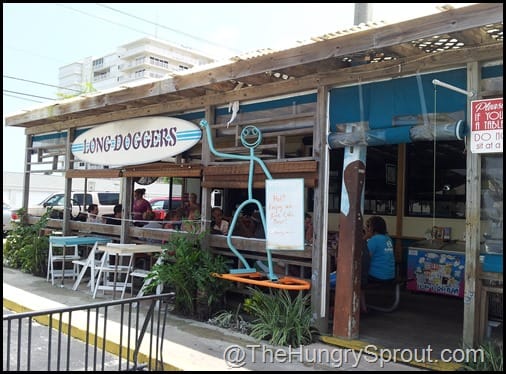 I will say this- as a fried fish place it was decent but not a place for anyone on a special diet- or anyone who likes to eat their vegetables.  Cocktail sauce and coleslaw is as close as I got to eating my veggies.
On the middle of a Monday afternoon the joint was pretty busy so they must be doing something right.  They appear to have a lot of regulars as the servers seemed to know many of the patrons.  Maybe if we lived locally we would give this place another chance. There are 4 other locations in the Cocoa Beach area with a new spot in Viera coming soon.  3 out of 5 sprouts.