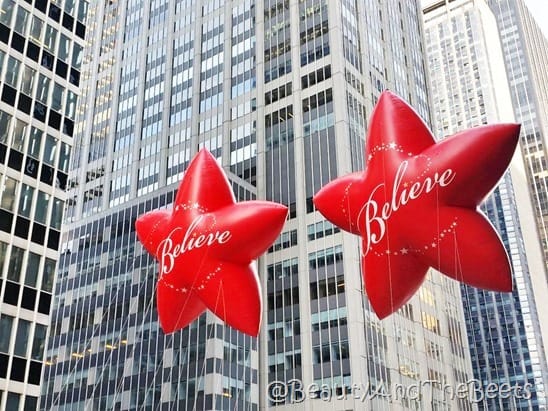 Ever since I was a youngster the Macy's Thanksgiving Day Parade has been a tradition in my house. Growing up we watched it every Thanksgiving morning. Once I moved out of the House of Mom I would still spend my Thanksgiving mornings in front of the TV. The parade is just a tradition for so many of us.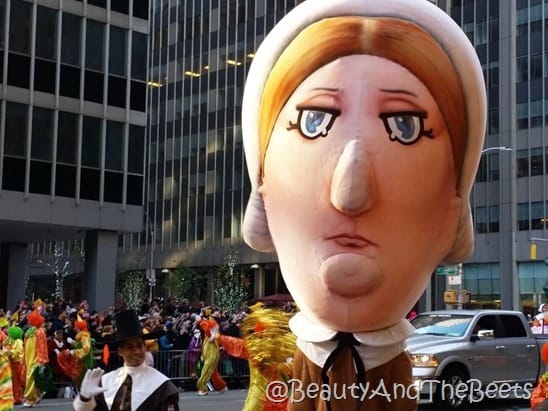 Well, this year I decided to fulfill my lifelong dream of seeing the parade up close and in person. And quite frankly, I got quite lucky. This year it was 15° warmer than normal which was nice for this Floridian.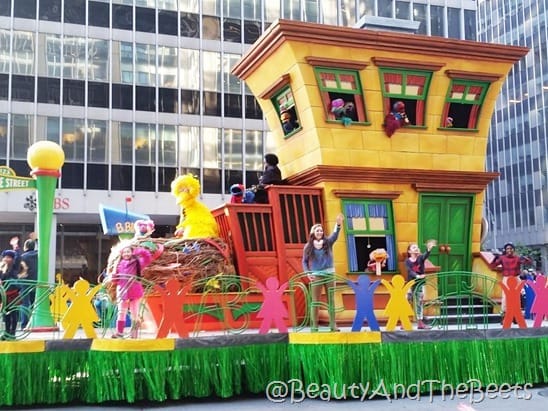 Chad and I got lucky finding a spot to see the parade as well. While most people flock to Herald Square and Macy's to catch the performances, we knew that the best seats there require special tickets, tickets that are only usually reserved for Macy employees and worldwide press. We made our way over to 6th Avenue, just south of Central Park where the parade was kicking off. We arrived at 7:30 am and the streets were already quite packed. I learned the up front spots are taken by 6am. However, we found a group of people who brought their own chairs so we decided to camp out behind them and it worked out perfectly. And we were one block north of Radio City Music Hall- how iconic is that?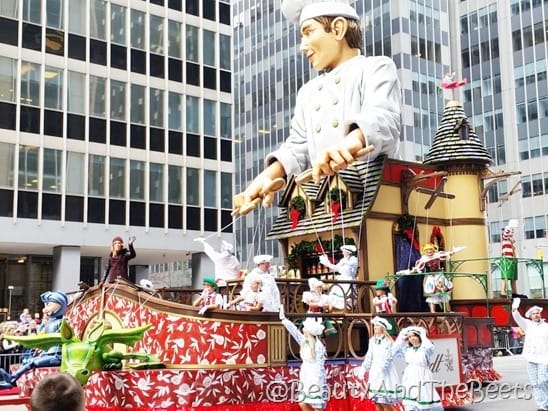 Anyhow, it was a balmy 47° by the time we settled into our spot and the temperature was expected to rise to 60° later in the day. However, the longer we stood waiting for the parade to start, the colder it was seeming to get!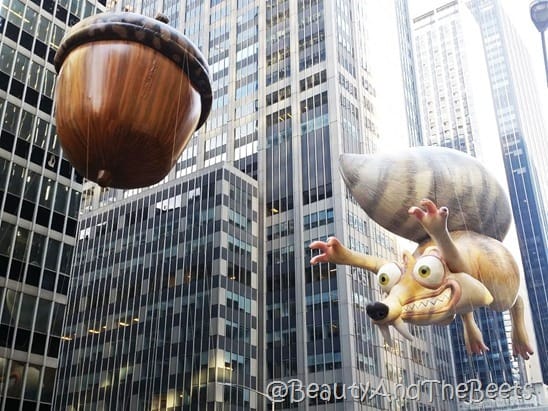 Though the parade started at 9am in Central Park, it was a good 40 minutes before it reached us at Radio City Music Hall. Though our toes were frozen and our ears were numb, it was well worth the wait. There was not a clown, band member or confetti thrower in the parade that wasn't having the time of their life.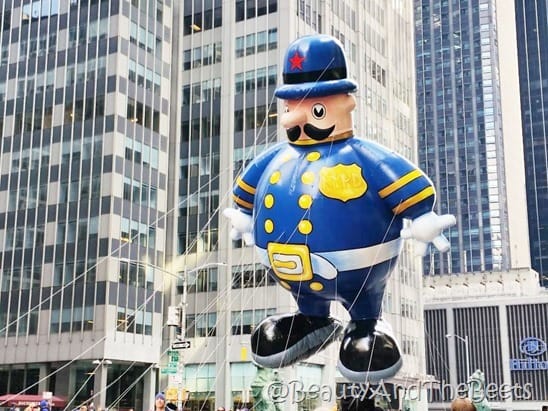 The costumes were colorful, the balloons were fascinating and the crowd was crazy with joy. Though I highly doubt I would fight the crowds to do this again, it was truly magical and an amazing experience.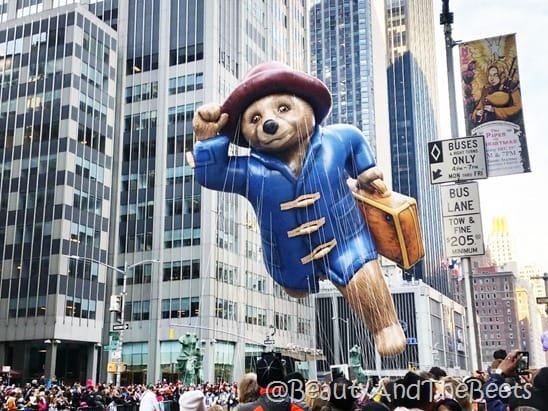 So my tips to you if you plan on seeing the parade in person someday-
1. Unless you have a ticket for the stands, don't even bother trying to find a spot near Macy's and Herald Square. Definitely try your luck anywhere on Sixth Ave.
2. Plan to arrive early. Most people I spoke with were scoping out spots at 6am.
3. Bring a portable chair and dress very warmly! It gets really cold standing between the tall buildings.