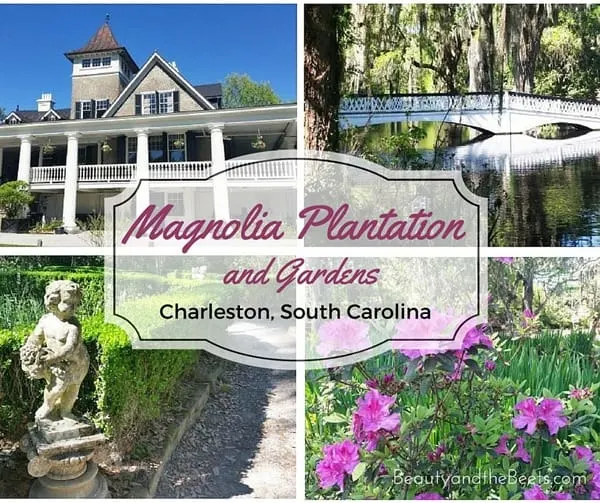 While spending a week in Charleston recently, Mr. Beet and I marveled at the number of historic plantations in the area. A few are still working plantations producing tea and wine, while others have been turned into museums showcasing Charleston's rich history. Mr. Beet and I recently spent an afternoon at the Magnolia Plantation and Gardens, a 464-acre attraction located along the Ashley River, just northwest of historic downtown Charleston.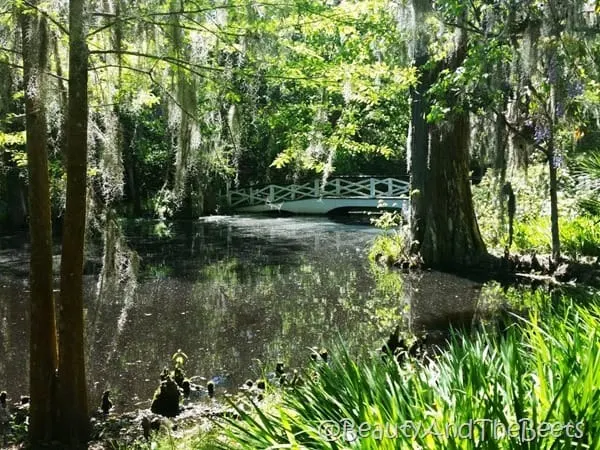 Admission is $15 which includes a self-guided tour through lush gardens, entrance to the petting zoo and access to the 4-story wildlife tower. There are other attractions available for an additional charge including guided tours of the old rice fields, the swamp and the incredible Plantation house. We paid just the general admission, figuring we could buy an additional tour if we wanted later. However, between the zoo and the gardens, we spent hours on property and never made it to any of the guided tours. I also want to state that I was not compensated for this post, I was not approached for my review and not asked to write this. This is entirely an attraction Mr. Beet and I were interested in seeing.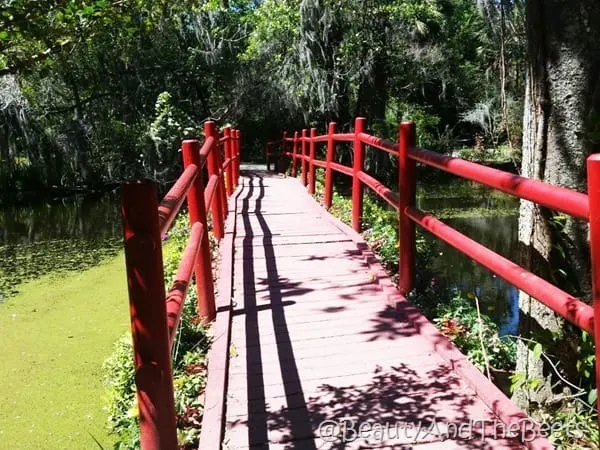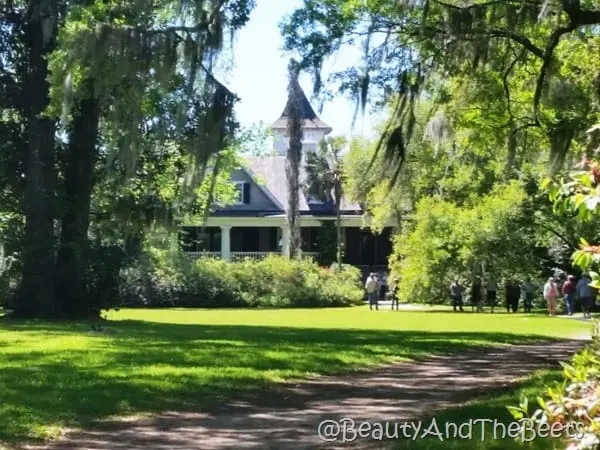 We first entered the petting zoo and this was one petting zoo I have never seen before. Deer, goats, peacocks, roosters, turkeys and swans just co-existed and walked around out in the open, greeting visitors. I was especially intrigued by the peacocks as I have never seen one so up close.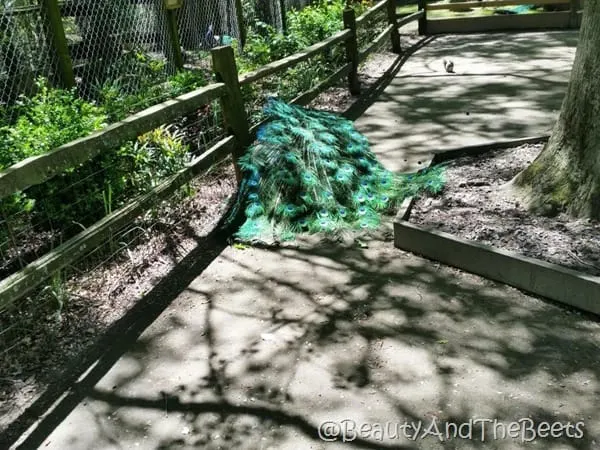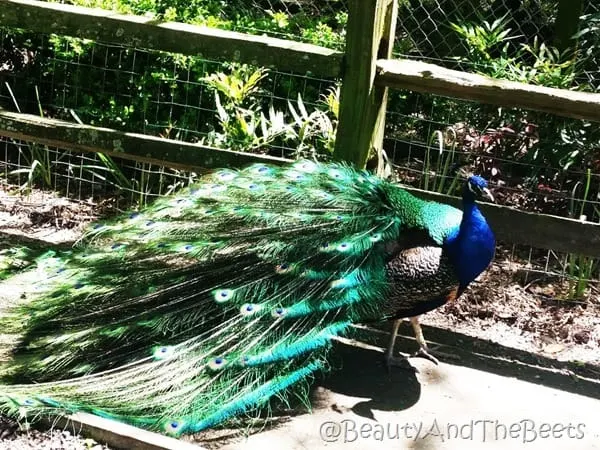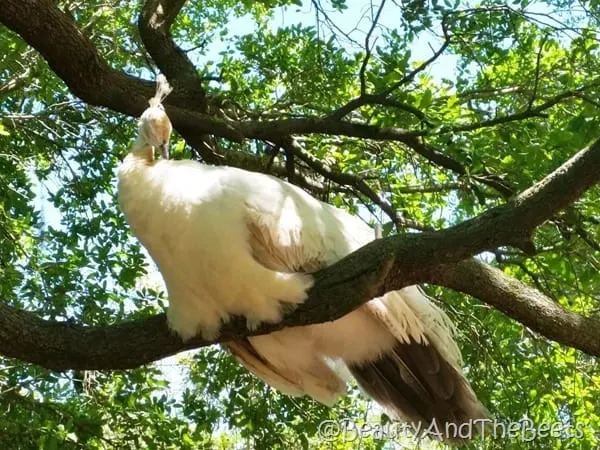 I cautiously approached a goat relaxing on a tree stump and within minutes, Lilly the goat and I were taking selfies, laughing and exchanging life stories.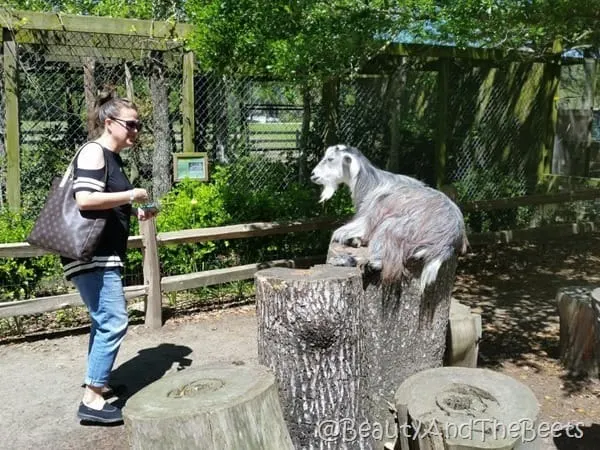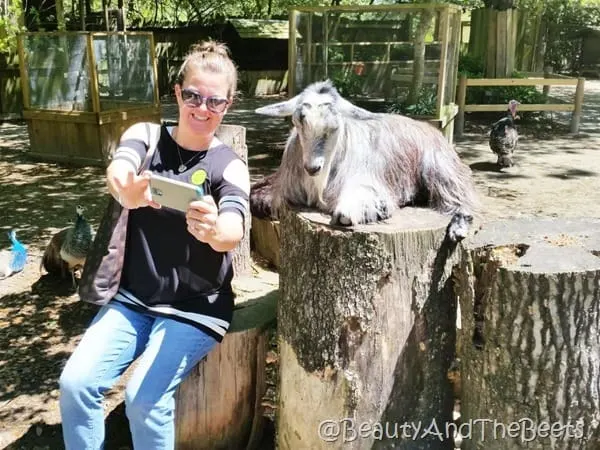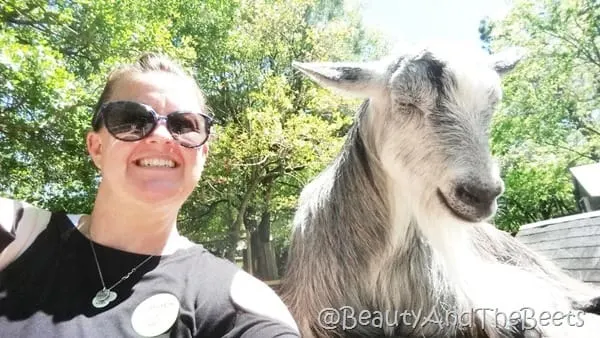 And I had her friend Abby the goat eating out of my hand.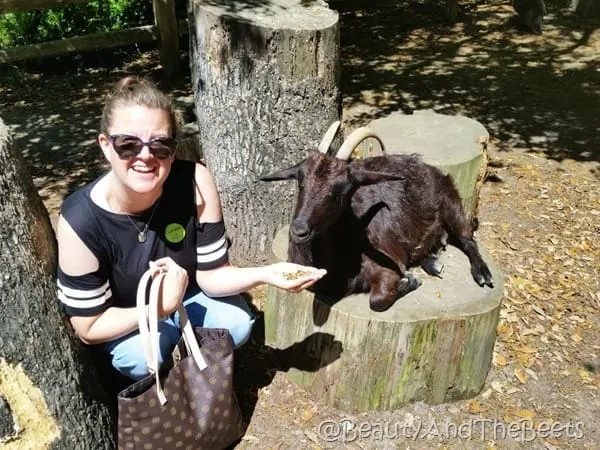 Perhaps the one who stole my heart though was Gracie the doe. I had a handful of seed for her but she was more interested in licking my face and head than eating. Friends for life.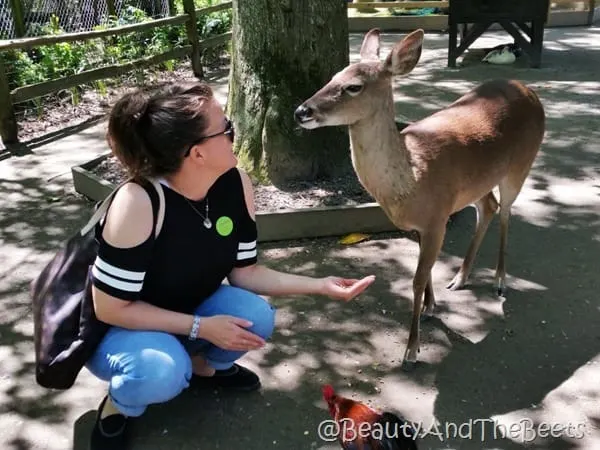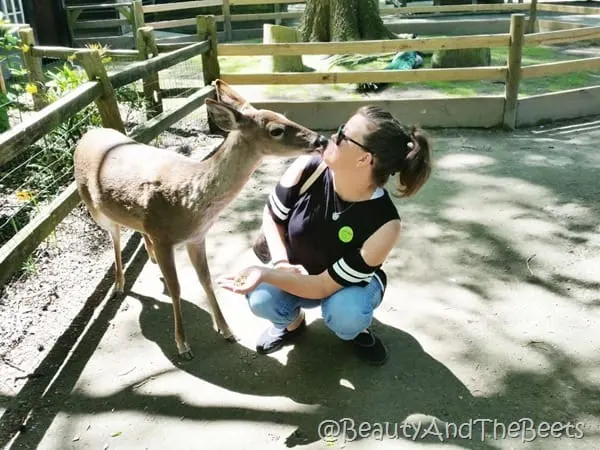 And the bunnies, the most adorable little bunnies. Mr. Beet would not allow me to add to my own little zoo at home or these two little white snugglies would have been mine.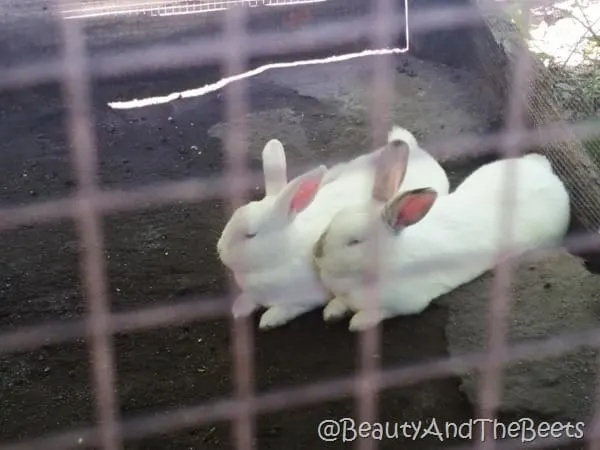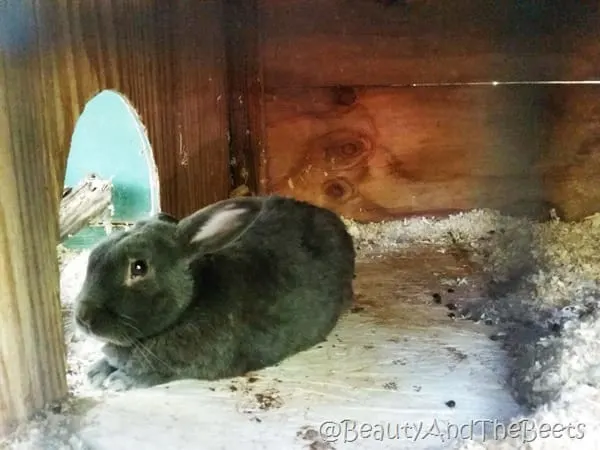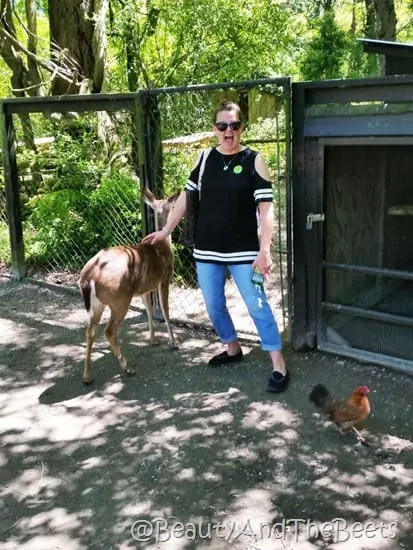 After spending a good hour in the zoo, it was time to say goodbye to my new friends and explore the pathways through the gardens. At the entrance you are given a map of the gardens, with a path numbered 1-24. Signs guide you along the way if you choose to follow the numbers. Each number corresponds to a particular area of the gardens such as the indoor tropical garden and the Biblical gardens. In total, there are over 14 miles of pathways winding across bridges and through swamps and cypress knees.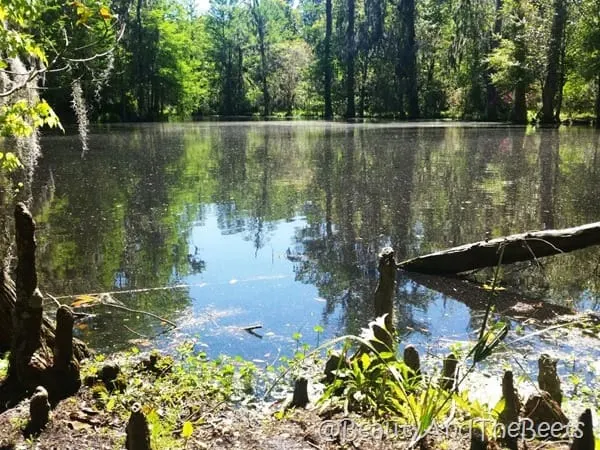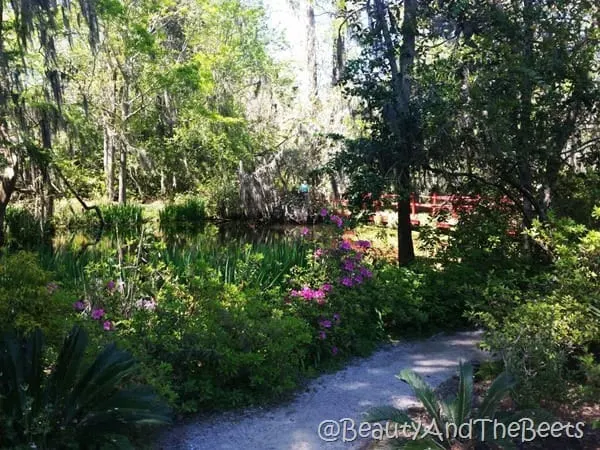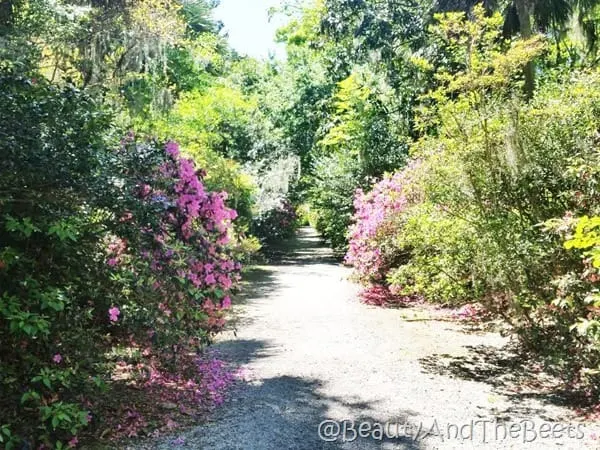 I am not even sure how many hours we spent walking through the pathways and gardens, there was something to see at every turn.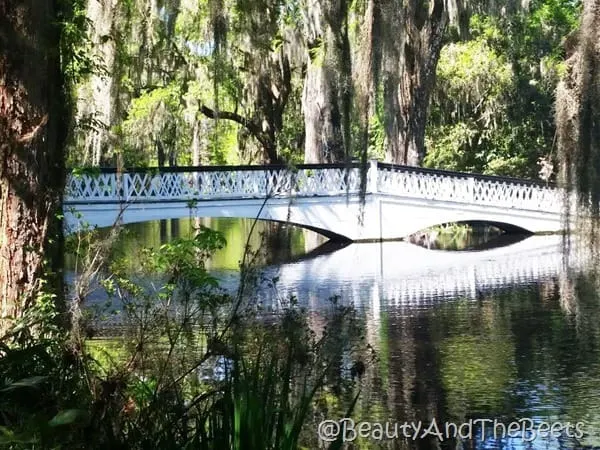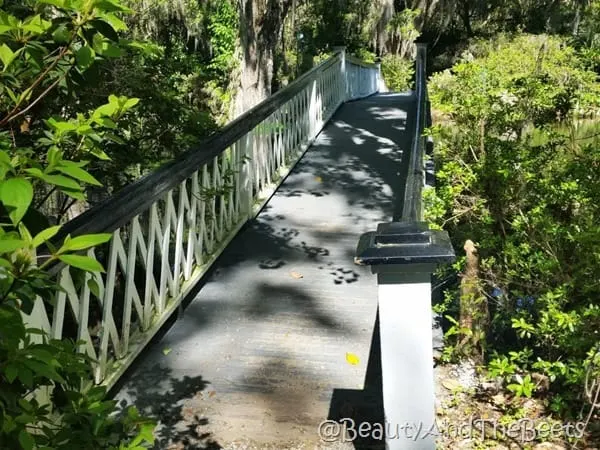 Gorgeous flowers.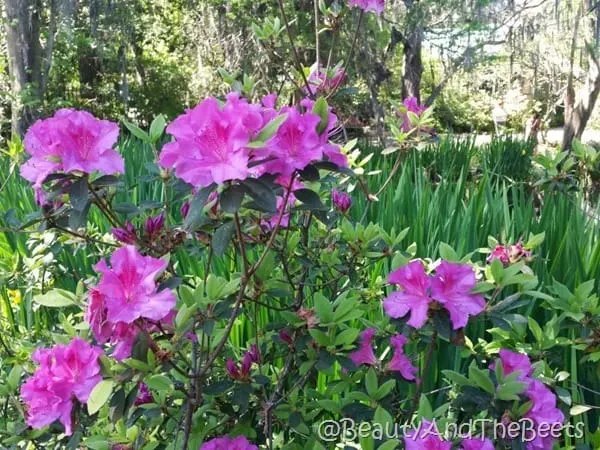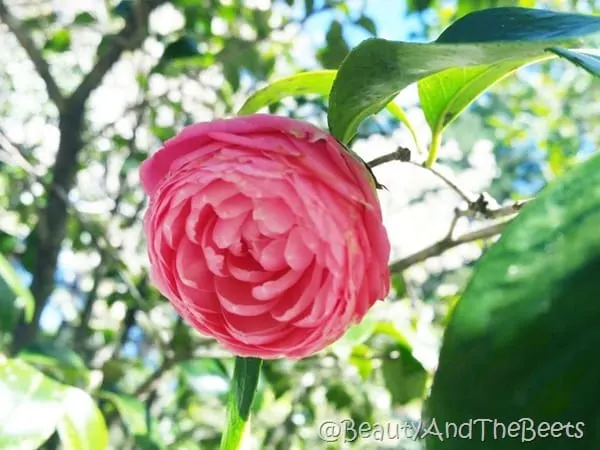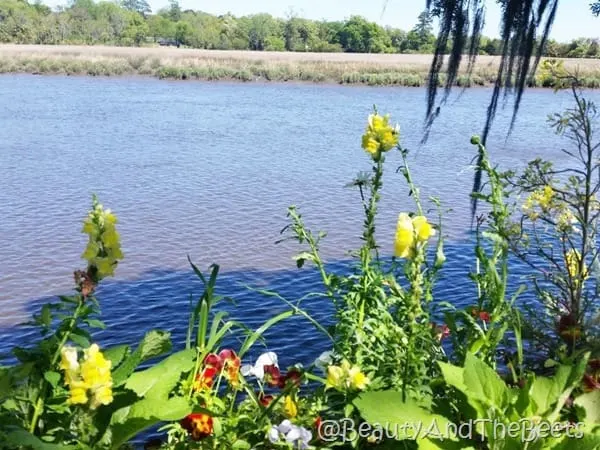 Exotic animals in their natural habitat.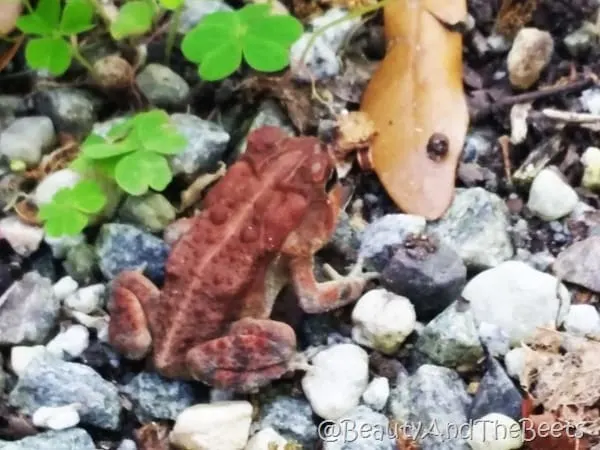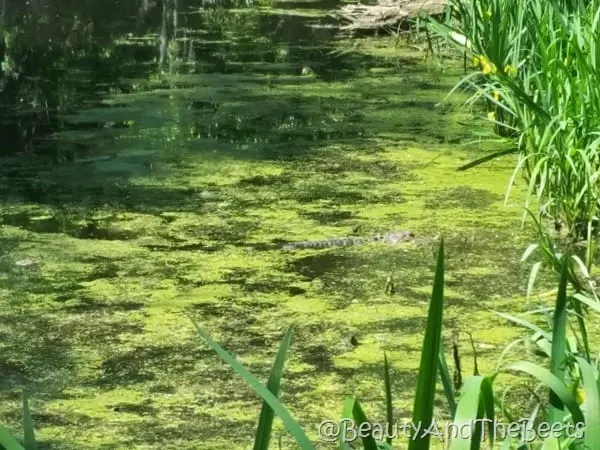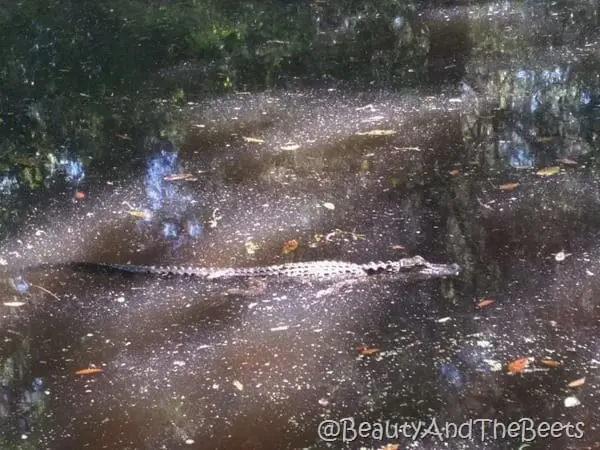 Beautiful statues.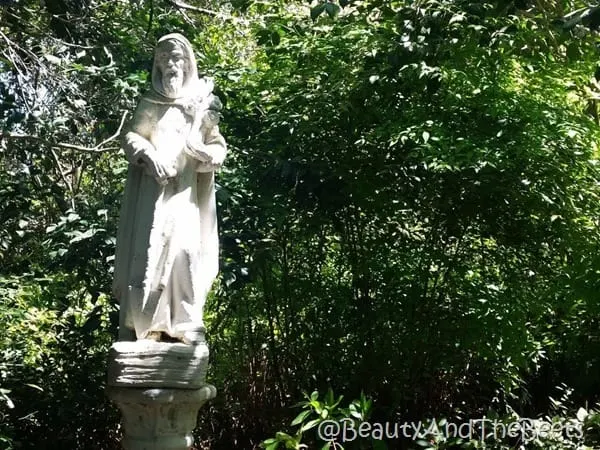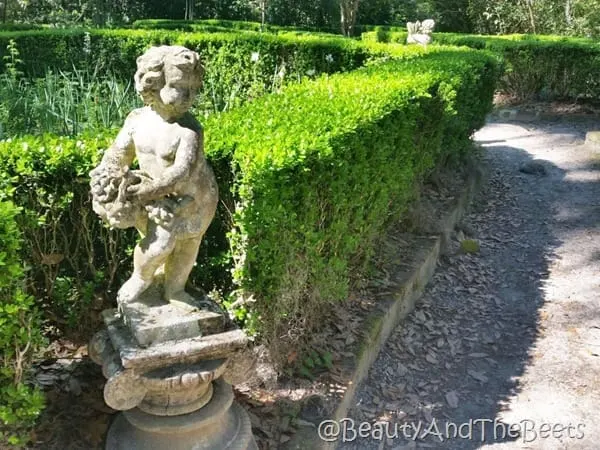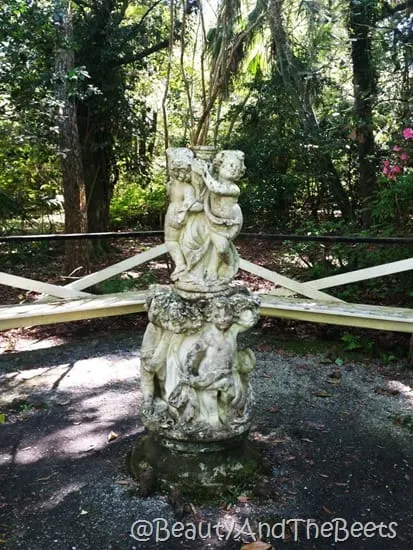 We climbed to the top of this 4-story observation tower to survey the old rice fields along the river. And we saw more alligators.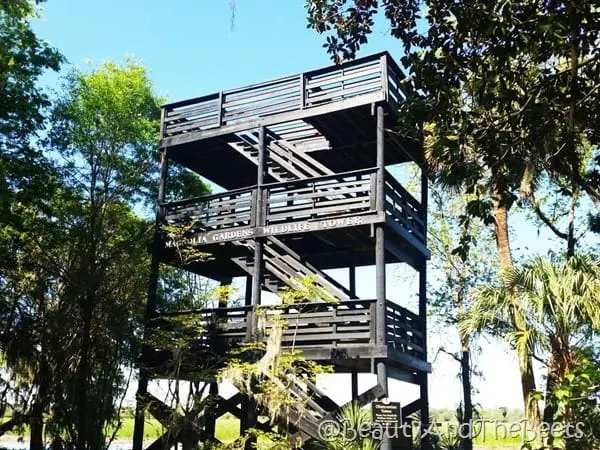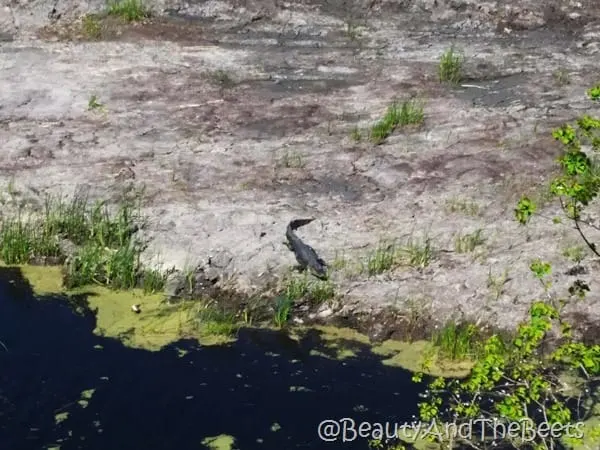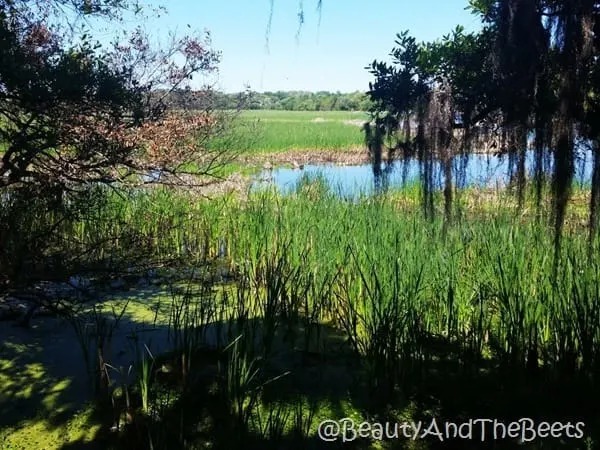 The property was established as a rice plantation in the late 1600's but today serves as a tourist attraction. Between Bob-o-links, or rice birds who ate the crops and the end of slavery, it was hard to keep the plantation operating. The rice cultivation completely ended once human labor began to be replaced by machinery. In the late 1800's, the gardens were opened to the public and admission was charged to continue the upkeep of the property. Today, Magnolia Plantation and Gardens is listed on the National Registry of Historical Places and remains one of Charleston's most visited attractions.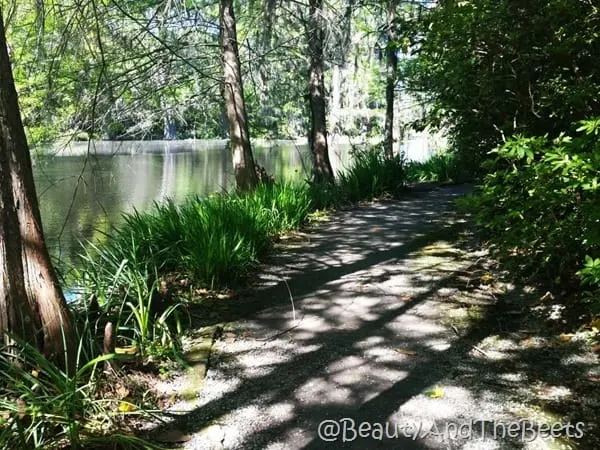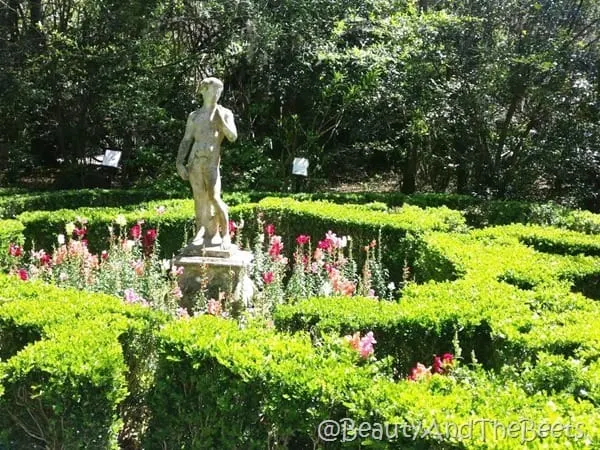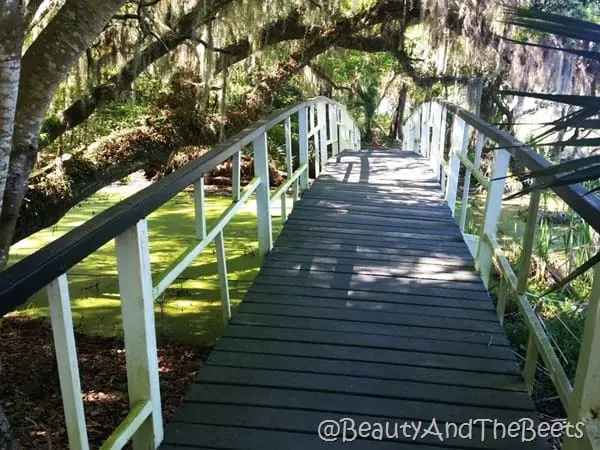 It is very easy to spend an entire day here as there is also a snack area offering Southern specialties like wraps, sandwiches, salads, ice cream and tea. There a plenty of options for all diets and there is even beer and wine.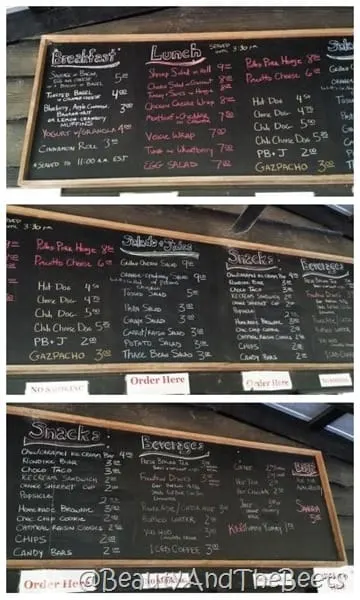 All in all, we enjoyed our day here and we will return to see some of the other tours the next time we are in town.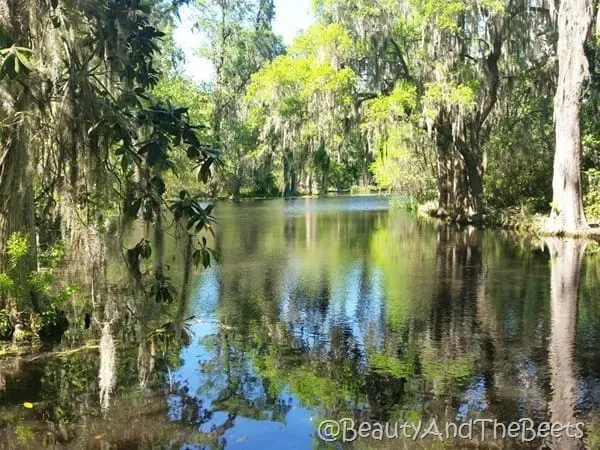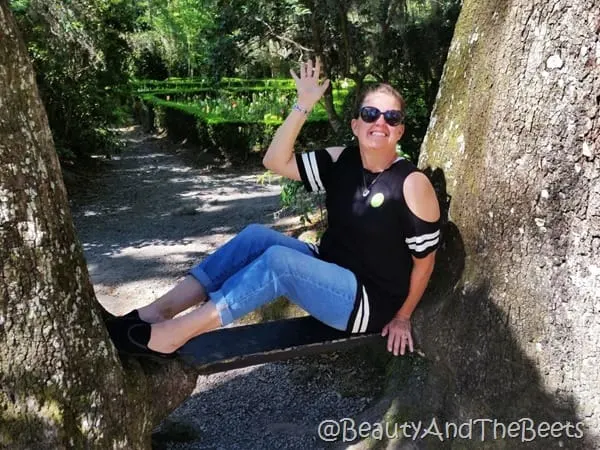 For more information including hours, location and prices, please visit the Magnolia Plantation website. (FYI- there is a Groupon currently available for savings on general admission.)