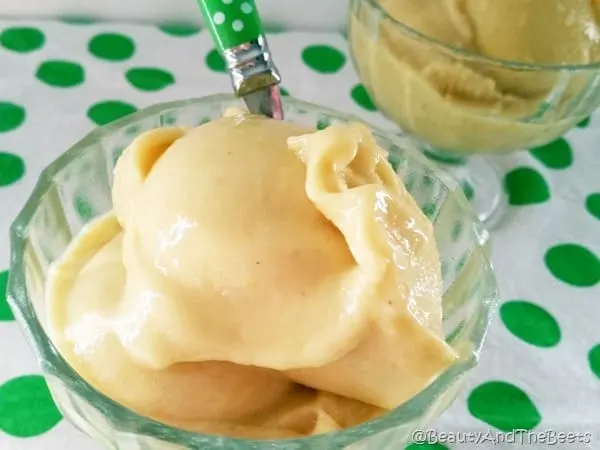 If there is one treat that screams summer, it would be something frozen – ice cream, frozen yogurt, sorbet…….but what about whip? What exactly is whip? Well, it is similar to ice cream, except that it isn't churned to incorporate air. It isn't frozen yogurt, because well, it doesn't contain yogurt. And it certainly isn't sorbet since it does contain cream and milk. It's whip. Fruit, cream and milk..whipped in a food processor or blender, something that doesn't churn air into the final product. So, to celebrate summer, I whipped up a batch of Mango Banana Whip. And it was so easy.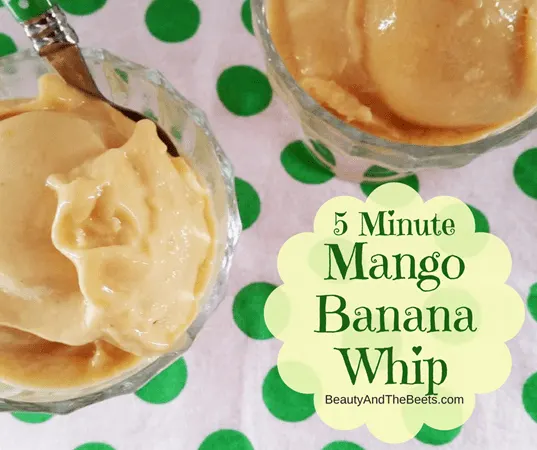 Five minutes. That is all it takes. I actually made a non-dairy whip and it turned out quite well. I personally do not keep dairy in the house, we drink Silk Cashew Milk and in my coffee I use Silk Almond Creamer. I highly prefer the Silk brand over other non-dairy brands because the Silk brand does not use carrageenan in its milks and creamers. And while the jury is still out on the good or bad factors of carrageenan, I just prefer to not bother with it.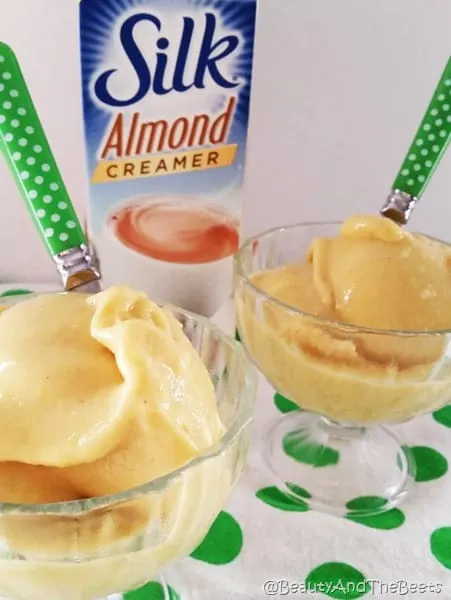 And Silk makes a Vanilla Almond Creamer so it is so perfect in coffee. However, I was invited by the Silk brand to create a recipe with their creamer. Well it being summer, it's hot and I wanted to make something refreshing. Frozen whip has been slowly making its way around the internet, the most famous of whip being the pineapple version you can find at the Disney theme parks. And while pineapple is such a popular fruit in the summer, I thought maybe I would try to make my own whip using what I already had in my freezer, in this case I had frozen bananas and mangos.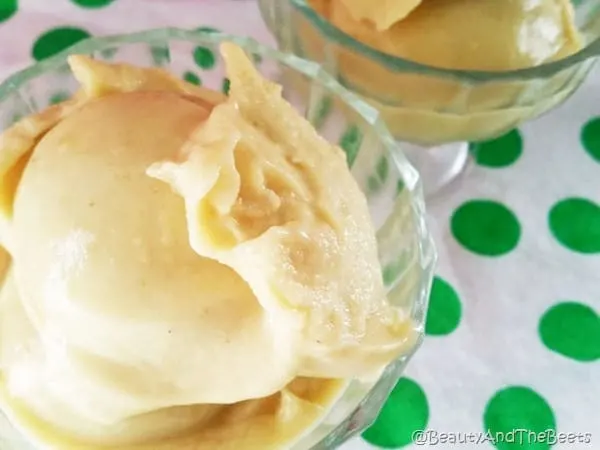 Fruit whip is very easy to customize, you could really use any fruit you desire- from frozen strawberries to blueberries to pineapple and mango. It's all versatile and like I said, it takes 5 minutes in the food processor. What flavor are you going to make?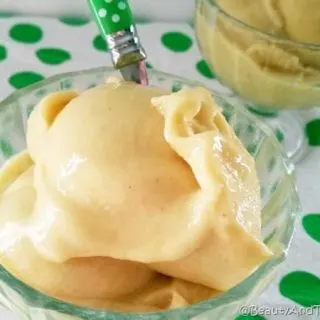 Mango Banana Whip with Silk Creamer
Silk Almond Creamer makes this 5 minute whip extra thick and creamy.
Ingredients
3/4 cup Silk Almond Vanilla Creamer
3/4 cup Silk Cashew or Almond Milk,, unsweetend, plain or vanilla
1 banana,, sliced and frozen
16 oz. frozen mango chunks
Instructions
Add all ingredients to a food processing bowl. Process for up to 5 minutes, until the mixture is smooth and creamy.
Divide whip into four serving dishes and serve immediately.
Pin this recipe for later:

*This is a sponsored post by Mambo Sprouts. I have been compensated for this post, however, all opinions regarding the product are my own.