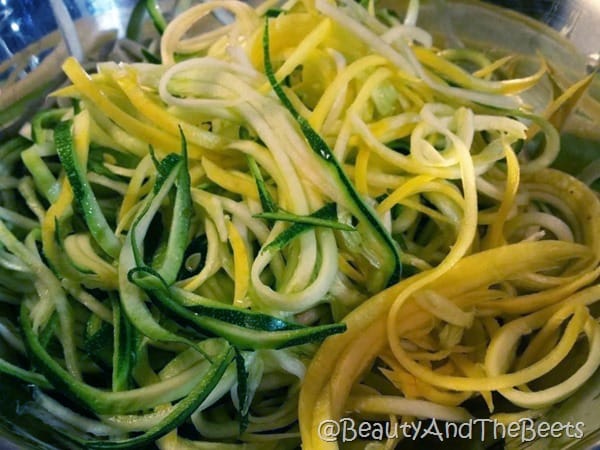 One thing we love around here is pasta…and veggies. Such a simple combo, just throw together and go. Like a little black dress.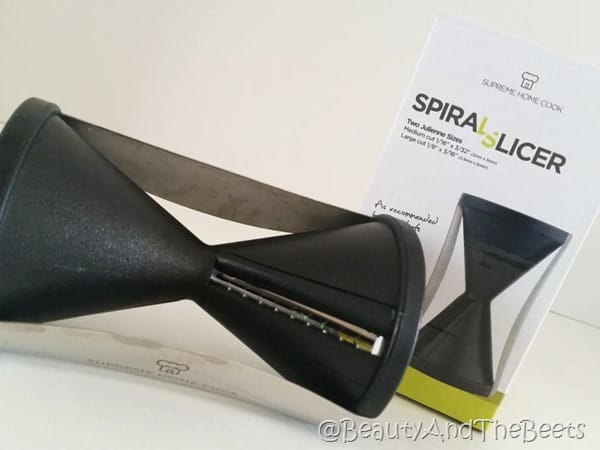 We love to try all kinds of gluten-free pastas- corn, rice, black bean etc. but one that has been on my bucket list for a long time is Zucchini Noodles. I finally decided to buy this little gadget- the Supreme Home Cook Spiral Slicer
(about $10 on Amazon <—this is my affiliate link).  The spiral slicer is really easy to use and spirals about anything. I used zucchini and squash for my "pasta" and I loved the results.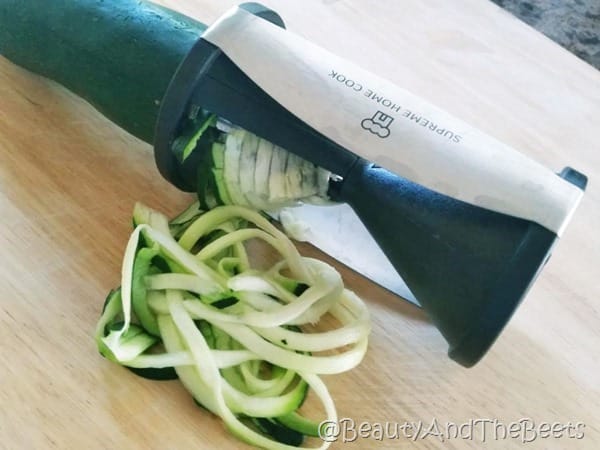 Mr. Beet was skeptical- although he loves just about anything that is made with vegetables, could they really substitute for hearty pasta noodles? Well, I think in the end we were both quite pleased with these Mediterranean Zucchini Noodles.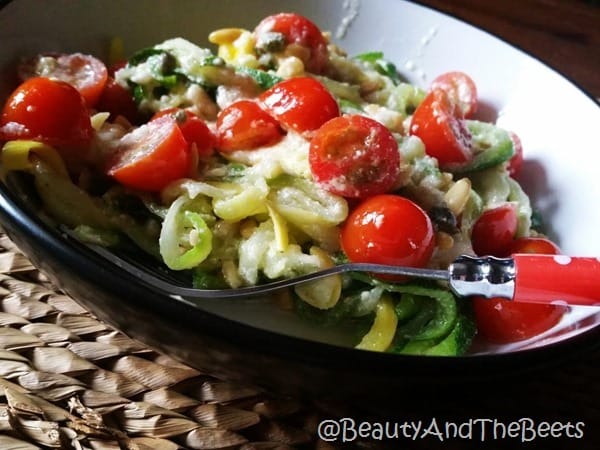 I know as we move forward into the freezing temps and snowy days of Winter, we want something a little heartier and more substantial than zucchini, but these noodles can be as light or hearty as you want. It's all about what you put on them. A nice homemade marinara sauce with some garlic bread on the side, or topped with veggie bean chili and it'll keep your tootsies warm.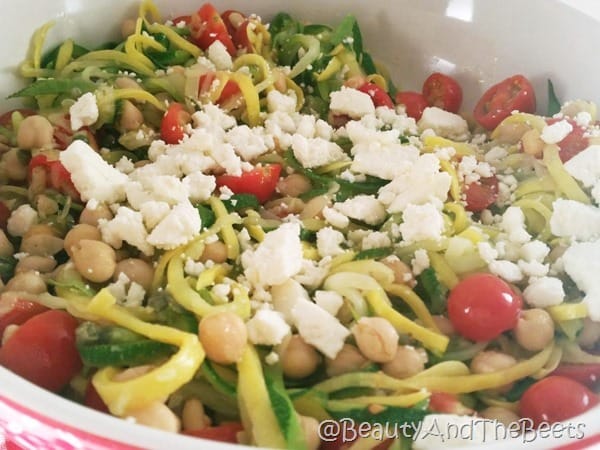 As Spring approaches, this can be lightened up with a drizzle of lemon juice or tossed in a vinaigrette dressing. That is what I did here. Sort of in anticipation of the warmer days ahead.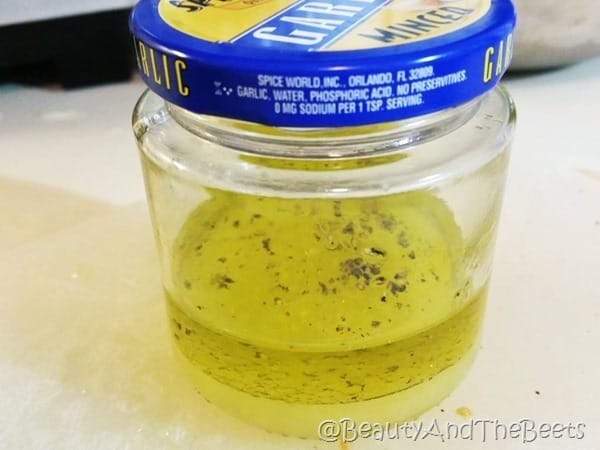 I made a very simple lemon vinaigrette to toss the noodles in. Just lemon juice, extra-virgin olive oil, salt and pepper.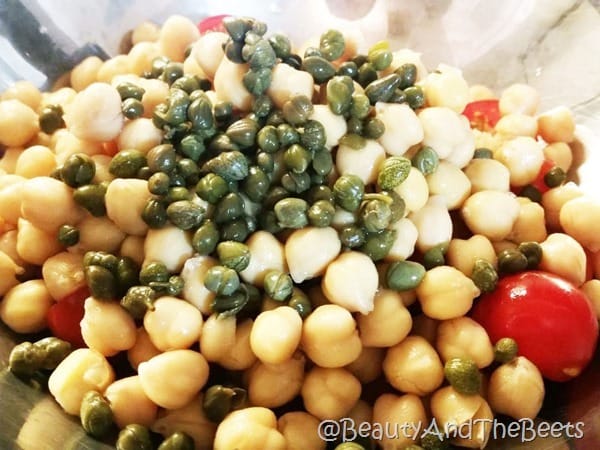 The noodles are super easy to cook. Basically I just immersed them in a pot of boiling water for 2 minutes. Drain, add toppings and serve.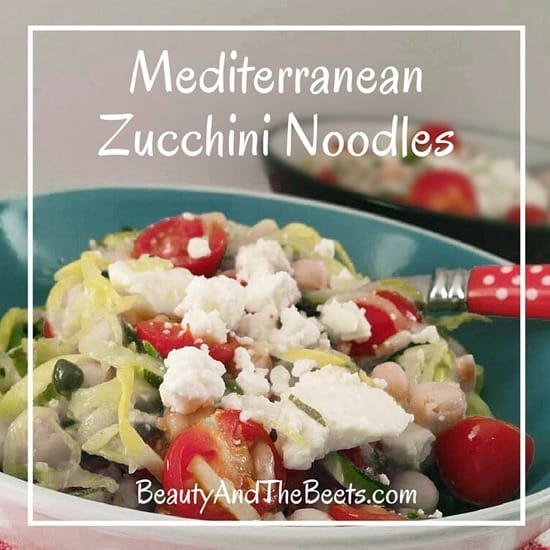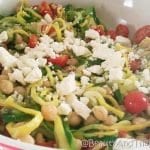 Mediterranean Zucchini Noodles
Ingredients
For the dressing:
1/4

cup

extra-virgin olive oil

1

large lemon,

zested and juiced

pinch

of salt and pepper
For the pasta:
3

small to medium zucchini,

washed and spiraled

3

small to medium squash,

washed and spiraled

1

pint

cherry tomatoes

halved

1

14-16 oz. can

chickpeas,

rinsed and drained

2

tablespoon

capers,

rinsed and drained

1/2

cup

pine nuts

1/2 - 1

cup

crumbled feta cheese,

depending on how much cheese you like
Instructions
For the dressing:
Add the extra-virgin olive oil, lemon zest, lemon juice, salt and pepper to a small bowl and whisk until smooth. Set aside. (Or add to small jar and shake until blended)
For the pasta:
Bring 6 cups of water to a boil over medium high heat on the stove. Add the zucchini and squash noodles for 2 minutes. Drain the noodles and set aside.

In the still warm pot used to cook the noodles, add the cherry tomatoes, chickpeas, capers and pine nuts. Add the lemon vinaigrette and stir to coat the toppings.

Add the zucchini noodles to the pot and gently toss together with the toppings.

Spoon the noodles out into pasta dishes and top with feta cheese. Serve immediately.
What ideas do you have for zucchini noodle toppings?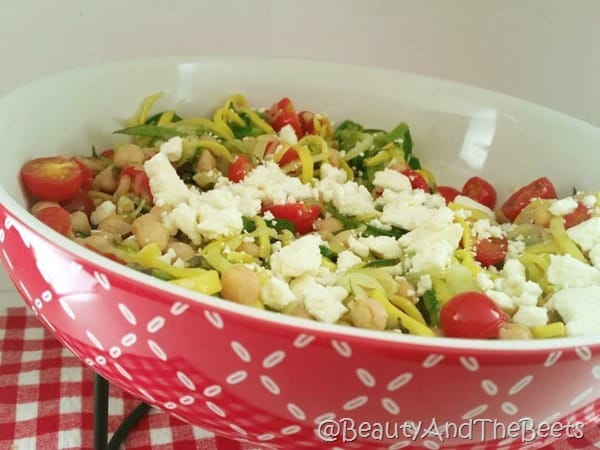 *This post contains an affiliate link for the Veggie Spiral Slicer. As always your supports is greatly appreciated*