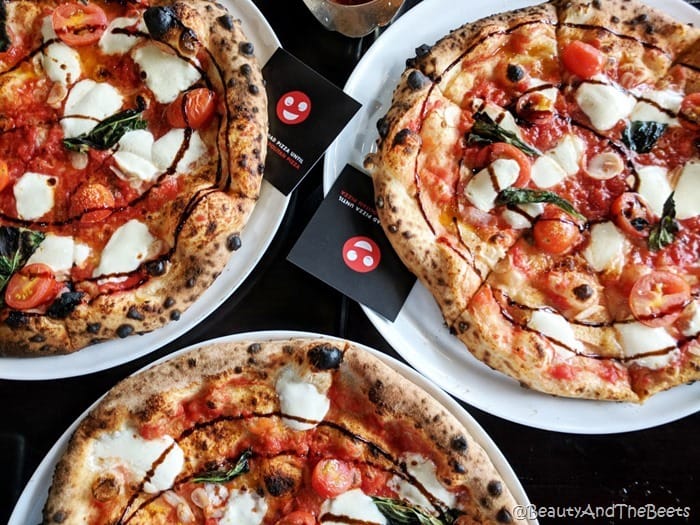 I went out to lunch a few days ago to MidiCi The Neapolitan Pizza Company in Kissimmee, Florida and ordered the "Beauty and the Beets" pizza. That's right- there is a pizza out there in the world named after ME- well, the blog. (And there are NO BEETs on this pizza).
The whole concept started when MidiCi invited eight local Orlando bloggers to an event where we designed our own pizzas. Those pizzas were then placed on the MidiCi menu during the month of February and ….ready for the really cool part? For every pizza ordered from the blogger's menu, $2 will be donated to the charity of the blogger's choice.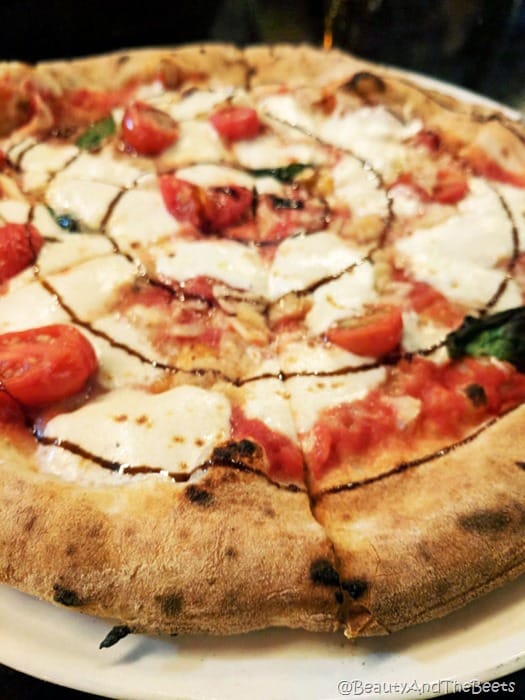 First- my pizza. I designed a pie based off of the classic Bruschetta appetizer – mozzarella, parmesan, fresh garlic, basil, roma tomatoes, olive oil, and a balsamic drizzle. Sounds delightful, yes?
Second – my charity. It's All About the Cats is an Orlando based charity founded in early 2005 with the following mission – "To reduce the population of homeless cats by rescuing, spaying and neutering, fostering and placing cats and kittens in suitable homes."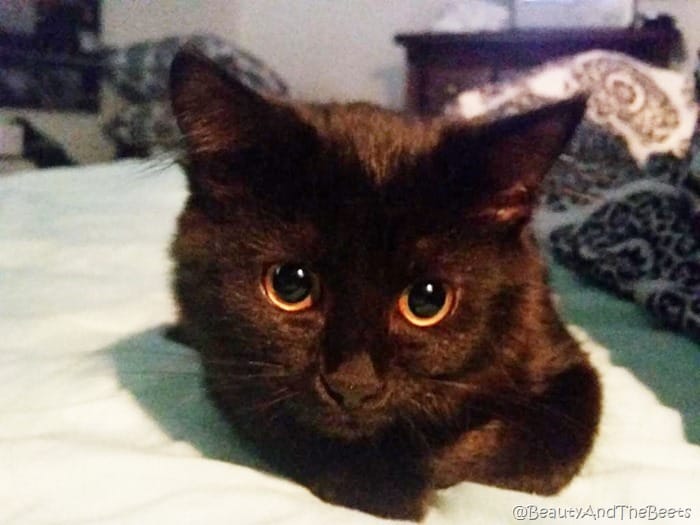 This is a charity very near and dear to my heart as this is where I adopted my precious Olive in 2015. One of the best decisions I have ever made.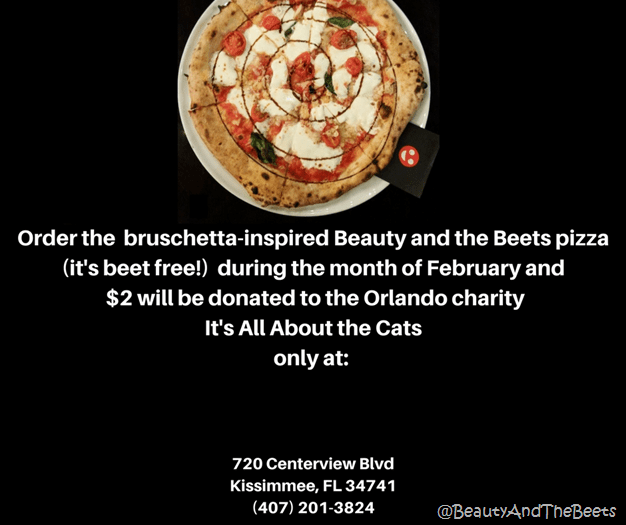 The bloggers, their charities and pizzas are as follows:  (copied directly from an email message)
So, now here is an  incredibly generous opportunity for YOU to come out, grab a pizza, and support one of our favorite charities. MidiCi has graciously donated each of us participating bloggers with TWO (2) $25 gift cards. This means TWO of MY readers will win right here on Beauty and the Beets. Enter via Rafflecopter below –

*Giveaway opens at 2pm EST on Friday Feb. 16, 2018 and will close at 11:59pm on Thursday Feb. 22. 2018. Two winners will be randomly selected by Rafflecopter and entries will be verified before the winners will be announced. This means don't say you left a comment when you didn't- all entries will be verified. Falsifying an entry will deem all entries ineligible for that person.  Each winner will receive one (1) $25 gift card to MidiCi Pizza. Winners are not obligated to purchase one of the blogger pizzas, gift card can be used on anything from the menu. Gift cards will be mailed to U.S. addresses only. Winners must be 16 and older. Good luck!*

And I will leave you with this- when you visit, save room for the  Affogato – better known as the drowning gelato. Enter today and good luck!!