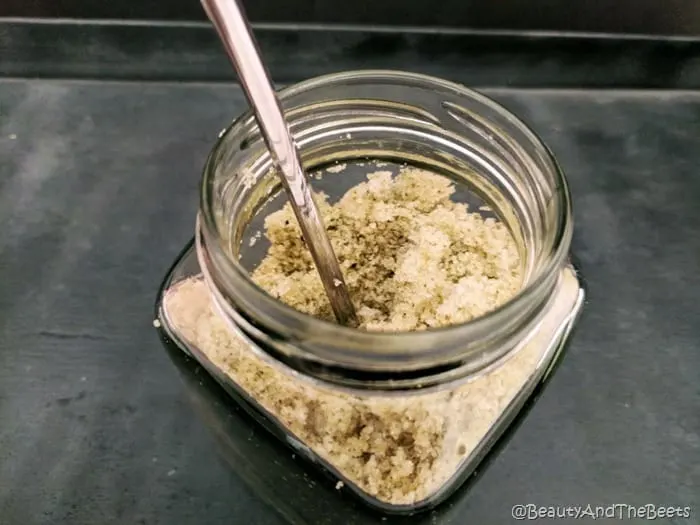 How have I never known about this mint sugar thing? Did you know about it? Not only is it the easiest thing in the world to make, it can also be used in so many delicious things like iced tea, lemonade, cookies, muffins, oh…and a plethora of coffee drinks. (I know this surprises a lot of you, I mean how would I know anything about coffee drinks?)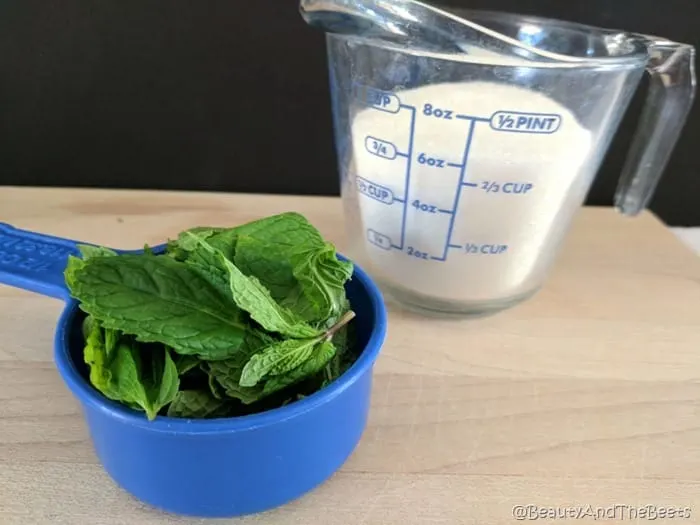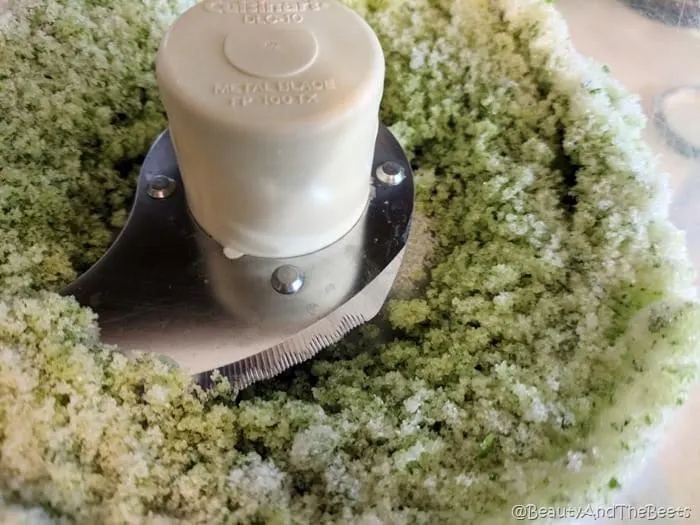 Ok seriously, this is so easy. However, it does require a food processor. A high powered blender would work as well but mixing this by hand would just not yield decent results. You need a high powered blade to mince the mint well.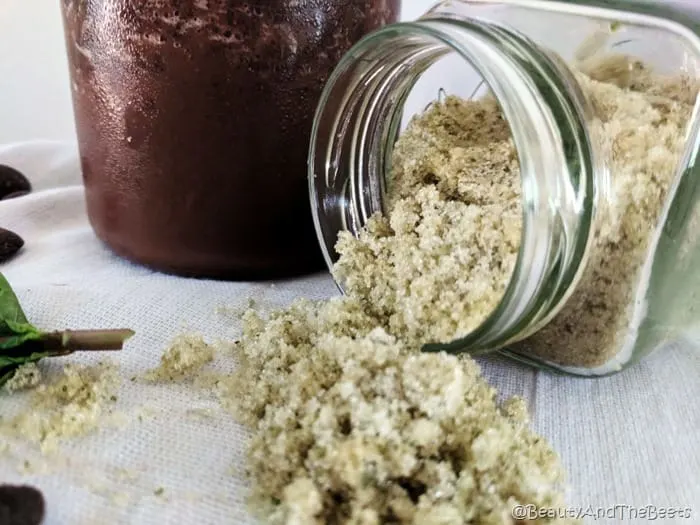 And the versatility doesn't stop at just mint. I have used lemon peels or orange peels in place of the mint leaves to make lemon or orange sugar respectively. Next up I am going to substitute fresh rosemary instead of the mint leaves to make Rosemary Peach Lemonade.
Enjoy this recipe for Mint Sugar.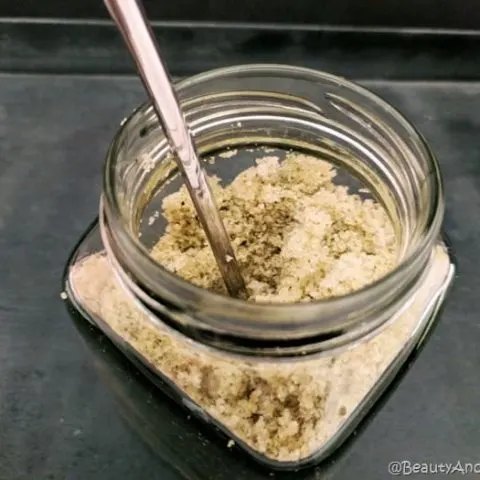 Mint Sugar
Super easy- only two ingredients to transform your iced tea, lemonade or coffee!
Ingredients
1/2 cup fresh mint leaves,, loosely packed
3/4 cup white granulated sugar,, Stevia or coconut palm sugar works well as well
Instructions
Add the mint and sugar to the bowl of a food processor.
Pulse until the ingredients are well mixed together.
Mint sugar will keep about 3 days in a tightly sealed jar at room temperature.
Pin this recipe for later: