It started with a box on my doorstep.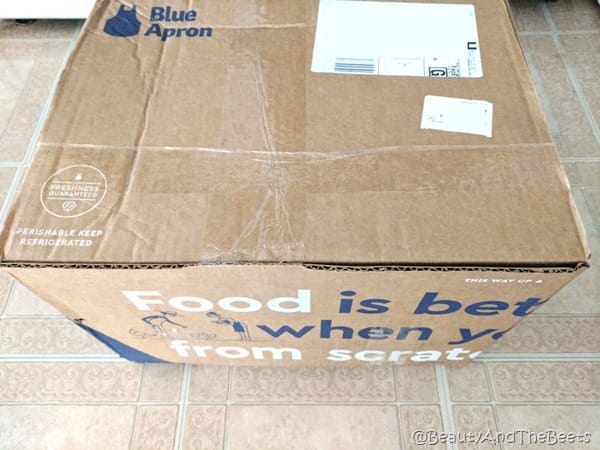 And when I opened the box…..this……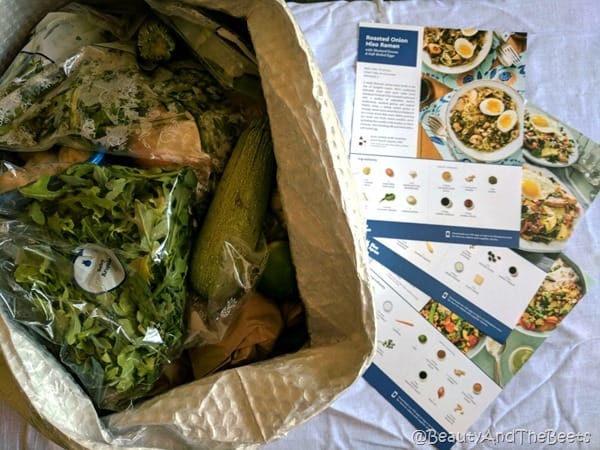 ….turned into this…..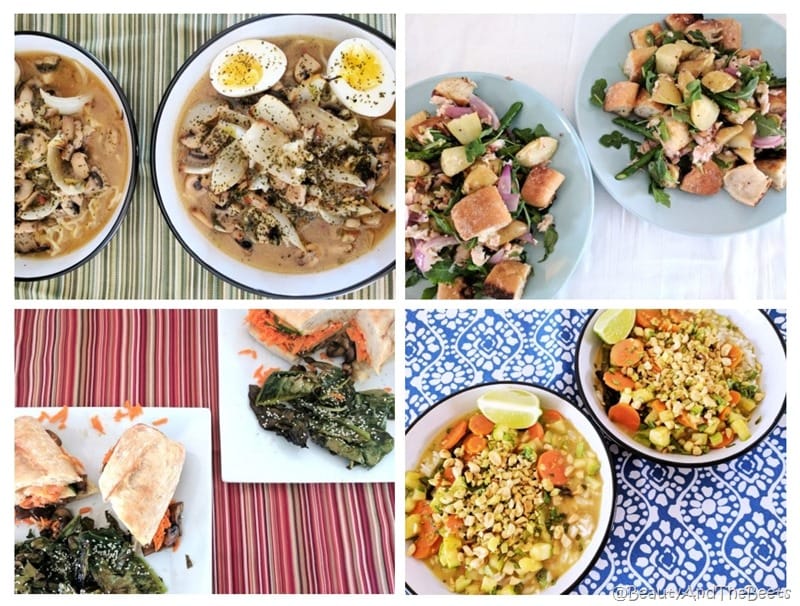 And we in Beetsland lived happily ever after. I had the opportunity to try Blue Apron, a food and meal delivery service, and Mr. Beet and I became home chefs. I learned new cooking techniques, we tried many new flavors, and we ate meals we would never normally make for ourselves.
When the box arrived at my door, I opened it and examined all my ingredients.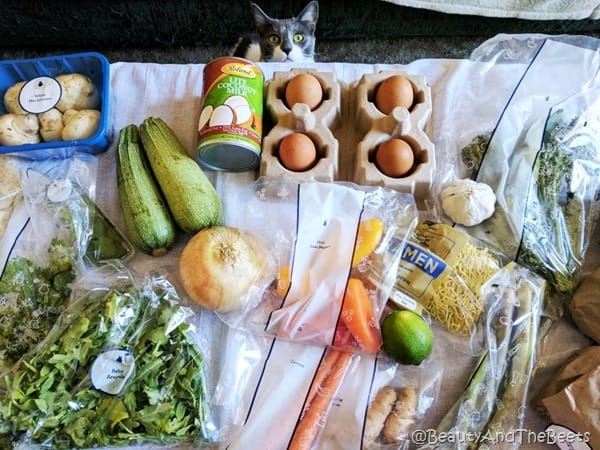 Each meal comes with a very detailed recipe card, complete with step by step instructions and pictures to help you along.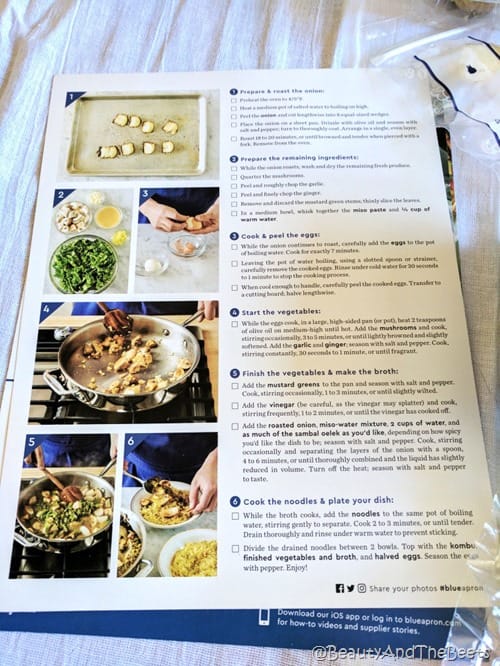 Though nothing I fixed was overly difficult, I highly recommend preparing all your ingredients before you begin any of the cooking. Most of the recipes begin with the preparation of ingredients, but not all. Once you start any of the actual cooking, the recipes do move fast. I was a bit overwhelmed a few times and I consider myself to be a fairly experienced in the kitchen. However, learning new ways to prepare and experience different foods was definitely a lot of fun.
For example, I learned how to soft boil eggs, and worked with chickpea miso paste,  sambal oelek (chili sauce), and ramen noodles to prepare a Roasted Onion Miso Ramen with Mustard Greens. This isn't the ramen noodle soup from your college days, this was a delicious and filling dish.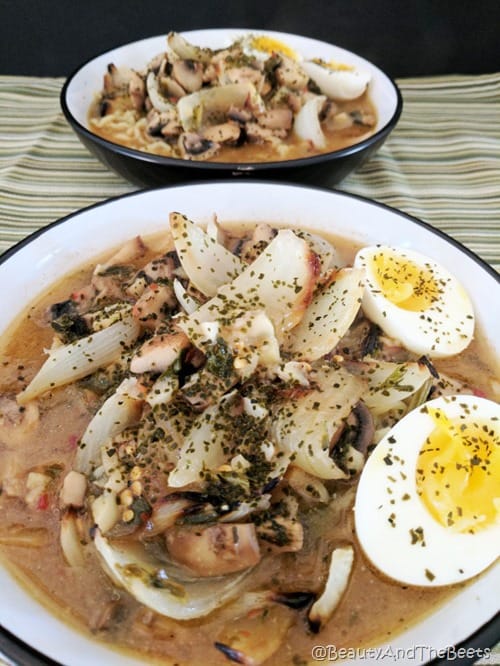 Who knew you could roast onions and they would be hearty and delicious?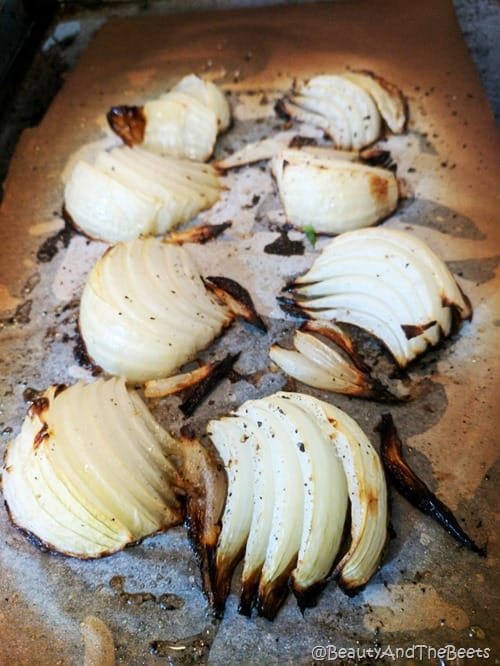 I made a super easy Vidalia Onion and Kale Tart with a side of Yukon Gold Potato and Parmesan chips.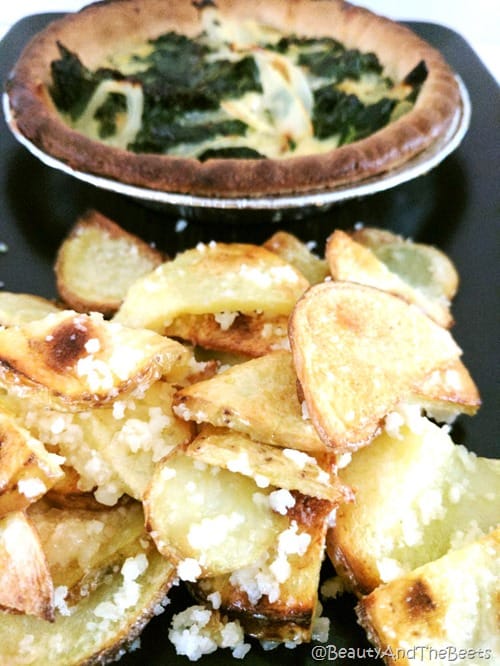 Some meals were lighter than others. Like these Vietnamese Style Vegetable Sandwiches with sautéed mushrooms.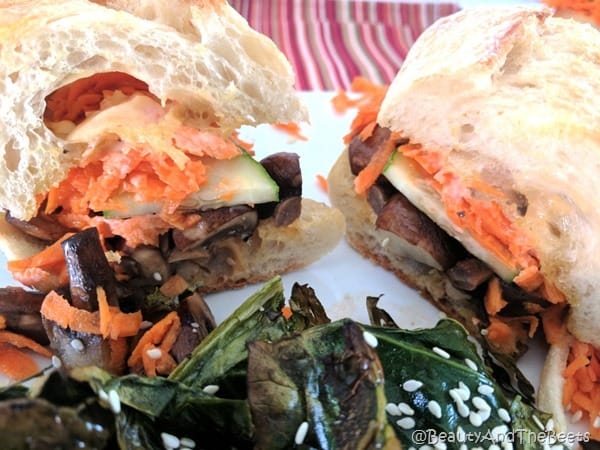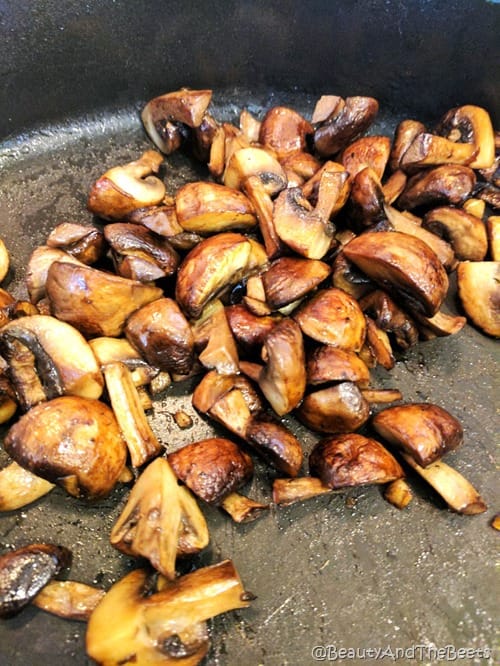 And surprisingly, Mr. Beet and I both loved the roasted Gai Lan that was served as a side to the sandwiches. I have never had Gai Lan but it was delicious tossed in a rice vinegar and sugar marinade.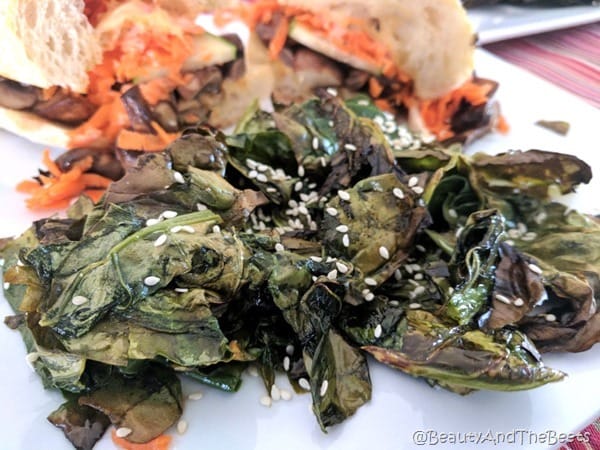 Mr. Beet really enjoyed the Asparagus and Summer Squash Curry. It was made with coconut milk and he is not a fan of anything coconut. However, I think this dish opened him to the possibility of coconut milk being used as a cooking liquid without making the entire dish taste like something from the islands.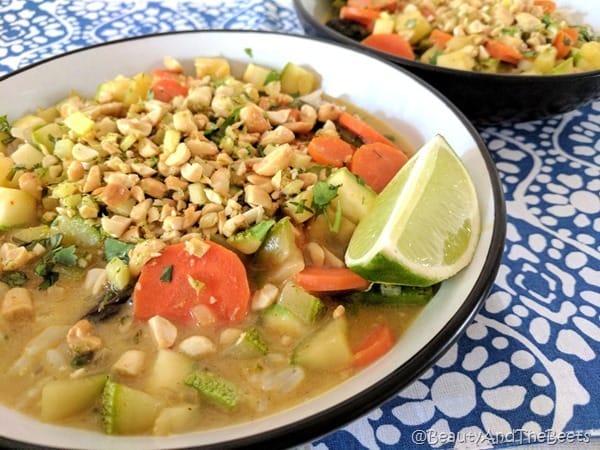 My favorite dish was the Smoked Trout and Asparagus Salad. I turned ciabatta bread into garlic croutons and made a mustard seed glaze.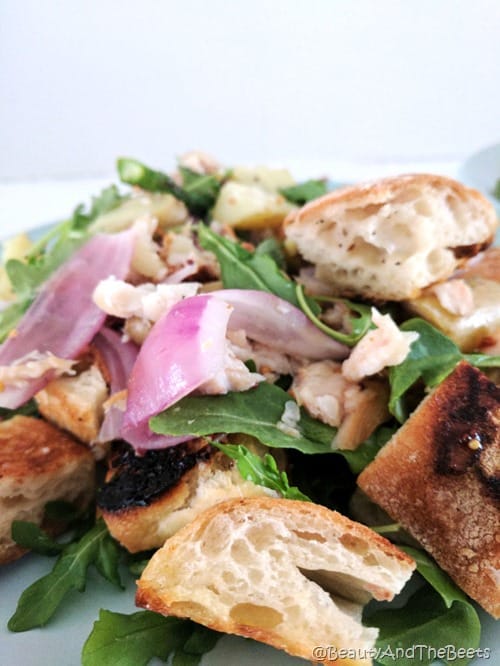 So who would the Blue Apron service be good for?  Anyone who is too busy to spend time at the grocery store planning meals. Just pick your meals from any of the offerings on the Blue Apron website and pick it up off your doorstep. Blue Apron would be a great gift to a newlywed couple or a child venturing out on their own for the first time, maybe moving into a new house or apartment. Blue Apron would be wonderful for anyone who likes to taste new flavors and enjoy new cooking techniques.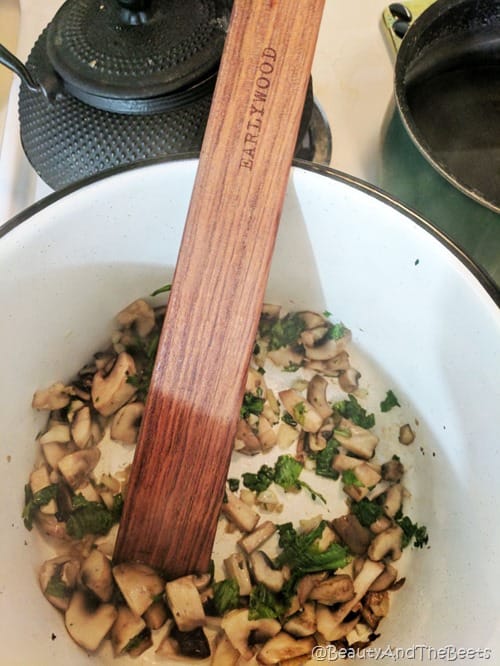 A few things to keep in mind: be sure to have a basic stocked kitchen – a few pots, pans, baking sheets, cutting boards, box grater and maybe a zester. Have a good Chef's knife and a bottle of good olive oil. There is a pretty good selection of basic kitchen supplies on the Blue Apron website.
Don't overlook the Vegetarian and fish dishes if you are a meat eater. We ordered the Smoked Trout salad but everything else we chose was Vegetarian and/or Vegan, and the flavors were amazing. Be open to new experiences, even if it means cooking without meat.
[bctt tweet="My experience with Blue Apron. @blueapron" username="BeautyandBeets"]
Again, be sure you prep all your ingredients before jumping into a recipe. Trust me on that. Mise en place people. Mise en place.
All meals are prepared with hormone free meat, farm-fresh, seasonal produce, sustainably sourced seafood, and non-GMO ingredients.
Give it a try- here is a link for you to check out the meals, pick your plan and place your order. And Blue Apron does not make you sign a contract, you can order as often or as little as you'd like. And heads up- this is an affiliate link –> Blue Apron Meals
I hope you guys enjoy being a fancy Chef at home as much as I did!
Disclosure: This is a sponsored post for Blue Apron. I have been compensated through the SheSavvy Influence Network. All opinions remain my own.