Here is another installment of our trip to the south. Myrtle Beach- Ferris Wheels, the Beach and Donuts. Previous trip recaps can be found at the end of this post.
We still had another day off in Myrtle Beach before Chad had to go to work so we drove about ten miles south of town to Murrells Inlet, a marshy intercoastal between the mainland and the ocean.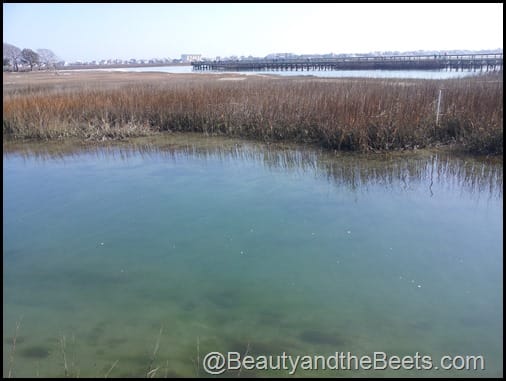 There is a row of seafood restaurants lined up along the marsh and we found Drunken Jacks Restaurant, a place Chad had eaten at before on a past golf trip. I finally got my Soft Shell Crab Po Boy I was craving. We also had a great view of the inlet as we ate. Romantic.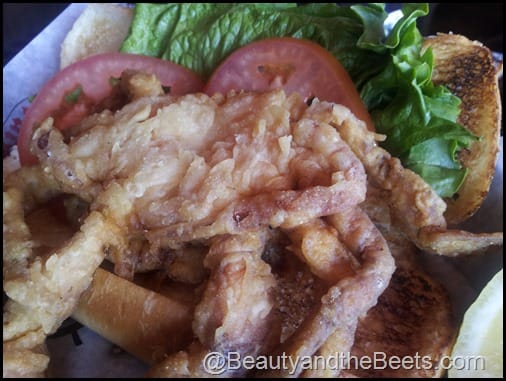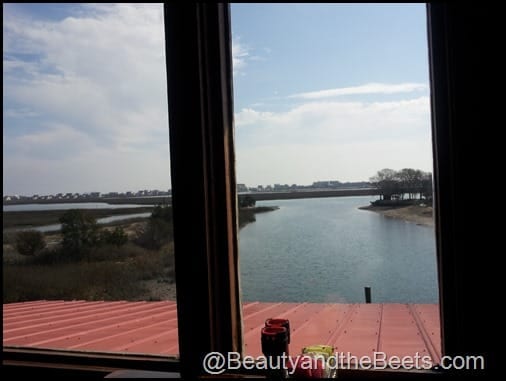 After lunch we did a little walking through a festival being thrown at the marsh walk. It was very crowded so we decided to head back to Myrtle Beach.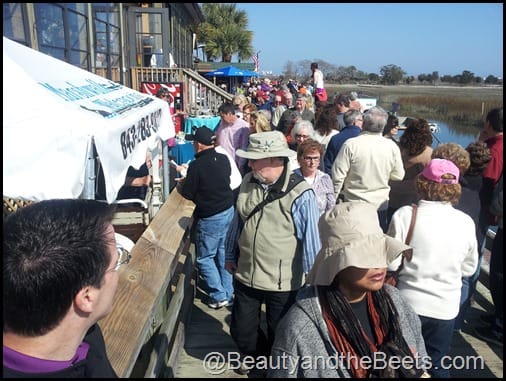 We went to the boardwalk in Myrtle Beach. A strip of shops and restaurants line the streets along the ocean.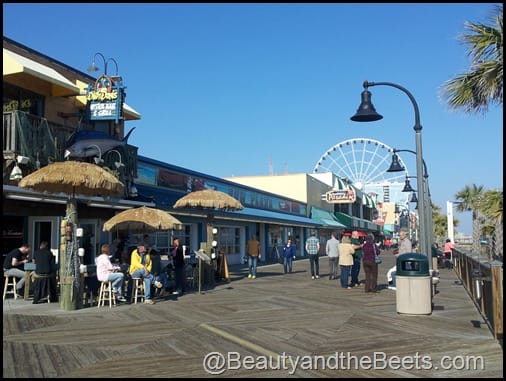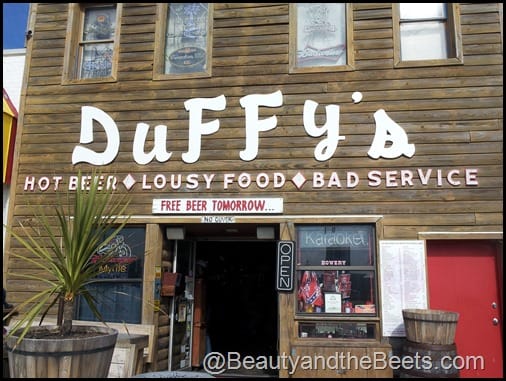 The boardwalk reminded me of International Drive in Orlando- an area filled with attractions and gift shops. We kind of felt at home.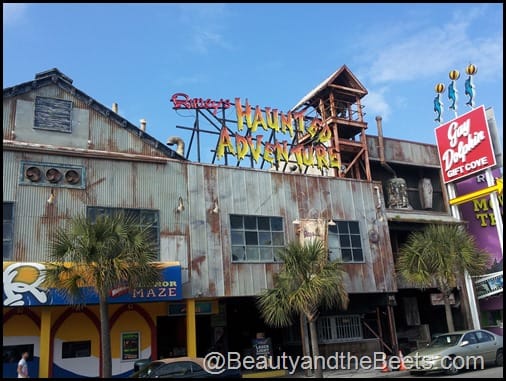 I also loved the huge Ferris wheel, the Sky Wheel as it is known. Looks like a lot of fun, but way too high for me.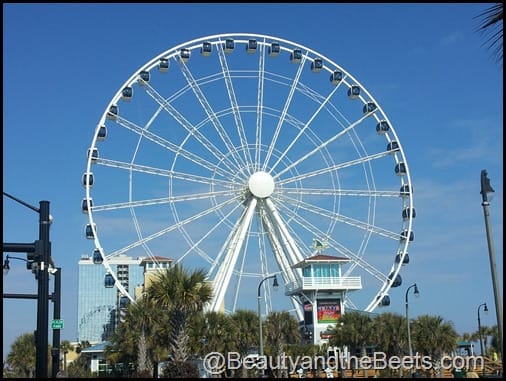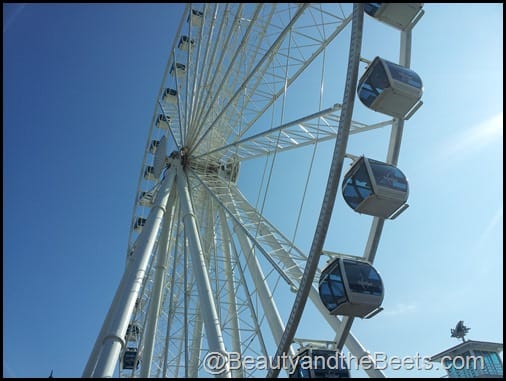 We also did some driving around the area and admired the beach and the houses.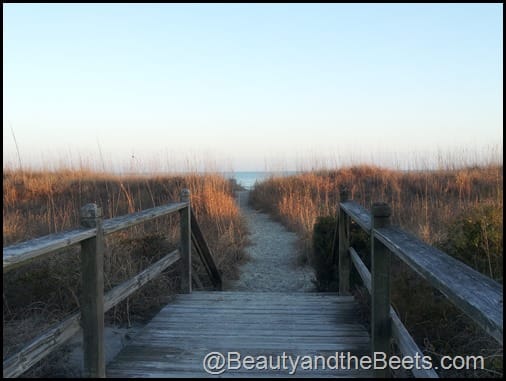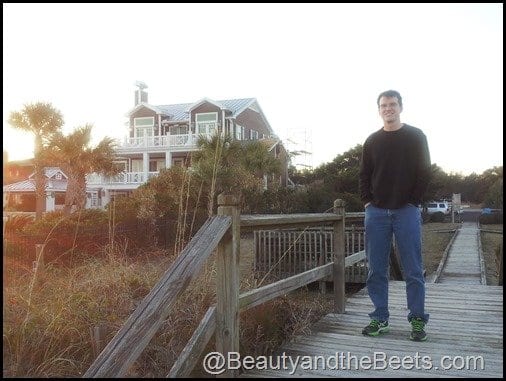 One major difference between Myrtle Beach and most of the beaches in Florida is the easy access to the beach itself. Every 100 yards or so there is a pubic access parking lot and walkway in Myrtle Beach, making the water easily accessible to anyone. The sun was setting and it was gorgeous.
For dinner we found a pizza joint called Gino's Real NY Pizza. Not bad- we were happy to have something normal and simple like pizza.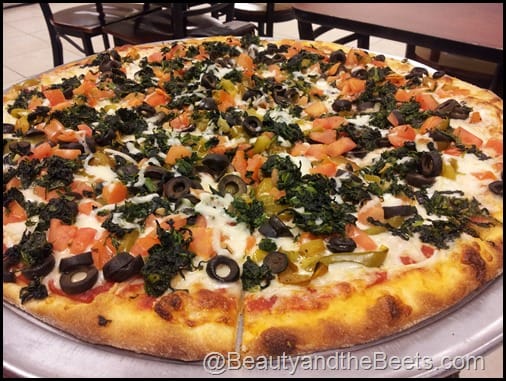 We also hit up a local donut shop called The Donut Man– we had read mixed reviews about this place. Some people just raved about the variety and size of the donuts but we agreed with most of the others who said Donut Man was really just a glorified Dunkin Donuts.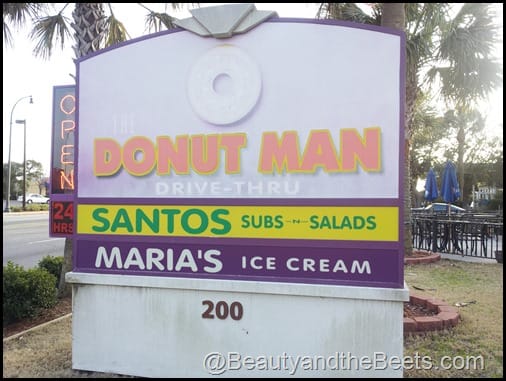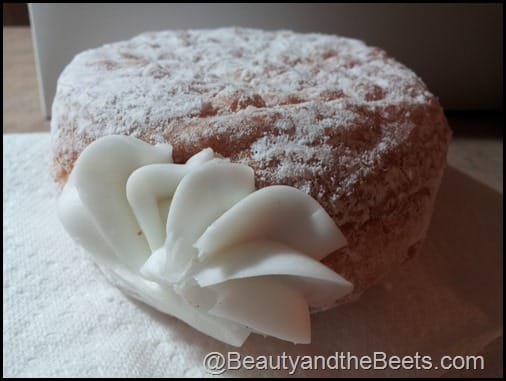 We made it an early night as Chad had to work first thing in the morning. At least he had donuts for breakfast!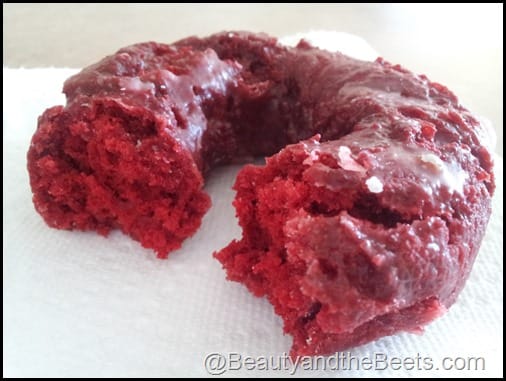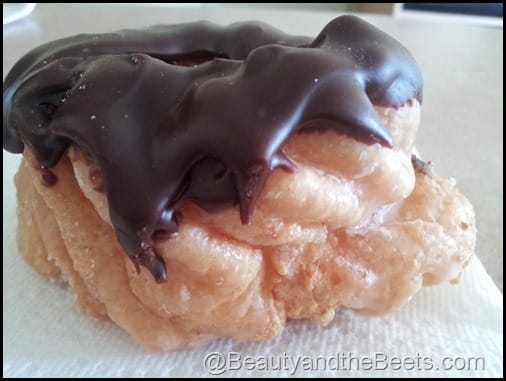 More adventures next time…

Recaps from the trip so far:
1. The Day the Lights Went Out in Augusta
2. The Cockaboose Railroad and Vegan Food in Columbia, SC