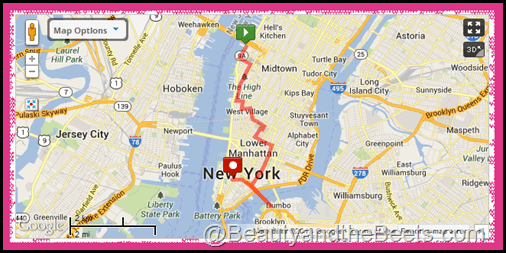 OK- this is our second walking tour in NYC (New York City Walking tour- Upper West Side). This walk was over 7 miles and the only money we spent was for drinks at Chelsea Market and pizza downtown. I will keep the talking to a minimum because there are a lot of pictures here.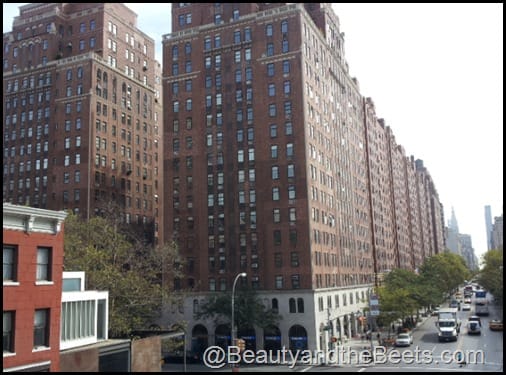 First we started at the top of the High Line– a raised walking path built on old railroad tracks. Don't expect to do any fast walking- on a nice sunny day the High Line is packed but the views are incredible. The north side of the path is at W.30th Street and 10th Avenue.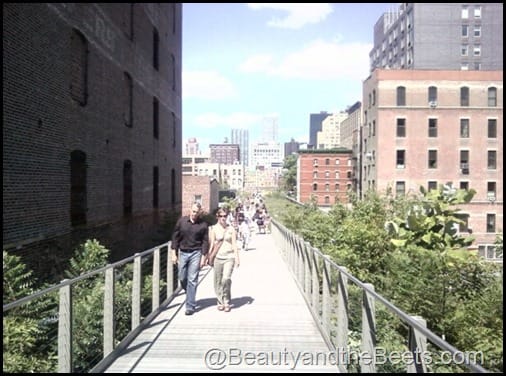 At West 16th Street we hopped off the High Line and strolled over to the Chelsea Market– home of the Food Network.

We stopped at One Lucky Duck (a raw and Vegan juice bar.) I got a Hot Pink Juice (beet juice, pineapple, pear and ginger) and Chad enjoyed a Calypso Organic Shake (mango, raspberry, lemonade and vanilla.) Not for the faint of heart however, two juices cost us $18 with tax.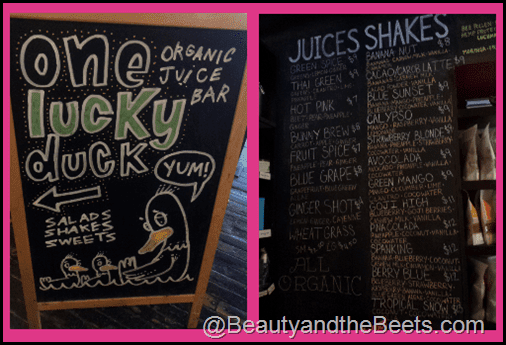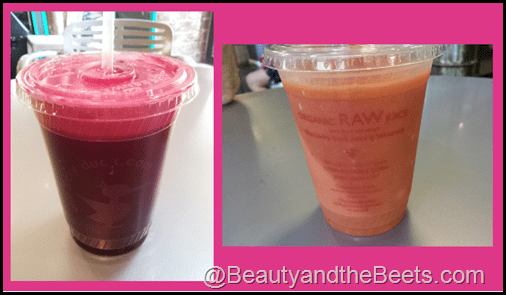 A quick stop to admire the produce…..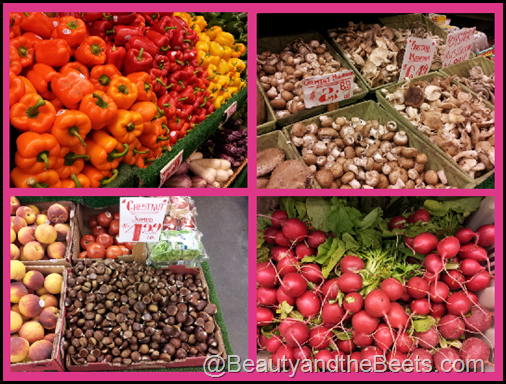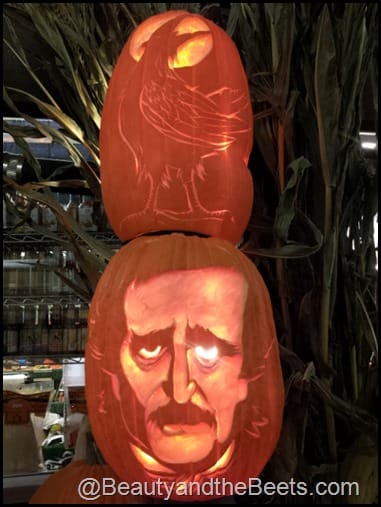 A brief visit to Ruthie's Bakery to admire the Halloween cupcakes…..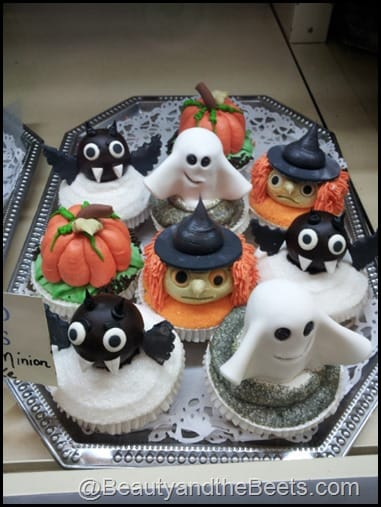 And the cakes….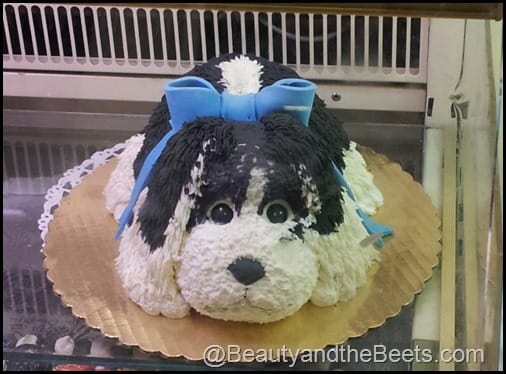 And we were back on our way. We zig zagged our way towards Washington Square Park on the campus of New York University.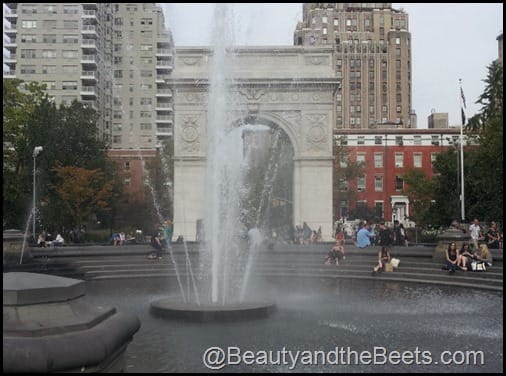 We continued walking all the way down to the Brooklyn Bridge. This is a must-do when you visit the city. The bridge is a mile long end to end.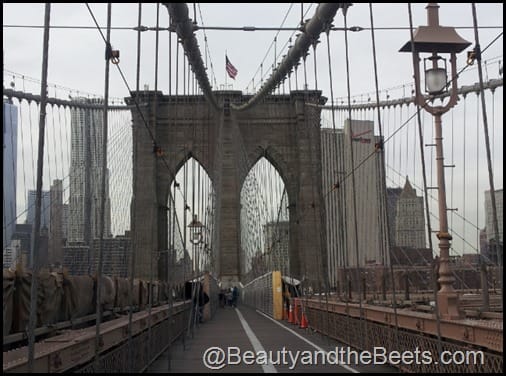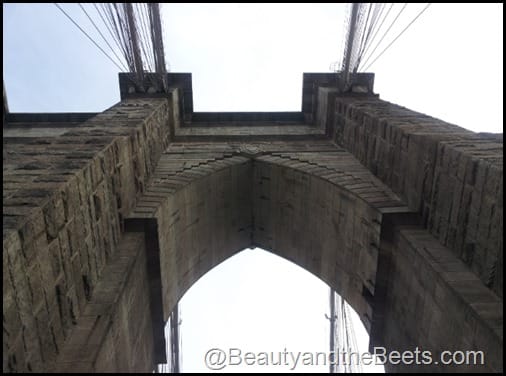 In the past we have crossed the bridge and gotten pizza in Brooklyn- this time we skipped the pizza in Brooklyn, walked back across the bridge and found pizza near Ground Zero.
We had the Brushetta pizza at Little Italy Pizza on Park Place near City Hall…..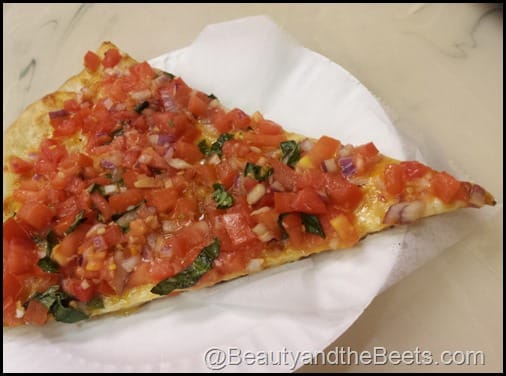 Then we had to try the Greek pizza and the White Eggplant at the newly opened Stage Door Pizza on Vesey Street. The pizza was a bargain at $14 for two slices and two drinks.

We had a great view of the construction around the Ground Zero site…..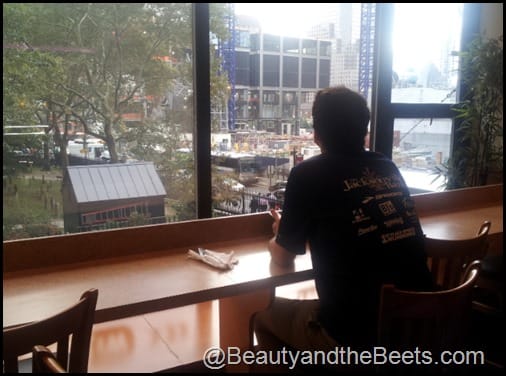 And we ended our day exploring the almost completed One World Trade Center before we called it a day and headed back to mid-town and home…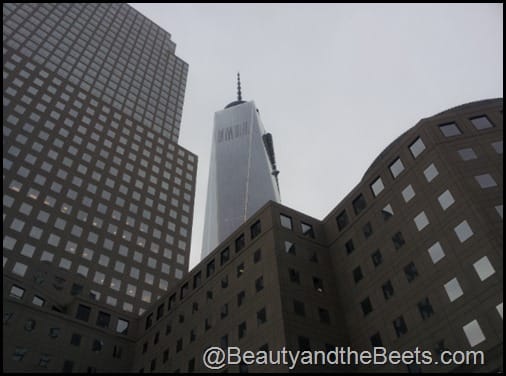 In all, it was seven miles- I didn't give specific streets we walked down as part of the fun is finding your own path. We just turned down whatever way looked interesting to us but you should get the general idea of the directions to be heading in…..
Check out our other walking adventures:
Times Square, Central Park and The United Nations