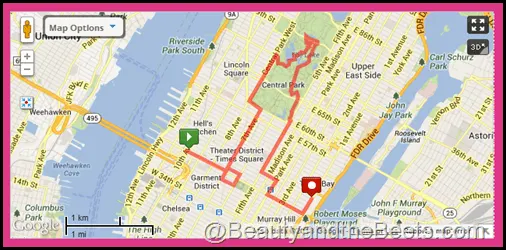 Walking Tour #3 of New York City takes us around mid-town Manhattan from Times Square through Central Park and back down to the East Side stopping at Grand Central Station, the Chrysler Building and the United Nations. We played tourist here.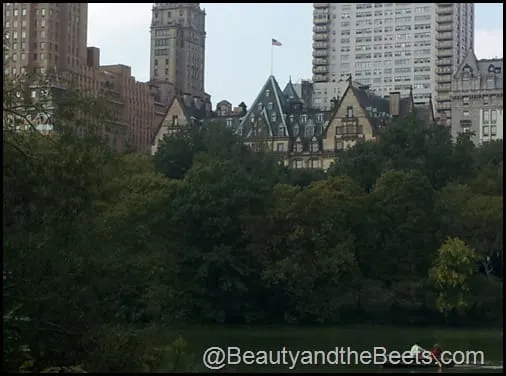 Actually the only reason we started in the Times Square area was because I wanted to check out a vegetarian fast food restaurant called Crisp. A vegetarian fast food restaurant!! Hand held falafel and mint lemonade. Heavenly.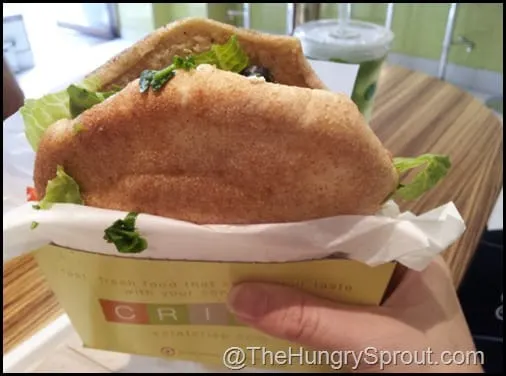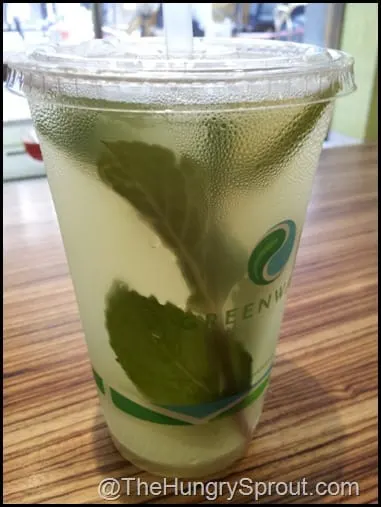 We headed through Times Square on our way to spend a few hours strolling through Central Park. Our first stop in the park was at the famous Strawberry Fields. A neat place if you are a Beatles fan. Just off the western edge of the park is the famous Dakota apartment building where John Lennon lived and was later shot. The Dakota has also been home to many famous celebs including Lauren Becall and Judy Garland.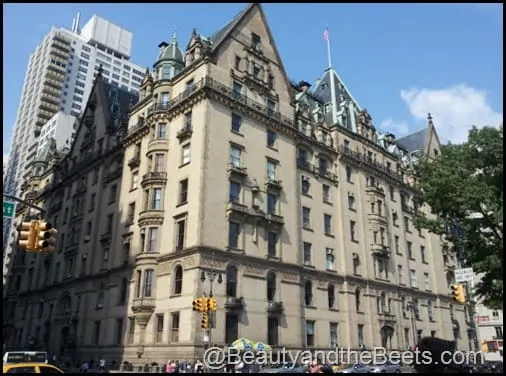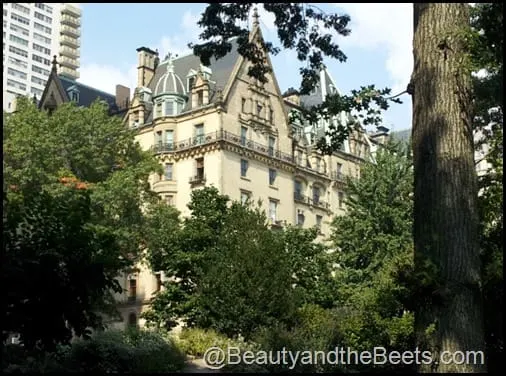 We then walked a little further north and over the Bow Bridge– a cast iron bridge built in 1862 that spans across one of the many lakes in the park.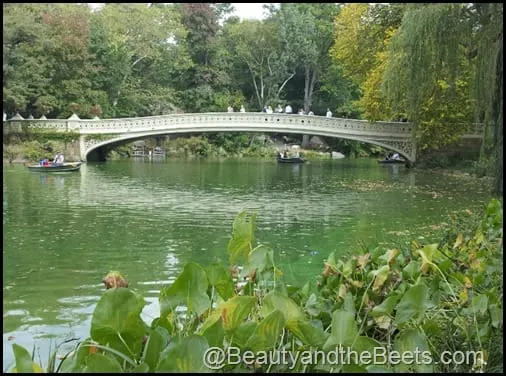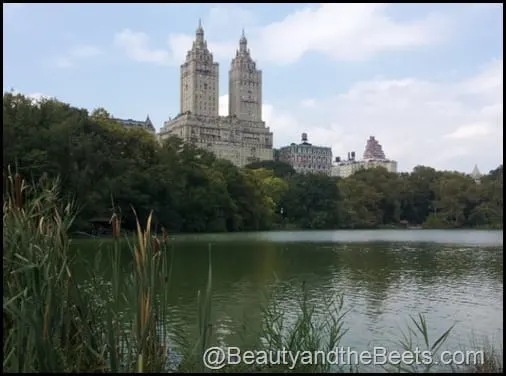 Making our way towards an area called The Ramble we found ourselves at a series of walking paths, twisting and turning up hills and across the lake. This is where we truly felt that we were no longer in the middle of New York City.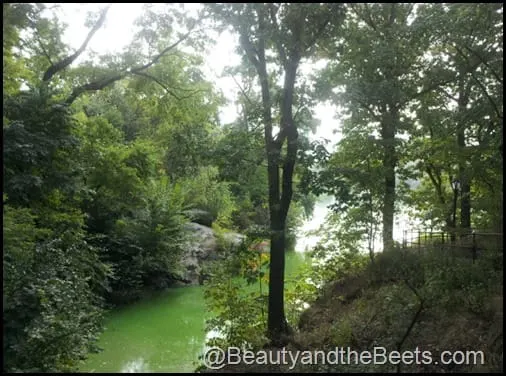 On the northern end of the Ramble sits Belvedere Castle which was built in 1869 and since used as the official weather station of Central Park.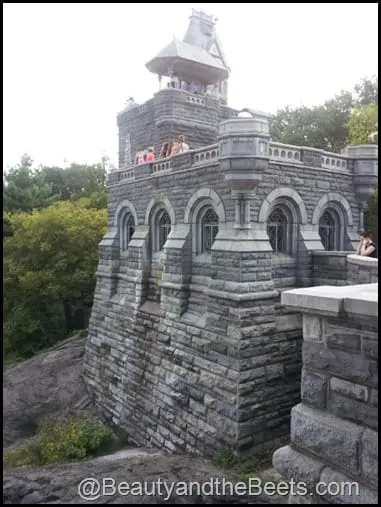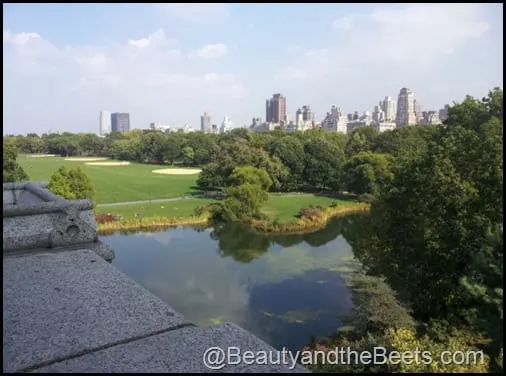 We then headed south towards the Loeb Central Boathouse and the Bethesda Fountain.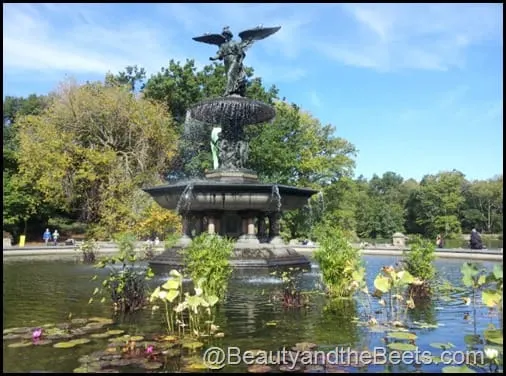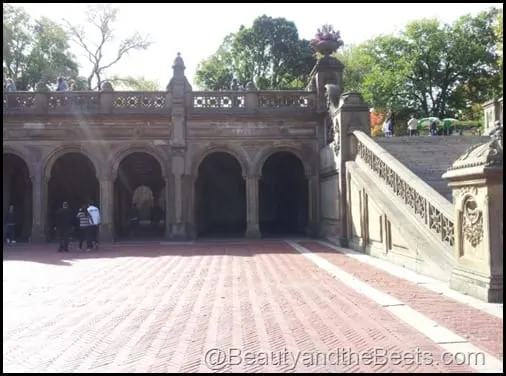 The terrace at Bethesda Fountain is where we found a small gathering of opera street singers filling the air with their magical voices. I felt like I was in a movie at that point.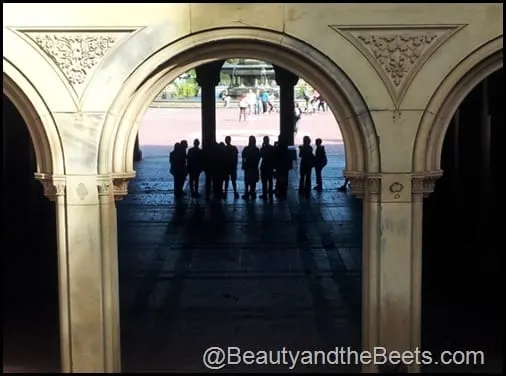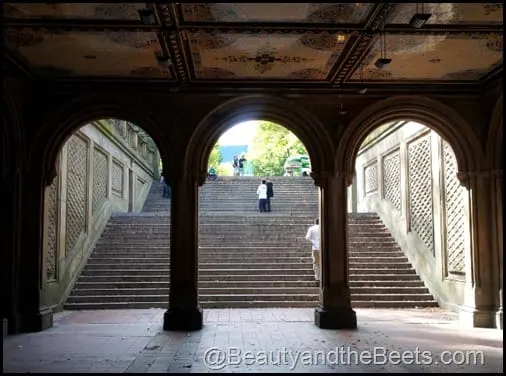 We finished our walk in the park strolling through part of the Central Park Zoo. Though the zoo charges admission to actually enter its gates, there is a path that takes you alongside some of the exhibits.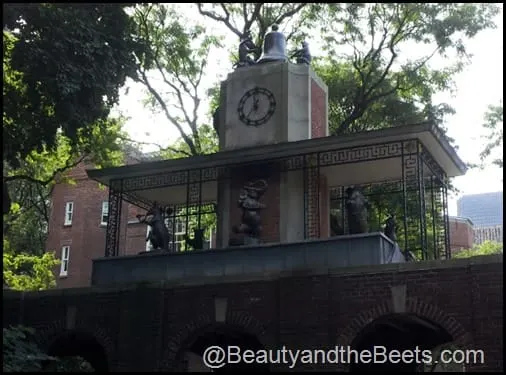 Now from the zoo you can walk straight down 5th Avenue towards Grand Central Station. Grand Central is quite a majestic site in its own right- it is a train depot, food court and marketplace. A major hub spot among New Yorkers. We strolled through the marketplace checking out the many merchants with their teas, baked goods and seafood just to name a few.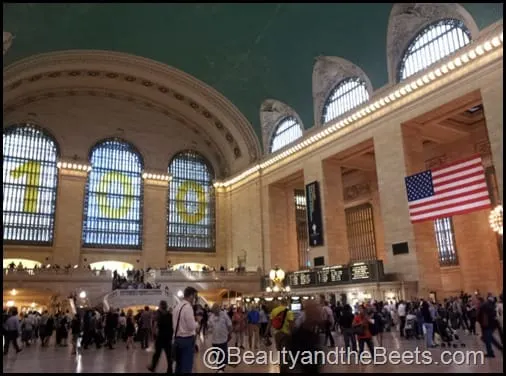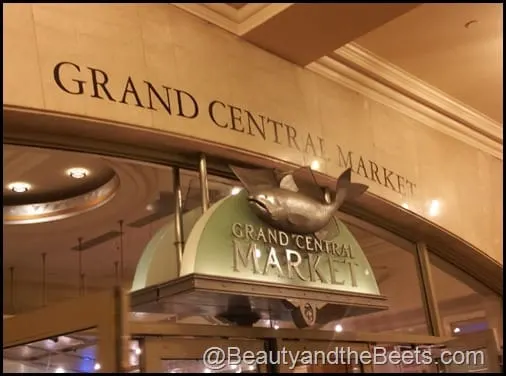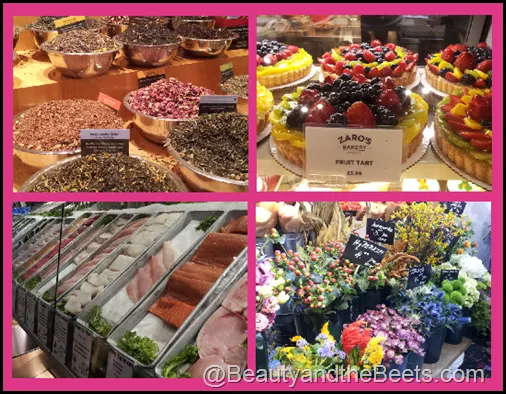 Exiting on Lexington Avenue we did stop at Crumb's Bake Shop to pick up some of those famous croissant-doughnut pastries New Yorkers have been swooning over (at Crumbs they call them Crumb-nuts.)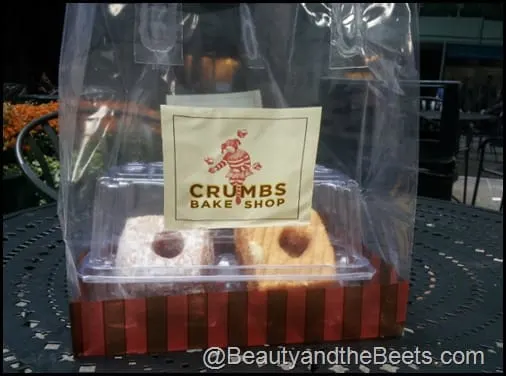 They were OK- I bet they would be delicious fresh and hot out of the oven. We deserved them after all that walking we had done so far.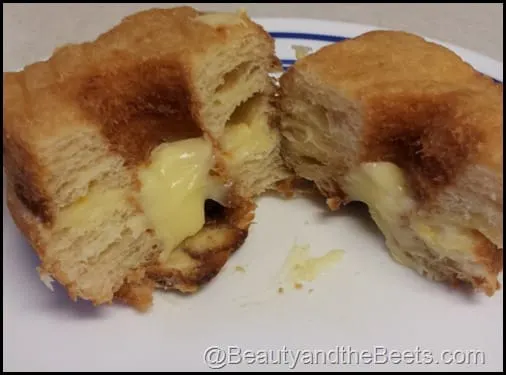 Next we found ourselves walking towards the Chrysler Building and called it a day once we reached the United Nations complex.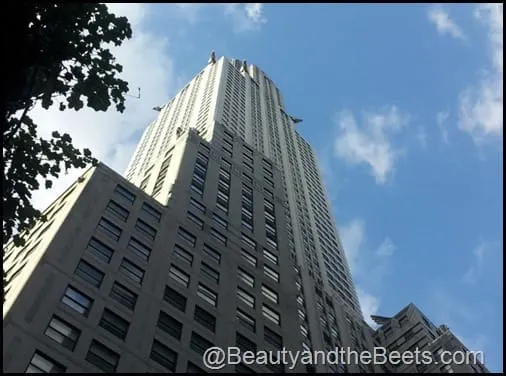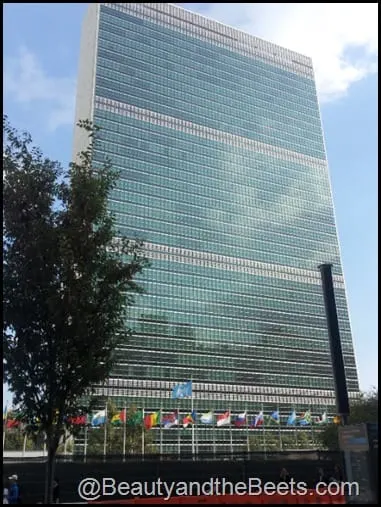 We walked over 7 miles on this journey and hit a bunch of some major tourist spots in the city. Check out these other ideas for your own walking tours-
The High Line to The Brooklyn Bridge (and One World Trade Center)