Oatmeal is one of those things that you can eat in the morning and you won't feel hungry again until it's time for a late lunch. Oatmeal just sustains you with fiber and oatmeal is known for lowering bad cholesterol.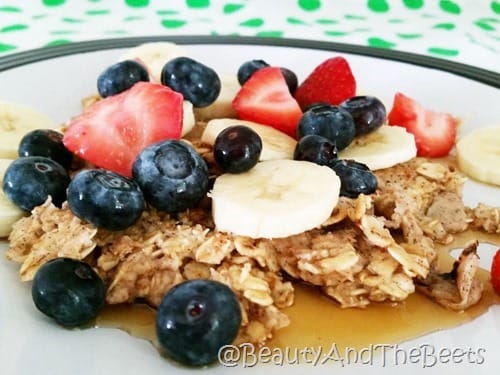 I will tell you these Oatmeal Egg White Spice Pancakes are a bit messy on the griddle as the batter isn't as traditional and smooth like most pancakes but the end result is worth it. Especially this time of year when you add both cinnamon and nutmeg.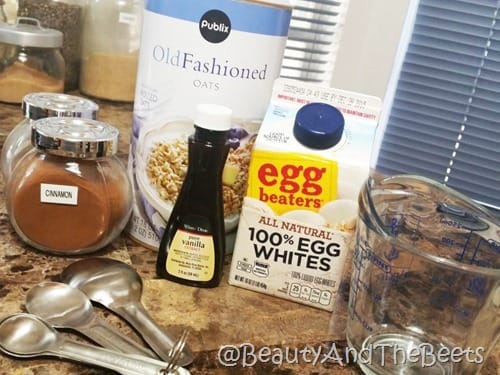 These pancakes are super easy to make and super healthy with ingredients that are usually already in the pantry.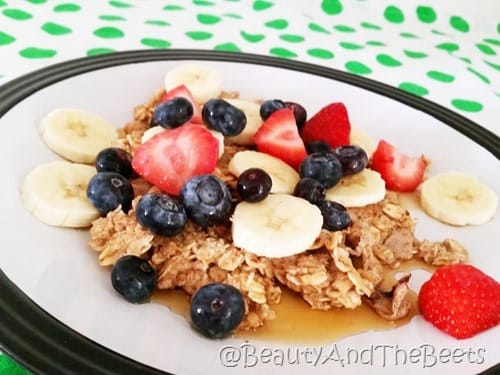 The recipe makes 2 pancakes which is enough for most people. However, the recipe can be doubled and/or tripled to feed more people.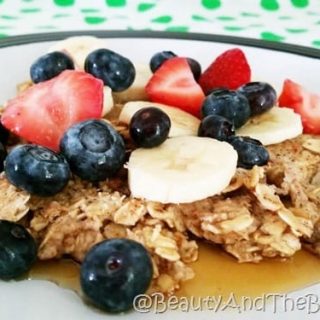 Oatmeal Egg White Spice Pancakes Chocolate Oatmeal Protein Pancakes
Ingredients
cooking oil spray
3/4 cup rolled oats
1/2 cup liquid egg whites
1/2 teaspoon ground cinnamon
1/2 teaspoon ground nutmeg
For the chocolate version:
1 1/2 cups rolled oats
1 cup liquid egg whites
1 tsp. vanilla extract
1 tbsp unsweetened cocoa or carob powder
cooking oil spray
chocolate syrup, chocolate chips, strawberries, and powdered sugar, , for garnish
Instructions
Spray a griddle with coconut oil spray and preheat over medium high heat.
Mix the remaining ingrendients iin a mixing bowl. Due to the rolled oats the batter will not be smooth like traditional pancake batters.
Pour the batter onto the griddle (will make two pancakes) and cook on each side for 2-3 minutes.
Serve immediately and top with fresh bananas, strawberries and blueberries (optional)
For the chocolate version:
Spray a large skillet with cooking oil spray and preheat the skillet over medium-high heat.
In a small bowl, mix together all of the ingredients. Pour the batter into 2 large pancakes onto the skillet.
Cook for 2 1/2 minutes, flip pancakes and cook for another 2 1/2 minutes.
Serve immediately with syrup and a chocolate drizzle. Top with chocolate chips, fresh sliced strawberries and a sprinkling of powdered sugar.
I think the best part is that both recipes takes less than 10 minutes to make- from mixing bowl to plate. What do you think?