Here's a simple and refreshing orange ice cream recipe. You will see that making ice cream at home is easy and fun!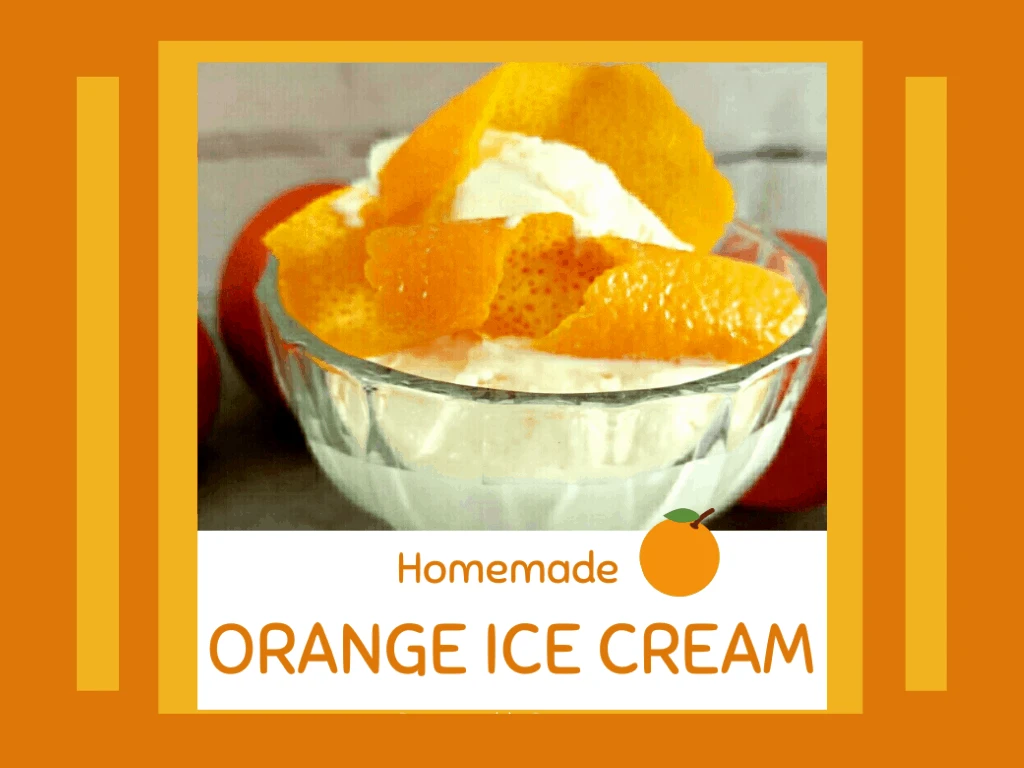 Earlier this summer, Jeni's Splendid Ice Creams came out with a Kraft Macaroni and Cheese flavor. It sold out in less than two hours. I blinked and it was gone. The same thing happened with their Everything Bagel flavor.
Ice cream has come a long way since the days of vanilla or chocolate.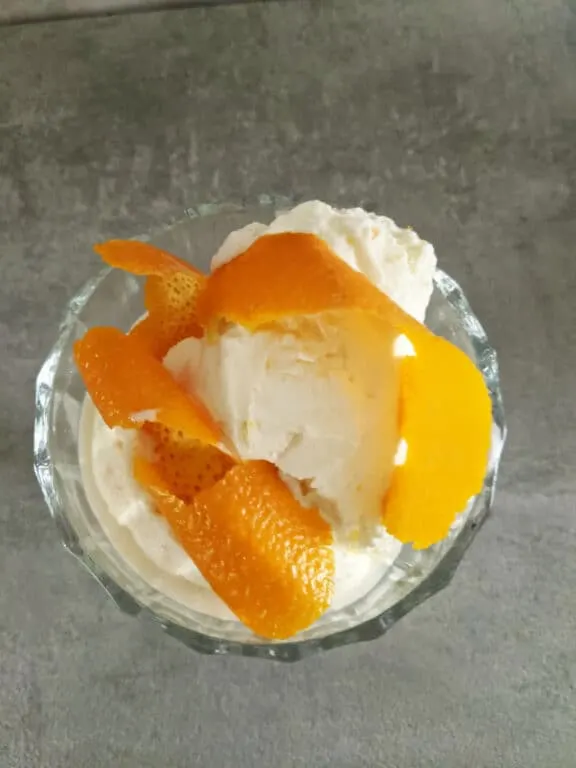 Many people have an ice cream maker in their kitchen but stick to basic recipes like strawberry and mint chocolate chip. Lately, I have wanted to start experimenting more with fun ingredients like grape soda and orange bitters.
My Cuisinart 2-Quart Ice Cream Maker is a perfect for me. It's an easy set up and incredibly easy to use. Basically, I store the 2 quart bowl in the freezer until I am ready to churn. Then the ice cream maker does the rest of the muscle work for me.
I am a big fan of all things orange. The Orange Drink at Starbucks is my favorite and I love making this Orange-Vanilla Spritzer beverage.
My current go to is this simple orange ice cream recipe. Living in Florida, citrus fruits are pretty abundant year round and there really is nothing quite as refreshing as a bright orange. I used a mix of orange extract and freshly grated orange zest along with the cold heavy cream, whole milk, sugar, and salt.
The simple thing about making ice cream at home is that you can swap out the orange extract and grated orange peel for anything. Try a delicious caramel extract with caramel syrup. How about fresh strawberries and vanilla extract?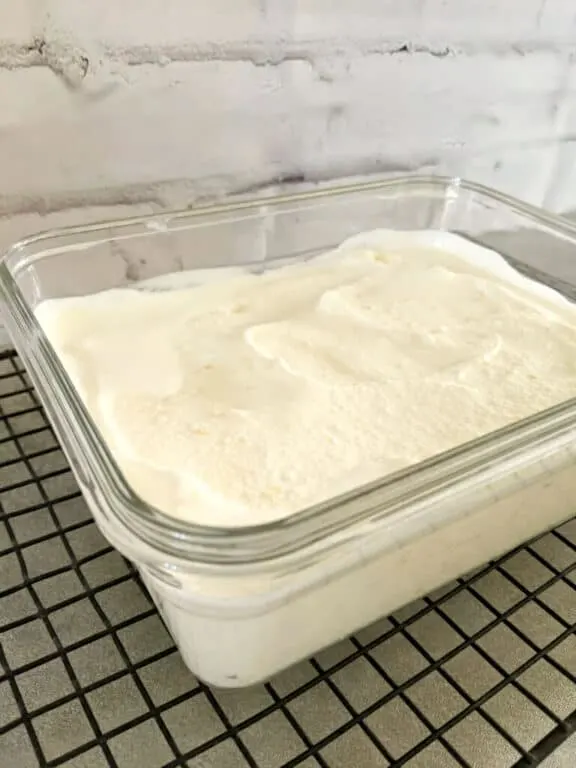 I am sure I will have a lot more ice cream recipes to share as I play with ingredients more. But for now, enjoy this simple recipe for Orange Ice Cream!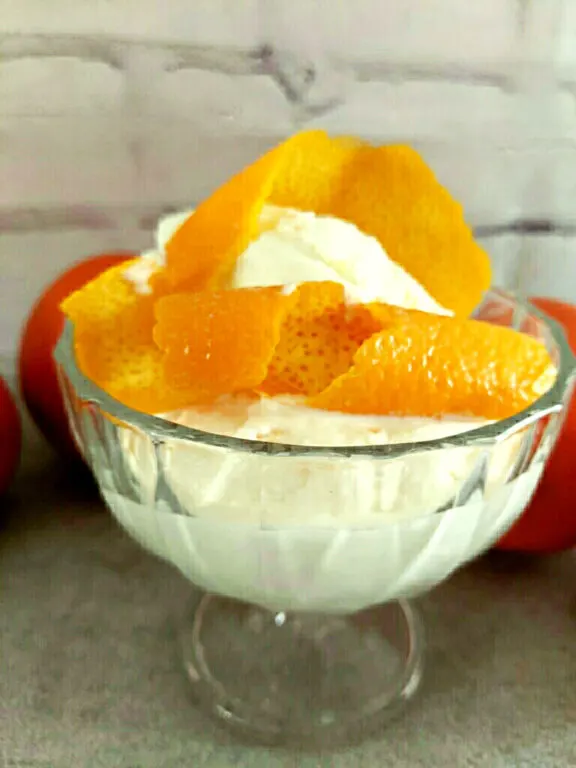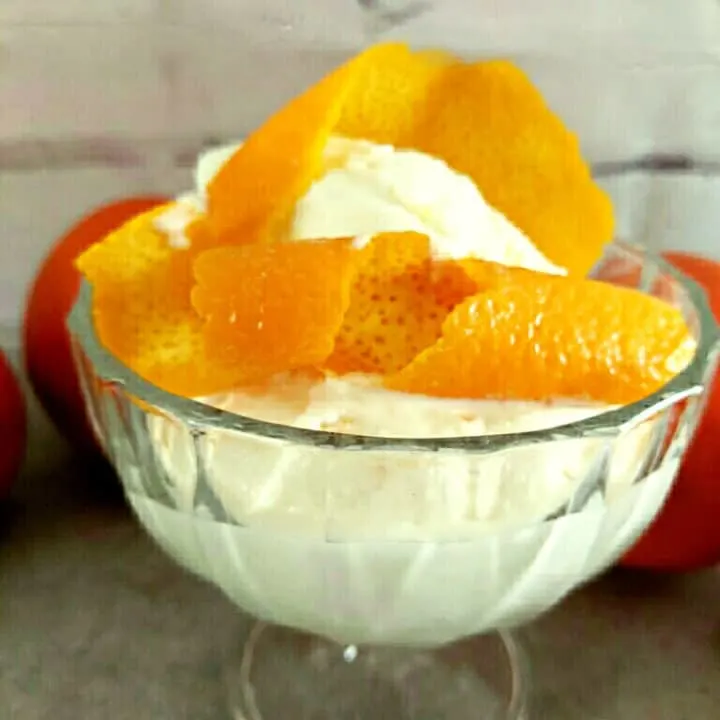 Simple Orange Ice Cream Recipe
Chill and churn Time:
5 hours
Total Time:
5 hours
10 minutes
Here's a simple and refreshing orange ice cream recipe. You will see that making ice cream at home is easy and fun!
Ingredients
2 cups cold heavy cream
1 cup cold whole milk
3/4 cup sugar
zest from 1 large orange
Instructions
Make sure the bowl of your ice cream is frozen, if required.
In a large mixing bowl, combine the heavy cream, milk, sugar, orange extract, orange zest, and salt.
Whisk the ingredients together until the sugar dissolves, about three minutes.
Remove the ice cream maker bowl from the freezer, if necessary. Slowly add the ice cream mixture to the ice cream according to manufacturer's directions.
Transfer to an airtight container and freeze until hardened, about 4-5 hours.
**This post contains affiliate links. I only link to products that I use myself and believe in. Your support is greatly appreciated.**