*This is a sponsored post by Marsh Landing Adventures, however, all opinions are my own. I was compensated for this post with a complimentary airboat ride with Orlando Airboat Tours.*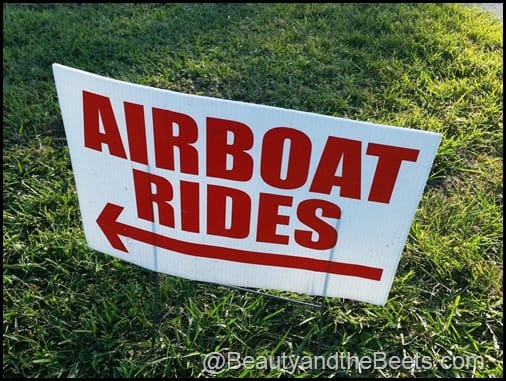 On a recent Saturday afternoon, Chad and I ventured down to St. Cloud to experience an adventure with Orlando Airboat Tours. I have to admit, I was terrified. I have heard those stories of airboats flipping over into a swamp filled with hungry and angry alligators. Frankly, I am not really keen on being gator bait so in all my years living in Florida I have never been on an airboat tour. I've only seen alligators on the golf course and I know enough to steer clear and skip to the next hole and donate my golf ball to the gator's growing collection.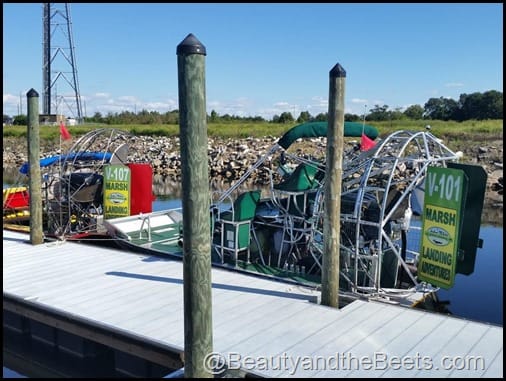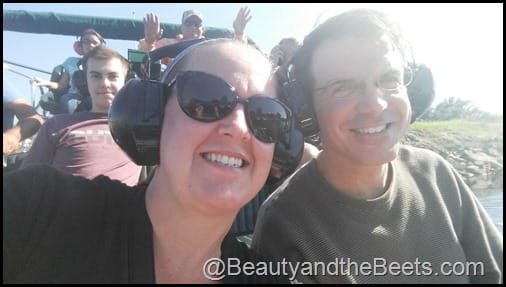 We made our way down to the dock to meet our Captain and the boat. In my tour there would be myself and Chad along with 4 other fellow riders. As we climbed onto the boat, Chad and I sat in the very front and I immediately noticed the lack of seatbelts. Where are the seatbelts? I'm going to fall in the mucky water and get eaten by a…….oh….I was assured the airboat is 100% safe and they don't tip over…very often. Our Captain was a kidder!!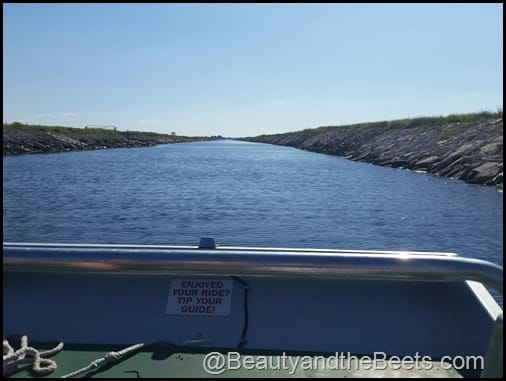 The tour began down a narrow canal at a nice and steady slow pace. My anxiety was quickly disappearing. We entered onto the wide openness of Lake Tohopekaliga and the real adventure began.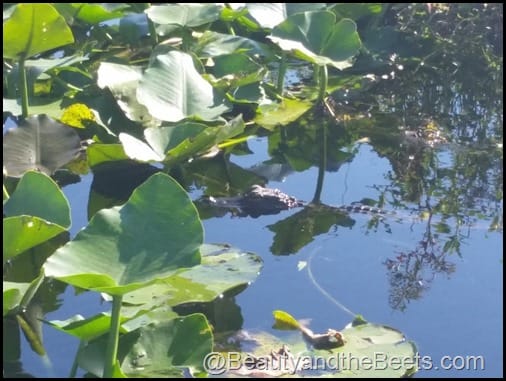 Almost immediately we saw a baby alligator close to the side of the boat. We were reminded by our Captain that the very large Mommy gator was probably very close by. However, we never found her.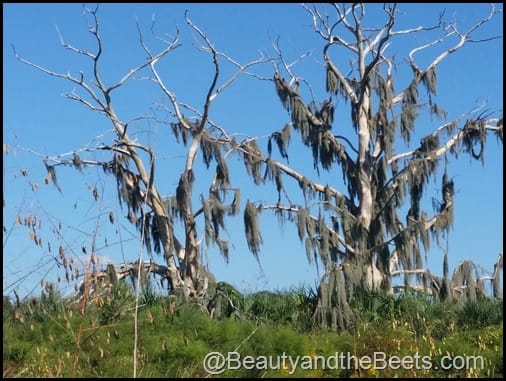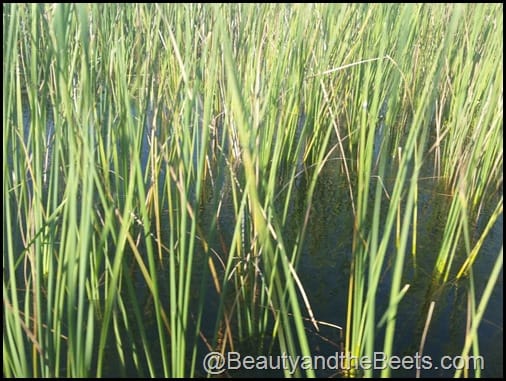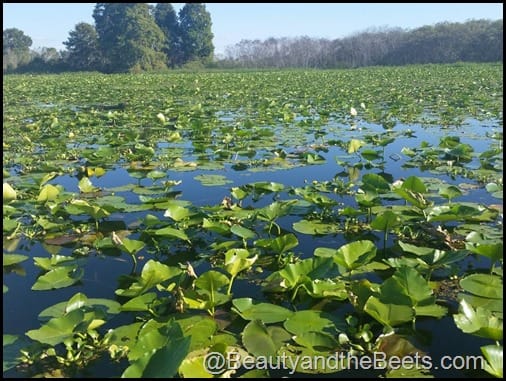 The eco system of the lake was lush. Swampy grass, lily pads even a few trees filled the area.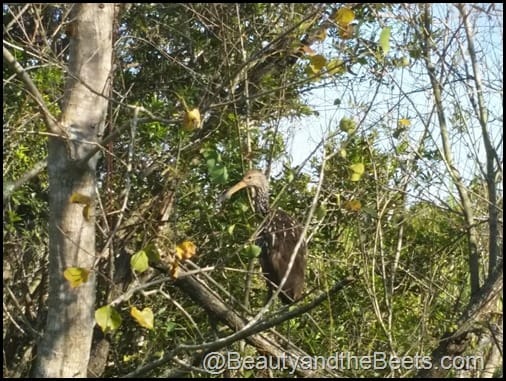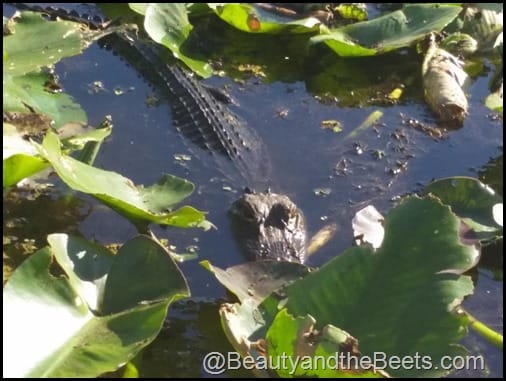 In addition to the several stops we took to see some of the birds, very large spiders and more gators, we spent a lot of time floating through the lake and swampy land. There was something freeing and relaxing being out in the sunshine cruising in the open air.

Perhaps the most fun was when our Captain was moving the boat quickly and then doing donuts in the middle of the swamp. Water from the lake sprayed up on us, enough to slightly dampen us but not soak us. At times the boat did feel like it was going to tip over during these maneuvers, however, I had complete trust and faith in our Captain. I was relaxed and squealing with delight.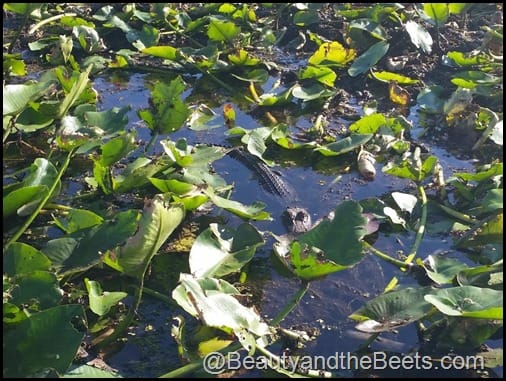 After our 90-minute tour we returned to the dock. Why I was ever frightened in the first place was beyond me. I just experienced an amazing thrill ride- more thrilling and exciting than anything I could find at a theme park. Orlando Airboat Rides is a wonderful adventure for families, children and couples alike. Prices range from $44.95 to $85 for a 60-minute, a 90-minute or a 120-minute tour. Tours are available from 8:00-6:00pm with special adventures at sunrise and sunset. Visit Orlando Airboat Tours for more information.
Orlando Airboat Tours
4275 Neptune Road
St. Cloud, FL
(407) 572-3561