This past weekend I completed my second half marathon, Chad completed his fourth full marathon.  It was miserable.  It was 82°F and my shoes were too tight.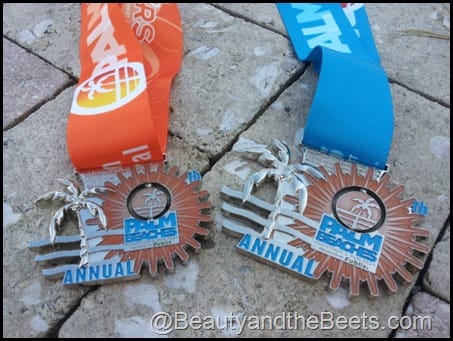 The weather in West Palm Beach was unusually warm (while the rest of the country was getting blanketed by snow and ice.)  It was about 10° warmer than normal.  I can hear you all rolling your eyes as I am complaining about the heat- but really, 82° is just too hot to run a good race.  This is why you will rarely find long races being held during the summer in the South.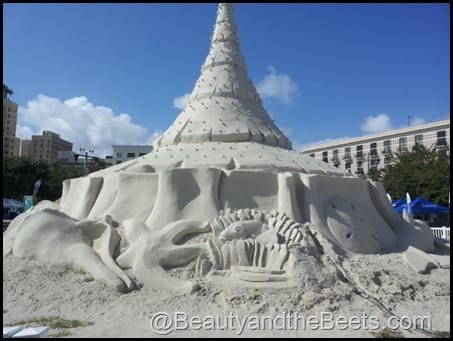 I walked most of it.  I wasn't trying to beat my last half marathon time.  I just wanted to finish.  By mile 6 my feet were throbbing, my hips hurt, my back was really hurting.  I know, poor me.  Also at this point I had noticed my hands were swollen like softballs and I couldn't make a closed fist.  This proved to be difficult as I tried to grab a drink at the water stops.  I am sure I turned a few heads as I had to grab the cups using both my palms!!  Turns out this is fairly common running in the heat.  Ugh.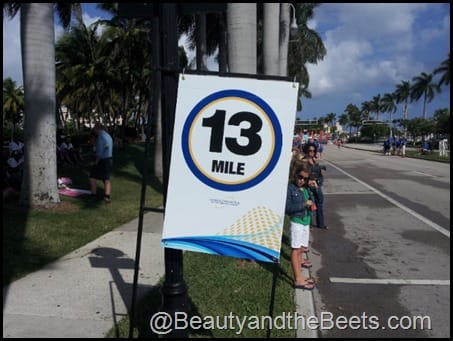 By mile 10 I ended up walking with a 72-year old man who has completed 55 full marathons in his life and now just walks half marathons to keep fit.  Before I knew it we were at mile 13 and I could see the finish line.  I sprinted in just to look good for the cameras snapping our pictures as we crossed the line!
Later that evening, my feet were so full of blisters I couldn't even walk from the bed to the fridge in the hotel room.  My shoes were too tight.  I wore different shoes than I wore at my last race and though they fit perfectly, there is no wiggle room for when your feet swell from running.  Lesson learned!  At last year's race I bought shoes that were fitted just for me at our local running store.  The knowledgeable staff at the shop knew to give me a size up to accommodate the swelling.  Who knew?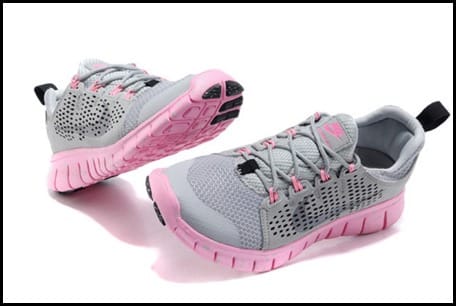 Lucky for us, we were able to walk somewhat normally the next day and we tracked down a Vegan cafe (called The Vegan Cafe!) in West Palm Beach.  We were at first the only ones in the restaurant so we were able to talk to the owner and learned how he began to ferment vegetables which became so popular that he and his wife decided to open a Vegan cafe.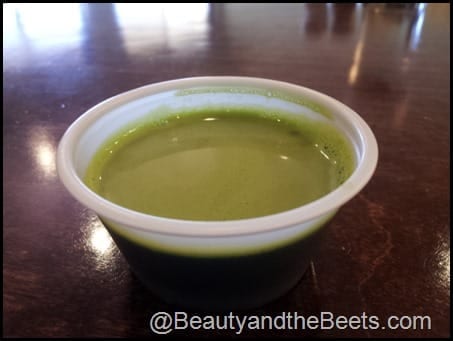 I had my first shot of pure wheatgrass juice.  We got to try the fermented tea.  We love finding all-Vegan restaurants.  This was such a great way to end our healthy marathon weekend in West Palm.  Not that we did anything else while we were there- we arrived the night before the race and made it to the expo downtown to pick up our race packets, then found a little pizza place that served pasta so we could fuel up.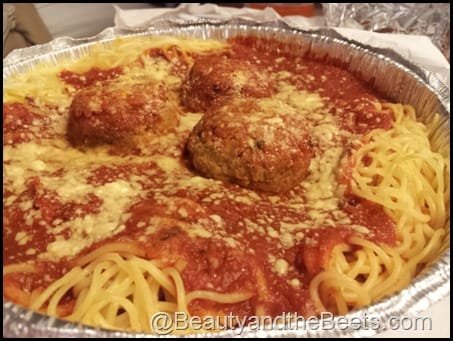 Funny though, Chad ordered a simple pasta with marinara sauce (I got a salad) and we brought the food back to our hotel to enjoy a nice quiet meal.  Imagine our surprise when we opened Chad's pasta and found ourselves staring at three huge meatballs right in the middle of his pasta!!  That was a nice little bonus for us non-meat eaters.  Ew!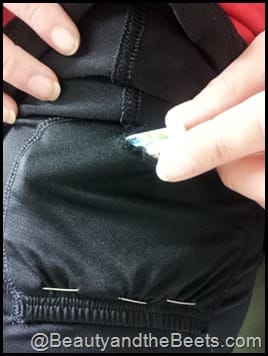 Also the night before I realized I had grabbed a tennis skirt for the run instead of one of my running skirts.  Well, a tennis skirt has an upside down pocket on the shorts to hold a tennis ball and I was not planning on running with any tennis balls.  I did, however, need a place to store my lip balm during the race.  I don't go anywhere without it.  I improvised.  I closed the pocket with safety pins and cut a little hole in the shorts so I could use the pocket right side up.  Only I would ruin a perfectly good tennis skirt in the name of lip balm!  I may or may not have a little bit of an addiction.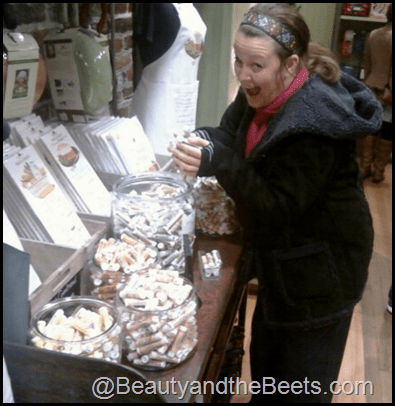 As miserable as we were during the race, we are looking ahead at our next one.  (Are we crazy?  Did we not learn our lesson?)  Perhaps one at the North Pole where the temps most likely will be colder than 80 degrees!!