I made this Parmesan Crusted Salmon using Chosen Foods Coconut Oil Mayo. I ended up making a little extra of the mayo crust mixture to make these Parmesan Crusted Tomatoes.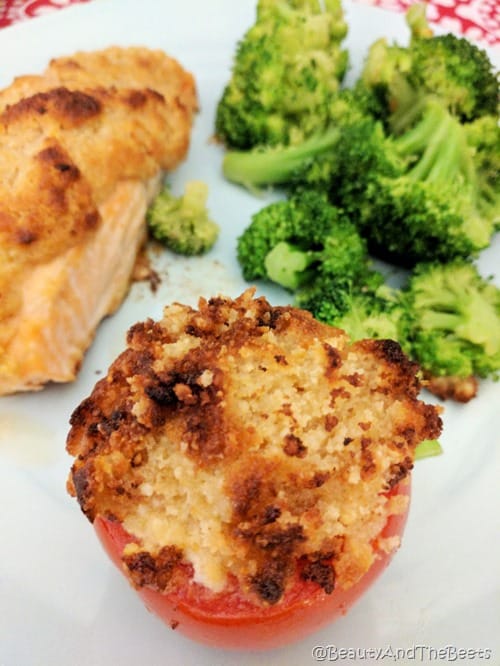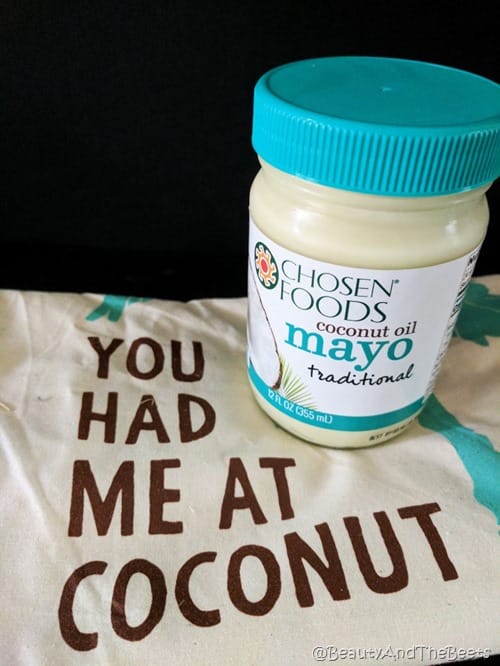 Using only four ingredients, these were the easiest and tastiest tomatoes I have ever made at home. Then again, I am in love with any kind of roasted or broiled tomatoes.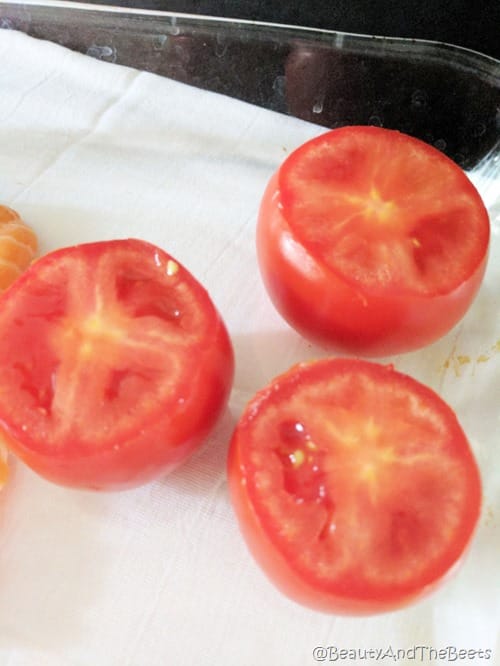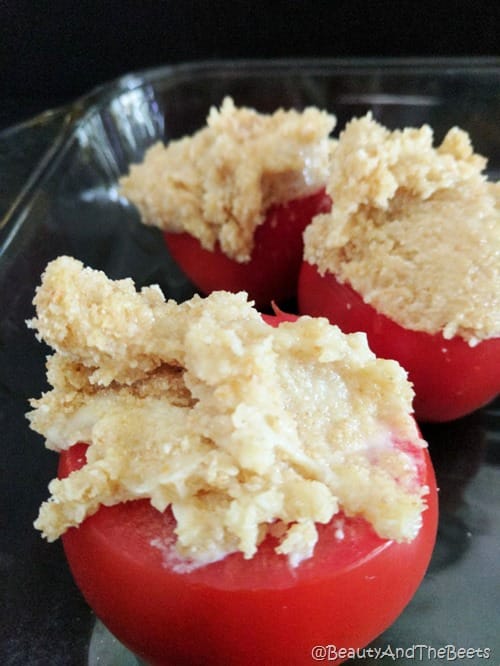 So four ingredients – I mixed the mayo with grated parmesan cheese and breadcrumbs, then generously topped the tomatoes with the mayo mixture. The tomatoes baked at 400° for about 8 minutes, and bam…an easy side dish…done.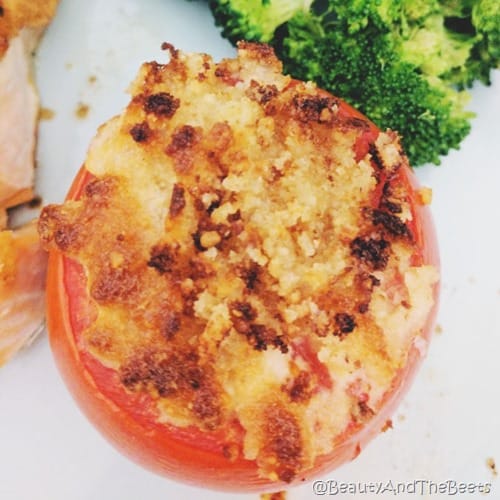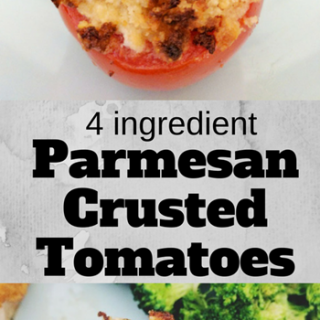 4- ingredient Parmesan Crusted Tomatoes
Ingredients
2 large tomatoes
2 tbsp. grated parmesan cheese
3 tbsp. plain breadcrumbs
Instructions
Preheat oven to 400°
Cut the stemmed top off the tomato.
Cut a very small piece off the bottom of the tomato so that tomato will sit upright in the dish.
Add the tomatoes to a glass baking dish.
In a bowl, add the mayo, cheese and breadcrumbs until well blended.
Generously top each tomato with the mayo mixture.
Bake the tomatoes in the oven for 10 minutes, until the crust is golden.
Pin this recipe for later: