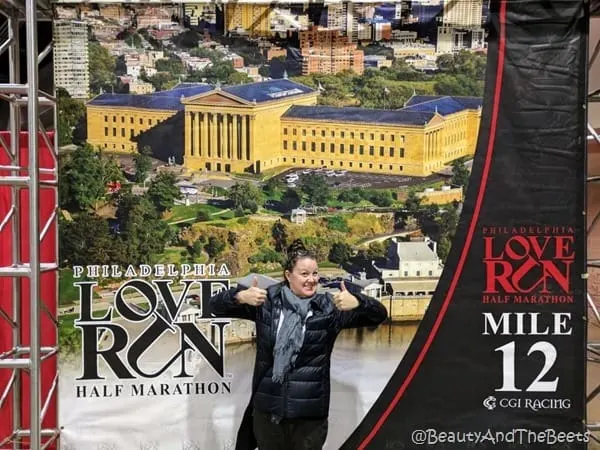 I recently completed my 16th Half Marathon. I was in my favorite city on the planet- Philadelphia and I was fortunate enough to have been chosen as a race ambassador for the Philly Love Run Half. I consider Philly to be my hometown so for me this was an extra special race.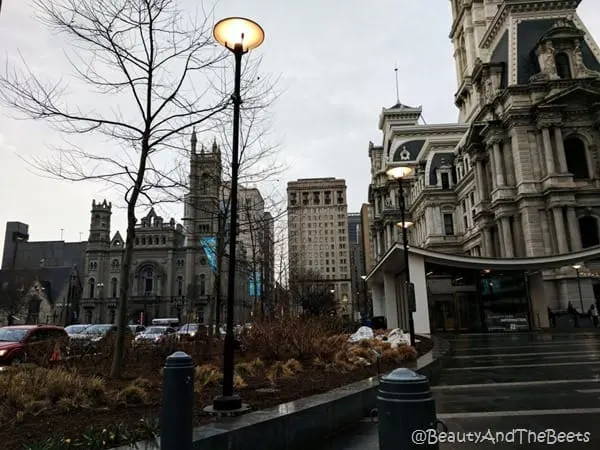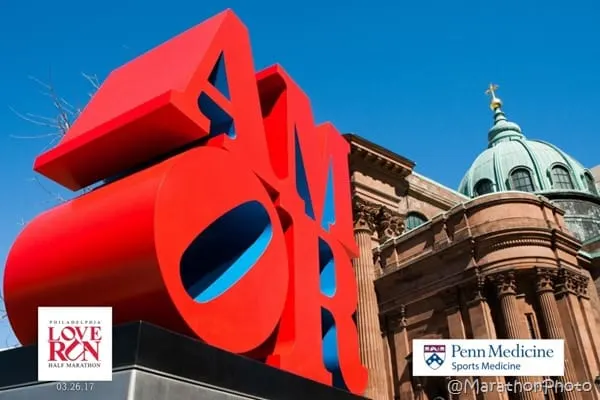 Mr. Beet and I arrived several days early so I could show him many of my favorite city sights, including my college (Temple University) and some of my apartments (there were many all over the city.)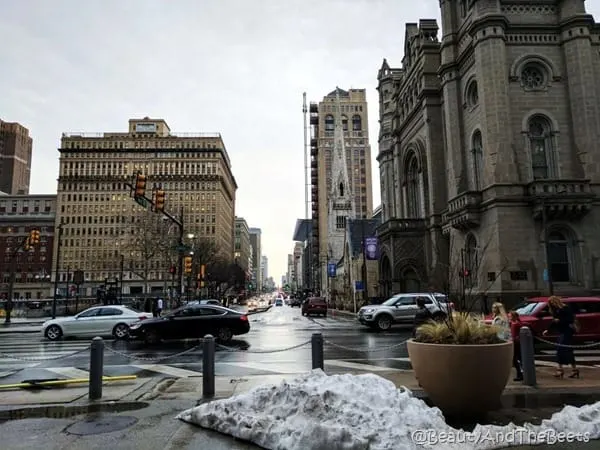 The weather was perfect for a race- in the low 40's at the start. The city had a late season snow fall just a few days prior so there was still a few piles of snow around, scary to us Floridians.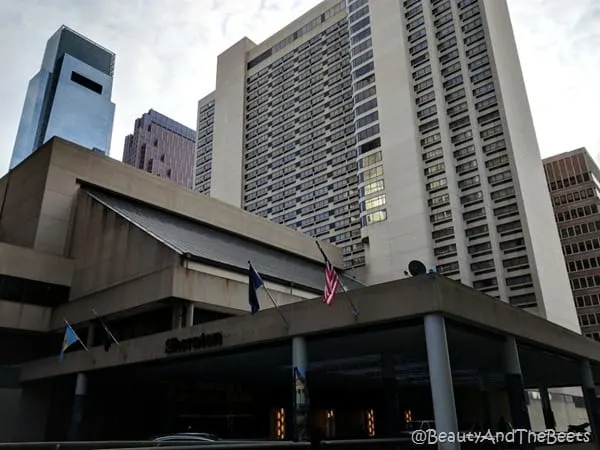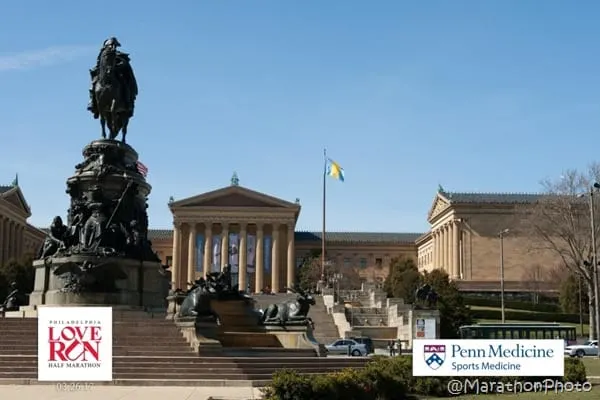 We were lucky enough to snag an amazing hotel room at the Sheraton Downtown so we were less than a half mile from the race start at the Art Museum (yes the Art Museum with the famous Rocky steps.) We were able to sleep in later than usual on a race morning and roll down to the Art Museum just before the starting gun. My favorite part of the Philly Love Run Half was the very beginning when we ran about 4 miles around the city itself.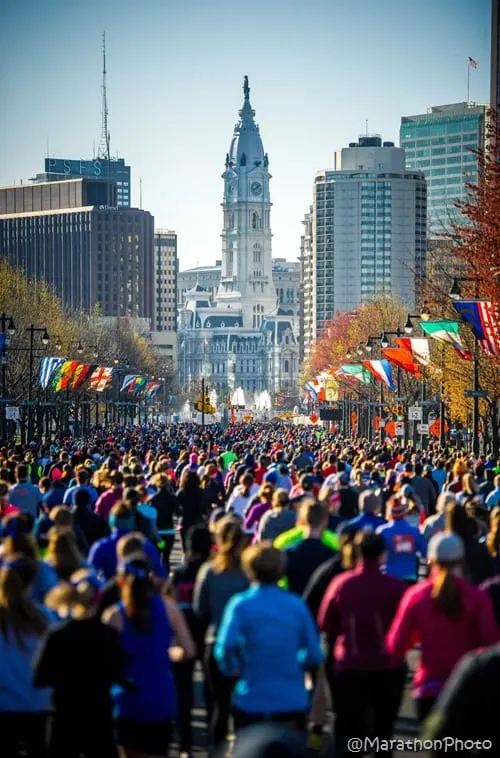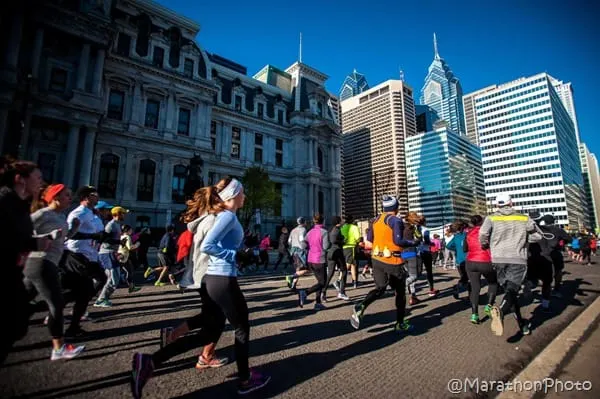 Philly just has some amazing mix of historic architecture and modern glass skyscrapers.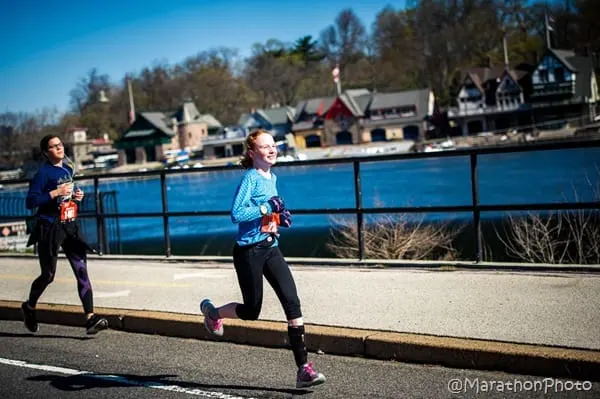 As we were nearing mile 5, we ran back by the Art Museum and headed into West Fairmount Park. Passing by the historic Boathouse Row, up towards Strawberry Mansion; the race route was beautiful and well shaded.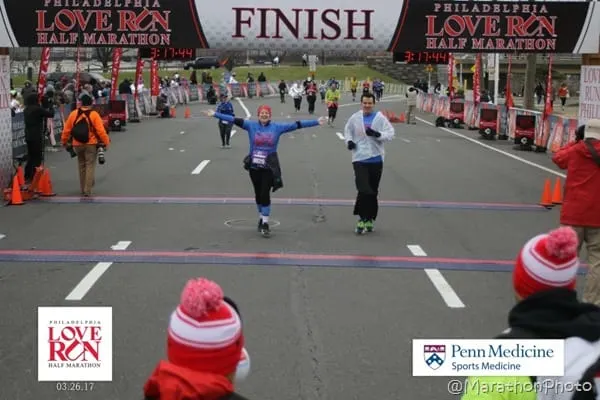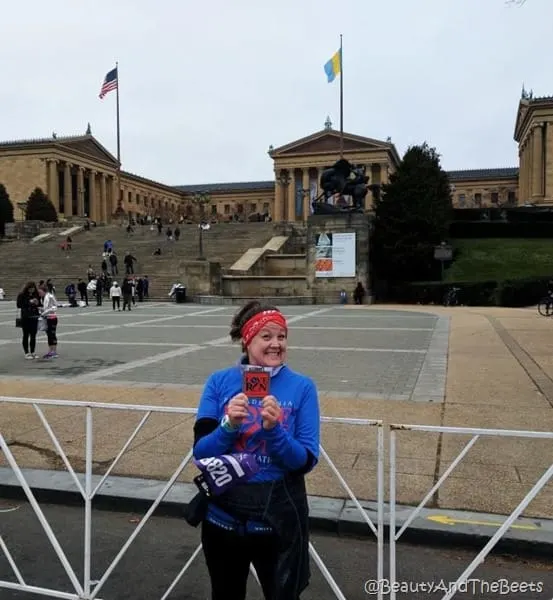 All I kept thinking about was reaching the finish line and grabbing a cheesesteak. I stopped for a quick photo at the finish in front of the Art Museum before Mr. Beet and I walked over to Whole Foods to grab lunch. The Whole Foods is about 2/10ths of a mile from the Philly Love Run Half finish so you can imagine many runners were on the same train of thought as we were.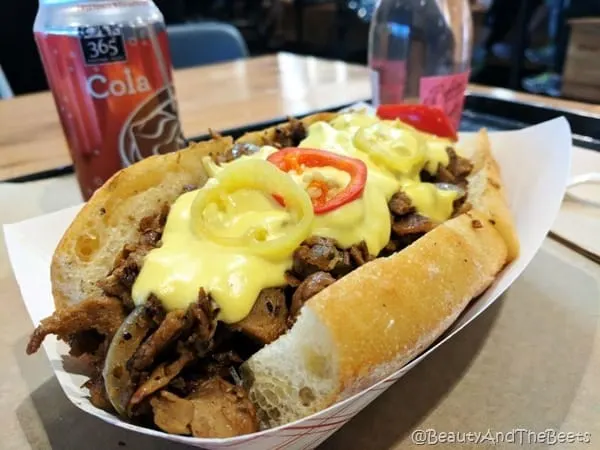 But I got my cheesesteak. My Vegan cheesesteak from WizKid in the Whole Foods food court. And while a Vegan cheesesteak isn't too comparable to the real thing, this was the best of all the Vegan cheesesteaks I had tried all week. Plenty of mushrooms and peppers, just how I like my steaks.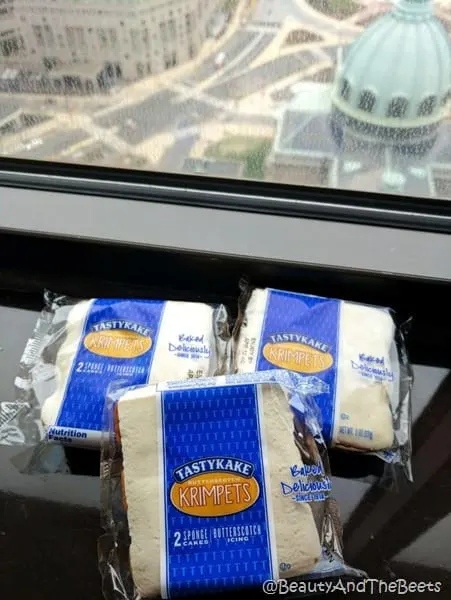 We were happy to have a short walk back to the hotel though we both think the temperature had dropped. It seemed colder after the race than before. However, it didn't take us long to warm up and we ate our Tastycake Butterscotch Krimpets cakes from our race bags before a nap. I always think the best part of any half marathon is the nap after when your muscles are exhausted and you feel accomplished.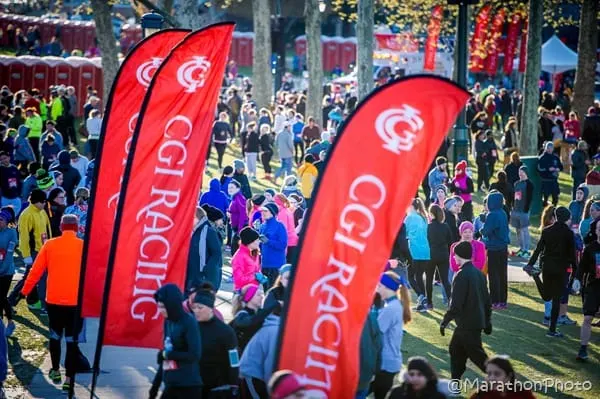 I am already plotting for next years race – who's joining me??