Healthy and delicious – this recipe for a Pineapple Cucumber Smoothie will have you feeling energized and ready to go!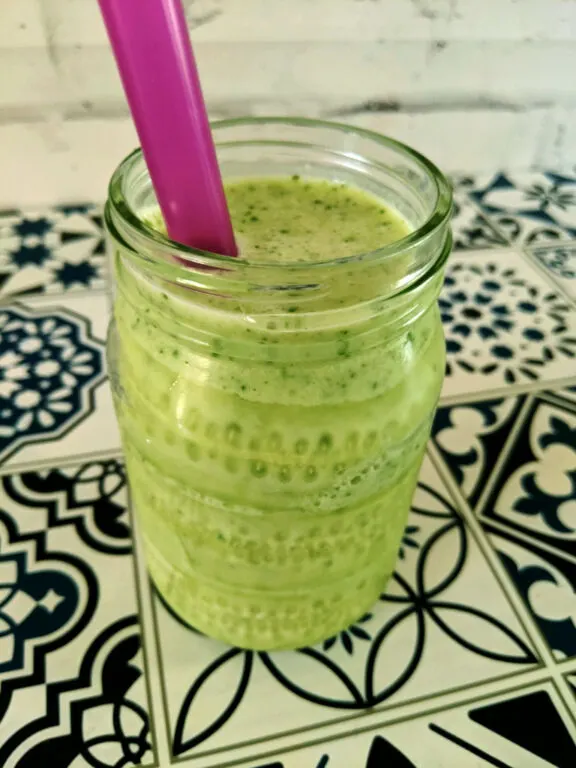 Growing up, my Mother would often make a smoothie for my brothers and I. It was the same smoothie everyday. It had a banana, Tang, milk, and yogurt; or something like that. There may have been a raw egg in there too. That's just how we rolled.
Fast forward a few years and smoothies are back in style, but this time with a lot more diversity and flavor. You could make a smoothie everyday for five years and never drink the same smoothie twice. The possibilities are endless.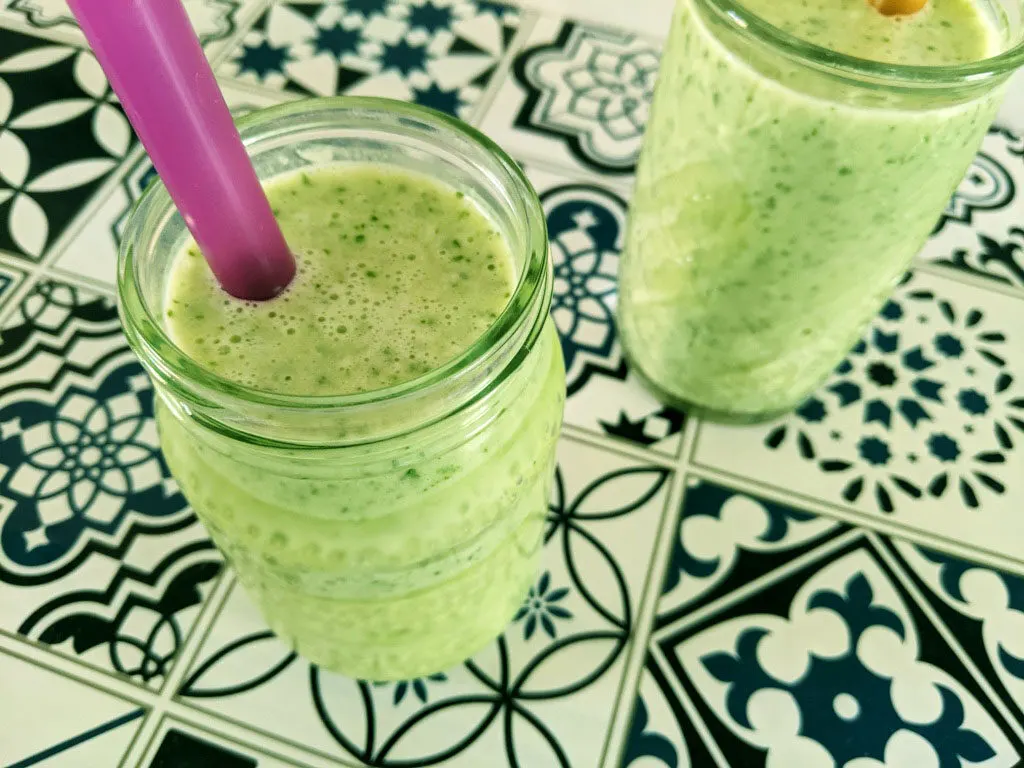 I love experimenting with different combinations of fruits and vegetables in my morning smoothie. Many of my ideas have come from a book called Simple Green Smoothies by Jen Hansard (who also wrote my favorite go-to cookbook Simple Green Meals). I have followed her week long smoothie plans and love how easy it is to sneak in some extra servings of fruits and veggies into my everyday diet.
My normal morning beverage is usually hot tea or an easy homemade cold brew, but lately I have become addicted to this Pineapple Cucumber Smoothie.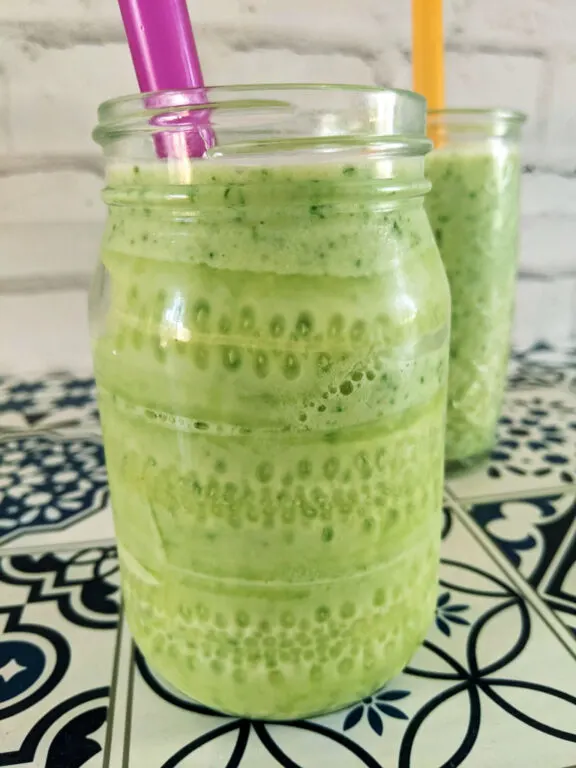 I have lately become obsessed with the combination of pineapple and cucumbers. Both are refreshing, both are light on the calories and high in water content. This Pineapple Cucumber Smoothie recipe is chockful of other healthy ingredients like baby spinach for iron, bananas for potassium, and Greek yogurt for protein.
It's a great boost first thing in the morning or as an energy fix in the afternoon.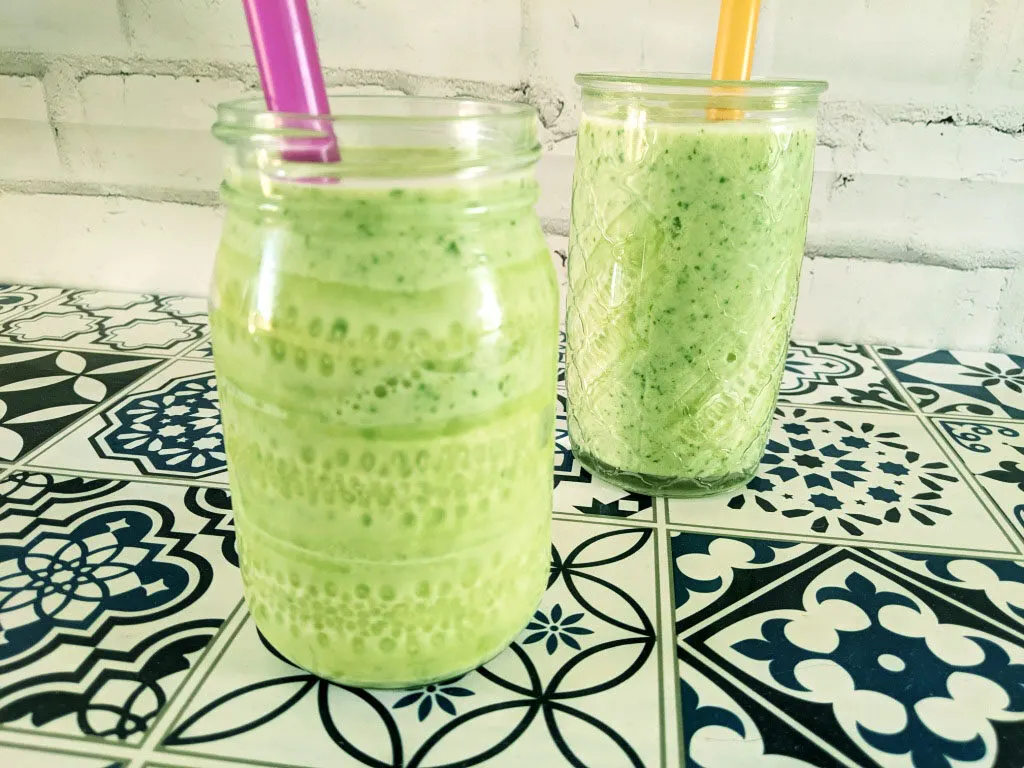 For an extra fun presentation, I thinly sliced the cucumber long ways then wrapped the pieces around the glass.
Scroll to the bottom of the post and leave me a comment. I would love to know what your favorite smoothie combination is!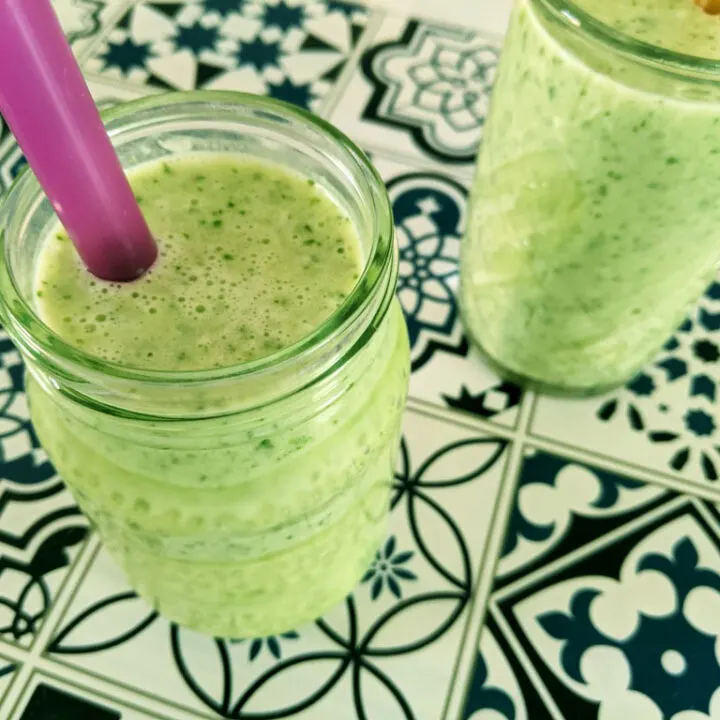 Pineapple Cucumber Smoothie
Ingredients
1 seedless cucumber
1 frozen banana
1 cup frozen pineapple chunks
1 cup baby spinach, loosely packed
1/2 cup plain Greek yogurt
1 tablespoon lemon juice (juice from one lemon)
1/4 cup cold filtered water
Instructions
Add all ingredients to a blender and puree until smooth. Serve immediately.