Share the love :)
—>>> Use the promo code PINK  for $5 off advance food & beverage passport tickets when you purchase at orlandosentinel.com/pinkoffpark.
About a year ago I was hanging out with  a good friend of mine who is incredibly active and who had recently became an Ironman. As in, a full Ironman race, as in a 2.4 miles swim followed by  112 mile bike ride, ended by a 26.2 mile run. Who does that????????? So anyway, my friend Nicole just set her eyes on the prize, and did it. My friend Nicole is rather modest, she occasionally wears an Ironman hat, she sometimes introduces herself as an Ironman; but for the most part she is fairly shy and reserved, and just not a show boater. I once ran a half marathon with her in Las Vegas, that's actually when I first really got to know her. We had a mutual friend (Meghan) who brought us together, and the three of us had this epic weekend in Vegas where we stayed out of all sorts of trouble. Our only goal was to prevent any, all, or one of us from getting married. (It has happened before so it was not an unreasonable goal for us )Meghan. Niki, and I became these great friends, I know I had made some friends who loved me for me. Despite them being in their mid-30's and I was only like mid-ish late 30's (or late-ish 40's depending on who you ask.)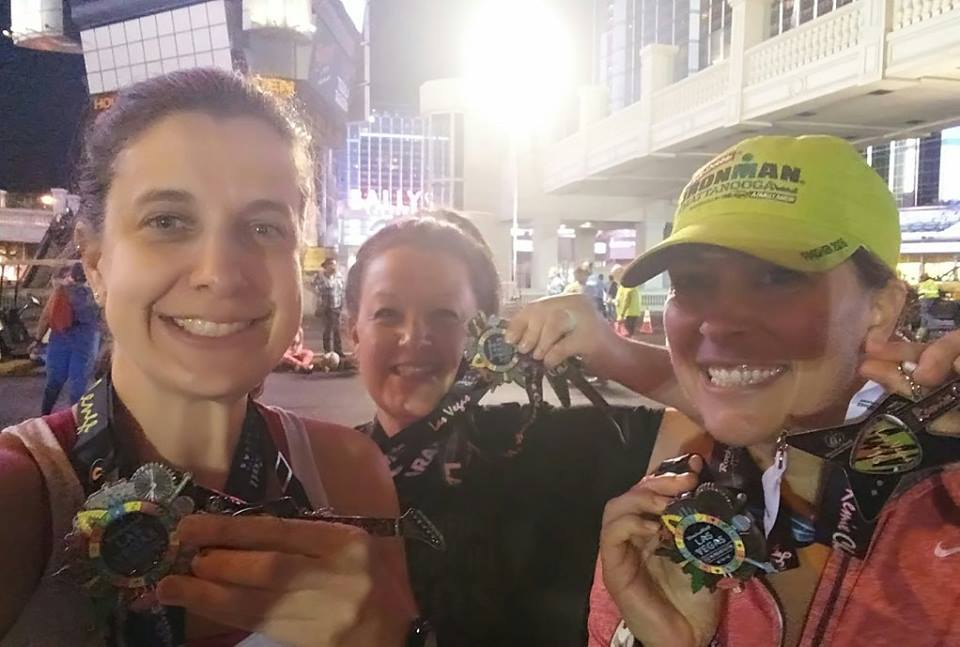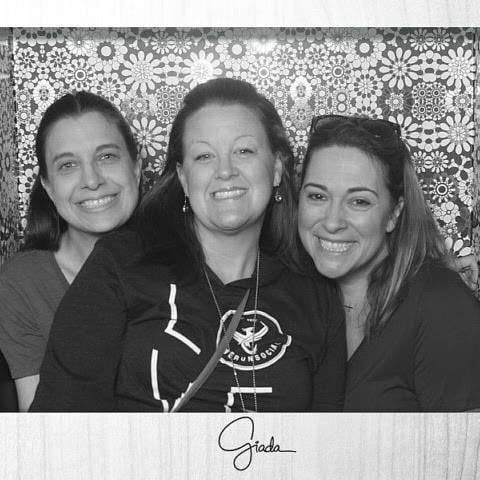 So, about 8 months after our super and totally innocent Vegas trip, I had plans to attend a media event with Niki. Only she cancelled…simply sending me a text -"can't explain, in the hospital, talk later." I knew she was having issues with her hip for a few months, so maybe she decided to go get it checked out. What I did not realize was that her hip pain was literally preventing her from doing simple things like a picking up a margarita (seriously, this is why she went to the hospital after having drinks with Meghan and realized she could not even lift her drink- so who says a margarita can't save your life?) It was the night before I was supposed to go to a media event with her when she was having said margarita and realized something was really wrong.)
I think I thought what we were all thinking. After her ironman race, her  body just needed a rest. So she would go to the hospital, get a cortisone shot, and be on her way. FOUR days later, she calls me and asks me if I am sitting down. She tells me that she has metastatic lesions on her spine. Oh well, that sucks, I myself just had neck surgery and they had to remove some stuff from my neck and basically reset me alignment surgically, but if I can get through it so can my friend Niki, right?
Uh……………………………………………..
As you can see, I am not medical literate- it took me 3 days to realize that my friend Niki had METASTATIC STAGE 4 BREAST CANCER.
How does someone in their mid 30's and is an Ironman get metastatic stage 4 breast cancer and be given a 6-month life sentence? It's now been a year, this lady is still going strong. She has met the love of her life, she is back biking, she is traveling anywhere and everywhere. She is living her best life. Is she cured? Oh no. She is still a human pin cushion with her treatments and drugs.
That brings me to this- I want to support breast cancer awareness and we are so lucky in Orlando that we have so many amazing events.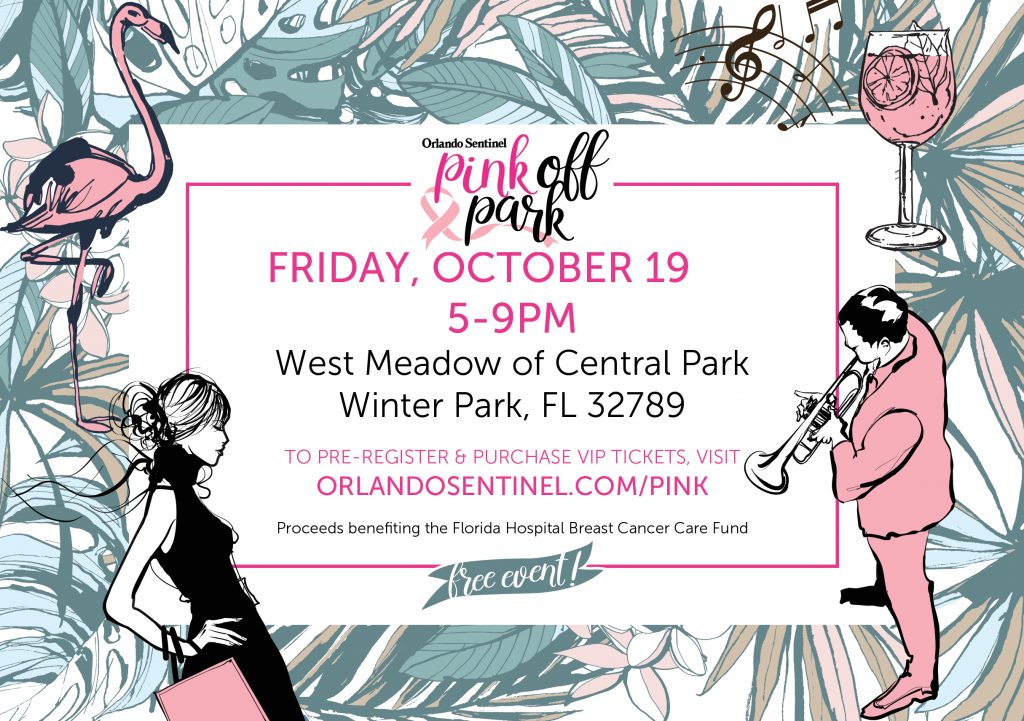 This weekend in Winter Park, Florida is Pink Off Park (sponsored by Orlando Sentinel Media Group) – an event to support the cause and honor those who are fighting, have been touched by, or have lost their battle with breast cancer.
Admission is free but passports will be available for purchase for food, drink samples, and a souvenir bag. ($20 will get you 6 light bite tickets, drink sample and a souvenir bag; while a $30 VIP ticket will get you 10 light bites, drink samples, a souvenir bag and access to the VIP lounge.)
ONE HUNDRED PERCENT of food passport proceeds will go to the Breast Cancer Care Fund at Florida Hospital Foundation.
Don't miss:
-The Survivor Fashion Show with local survivors wearing fashions by The collection Bridal, Cottonways, Sara Campbell, and Siegel's Clothing Company.
-Live Music by Martini Pop
-Signature Cocktails and Light Bites from Barnie's CoffeeKitchen, Cooper's Hawk Winery, Foxtail Coffee Co., Grander Panama Rum, Jeremiah's Italian Ice, Jimmy Hula's, Kelly's Homemade Ice Cream, Mellow Mushroom, Orange County Brewers, The Platinum Chef, Tito's Handmade Vodka, and World of Beer.
-Fundraising Activities
-Exclusive prizes
—>>> Use the promo code PINK  for $5 off advance food & beverage passport tickets when you purchase at orlandosentinel.com/pinkoffpark.
Please won't you join me this Friday night????
Friday October 19, 2018 from 5 to 9pm
West Meadow of Central Park, Winter Park
150 W. Morse Blvd, Winter Park, FL 32789
Share the love :)