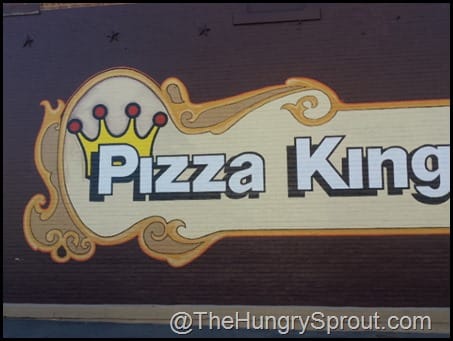 Pizza King is a staple in Indiana- it is hard to drive through any town in the state and not find a Pizza King.  Though it is a chain, it is actually two different corporations- one group of corporate restaurants based out of Muncie and another group of outlets based out of Lafayette.  I have read conflicting stories about the reason behind the two different groups- I have read that the original Pizza King was in Muncie.  I have read that the original Pizza King was in Lafayette.  Apparently, it was started by two brothers who had a business dispute and one fled to the other side of the state and started their own group of Pizza King restaurants. Plus, there are other owners of Pizza King with their own stores scattered across the state that are associated with the corporate Lafayette stores.  Confusing I know.  We have eaten at restaurants from both groups and they are quite different.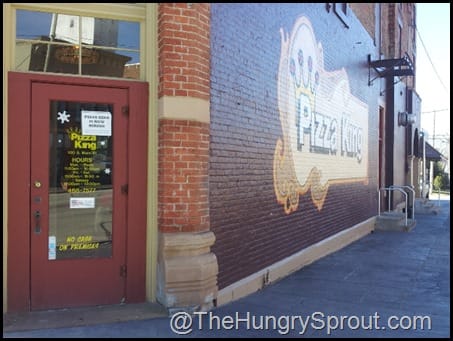 The first one we visited was one of the Muncie owned corporate stores in Farmland, Indiana– a very small town of about 1300 residents 70 miles northwest of Indianapolis, close to the Ohio border.  Pizza King occupies the first floor of the old Farmland Opera House, built in 1889.  Of all the Pizza King restaurants I have passed by, this one has the most character by far.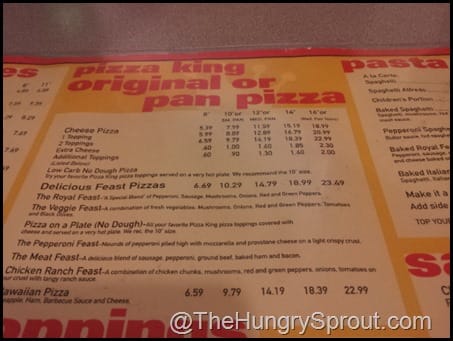 This is a full service restaurant and also a very popular place for takeout.  We decided to take a break from our explorations in Indiana and ordered breadsticks with a 10" veggie pizza.  Pizza sizes here are 8". 10", 12", 14" or 16".  There are plenty of options for toppings and even an option for a low-carb no dough pizza.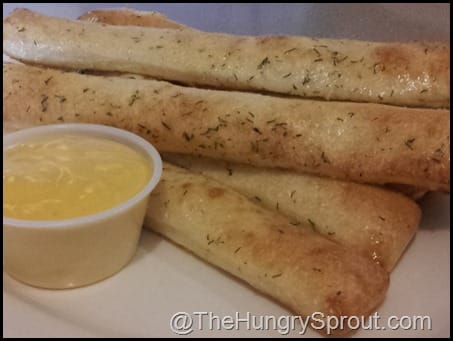 We got our breadsticks first- an order of five with spicy cheese sauce.  I love the thinner crunchier breadsticks and these were perfect.  Almost hollow in the center which just made them such better.  Plus, the extra butter slathered all over them made them amazing.  Nothing better than melt-in-your-mouth breadsticks.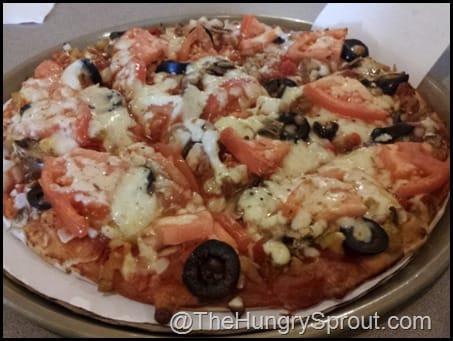 Next, our Veggie Feast pizza was delivered.  Mushrooms, onions, red and green peppers, tomatoes and black olives. We went for the 10"- just perfect to share for a light lunch.  The best thing about a Pizza King pie is the square slices cut into a circle pie…and the toppings are baked all the way into the edge- perfect for those of us who don't eat the crusty parts.  The crust is crispy and the onions and peppers are diced.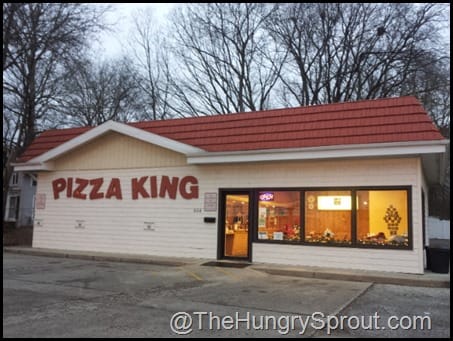 Our next visit was to one of the smaller non-corporate franchises, this one in Peru, Indiana– about 70 miles directly north of Indianapolis.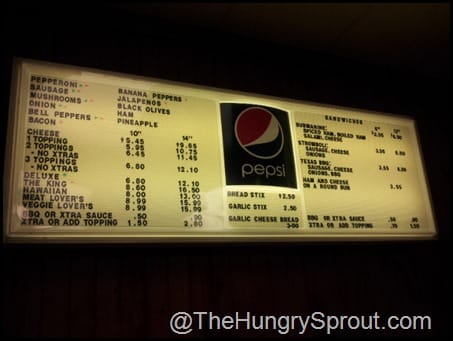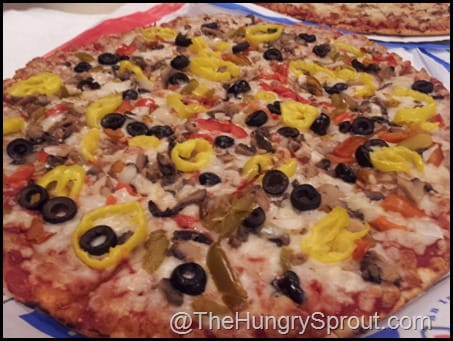 Very different from a corporate owned Pizza King, this one offers only two sizes- either a 10" or a 14".  We ordered the Veggie Lovers 14" and again, the pizza was cut into squares and the veggies went all the way to the edge of the pie.  This veggie pie came with the same toppings as the Farmland location plus banana peppers.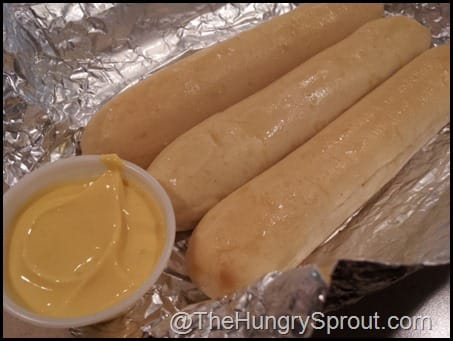 The breadsticks, however, were very also different.  These were bigger and more doughy.  They weren't dripping in butter but were sprinkled with a little bit of garlic salt.  Still good but very different than the other location.  I guess it is all just a matter of opinion and preferred taste.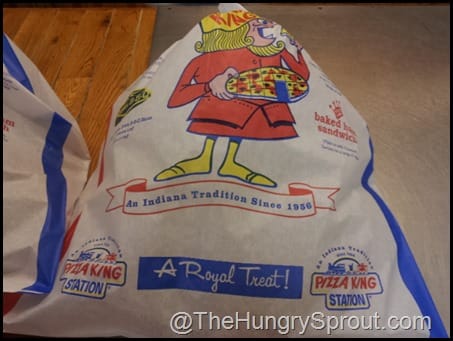 All in all, Pizza King anywhere in Indiana is a pretty sure bet no matter where they are based out of.  We eat at Pizza King every time we are in Indiana. One thing to bear in mind however, Pizza King is on the pricey side for a pizza joint.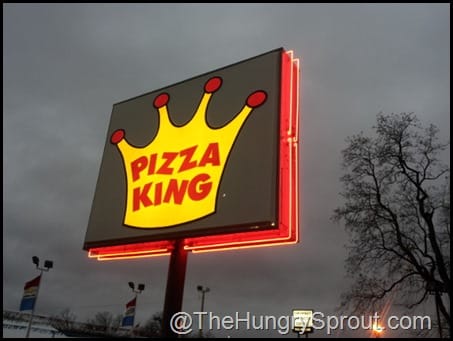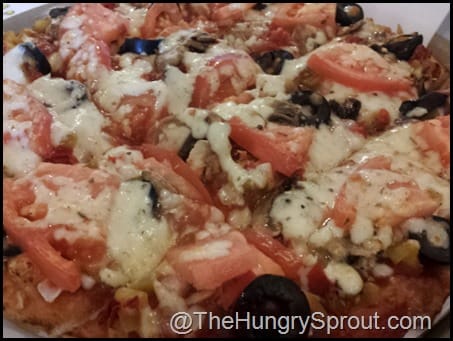 Lafayette based Pizza King stores website
Muncie based Pizza King stores website