New York City is a foodie's playground. There are over 24,000 places to eat in the city, and one of the newest trends is the explosion of food halls. In the summer of 2010, chef Todd English designed and opened The Plaza Food Hall in the basement of the super famous Plaza Hotel in midtown Manhattan. Two years later the hall expanded to 17 food stalls ranging from bakeries to sandwich shops, and today the space includes over 20 eateries including a high end cocktail bar.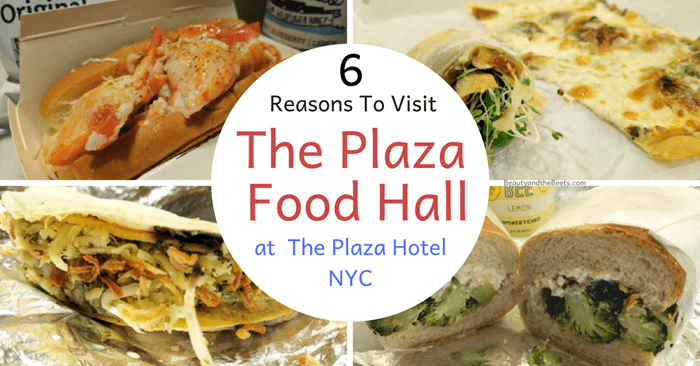 I frequent New York City quite often, visiting several times throughout the year. I've hit a lot of the popular restaurants. In the past year, however, I find myself returning to one spot in particular – The Plaza Food Hall. It is not uncommon for me to eat here four times during a week long stay, and I am not staying at The Plaza mind you. Because then it would be perfectly acceptable to eat in the basement of the hotel I am staying at.
There are three places that have me returning the Plaza Food Hall, six dishes that have me hooked.
1. Luke's Lobster – The Lobster Roll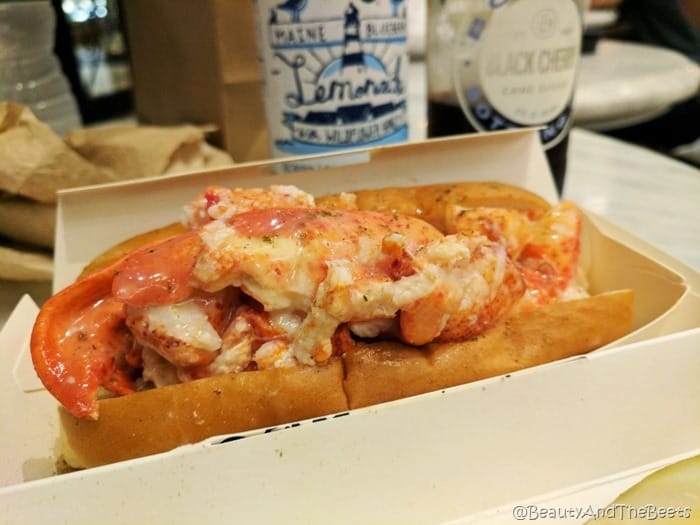 Luke's Lobster has a cult following with 32 locations in 11 states and 3 countries. While the menus vary in each store, one thing is consistent – the lobster roll. The lobster meat is mixed with a smidgen of mayonnaise and lemon juice and served on a hot buttered split top bun sprinkled with oregano, thyme, and celery salt. And I promise you it is the most delicious and freshest tasting lobster roll you will ever have the pleasure of experiencing.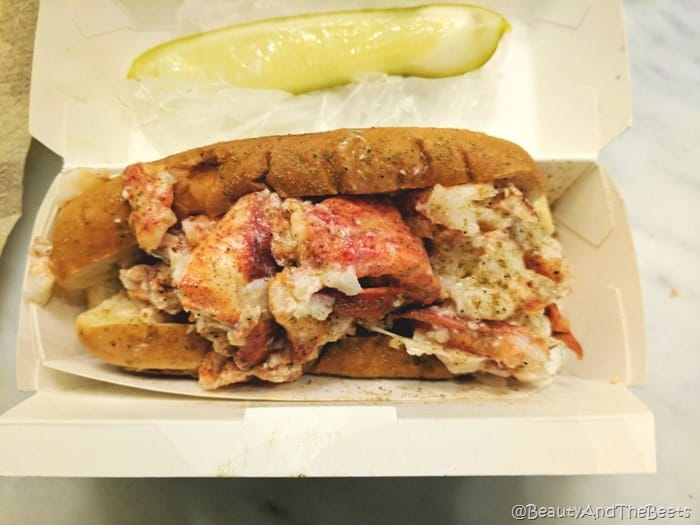 2. Luke's Lobster – The Crab Roll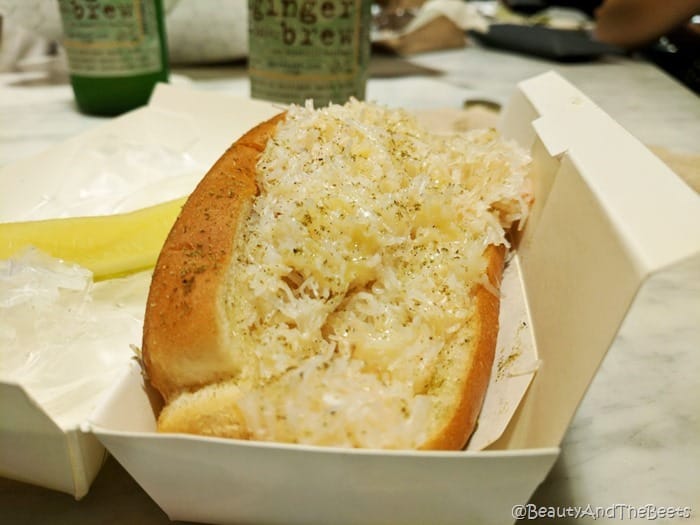 The crab roll is prepared in the same fashion as the lobster roll, but with crab meat instead of the lobster. The crab meat is actually shredded-like, but it tastes just as fresh as its crustacean friend. If you have trouble deciding among the rolls, Luke's offers a trio plate with 1/2 of its sandwiches including the lobster, crab, and the shrimp roll.
3. No. 7 Sub – Broccoli Classic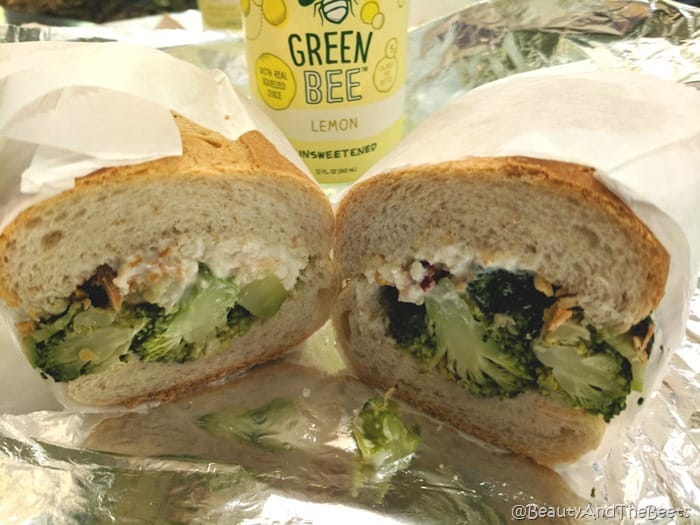 Just around the corner from Luke's Lobster is No. 7 Sub. There's a small menu of funny named sandwiches like Dan Smith Will Teach You Guitar (turkey, avocado, and black bean hummus) or Queen of Jordan (ham, provolone, blueberries, BBQ chips, and jalapeno mayo). But my favorite is the Broccoli Classic, a sub they are well known for. The sub is simply made of roasted broccoli, lychee muchium, feta cheese, and crispy shallots. Lychee muchium is essentially lychees brined in sesame oil, vinegar, ginger, shallots, and scallions among other seasonings. This sub is often imitated but noone does it like No. 7 Sub.
4. No. 7 Sub – Broccoli Taco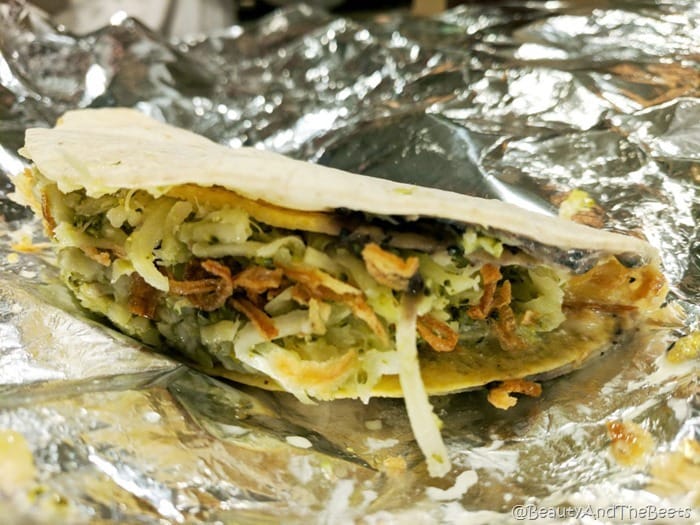 The taco is a very affordable $6 a piece. And you will most likely want at least two. I'm afraid I could eat ten in one sitting. They are that good. It's a hard taco shell smothered in black bean hummus wrapped in a soft flour tortilla, then filled with shredded marinated broccoli, feta cheese, and fried shallots.
5. Pizza Rollio – Margherita Pizza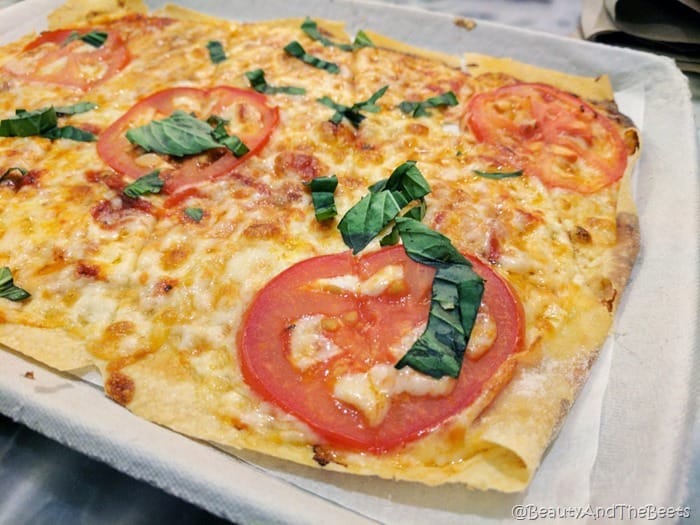 Pizza has never been so fun. Pizza Rollio prepares fresh super thin pizzas, then serves them along with a side of arugula and sprouts. You roll the greens into your pizza slices, then eat the slices rolled. It's different than the New Yorker pizza fold. The Margherita is a simple blend of tomatoes, sauce, mozzarella, and fresh basil. It is as delicious as it is fun.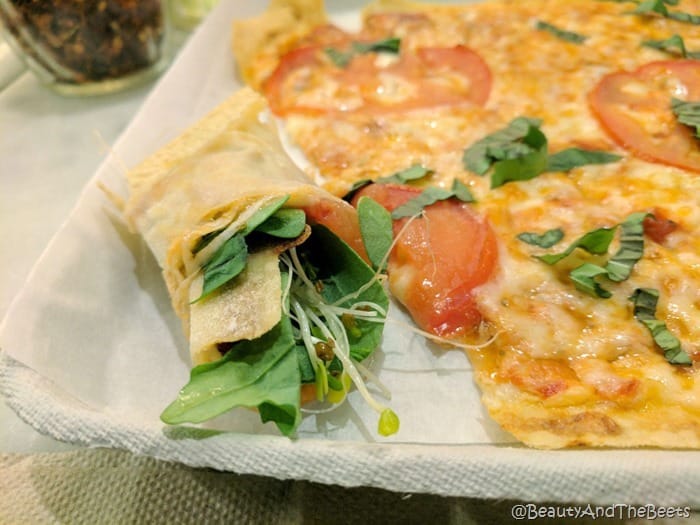 6. Pizza Rollio – The Godmother Pizza Special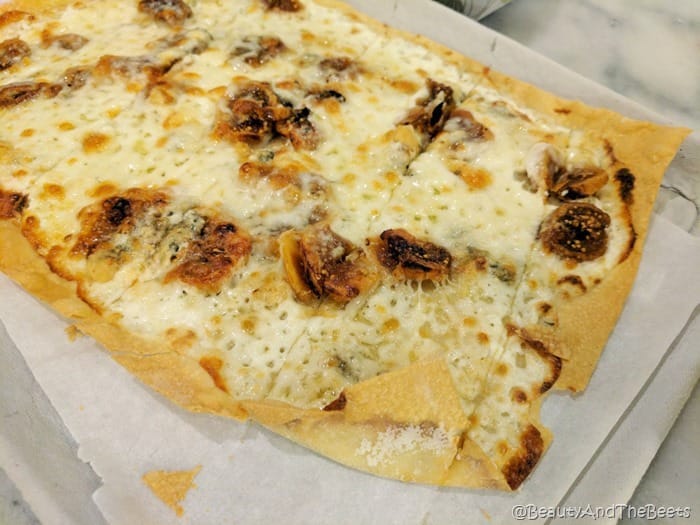 The Godmother is the same concept as the Margherita only the pizza consists of figs and blue cheese with mozzarella. And if you don't think you like figs, you haven't had them on this pizza, rolled with the arugula and sprouts. It will blow your mind.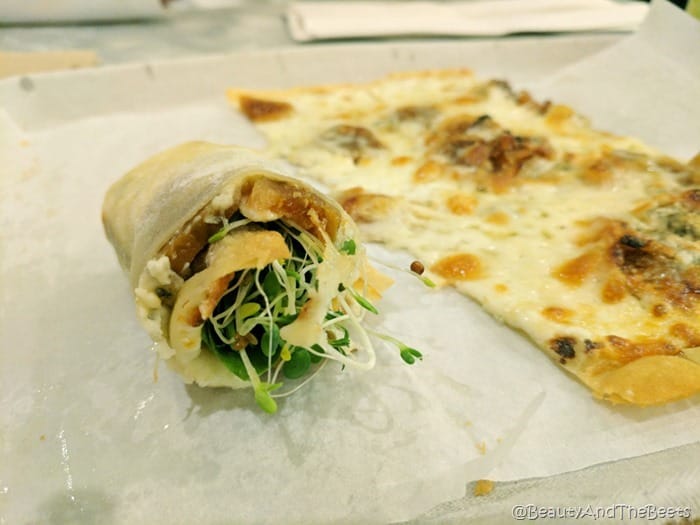 ………………………………………………………………..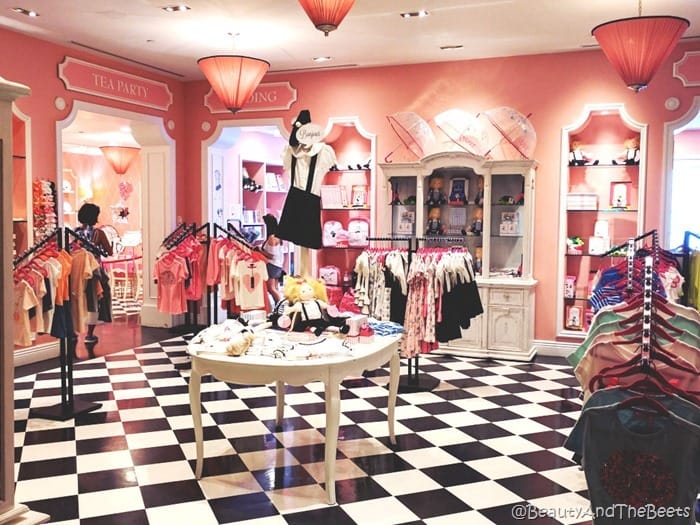 And when your belly is full and happy, be sure to visit the Eloise Shop. Even if you don't have kids, it's an adorable shop with clothing, toys, and tea sets based off the 2003 movie Eloise at the Plaza, the story about a 6-year old girl who lives at the Plaza Hotel. The movie was based off a series of books by Kay Thompson and Hilary Knight. Eloise is the Plaza's most famous resident.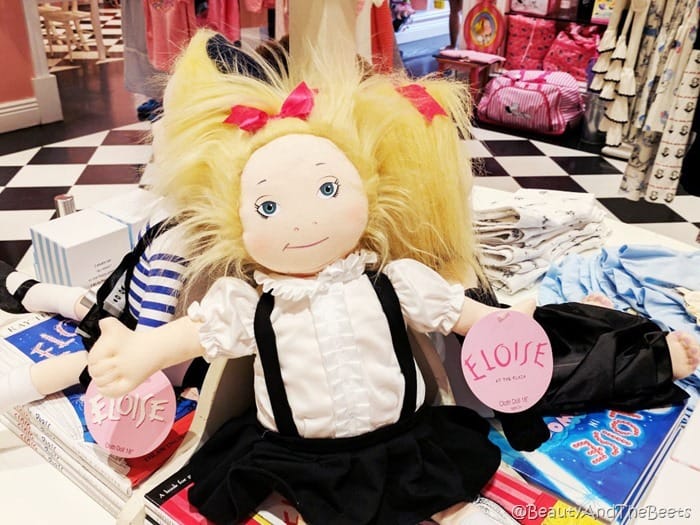 These are just a few of the hundreds of food dishes available in the Plaza Food Hall. These six are just my personal favorites. For more information on the Plaza Food Hall visit the website here –> Plaza Food Hall.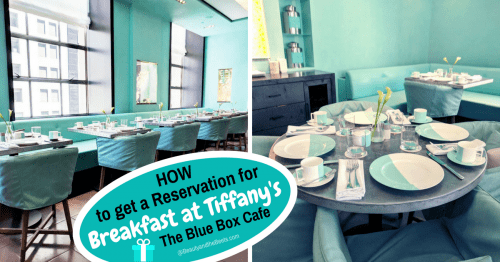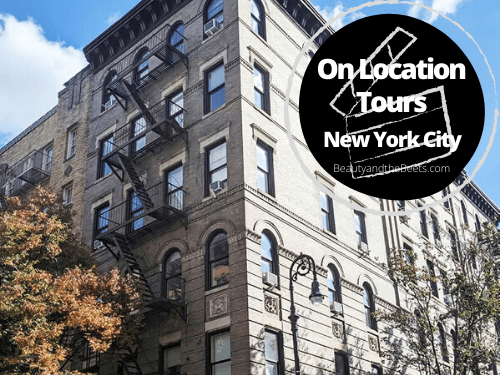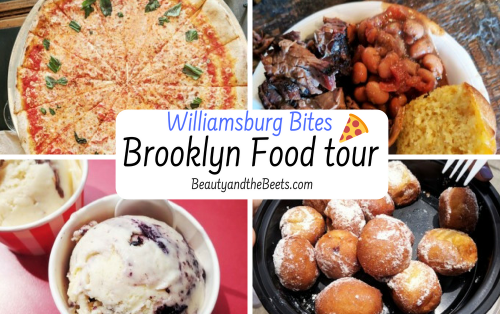 For more fun in New York City check out these posts: