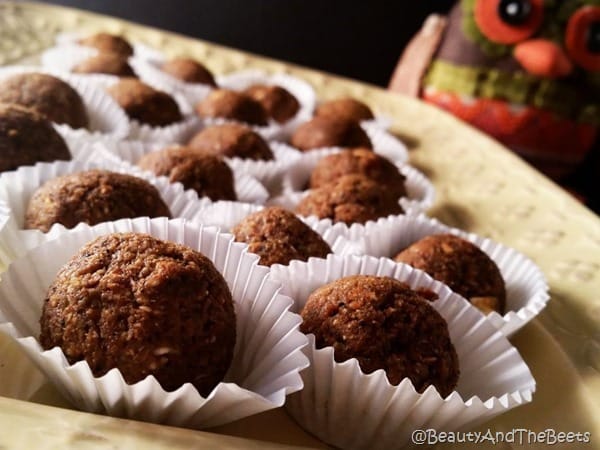 So I find that there are two kinds of people in the world – those that spend the Fall planning their lives around Pumpkin Spice anything, and those who don't have a pumpkin spice problem. If you are in the former group, then please enjoy my Pumpkin Spice Latte Bites. For those in the latter, well, humor me please.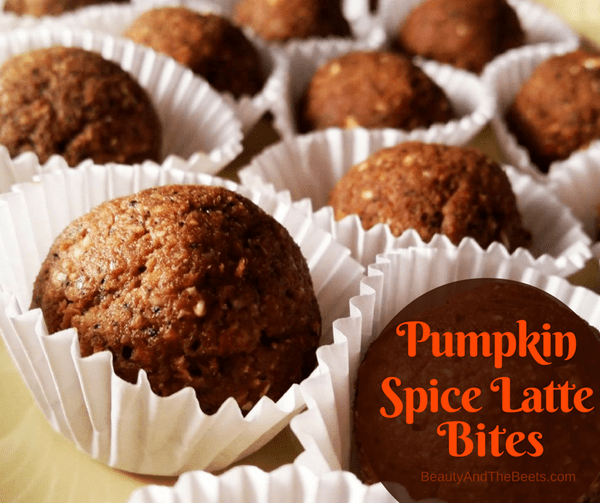 In just a few days it will officially be Fall. For most people (those pumpkin-spiceholics), the season officially starts the day Starbucks begins offering their Pumpkin Spice Latte (PSL), by far the most requested beverage in the coffee company's history. And over the past few years, as other brands caught onto the success of the PSL, there is pumpkin flavored everything everywhere. E-V-E-R-Y-W-H-E-R-E. And even here on Beauty and the Beets, though I admit I am not the biggest pumpkin fan.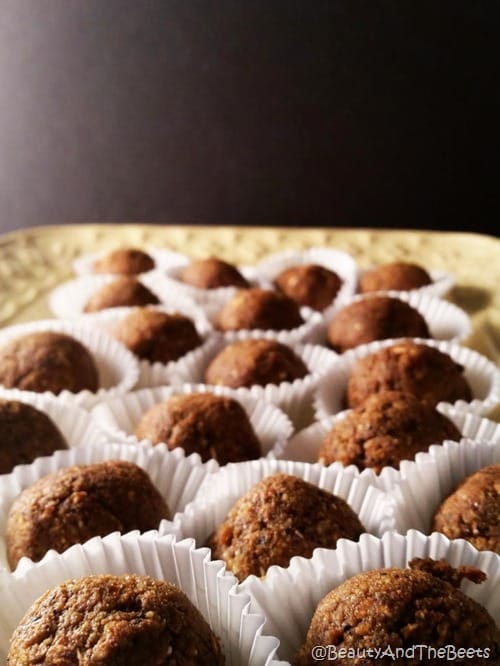 I like pumpkin, I am just not in love with pumpkin. I am far more interested in caramel apples and sweet potato casserole, however, I can hang with the pumpkinheads of the world. And I did just have my first PSL this weekend while visiting Halloweekends at Cedar Point in Ohio. The air has more of a chill in it compared to my hometown of Orlando, FL, making it more conducive to really enjoy a coffee beverage. Back in Florida, I plan to enjoy my PSL over ice.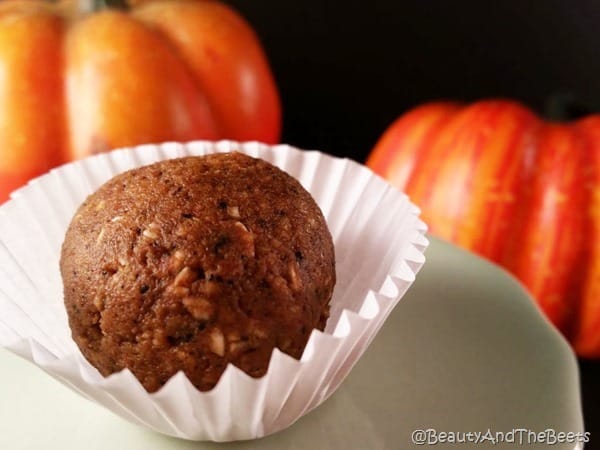 There's coffee, cream, and of course, pumpkin. Both pumpkin puree and pumpkin spice, but yet, the flavor isn't overpowering. These bites are a bit spicy, a bit sweet and packed with healthy ingredients like dates and oats. A few of these on the go will deliver enough energy to get you through the morning until lunch, or through the afternoon until dinner. Without the sugar-y guilt of a candy bar.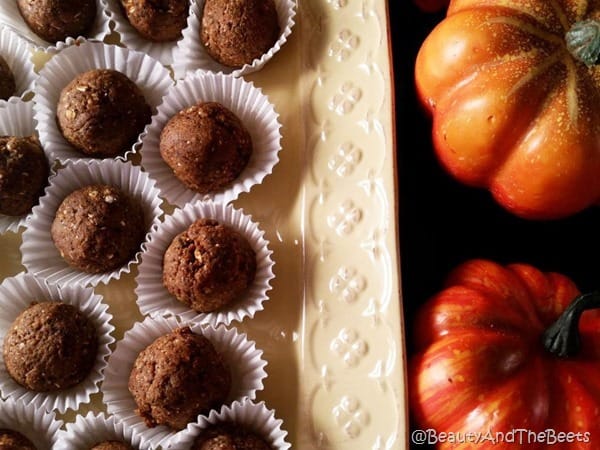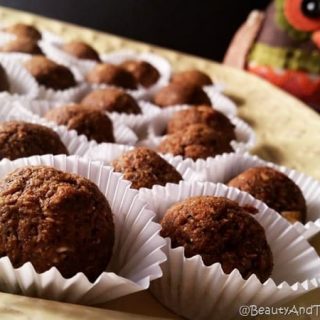 Pumpkin Spice Latte Bites #SundaySupper
Yield:
20 -23 bite sized balls
No need to wait for your favorite coffee shop to start serving thier Seasonal Pumpkin Coffee, try making these Pumpkin Spice Latte Bites at home.
Ingredients
1 cup dates, pitted
1 cup uncooked oats
2 tbsp. unused coffee grounds
2 tbsp. coffee creamer,, regular flavor or vanilla
2 tbsp. unfiltered or raw honey
Instructions
Add the dates and the oats to the bowl of a food processor and pulse until the dates and the oats are well mixed.
Add the remianing ingredients to the dates and oats and process until the mixture forms a paste.
Transfer the mixture to a medium sized bowl and chill in the fridge for about 30 minutes.
Roll the mix into bite sized balls, one tablespoon at a time.
Serve immediately, or keep in the fridge until ready to eat. Store any remaining balls in the fridge for up to 3 days.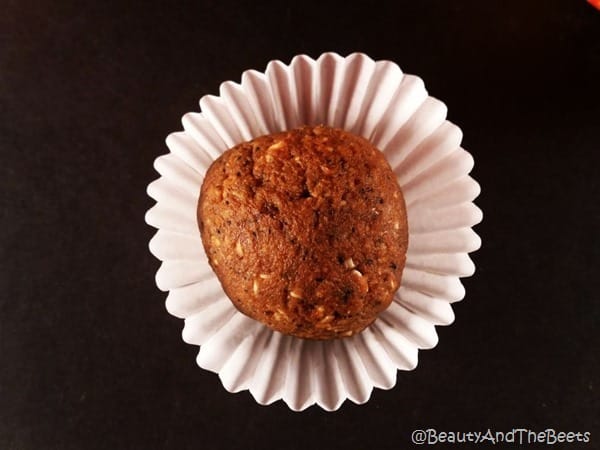 Pin this recipe for later: