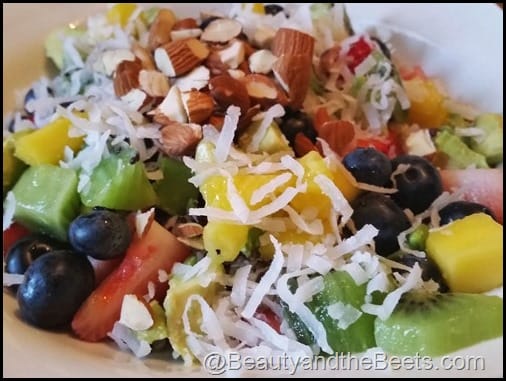 My Mom and I recently visited a place called Flavors Cafe in New York City and tried Quinoa Breakfast Bowls. Their bowls came in three flavors- Mexican, Morrocan and Greek. All we served with a fried egg and were topped with a specialty sauce. I've never had quinoa for breakfast but the idea intrigued me and I thought- why can't it be served for breakfast?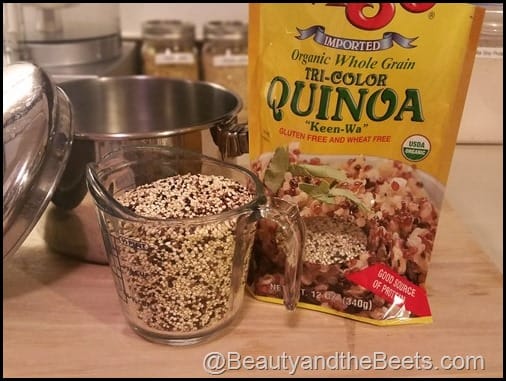 Once I returned to Florida I found myself one morning with an abundance of fruit in my fridge. It would be simple enough to just throw the fruit into a bowl or use it to top cereal but isn't that so boring? I suddenly remembered that quinoa breakfast bowl and thought I would give it a try and see how Chad liked it. Turns out, it was indeed a hit.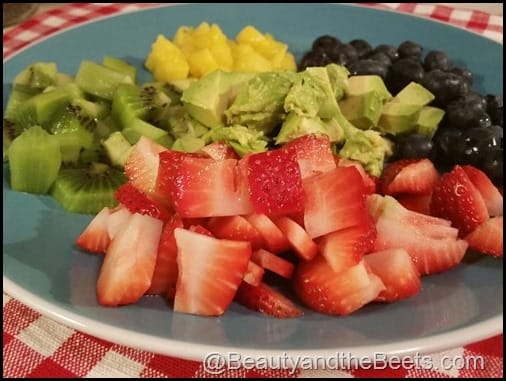 I didn't use eggs and I didn't add sauce. Instead I added some chopped avocado and used a splash of vanilla almond milk just to sweeten the quinoa up slightly. In my fridge I had some strawberries, blueberries, mango and kiwi leftover from a previous recipe though any fruit would work perfectly here. Sliced bananas, chopped apples or halved grapes would work well. Pecans or walnuts can be substituted for the sliced almonds. Just use whatever you've got!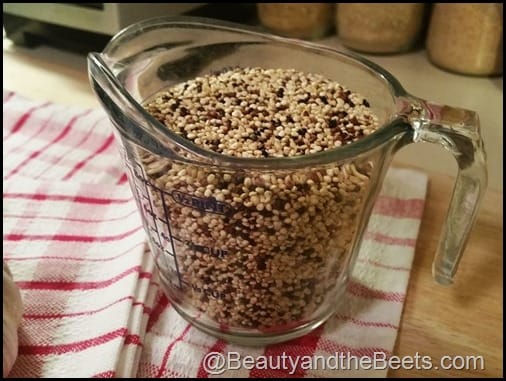 I like that the quinoa is a little more filling to me than oatmeal and more satisfying. I am not always in the mood for the mushiness of most oatmeal so this Quinoa Fruit Breakfast Bowl is a little more appealing.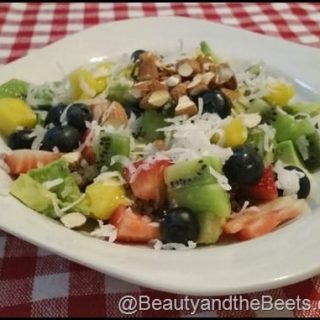 Quinoa Fruit Breakfast Bowl
Any fruit would work in this healthy breakfast dish including apples, grapes and mandarin oranges.
Ingredients
2 cups quinoa
1/2 cup unsweetened vanilla almond milk
1/2 cup strawberries,, washed and sliced
1/2 cup blueberries,, washed and stemmed
1/2 cup diced mango
1 kiwi,, peeled and sliced
1/2 cup chopped avocado
1/4 cup sliced almonds
1/4 cup shredded coconut
Instructions
Cook quinoa according to package directions. Remove from heat and let slightly cool.
Divide the quinoa among four medium breakfast bowls and divide the milk evenly to each bowl.
Add the fruit and avocado and lightly mix into the quinoa.
Sprinkle the almonds and the coconut over top the quinoa mixture.
Serve immediately.
What would you add to quinoa for breakfast in the morning?