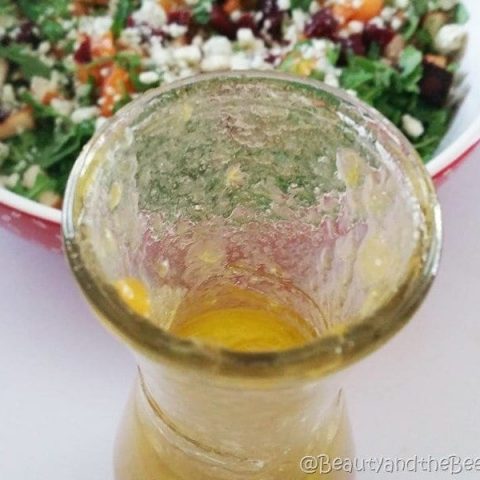 Simple Red Wine Vinaigrette for Salads
The easiest and most basic red wine vinaigrette EVER. The mustard will bind all the ingredients together.
Ingredients
1/4 cup red wine vinegar
3/4 cup extra virgin olive oil
1 small garlic clove, minced
2 teaspoons Dijon mustard
salt and pepper, to taste
Instructions
Add all ingredients to a jar with a lid. Shake to blend the ingredients.
Notes
Alternatively, you can add all the ingredients to a bowl and whisk together.