Whether you are in town for a week or a short afternoon, here is a list of some of the best restaurants in Juneau, Alaska as well as a few places to grab snacks and drinks, all within walking distance of the cruise port.
Juneau, Alaska is not accessible by car. To get here, you must travel by air or on a cruise ship or ferry. And despite the fact that Juneau is nestled between the mountains and a rainforest, it is a vibrant and bustling town with fine dining restaurants, casual cafes, and food trucks for every palate.
Juneau Food Tours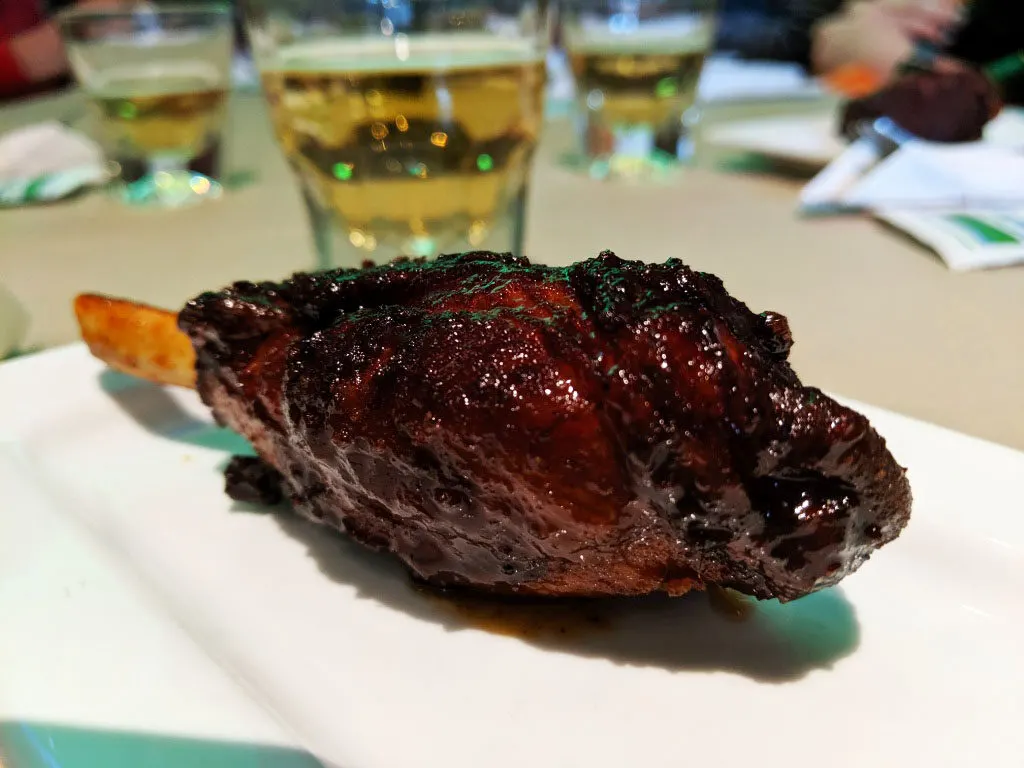 One of the best ways to explore the food scene in any city is by enjoying a walking food tour, and Juneau is no exception. Juneau Food Tours offers a daily 2.5 hour tour that will not only feed your belly, but enrich your mind with interesting Alaskan facts and stories. From hog wings to reindeer sausage to King Crab legs, there is something for everyone. Read more about my Juneau food tour here.
Tracy's King Crab Shack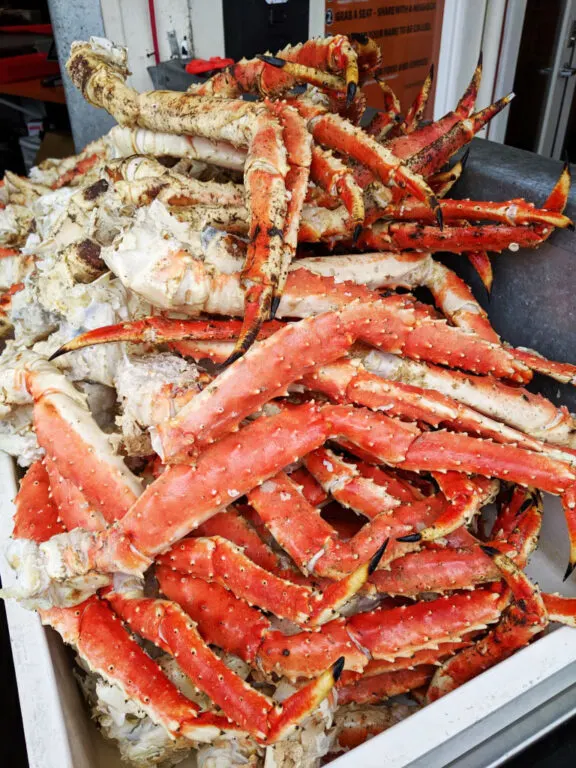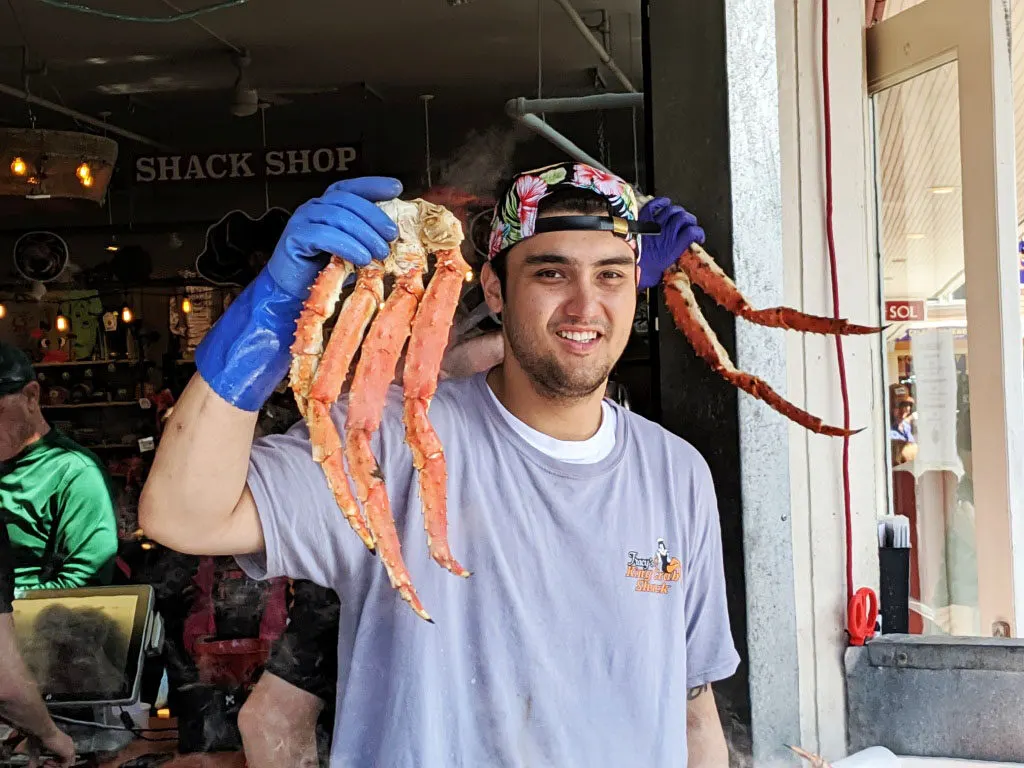 Tracy's King Crab Shack has been an Alaskan icon since 2006. With two locations in Juneau (both very easily accessible from the cruise ship dock), it is the premiere place for King Crab legs bigger than your head. The crab bisque is excellent as are the signature crabcakes. It's the ultimate Alaskan seafood experience.
In Bocca Al Lupo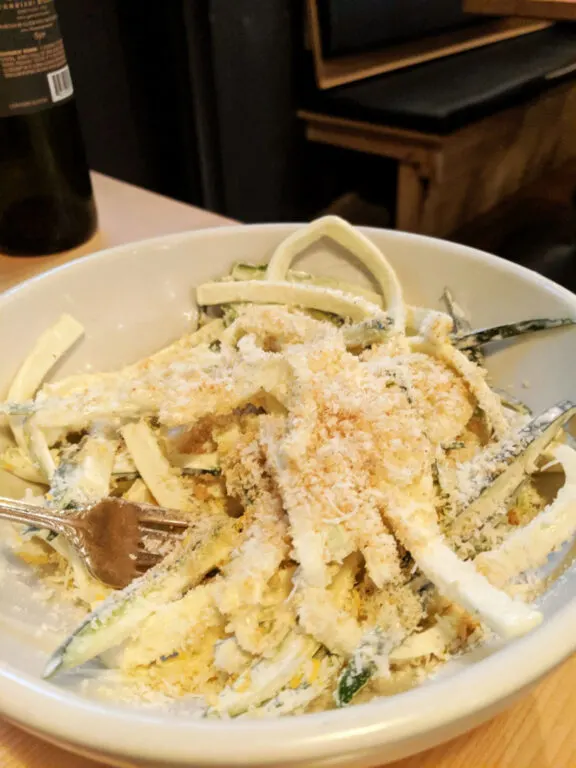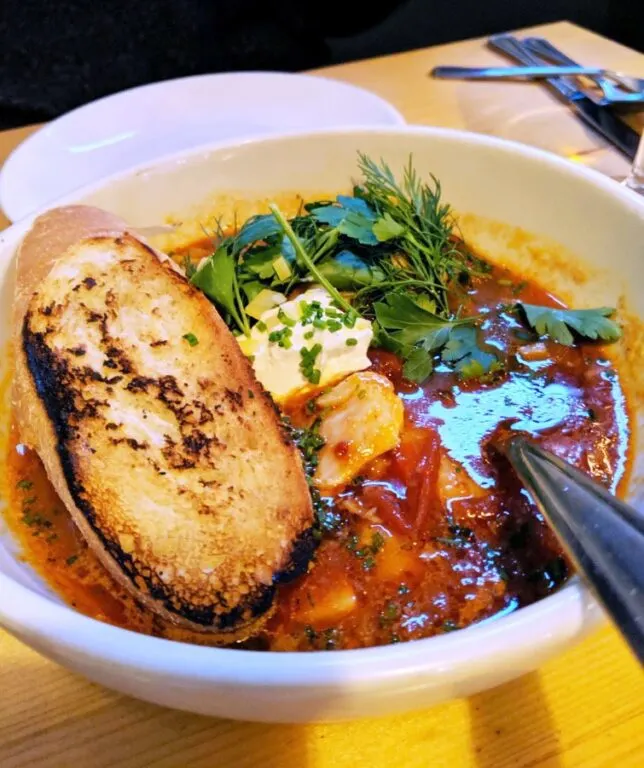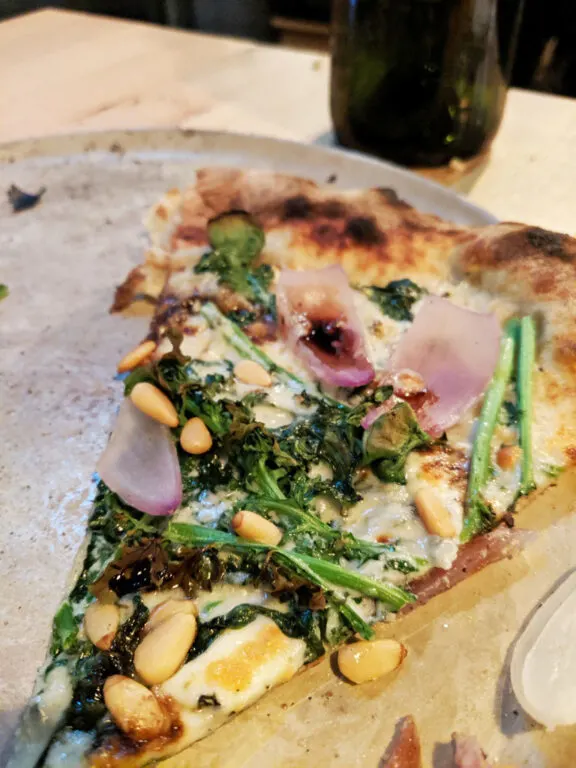 In Bocca Al Lupo translates to "into the wolf's mouth", and is another way to wish someone good luck. The restaurant was opened in 2016 by Beau Schooler, a 2019 James Beard Foundation Award nominee. In Bocca Al Lupo is where locals go for fine Italian dining. Though the menu changes daily, offerings like the Zucchini Caesar and the Parmesan Cream Gorgonzoloft pizza are popular. I highly recommend the Cioppino with fresh Alaskan seafood and crème fraiche.
Deckhand Dave's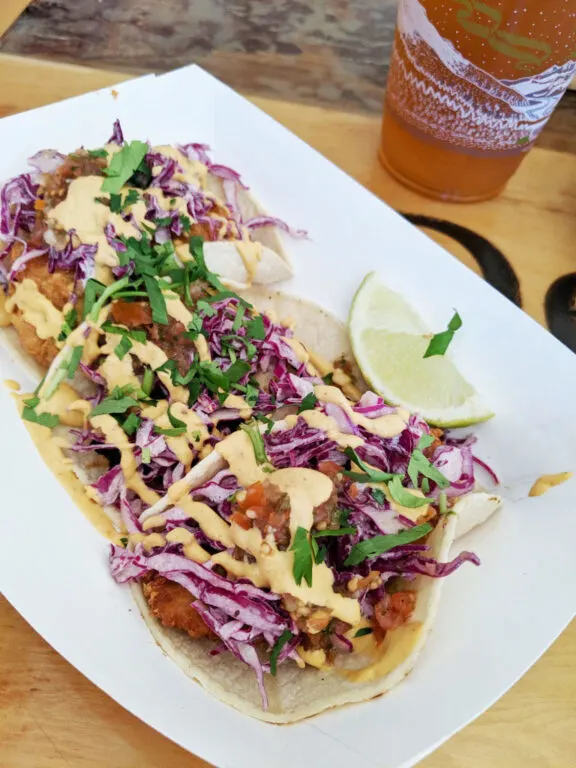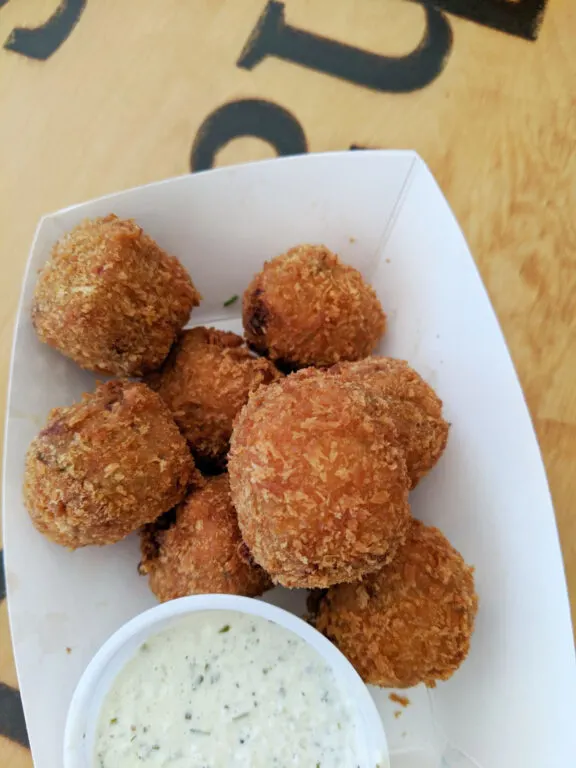 Deckhand Dave's is billed as a taco truck with an Alaskan twist. Not to missed are the rockfish tacos and Salmon Tots. Pair anything and everything with one of the many brews from the Alaskan Brewing Company.
Bun Daddy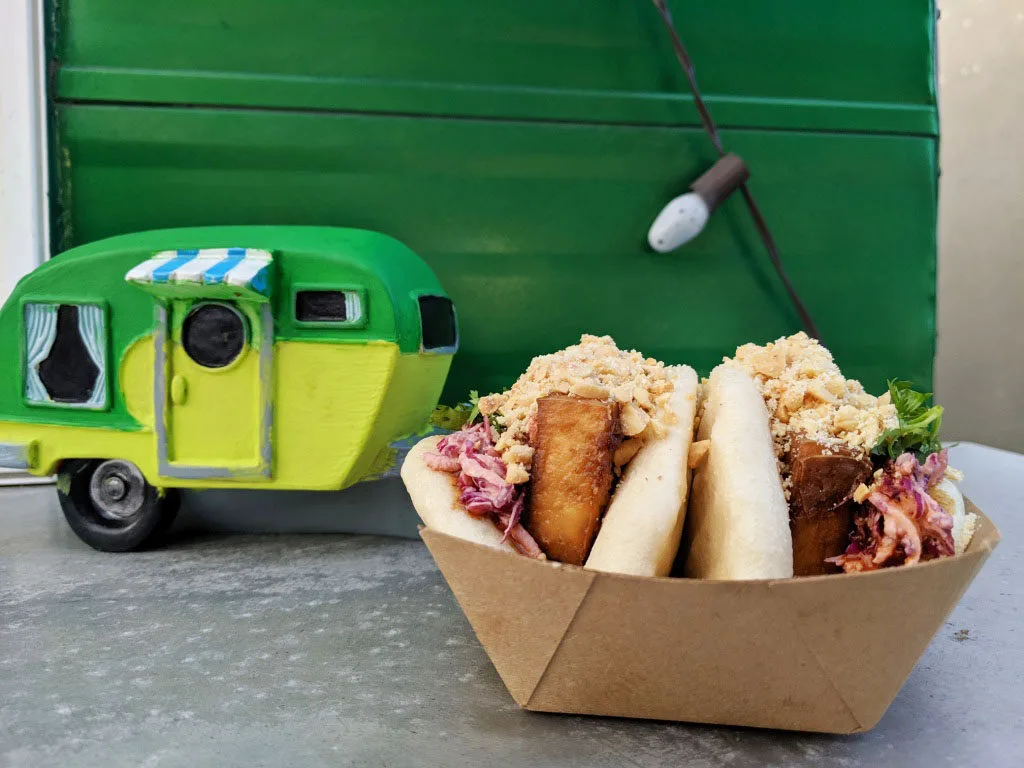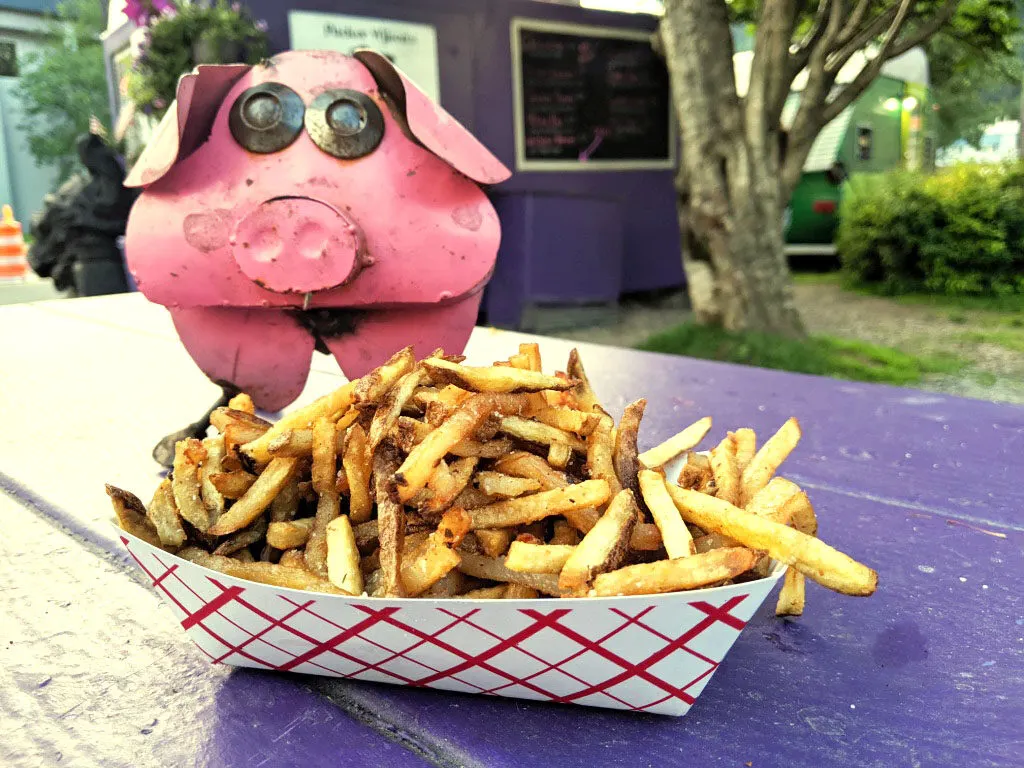 Bun Daddy is the only place is Southeast Alaska where you can get boa buns cooked up and served out of a funky green trailer. From the Bahn Mi to the Vegan friendly "West" steam buns, it's a quirky little spot that was featured on Food Network's Diners, Drive-Ins, and Dives.
Bun Daddy
350 Whittier Street
Juneau, AK. 99801
SALT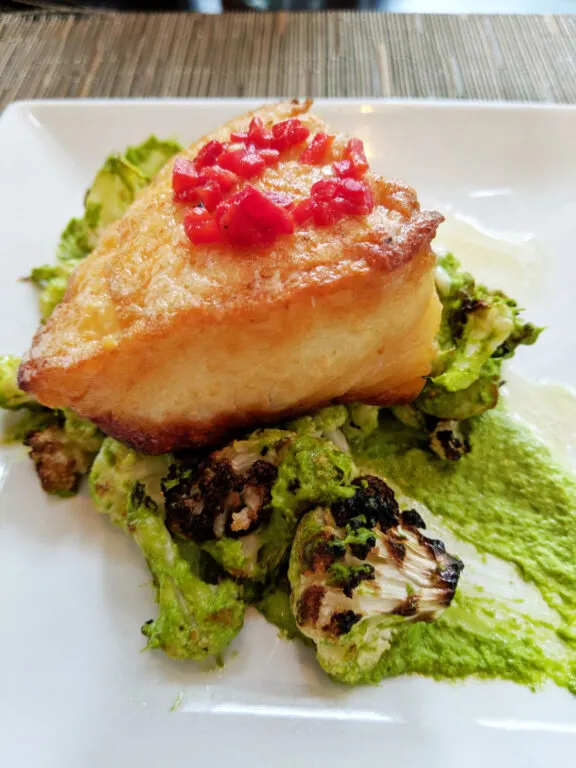 One cannot visit Juneau without tasting the Alaskan Halibut. Probably the most famous fish served in Juneau, SALT Restaurant serves it up with a grape tomato salad and a rhubarb gastrique (a sugar and vinegar reduction).
Amalga Distillery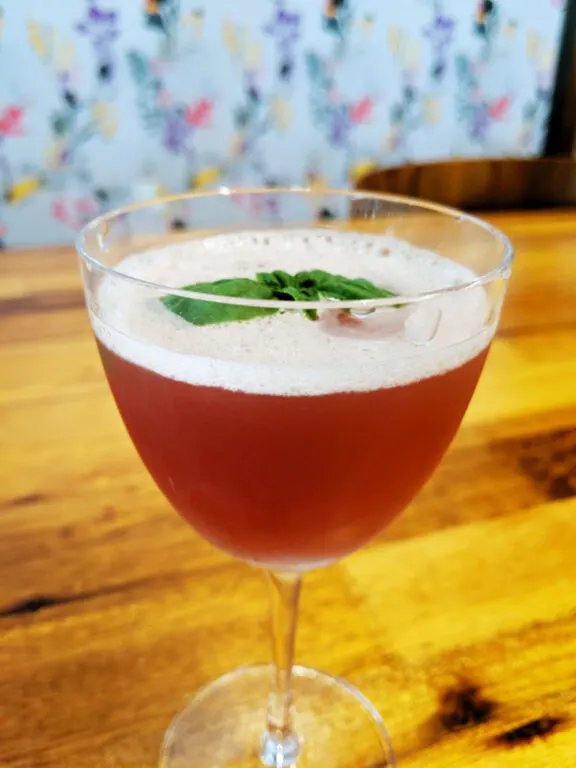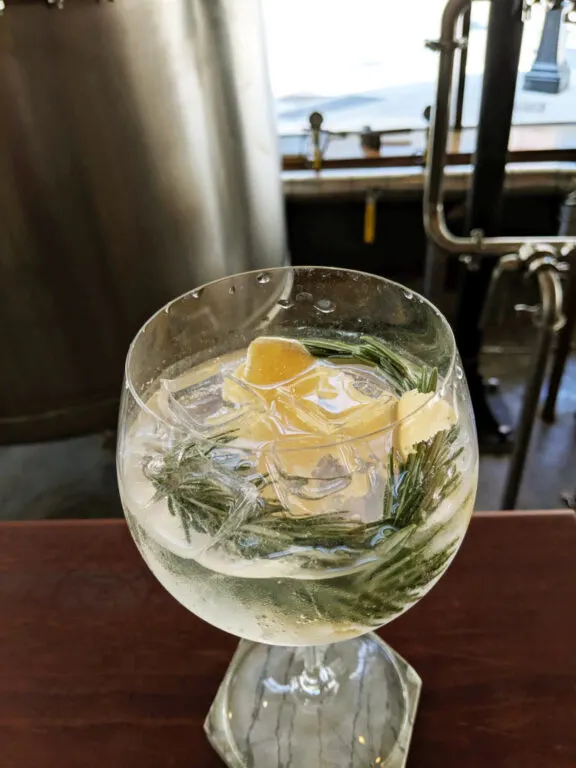 If grabbing a drink interests you, check out the Amalga Distillery. They are makers of spirits like gin and whiskey including limited edition bottles of specialty liquors. While the drinks rotate, they are a fine mix of alcohol, simple syrups, herbs, and juices.
Breweries in Juneau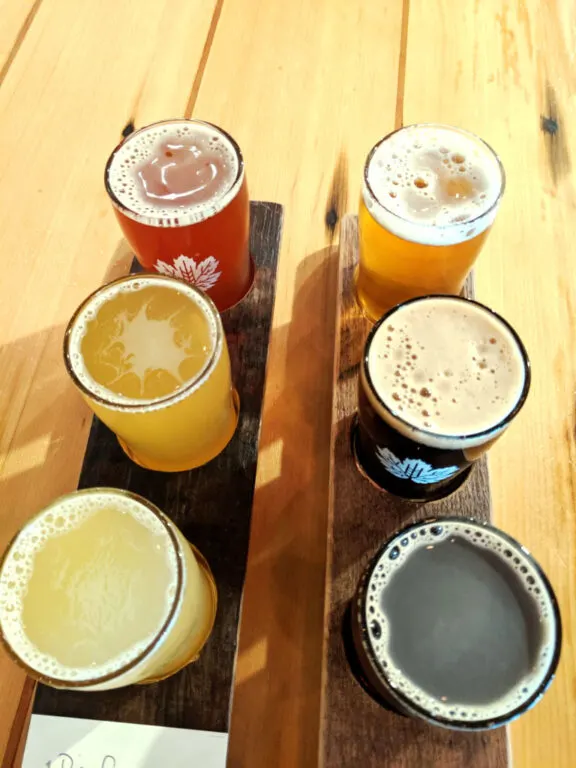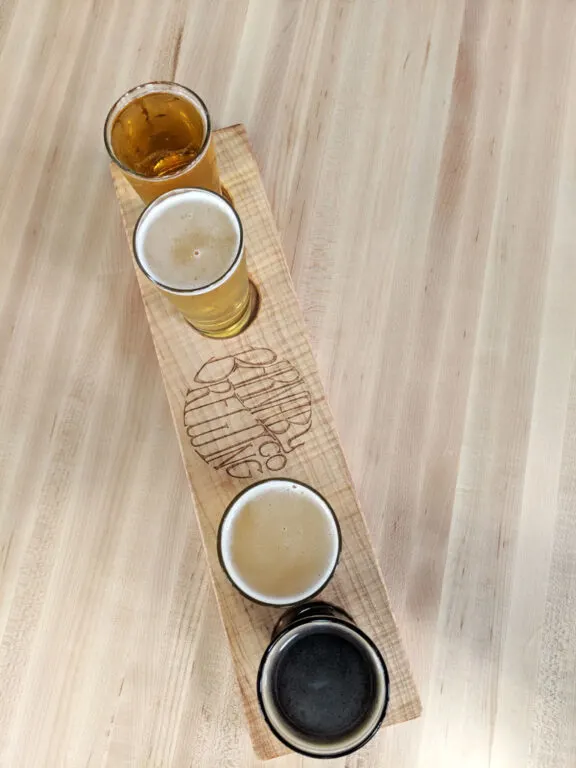 There are two craft beer breweries located within walking distance of the cruise ship terminals – Devil's Club Brewing Company located on North Franklin Street in the historic district of Juneau and the other is Barnaby Crewing, located a few blocks away on Shattuck Way. Neither brewery serves food, however, they both have a rotating stock of local and regional craft brews. The beers flights are the way to go to experience the variety of brews.
Sacred Grounds Cafe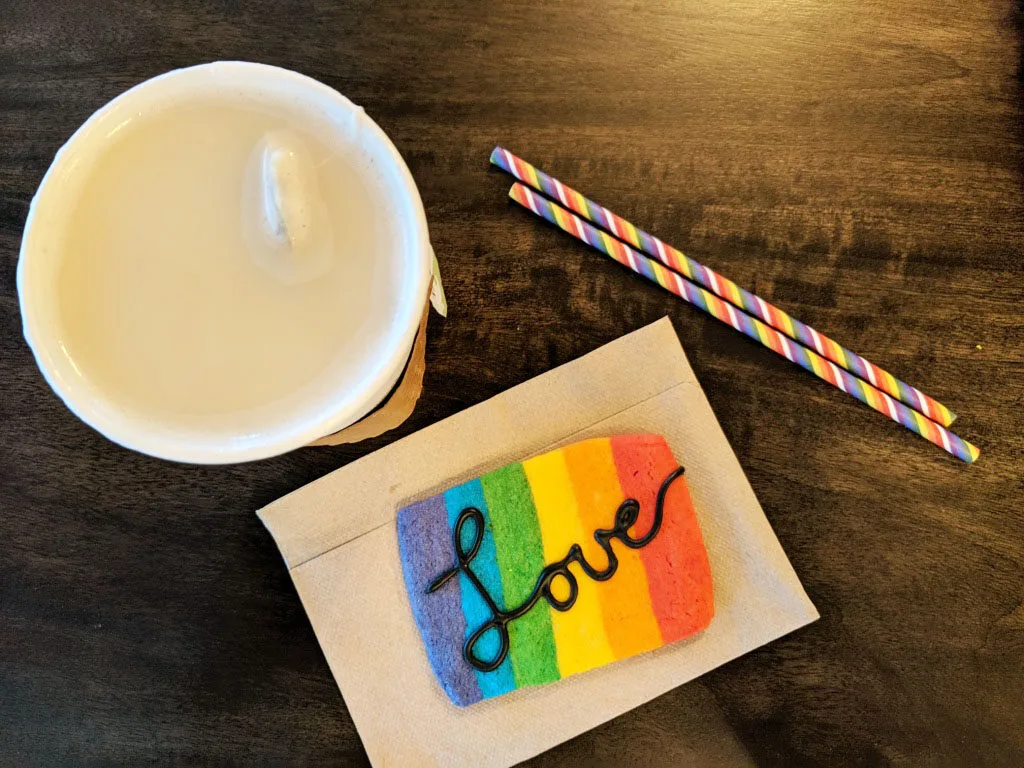 After a night of hitting the distillery and craft breweries, relax with an Alaska Fog from Sacred Grounds Cafe. The blend of green tea, steamed milk, and a splash of peppermint is the perfect way to start the day. The cafe is owned and operated by the Tlingit and Haida – a sovereign tribal government representing over 30,000 Tlingit and Haida Indians worldwide.
Where to stay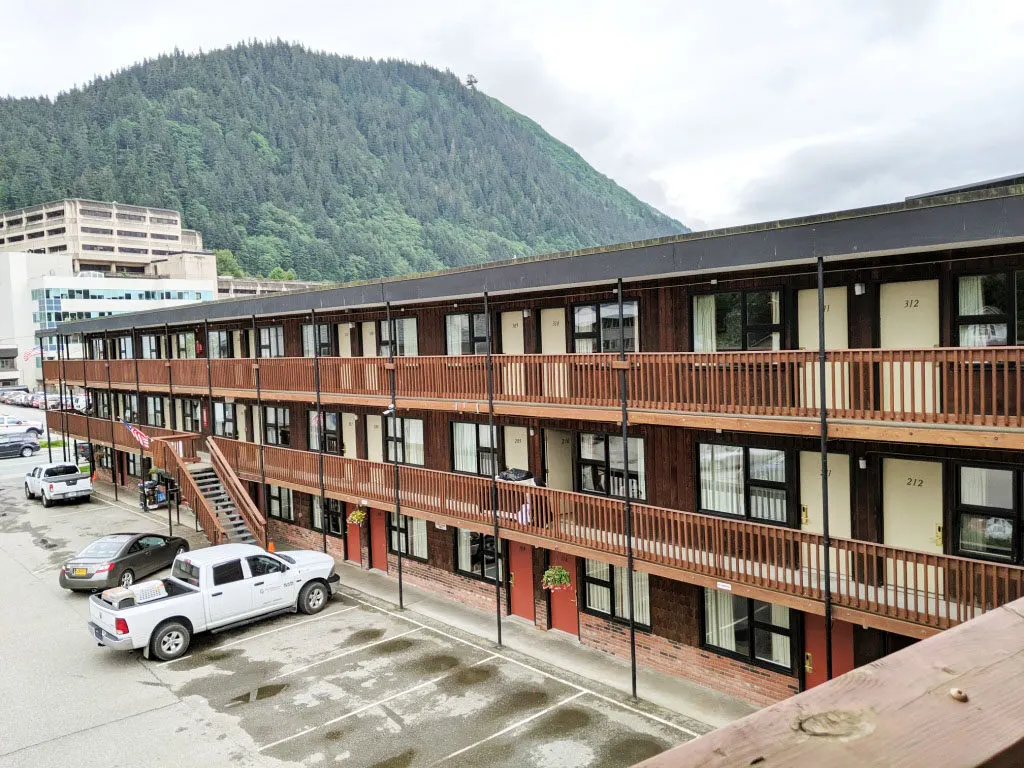 While there are only a few chain hotels in and around Juneau, I recommend the Driftwood Hotel. Centrally located two blocks from the historic district, the hotel is steps from all the popular activities and restaurants in Juneau. The rooms are clean and spacious.
There's more than just restaurants in Juneau, Alaska