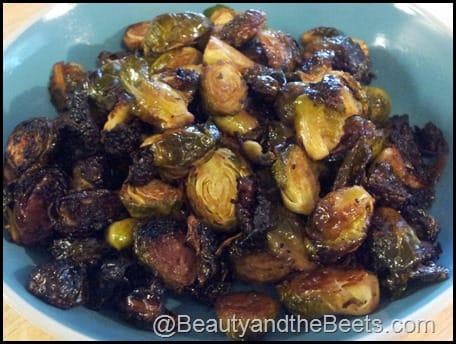 Somehow, as we grow up, our taste buds change and those nasty little yucky green leafy things we used to hide in our milk are suddenly good.  Brussel Sprouts have now become our go to side dish.  We LOVE them.  At least once a week we buy them fresh and roast them for an accompaniment to whatever we are having for dinner.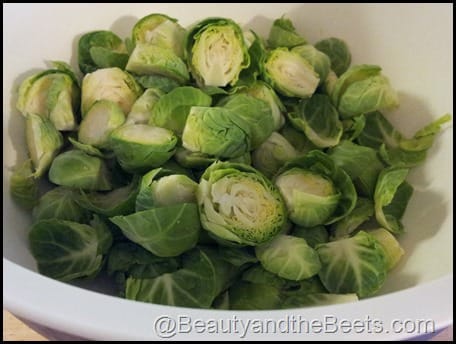 Roasting Brussel Sprouts is very easy.  You buy them, cut the stems off, cut them in have and toss them a little olive oil.  Spread them out on a baking sheet and roast them at 450 degrees for 10-15 minutes. (Though you can leave them in the oven for as long as 30 minutes if you want them really crunchy.)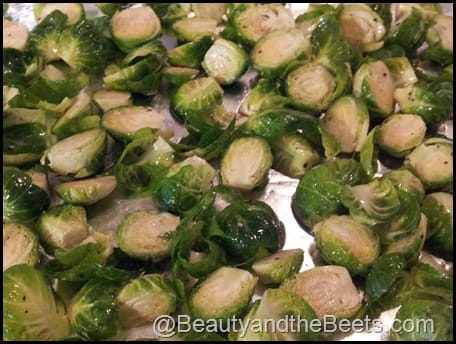 The sprouts become caramelized in the heat and become sweet.  Heaven.  Healthy.  Heavenly healthy.
So, the last time I made roasted sprouts I simply added some white balsamic vinegar to them while they were on the baking sheet before putting them in the oven.  The heat just melded the balsamic flavor into my sprouts, making them even sweeter and crunchy.

Roasted Balsamic Brussel Sprouts
Ingredients
2

cups

fresh Brussel Sprouts

Salt and Pepper for sprinkling

2

tbsp

good Olive Oil

4

tbsp

white Balsamic Vinegar
Instructions
Preheat oven to 400 degrees.

Do not wash the Brussel Sprouts. Instead, simply trim off the stems and discard the outer leaves (and any other leaves that look yellow.)

Cut the Sprouts in half and place in a bowl.

Add the Olive Oil and mix the Sprouts with the Oil. sprinkle with a little salt and pepper if desired.

Line the Sprouts on a large baking sheet. Try to place in a single layer.

Drizzle the Balsamic Vinegar on the sprouts then place in oven for 15-30 minutes. Be sure the shake the pan about half way through the cooking.
**I say 15-30 minutes:  15 minutes if you want them to still be a little tender and 30 minutes if you want them really caramelized.
CHOW!!