Roasted Curried Cauliflower is here!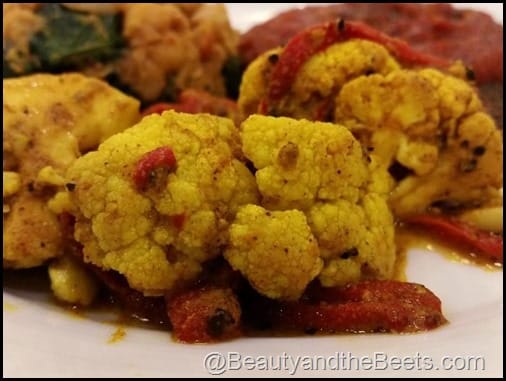 Sometimes you find a recipe that you get really excited about and it turns out all wrong.  I found a recipe for Crispy Curried Cauliflower and made it to accompany these Black Eyed Pea Sweet Potato Sliders.  I was so excited to share this recipe…except… not all recipes turn out great.  The sliders were very good, the cauliflower was very disappointing.  These cauliflower florets were mixed with some spices like turmeric and cumin, coated with flour, then baked in the oven.  They just didn't turn out well.  At times I felt like I was eating straight flour.  I just don't think a flour coating works well with veggies unless you are frying them.  The flour did nothing to enhance the cauliflower, which already has a very mild flavor on its own.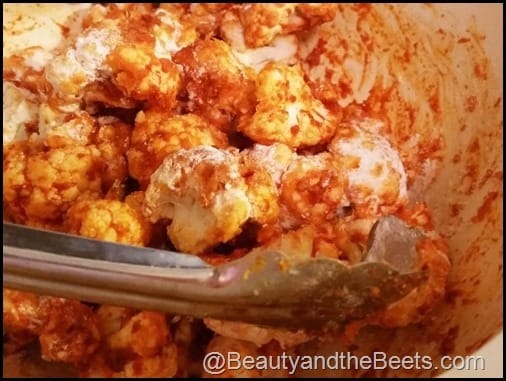 Now, turmeric is probably one of my most favorite spices.  I find myself adding it to about everything.   I especially love adding turmeric to scrambled eggs or tofu in the morning, reminding me of a breakfast dish Chad and I had in a South Carolina diner.  Turmeric is actually one of a few spices that make up the flavor curry.  Cumin, cardamom, coriander, cayenne and dry mustard in addition to turmeric make up the curry flavor that is popular in Indian and Asian cuisines.  Curry is a fairly easy flavor to work with as it is so versatile.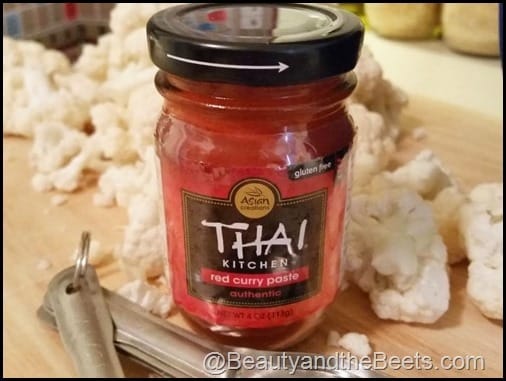 Red curry paste is also an easy way to add flavor to a mild medium, such as cauliflower.  I should have known better than to mask all that spiciness with flour.  What a waste of a perfectly good head of cauliflower.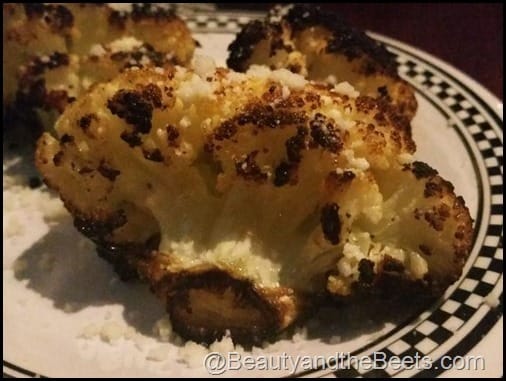 However, you can never go wrong with roasted cauliflower tossed in a variety of spices, so instead of wallowing in my failure, I am going to share a recipe that is delicious and a huge hit at my house.  Here it is- Roasted Curried Cauliflower.  I hope you enjoy it!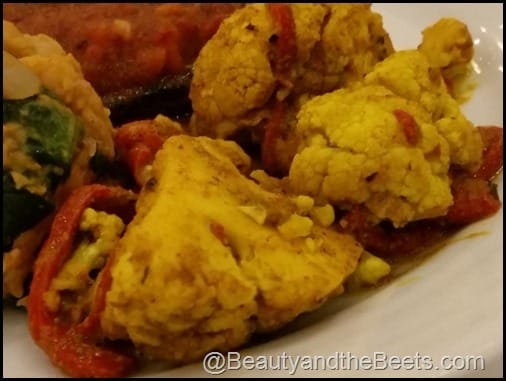 Roasted Curried Cauliflower
Ingredients
1

head cauliflower,

florets cut into bite sized pieces

1/4

olive oil

2

tbsp

red curry paste

1

tsp

cayenne pepper

1

tsp

turmeric

1

tsp

coriander seeds

1

tsp

cumin

1

tsp

dry mustard

1

tsp

salt

1

tsp

black pepper

1/4

cup

loosely packed fresh cilantro,

minced
Instructions
Preheat oven to 400°. In a small mixing bowl, mix together the dry spices until blended well.

Slowly whisk in the olive oil and the red curry paste.

Place the cauliflower in a medium bowl and pour the spicy oil mixture over the cauliflower.

Toss lightly to coat each floret.

Spread the cauliflower onto a foil lined baking sheet and bake for 30-35 minutes.

Sprinkle cauliflower with the minced cilantro just before serving.
Tell me, do you prefer your roasted veggies with or without a crispy coating?