There is a really cool taco spot in Orlando called Black Rooster Taqueria and they have amazing tacos, ceviche and aqua fresca drinks. My favorite item on the menu is their Pumpkin Seed Dip. It is not only unexpected, it is probably one of my favorite appetizers ever. Then suddenly, my last trip to Balck Rooster, it was gone. Off the menu. ????????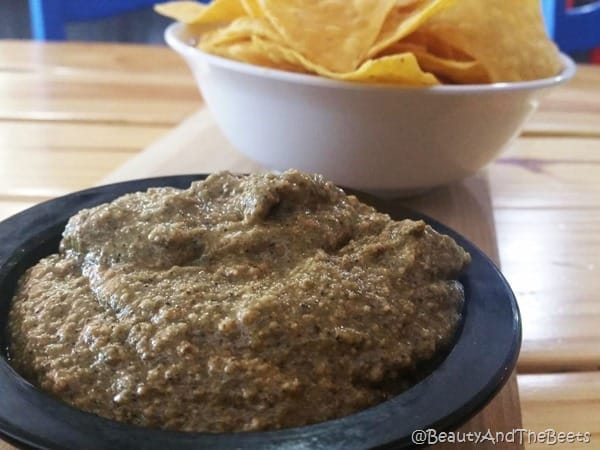 What's a girl to do? I guess I have to make my own. I tried to make it as close to Black Rooster's as possible, but restaurants always have some secret ingredient the home chef can never quite figure out. But I tried.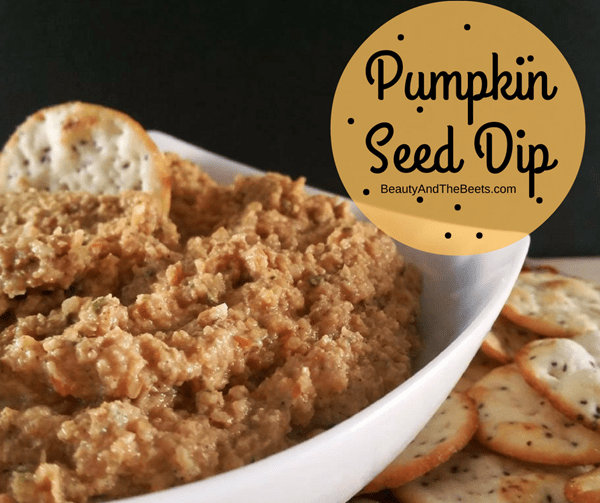 I used pre-packaged roasted pumpkin seeds from my local grocery store. I suppose you could buy a pumpkin, dig out the seeds and roast your own but for me I am perfectly happy letting someone else do most of the work. However, I did choose to sauté my onion as opposed to adding it raw. Caramelized onions tend to be sweeter and less harsh than its raw counterpart.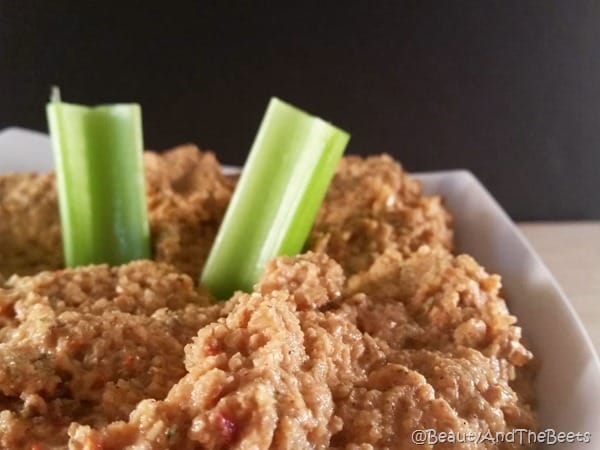 Pumpkin Seed Dip is traditionally a Mexican dish. In some restaurants, Pumpkin Seed Dip is as common on menus as Guacamole. Known in some areas as "Sikil P'ak", loosely translated as "pumpkin seed tomato", this dip is earthy, thick and slightly sweet. A dash of cinnamon brings out the pumpkin seed flavor and citrus juice enhances the essence of the tomato.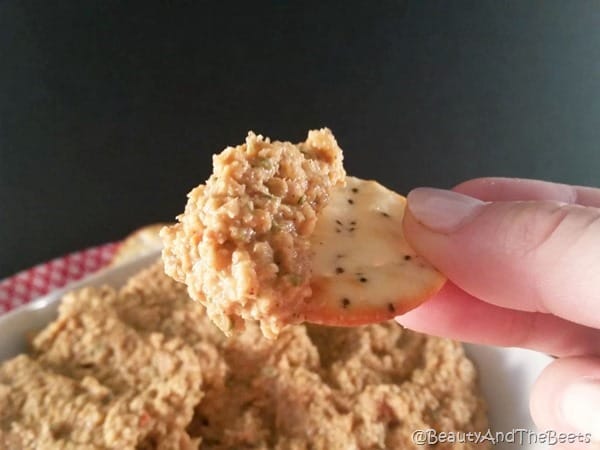 While most Mexican-inspired dips are served well with tortilla chips, I opted to use both veggies and crackers. I just have to be different, right?
Enjoy and Happy Meatless Monday!!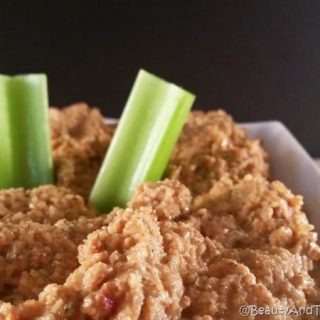 Roasted Pumpkin Seed Dip
A traditional Mexican-inspired dip
Ingredients
1 white onion,, chopped
4 garlic cloves
1/4 cup veggie broth
2 cups roasted salted pumpkin seeds
1 cup diced tomatoes
juice of 1 orange
juice of 3 limes
2 tbsp. tahini
2 tbsp. fresh minced cilantro
3-4 drops hot sauce
Instructions
In a medium saucepan, add the onions and garlic. Saute over medium heat for 5-7 minutes. Add the veggie broth to deglaze the pan when the onions begin to stick.
In the bowl of a food processor, add the remaining ingredients and pulse a few times to process. Add the onions and garlic and continue to pulse until dip reaches desired consistency.
Serve the dip with tortilla chips, crackers and/or veggies.
Pin this recipe for later: