Rosa Mexicano has 15 locations in 9 states plus 4 overseas including Dubai and Puerto Rico. They need more. They need to spread the love. This place is incredible. Probably the best and most unique Mexican food I have ever had the pleasure to experience.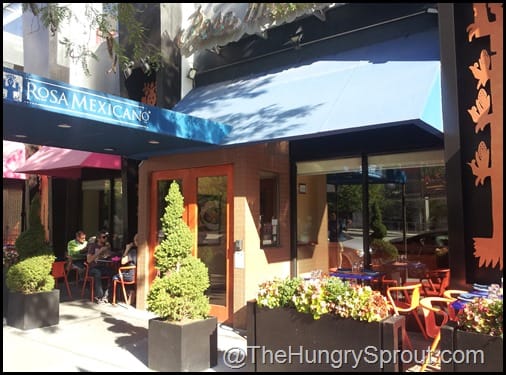 From the homemade Guacamole Molacjete to the vegetable tacos- everything was a culinary delight.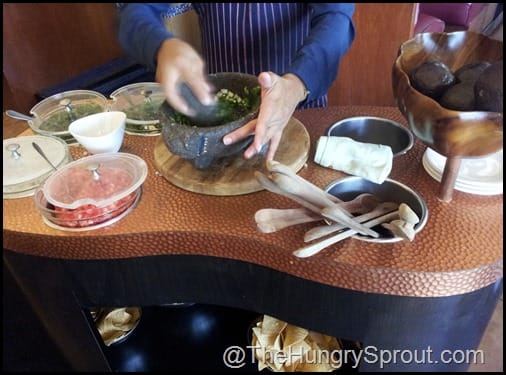 We first spotted the guacamole cart near another table and were intrigued so we ordered our own for the table to share.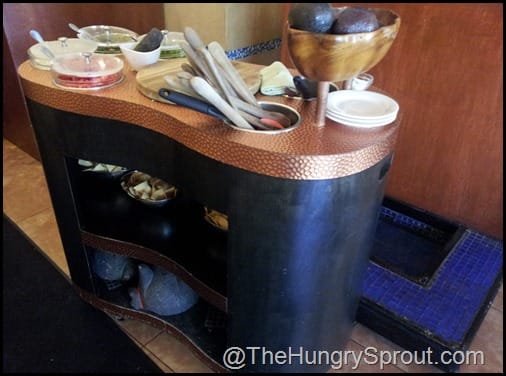 Big chunks of avocado, jalapeno, tomato, onion and cilantro mixed and mashed tableside. It couldn't have been any fresher if we had plucked our own avocados from a tree.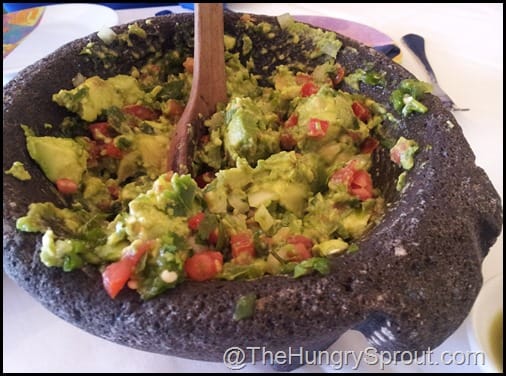 We had a big bowl of guacamole, two sides of spicy salsa and tortilla chips and plopped down in front of us. My only regret was having to share!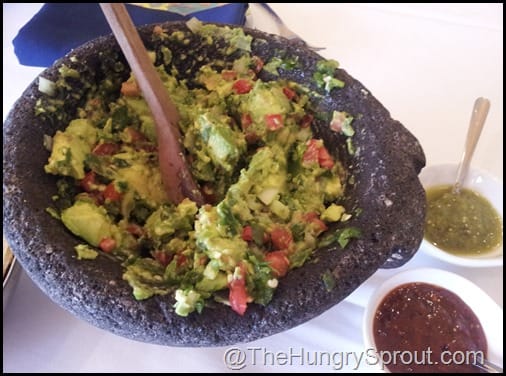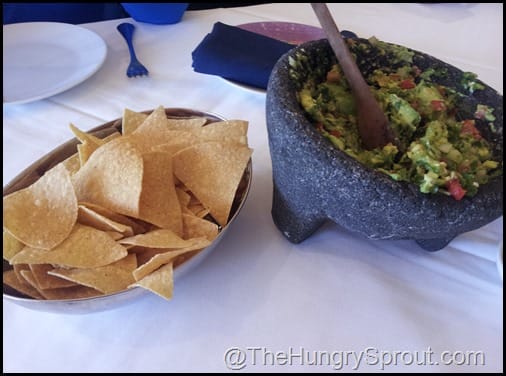 We were also served warmed flour tortillas to make our own guacamole wraps. Heavenly.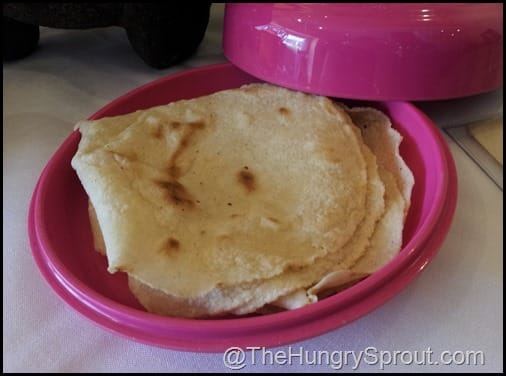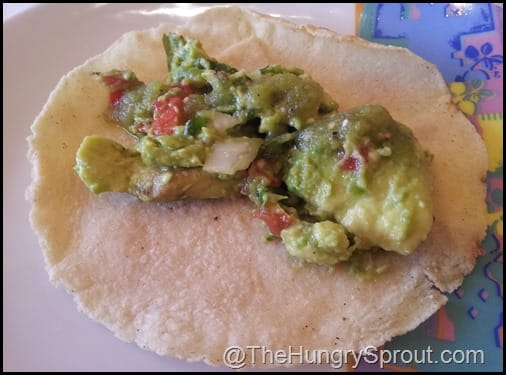 My mother ordered the cheese enchiladas. She enjoyed them but they were pretty much a standard staple on the menus of Mexican restaurants everywhere. Not to write them off at all, but I have to tell you about the tacos.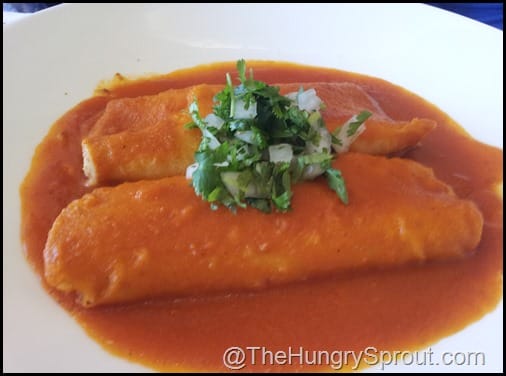 Both Chad and I ordered the Seasonal Vegetable Tacos served with a Yucatan macadamia nut Poc Chuc. Poc Chuc is traditionally a Mexican meat dish but in this case it was simply a macadamia nut type paste.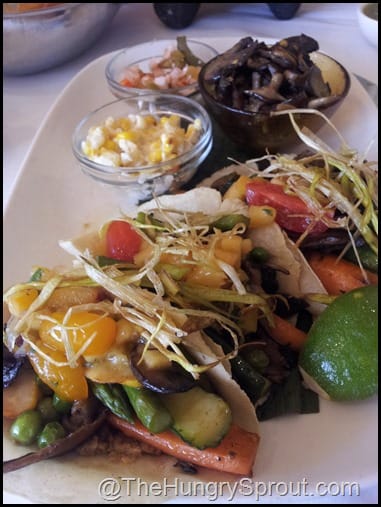 Name a vegetable and it was in there. Green beans, peas, green and yellow peppers, mushrooms, tomatoes and big chunks of onion. And that is just what I know- there were more veggies- I just can't remember them all. Add to that the fact they were overstuffed and messy- winner winner vegetable dinner!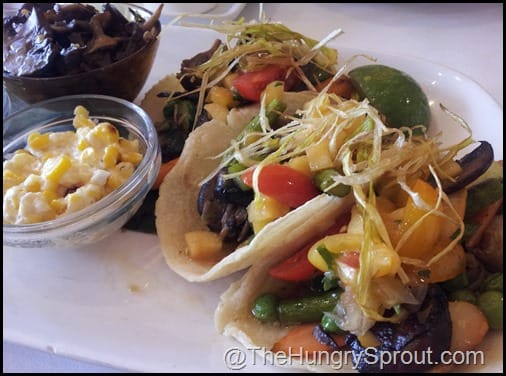 Alongside the tacos we were served corn esquites- sautéed corn with chili peppers, lime juice and mayonnaise. While it may not sound delicious, especially if you are not a fan of mayonnaise-based dishes, this was amazing. Creamy and spicy. Unbelievable.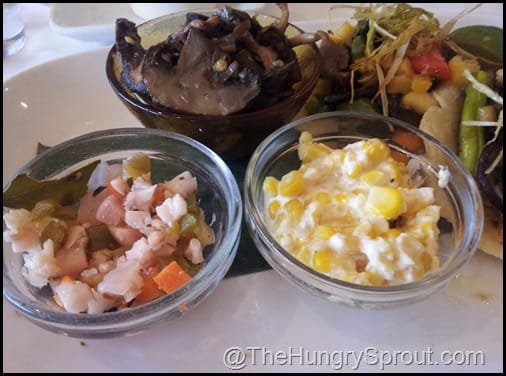 Another thing that was unique to the Rosa Mexicano menu was the selection of beverages. I have never seen Mexican Cola served at other places, and while we wanted to try it, they were out. However, I ordered the iced tea. I got a little pot of passion fruit tea and a side of house made Vanilla simple syrup. It was a nice touch. And delicious.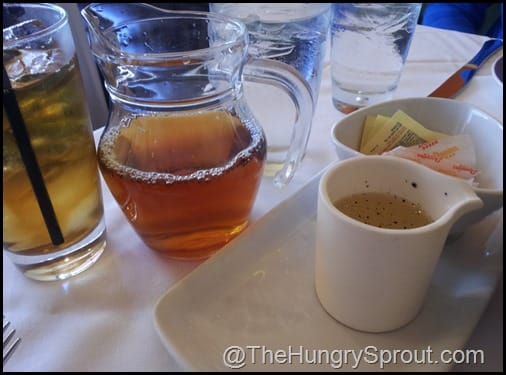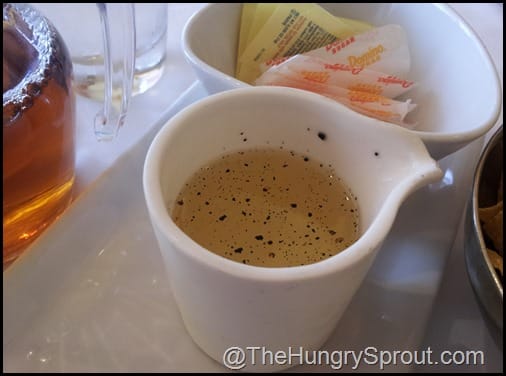 One thing that was also impressive was the service. We had informed our server that we don't eat meat and he was very knowledgeable about the menu and our choices. He was attentive but not bothersome. Very professional as well. Also, just on a side note, the main focal point of the restaurant was a two-story wall of water with miniature diver statues diving down the wall. You would have to see it to really understand what I mean.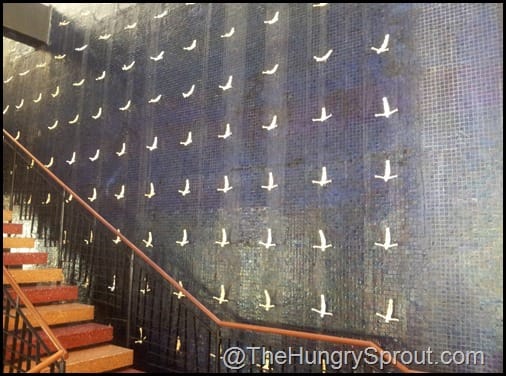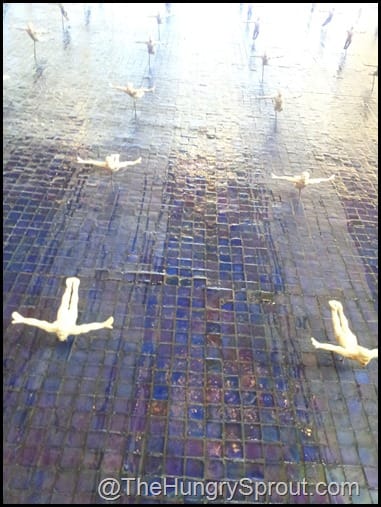 There is not one thing I can say that is negative about here except being out of the Mexican Cola, but that happens sometimes even to the best of places. I can gladly overlook that and reward Rosa Mexicano the highest honor of five sprouts.